Policy
This Week in Policy (11/22)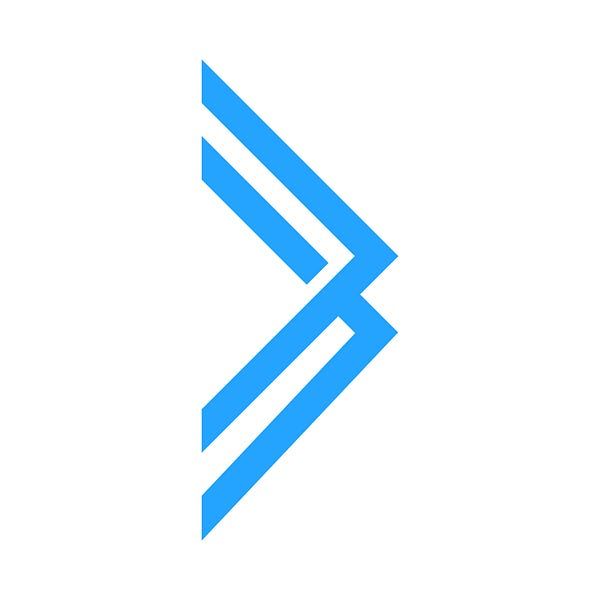 Hello Fintech Friends!
As you know, the Policy Edition took a brief break last week because the This Week in Fintech team gathered in N.Y.C., along with 500+ fintech professionals and thought leaders, for The Fintech Formal. It was such a wonderful opportunity to meet so many talents and learn about the wonderful companies and initiatives our readers are leading.
Two weeks ago, we were all laser-focused on the midterm elections and what they would mean for the industry. Similar to what happened in 2016, 2018, and 2020, pollsters were wrong. The results were surprising, and we ended up with a divided Congress that will have a totally different take on fintech policy and regulation than if it were controlled by one party.
All of this was eclipsed by the greatest crypto disaster to date: the fall of crypto's golden boy and founder of FTX exchange, Sam Bankman-Fried (SBF). At this point, everyone in and beyond the crypto world has heard about the fiasco. I am sure you did, too. In this edition, we will wrap our heads around it in a very structured way: first the facts, then the possible implications for crypto regulation. This means that other important and exciting fintech updates that I wanted to highlight this week will have to wait until next week. So, stay tuned!
As always, if you are not yet subscribed to the Policy Edition of This Week in Fintech, make sure to subscribe below and also manage which editions you are subscribed to!
1.       FTX: The Facts
In case you did not fully follow what happened, here is a short version. In 2017, then-25-year-old SBF founded Alameda Research, a small trading company that engaged in arbitrage trading: buying crypto in one country, selling in another, and pocketing the difference. In 2019, SBF founded FTX, a digital currency exchange where people can buy and sell cryptocurrency without worrying about the hassle of setting up a personal crypto wallet (yes, it is not easy to create and hold a wallet).
Soon enough, FTX became the world's fifth-largest exchange, and SBF became the face of the industry. FTX, founded in Hong Kong and later moved to the Bahamas, offered a token to its customers called FTT that they could use to trade in crypto on FTX. Everyone thought that Alameda and FTX were separate entities until this November 2 when CoinDesk revealed that two-fifths of Alameda's $14.6B balance sheet was held in FTT, which meant (1) that the two entities are not separate and that FTT (which was intended to facilitate trade by investors on FTX) was used as collateral to take out loans for Alameda; and (2) that a shock to either entity (e.g., a collapse in the price of FTT) would mean a shock to the other.
Because institutional investors (broadly, companies) are savvier than retail investors (individuals), Binance, a large investor in FTX and rival crypto exchange, quickly dumped 23 million FTTs on November 6. This created panic and a run on FTX, until FTX stopped withdrawals on November 8. On the same day, Rival Binance agreed to buy FTX's non-U.S. operation, only to walk away from the deal the following day, citing "a big hole it found in FTX's finances." Binance's withdrawal immediately sent FTX and Alameda into bankruptcy, with a shortfall of $8B. Not only that, but it is reported that SBF gave himself a personal loan of $1B out of Alameda's assets, and that Alameda traded heavily on FTX, sometimes even profiting from FTX customers' losses.
2.       FTX: The Insults
Financial regulators are very angry, to say the least. European Central Bank supervisory board chair, Andrea Enria, called crypto firms "animals with whom it is difficult to engage," and Sen. Warren (D-MA) called the industry "smoke and mirrors."
3.       FTX: The Accusations
Right after the collapse of FTX, Republican lawmakers accused Securities and Exchange Commission (SEC) Chair, Gary Gensler, of working with SBF on legal loopholes to grant FTX a regulatory monopoly. The reference here is made to a meeting between SBF and members of the staff of Gensler on March 23 during which SBF requested but was not granted a no-action letter (a temporary exemption from enforcement while experimenting with a new product), which is a typical practice in the industry. Other allegations involved claimed relationships between Gensler and Glenn Ellison, the father of Alameda Research CEO, Caroline Ellison, as well as between SBF's parents and Sen. Elizabeth Warren (D-MA). The reality is that SBF had strong relationships with politicians from across the aisle. In 2020, he was the second largest political donor to President Biden's campaign ($5.2 M), while his Co-CEO of FTX Digital Assets, Ryan Salame, gave about $36M in personal and Super PAC donations to right-wing candidates in 2022.
4.       FTX: The Contagion
What is more worrisome than the political catfight is other crypto companies' exposure to FTX, which means that we are likely to see more companies collapsing in the near future. On November 11, California's Department of Financial Protection and Innovation announced that it is suspending the state license of major crypto lender BlockFi. Within four days, BlockFi froze withdrawals and limited activity while preparing for a potential bankruptcy. Other crypto lending companies seem to be headed in the same direction.
5.       FTX: The Hot Potato
Everyone in Washington knows that recurrent crypto failures happen because of the lack of regulation. But, until regulation comes about, everyone wants to appear to be "doing something" in the face of the disaster, or at least be able to say, "I did my job, and it is not on me." U.S. Treasury Secretary Janet Yellen said the industry needs "very careful regulation." On November 16, Sen. Elizabeth Warren (D-MA) and Sen. Dick Durbin (D-IL) sent a letter to SBF and FTX's current CEO, John Jay Ray III, asking for more information. Two days later, the Chairman of the Subcommittee on Economic and Consumer Policy, Rep. Raja Krishnamoorthi (D-IL) sent a similar letter. And bipartisan leadership of the House and Senate financial regulatory committees said they want SBF, who is not currently in the U.S., to testify (again!) before Congress.
6.       FTX: The Regulation
Many are speculating that a crypto regulation will shortly follow. So, let's think of how monumental this task is for Congress. Following the Terra Luna collapse last May, regulating stablecoins became the most pressing priority, and the Waters-McHenry bill was born. Now, with the FTX debacle, regulating general trading in crypto assets, a much broader activity than the mere use of stablecoin, will become a priority (currently addressed by the Lummis-Gillibrand bill). Determining whether the SEC or the Commodity Futures Trading Commission (CFTC) would be the prime crypto regulator is a third priority. The relevant proposal here is the Digital Commodities Consumer Protection Act, but, now, it is expected to face backlash because it was strongly backed by SBF.
Now, add to all of this that we currently have a divided Congress (which slows down legislation), the complexity of crypto itself, and the fact that the crypto sector's market cap is quickly shrinking (currently less than $1T) and that it still seems isolated from broader financial markets, and you will soon realize that a comprehensive crypto regulation is not necessarily forthcoming. Perhaps that is why some experts expect that Congress may continue to depend on agencies, such as the SEC and the CFTC, in the foreseeable future.
7.       FTX: The Quote
"You all deserve frameworks that let regulators protect customers while allowing freedom." SBF on Twitter on November 16.
Join me in conversation on Twitter or LinkedIn or leave a comment below.
See you next week!