Africa
This Week in Fintech - Africa (2/20)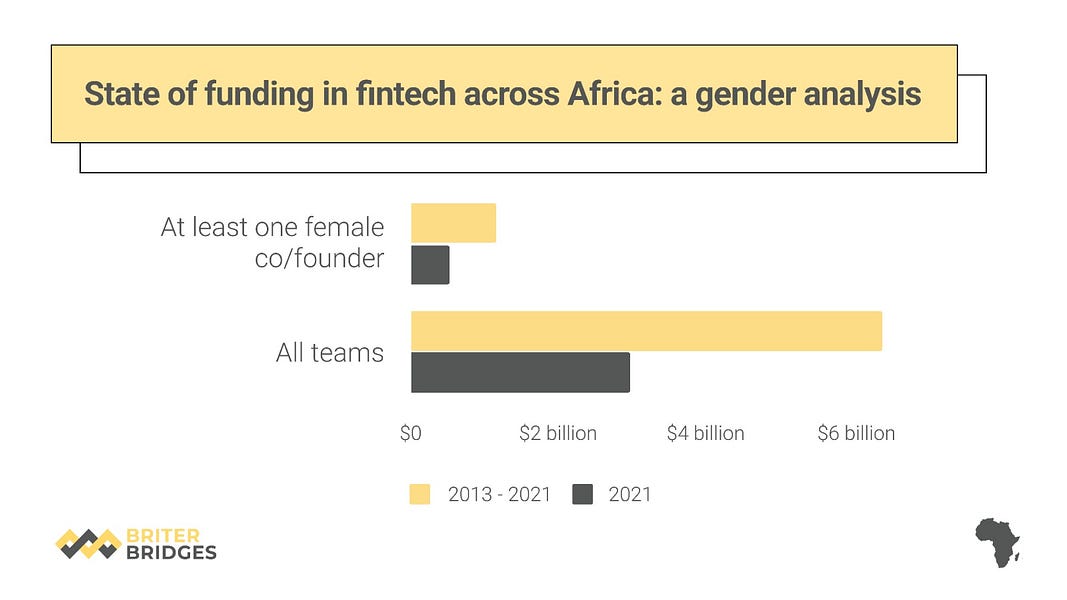 Hey everyone,
It's the second Africa edition of This Week In Fintech.
In this episode, I'll share my:
Top three tweets of the week,

Stat of the week

Market updates in Africa

VC/Funding activity on the continent
Tweets of the Week
African payment giant, Flutterwave is launching startups as features. Soon, the narrative will shift from "What if Google builds it? To what if Flutterwave builds it?". Here is a good summary of everything Flutterwave announced as part of its 3.0 era:
Do you agree with Puru's take?
As a Founder, what shocked you about the fundraising process?
Stat of the Week
Last year, fintechs in Africa captured almost half of the cumulative fintech funding received over the past decade (2013-2021)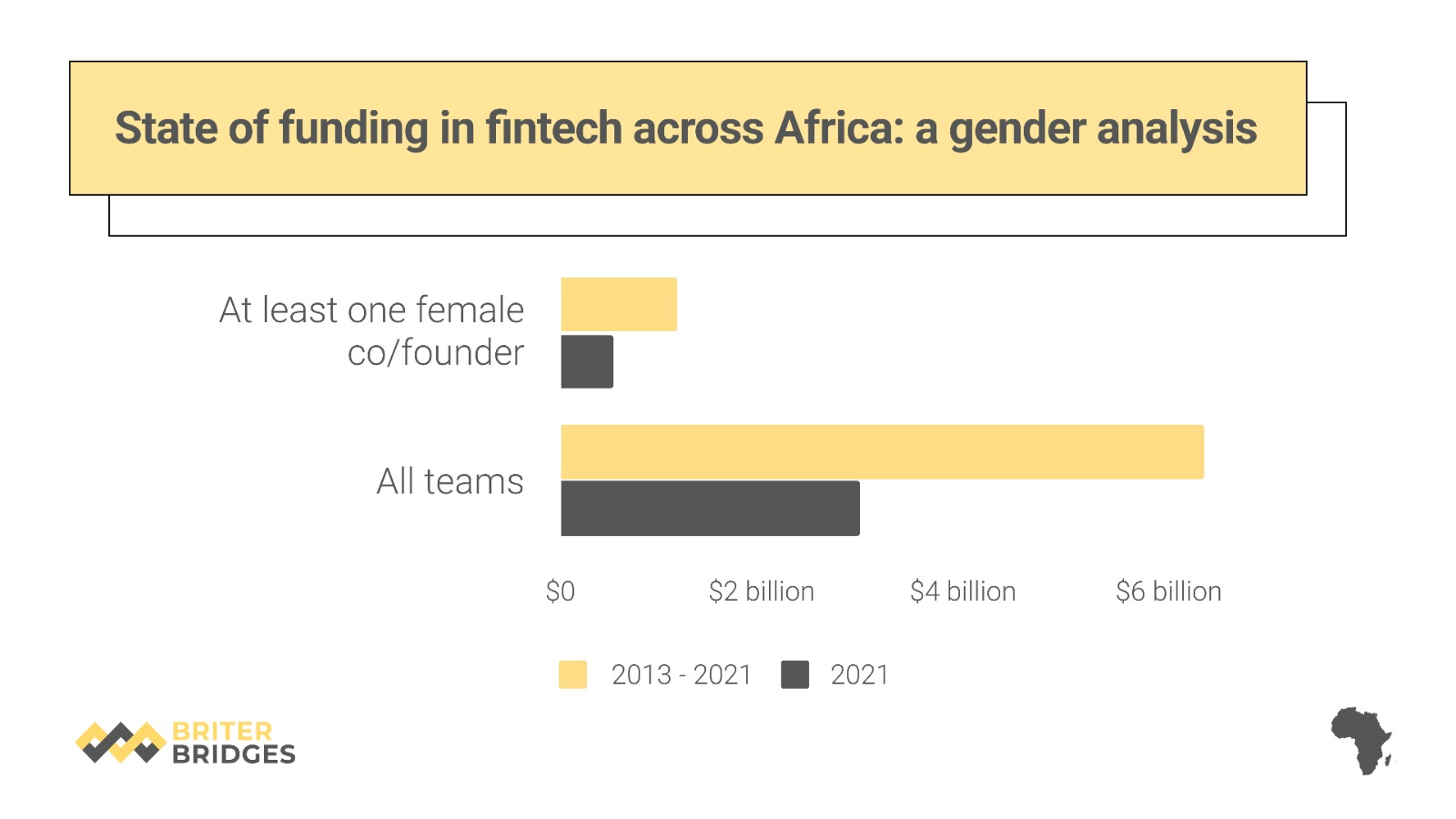 The funding proportion holds true even when you look at how startups with at least one female co/founder fared between then and now.
Market Updates
Funding Announcements
Between last week Friday and now, there have been five major fintech funding announcements in Africa. Cumulatively, they total to $281.6M invested in Africa. Two out of the five major investments are in API fintechs (Stitch and MoneyHash), which many, like me, believe to be the next era of fintech in Africa. One out of the five is a later stage round of what has now become the most valuable African startup (Flutterwave).
Calling these out because it's new. Six years ago, the bulk of my startup and tech reporting was about new startup and product launches, and less about fundraising announcements. It used to be about tech community events and the impact of big tech like Microsoft and Google in Africa. But these days, it's more about who launched what, who raised what (and at what valuation), M&A deals (albeit, small scale).
The African tech ecosystem is truly coming of age and fintech is leading the charge. Onto the fundraising announcements.