This Week in Fintech (9/25)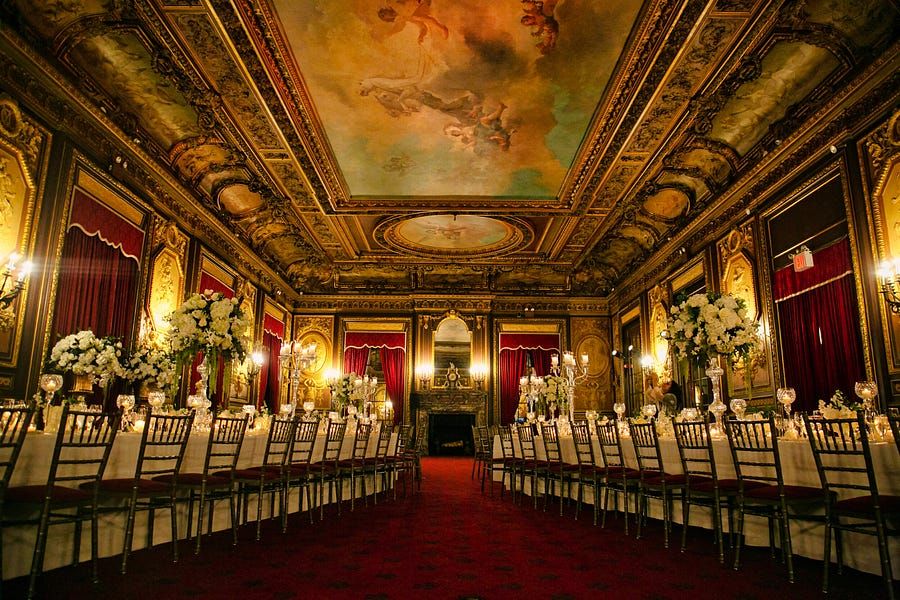 Hello Fintech Friends,
📢 In case you missed it, on Friday we revealed the venue for this year's Fintech Formal: New York's prestigious Metropolitan Club (below). The club was first formed when "new money" banker J.P. Morgan bought the property in 1891, but we think it's time for the club to get a fintech refresh. Only 100 General Admission tickets left at https://www.fintechformal.com/rsvp
🎙️ Also this week, on our Hey Fintech Friends podcast, Helen interviews the unstoppable Sasha Pilch of Plaid, Pinwheel, Fin Capital, and NYC Fintech Women. Give it a listen here!
📋 Our team also put together a quick survey to understand (1) what you like about our content, (2) what's still missing, (3) what, if anything, you would change. Let us know what we can keep doing to bring you the best fintech content every week!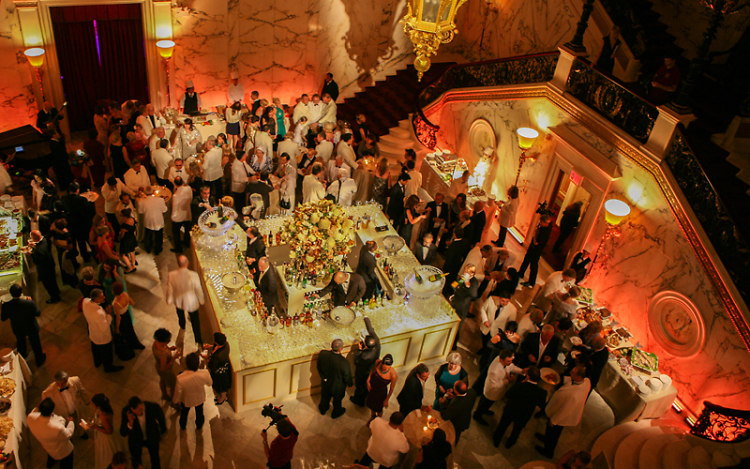 Please find another week of fintech exits and deep reads below.
---
Sponsored Content
Only 5 days left to get your Early Bird ticket to Fintech Meetup on March 19-22, 2023 at Aria, Las Vegas. We've got it all: Speakers, Exhibit Hall, and 30,000+ double opt-in onsite meetings. Don't miss these low rates! Get Ticket Now!

Want to sponsor a newsletter? See our sponsorship information here.
---

If you're looking to hire from a group of 10,000+ smart, motivated fintech professionals, come pick up a Collective Pass and post a job here.
If you're looking for your next adventure at one of the best fintech companies, check out the open roles here and sign up to be matched with Fintech companies here!
---
☯️ Exits
💻 IPOs & SPACs
Japanese digital commerce company Rakuten plans to spin off its banking unit into a public company, valued between $2.1 and $2.8 billion.
Beneficent Co., a liquidity provider to alternative asset investors, will go public through a combination with the Avalon Acquisition SPAC at an implied $3.5 billion valuation.
Global Star Acquisition, a SPAC pursuing a fintech acquisition, priced an $80 million IPO.
🤝 M&A - Fintech
🏦 M&A - Bank and FinServ
Private equity firm Apollo and bank BNP Paribas SA are both interested buyers of Credit Suisse's securitized products group, while Banco Santander and Intesa Sanpaolo are sizing up its Latin America business.
Spain's Banco Sabadell has received potential takeover bids from France's Worldline, Italy's Nexi, and the US' Fiserv for its payments arm, valued at up to €400 million.
Royal Bank of Canada is merging its tech banking and innovation arm, RBCx, with its group for acquiring and investing in technology platforms, RBC Ventures.
---
🌎 Fintech Around the World
The 2022 Latin America Digital Transformation Report
For LatAm payment orchestration startups, market fragmentation is a blessing in disguise
African and Latin American tech unite
All You Need to Know as Flutterwave Enables eNaira Collections for Merchants in Nigeria
The most exciting applications of cryptocurrencies & blockchain in the African context
Convenience fees on digital payments are blocking India's cashless economy goal
How RegTech Powers SME Financial Inclusion in Southeast Asia
📚 Deeper Reads & Features
How JPMorgan's plan to kill credit cards split the bank
Web3 has an Identity Problem: Building Decentralized Identity
Compound Is Marrying a CeFi Business Model With a DeFi Protocol
Fintech's Funk Smells Like Teen Spirit
Big Regional Banks Might Face New Rules for Dealing With a Crisis
No one is using crypto to pay for things anymore, JPMorgan payments boss says
JPMorgan CEO calls crypto 'decentralized Ponzi schemes'
Banks Are About To Face The Same Tsunami That Hit Telecom Twenty Years Ago
Walmart's secretive fintech ONE is the new disruptor in consumer banking
Cash App is redefining company merch with an in-house fashion line that includes $300 ponchos
'George The Chipmunk' goes from family's pet project to viral sensation
---
Have a news item for us? Reach out to news@thisweekinfintech.com.