This Week in Fintech (8/7)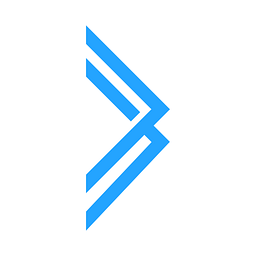 Hello Fintech Friends,
Please find another week of fintech and banking news below.
Quote of the week
"While payments are the first place that embedded fintech has emerged, and they remain an under-tapped opportunity, there are a host of embedded financial services, such as lending, cards, and commercial insurance, that go beyond payments. And we are starting to see additional services, such as payroll and benefits, emerge that can also be embedded rather than resold."
Kristina Shen, Kimberly Tan, Seema Amble, and Angela Strange, a16z (source)
---
Reads of the week
In Monzo: the bank that doesn't want to be, the Financial Times takes a dark view of the neobank and… I am not entirely surprised? I'll preface that every Monzo customer I've encountered has raved about the product. It sounds like the company succeeded in truly building a frictionless bank UI.
That said, I have been admittedly skeptical of neobank valuations so far. As net interest margins decline and growth rates dissipate, neobanks need to introduce profitable products (lending, subscriptions) that compensate for loss-leaders (checking, savings, FX). But if growth was driven by price shopping to begin with, introducing revenue lines is not as easy as flipping a switch.
---
Financial Services & Banking
What… is going on with Wells Fargo?
Bank of America has rolled out its mobile wallet capabilities in EMEA and APAC. Zelle, the bank consortium-led Venmo competitor, has seen a boost in usage during the coronavirus pandemic - up 60% over the H1 2019 to $133 billion in transactions.
India is looking to take its successful UPI framework, which facilitated 1.34 billion transactions in June, global. The National Payments Corporation of India is in talks with the Bank for International Settlements, the World Bank and the Bill & Melinda Gates Foundation on possible collaborations
Mastercard is leveraging Microsoft's Azure cloud and AI tools for product development. Standard Chartered is implementing Truera to help it tackle bias in decision-making.
Goldman named internal funding operations MD Mathew McDermott as its new head of digital assets to expand the bank's crypto efforts. The lawsuit against national student loan servicer Navient for UDAAP violations in its lending was allowed to proceed in Pennsylvania. Capital One was fined $80 million for a 2019 hack. And Fitch cut the US' rating outlook from stable to negative.

Source: Twitter
---
Fintech
Product Launches
Singaporean superapp Grab launched micro-investing, a loan marketplace and 'buy-now-pay-later' functionality. Square launched e-money payments in Japan. Lightspeed and Stripe partnered to offer loans.
Neobank Current launched a rewards program for debit card users, while Point launched its waitlist for a checking and debit card reward account. Revolut launched discount and cashback rewards in Singapore.
MTN launched a pan-African banking API service called Chenosis.
Cred.ai unveiled its Unicorn card, with a range of interesting features targeted at millennials.
Grand Reserve launched its vertical card account with rewards for wine lovers.
Wirecard
German authorities are asking Russia to help with its search for former Wirecard COO Jan Marsalek. The firm allegedly processed payments for Malta-based mafia laundering operation CenturionBet. Details emerged that Softbank paid a German middleman to broker its $1.1 billion investment into the company. Christopher Bauer, 44 year-old owner of the payments processor at the center of the fraud, was just found dead in the Philippines. And the scandal cost German Commerzbank €175 million in bad loan write-downs.
Other News
Global Payments announced its partnership with Amazon Web Services to build a fully cloud-based issuer processing platform for global financial institutions.
Varo Money became the first US consumer fintech to be granted a banking charter. It will move its 2 million accounts from The Bancorp Bank to Varo Bank, N.A.
CVS partnered with Paypal and Venmo to launch QR payments. Darrell Esch takes over as GM of Venmo. Rival Cash App's new debit card glows in the dark.
Galileo and Brex both integrated with Plaid. Stripe integrated with Jobber for instant payouts to home service businesses. Envestnet | Yodlee added Insights Solutions. Swedish open banking platform Tink was profiled in the Financial Times.
Google announced digital banking partnerships with BankMobile, BBVA, BMO Harris, Coastal Community Bank, First Independence Bank, and SEFCU. Elsewhere, Google Pay is now available for 25 new banks in 14 countries.
DayTek Capital was granted an Australian banking license for its neobank Infinity. Transfiya, a peer-to-peer payment service built by Minka and ACH Colombia, has seen transaction volume multiply during covid. Futubull the 'Chinese Robinhood,' has seen growth similarly take off - while Robinhood proper doubled second-quarter revenue to $180 million.
The PBOC called for an antitrust investigation into Alipay and WeChat Pay. London's TechHub is going into bankruptcy. Singapore is launching the Asian Institute of Digital Finance.
Oneal Bhambani joined Kabbage as the lender's CFO. Wells Fargo's former head of innovation Peggy Mangot joined Paypal Ventures.
---
Financings
Exits and M&A
---
Deeper Reads
Now That The Fintechs Can Be Banks, What Happens Next? || Killer Mike Wants to Save America's Disappearing Black Banks || Google checking accounts: Why banks want in || An updated list of US fintech card issuers and bank partners
Can small-dollar loans be both profitable and fair? (Maybe no) || SciFi VC Thesis: Embedded Lending || Q2 featured the return of fintech mega-rounds || Monzo Bank Annual Report || Curve Credit plans to launch in the UK and US || Banking as a Service: reimagining financial services with modular banking || Programming Data and Money: The Data Market Yield || FT Partners' Monthly Market Update || The 32-year-old who wants to bring down the edifice of India's fintech revolution || There is now a… world fintech day || Fashion-conscious fox steals over 100 shoes in Berlin