This Week in Fintech (9/20)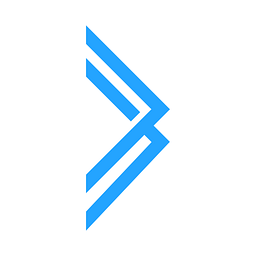 Good Morning Fintech Friends,
As the saying goes, "money never sleeps" -- and neither does fintech! Another week's news below.
Quote of the week
"I applied for a credit card, but with no credit history and no assets other than that meager $500, I was denied. Instead, I was offered the option to open a secured credit card and I jumped on it. If you really think about it, the entire concept did not make sense: I was essentially borrowing from myself while the bank held my money as collateral and collected the interest. But with each swipe of that credit card I felt more integrated into the very fiber of American society."
Jelena McWilliams. Chairman, FDIC

In banking and credit cards news, at the top of the list is the Fed's rate cut this week by another quarter percent to the 1.75%-2.00% range (this affects our credit card's APRs, which are variable with the Prime Rate.)
Increasingly more challenger banks are getting vocal about moving into lending products, but skeptics remain. (A gross oversimplification of retail banking is that bank revenue = loans out - deposits in, so lending is a vertical where we can likely expect more neobank activity.) But the bulge-bracket and national retail banks continue to win local market-share from smaller competitors.
Walmart has revamped its card program with Capital One to offer cards that reward cardholders for shopping at Walmart (in-person and online).
In a more pronounced trend, national investment and retail banks are increasingly taking the "if you can't beat em" approach of investing in fintechs (as they simultaneously hire from tech co's). On that note, Deutsche Bank this week bought a 5% stake in German fintech Deposit Solutions.
And even as financial fraudsters get more sophisticated (see this card cloning story from this week), American banks are lagging in integrating their financial crimes enforcement systems.
In fintech news this week, first and foremost, we announced our new $300 million debt facility commitment from Jefferies! This capital will be used for lending (rather than our own operations) and allow us to continue expanding credit to those who need it most.
Meanwhile, Affirm is seeking to raise up to $1.5 billion in a combination of new equity and debt capital. And Stripe is raising $250 million at a $35 billion pre-money valuation.
Andreessen published an interesting thought-piece on how successful fintechs use lending to grow their platforms into trusted financial advisors.
In the UK, Monzo is growing at breakneck pace (55,000 new users per week) and has ended cash referrals as it hits 3 million users. Transferwise has booked its third consecutive year as a profitable business. And GoCardless, a UK fintech that lets businesses allow customers to pay for products through recurring bank payments, launched in the US.
SoFi, fresh off $500m in funding, won the 20-year naming rights of the Los Angeles Rams' and Chargers' new home stadium.
Plaid announced the addition of credit card data to its liabilities AP, while Finicity added income and employment information verification to its APIs.
Aura has issued $240 million in social bonds this year, with the latest tranche totaling $145 million. (A social impact bond is conventionally one where repayment is contingent on desired positive social outcomes.) And Douugh added a Rainy Day feature to help its customers save for emergencies.
Digital mortgage lender Better.com plans to hire up to 1,000 new employees in Charlotte over the next 5 years. The CEO of the real estate crowdfunding company Prodigy Network is stepping down. And Grubhub is getting into the business finance game.
---
Financings and M&A
---
Deeper Reads
Banking around the globe: Where's the money?
What are some new and exciting trends in the fintech startup space?
The New Rules of Money -- A Wall Street Journal guide for young people.
Britons hit by a credit card crunch: Borrowers face higher costs as new figures show interest rates have hit a 13-year high.