This Week in Fintech (5/22)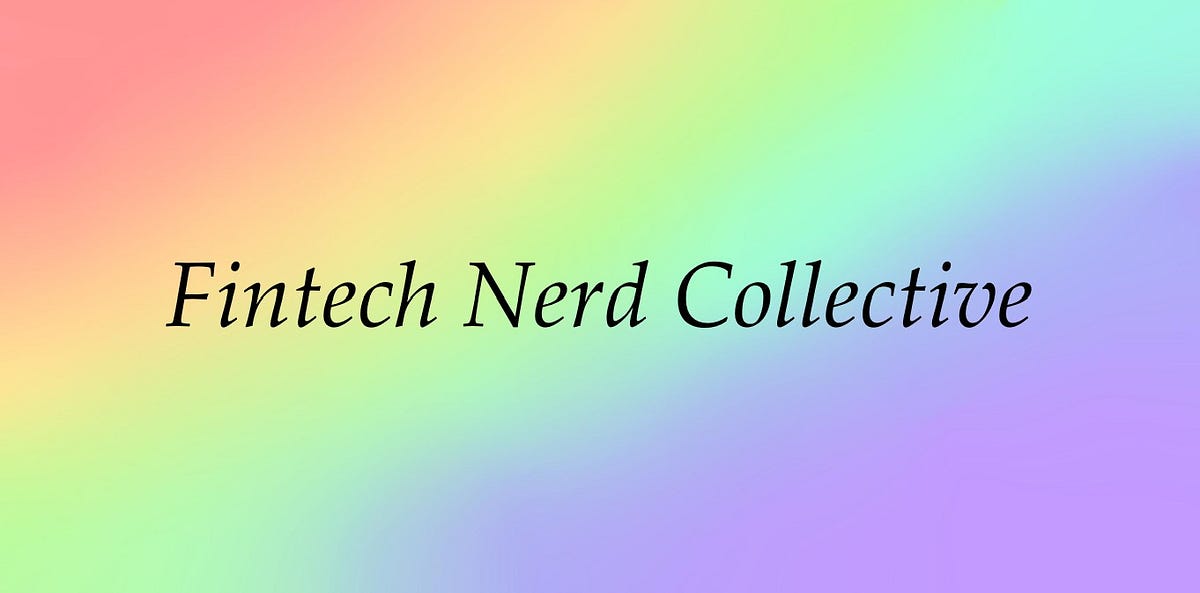 Hello Fintech Friends,
Excited to share a project that a few of us have been working on: Fintech Nerd Collective! We've pulled together a few of my favorite people in fintech to collaborate on one deep-dive question each month.
Have a question? Let us know here.
Please find another week of fintech financings and exits below.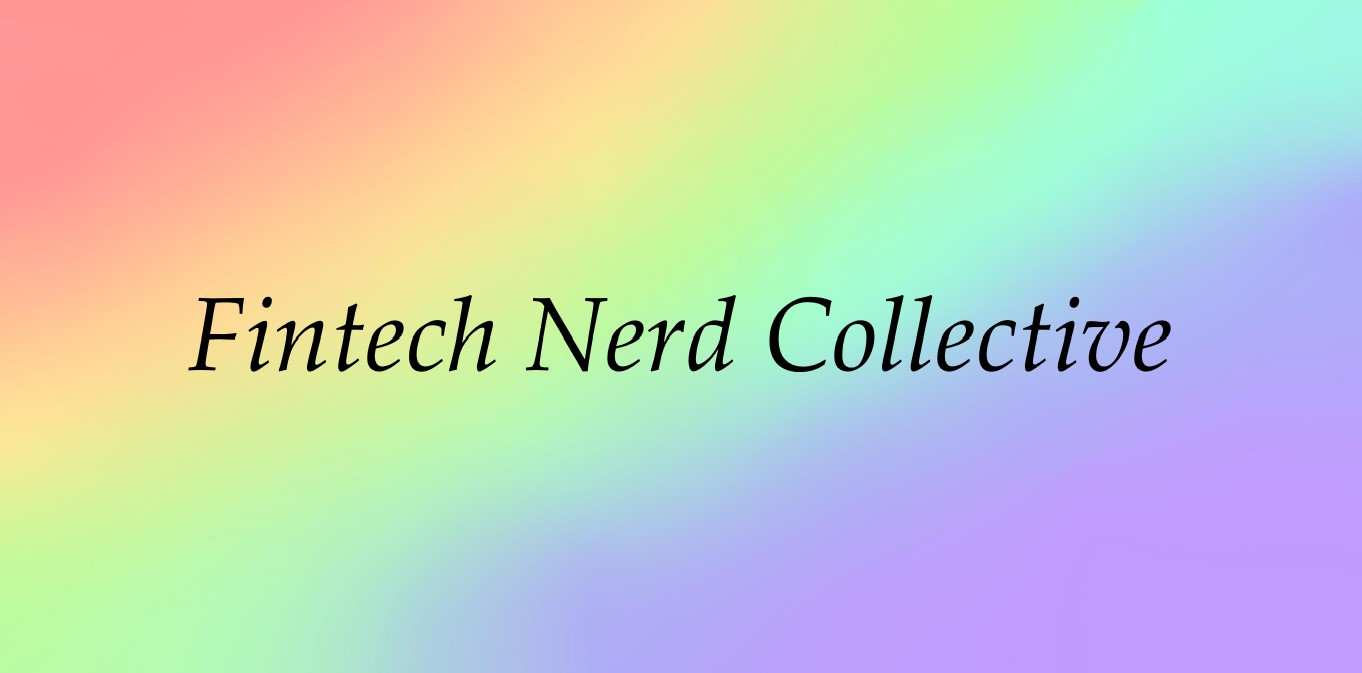 ---
Editor's Note: If you're an early-stage startup founder raising equity or debt, I may be able to help - reach out to nik@thisweekinfintech.com.
---
Sponsored Content
Join TripActions' Fintech Forward Summit, sponsored by Visa, to learn about the future of finance and payments during periods of great change and uncertainty with Mike Mcgee, VP of Finance and Operations at VaynerMedia, Megan Duman, Controller at EMJ Construction, TripActions CFO Thomas Tuchscherer, and Liquid GM Michael Sindicich.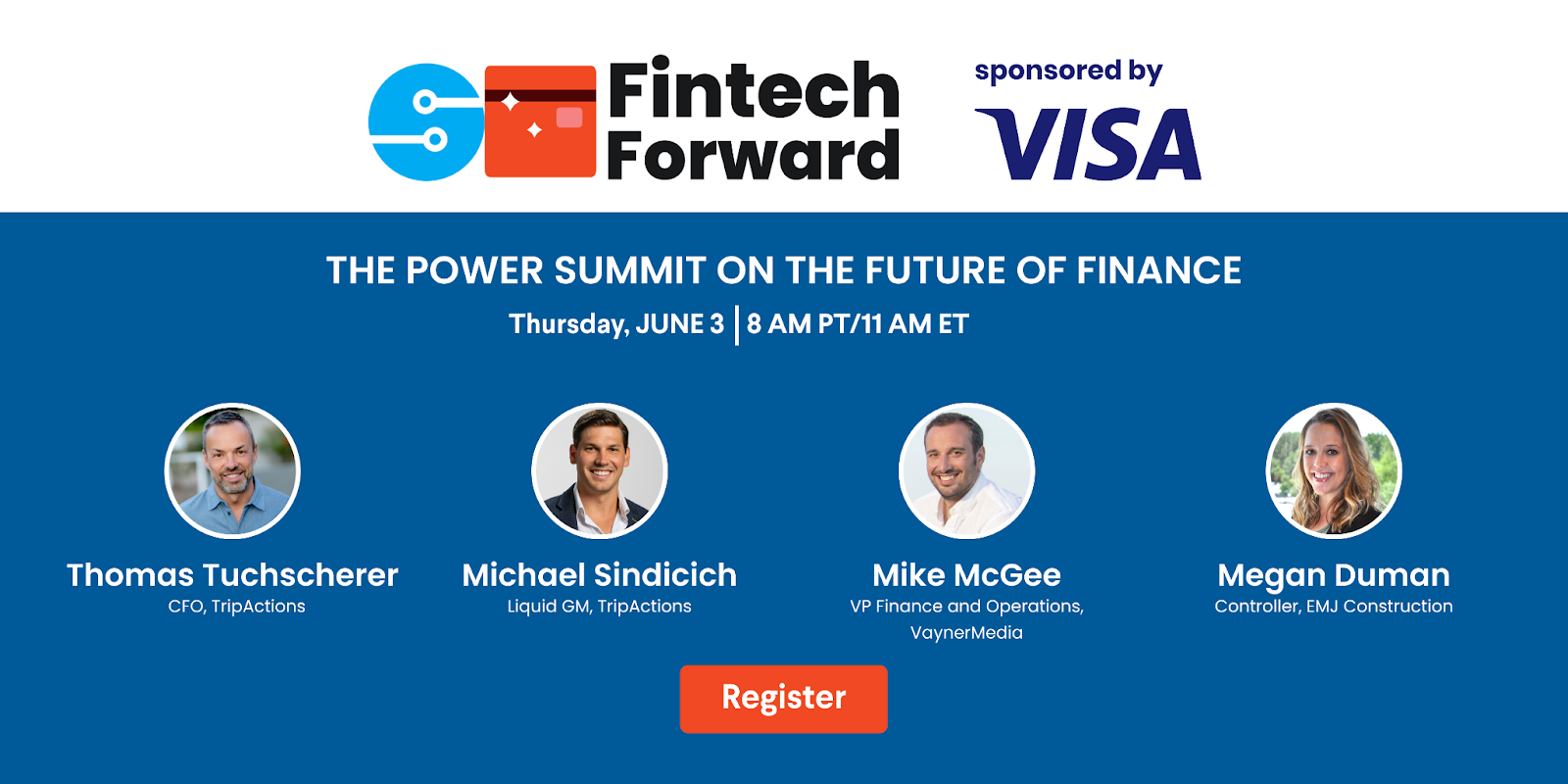 ---

(Answer: 39 fintechs fundraised this week)
💸 Venture Financing
💵 Debt Financing
💰 Venture Funds
☯️ Exits and M&A
💻 Fintech
🏦 Bank
📈 SPACs
---
Sponsored Content
Don't Miss Out! 1,850+ participants and 900+ organizations have already signed up for Fintech Meetup--don't be left out!  Everyone's joining to meet senior people (33% C-Level, 81% Director Level or higher) from 300+ startups, 200+ banks & credit unions, 100+ investors, established fintechs, tech. cos & more! Get your ticket now!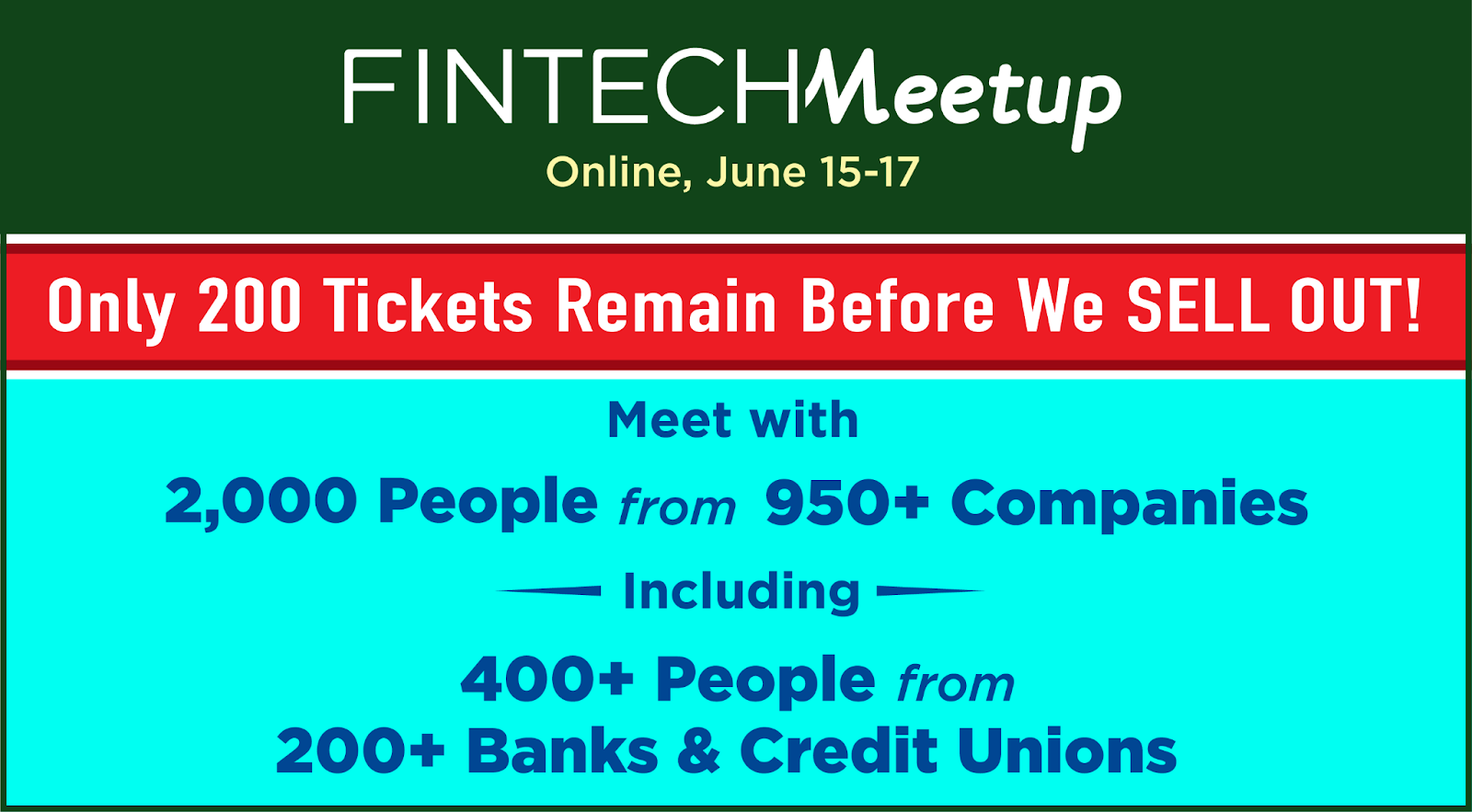 ---
📚 Deeper Reads
Stripe and Solid-State Economics
How venture capitalists are adjusting to the brave new world of DeFi
Can green fintechs solve the polluting pension problem?
Money Talks: Does the world still need banks?
The start-ups disrupting the corporate credit card market
'Buy now, pay later': Lack of data slows growth in Latam
Mobile money is helping Airtel Africa and its rivals bounce back from Covid-19
Fueling Endless Rally Is Raft of Real-Time Reopening Data
Central bankers are split on CBDCs
Digital wallets poised to overtake contactless cards as instore payment of choice in Australia
Delivering Financial Products and Services to the Unbanked and Underbanked in the United States - Challenges and Opportunities
Woman Discovers Her 'Sick' Kitten Is Actually a Rare Wolf Cat