This Week in Fintech (4/3)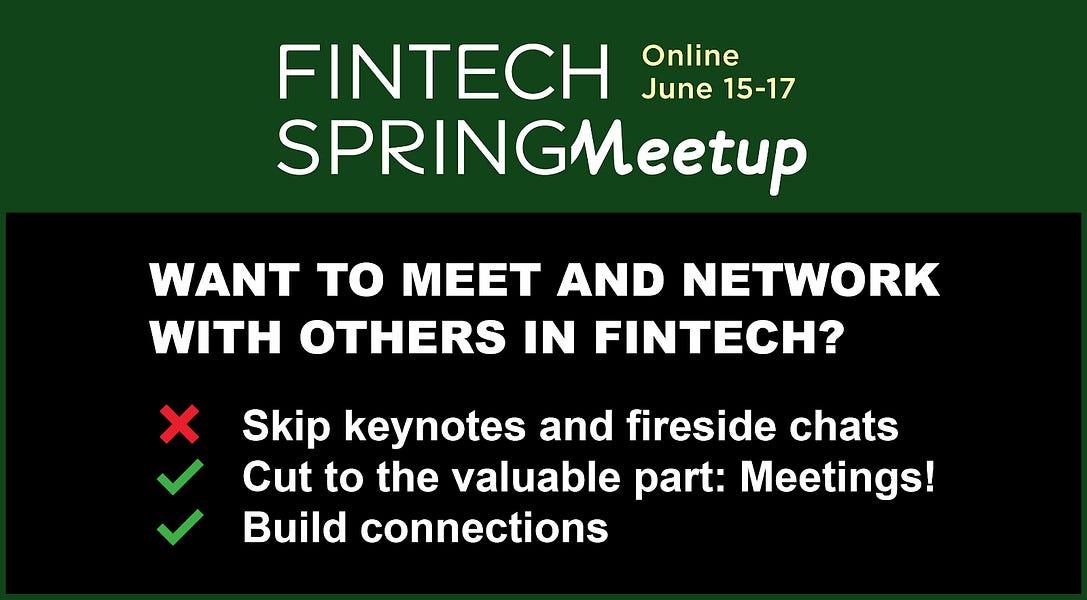 Hello Fintech Friends,
Please find another week of financings and transactions below.
---
Editor's Note: If you're an early-stage startup founder raising equity or debt, I may be able to help - reach out to nik@thisweekinfintech.com.
---
Sponsored Content
Connect with the people you know and meet the people you don't! Join Fintech Meetup to connect with 1,000+ industry professionals having 10,000+ 15-minute online meetings. Qualifying banks & credit unions can join free. June 15-17. Get your ticket now.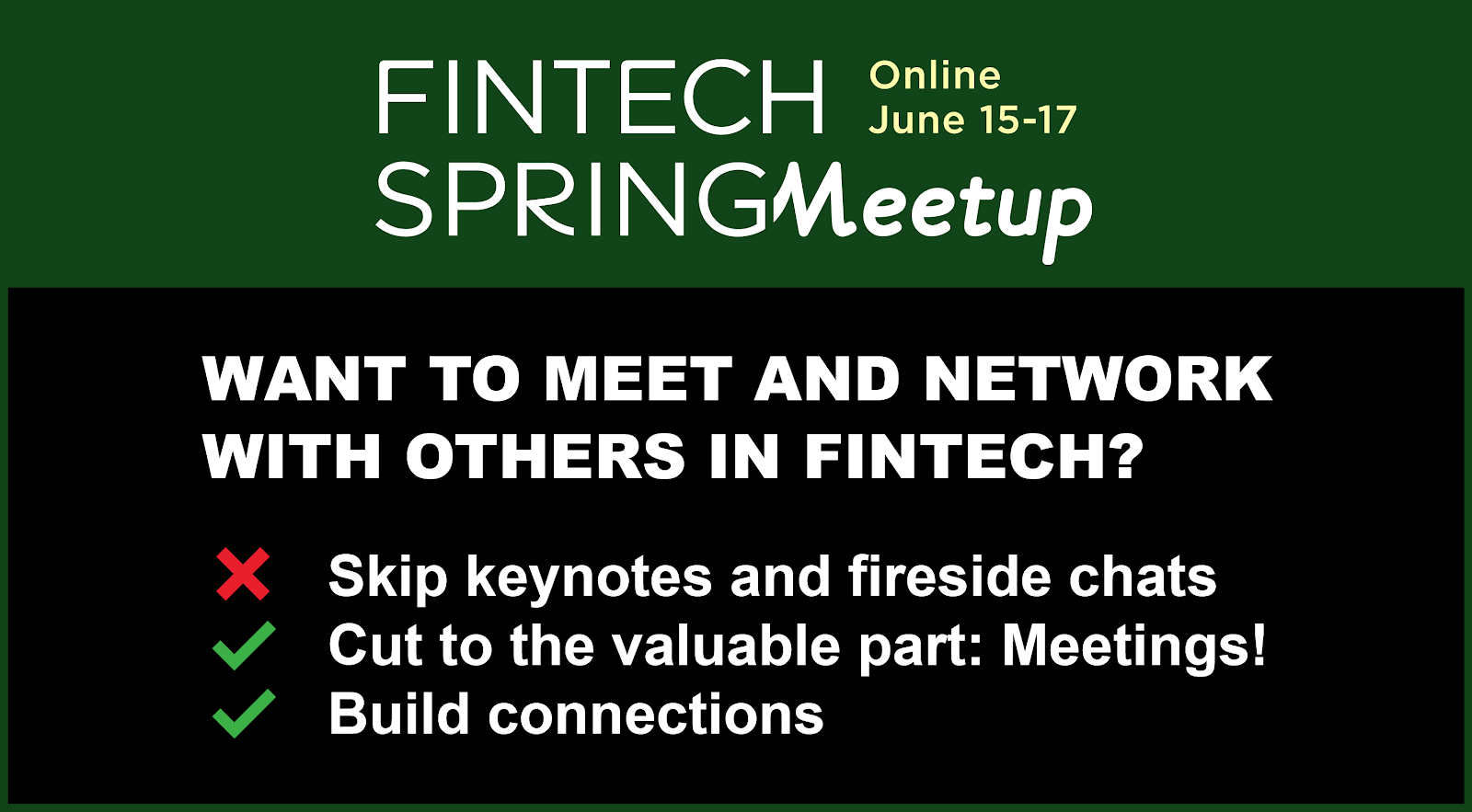 ---
💸 Venture Financing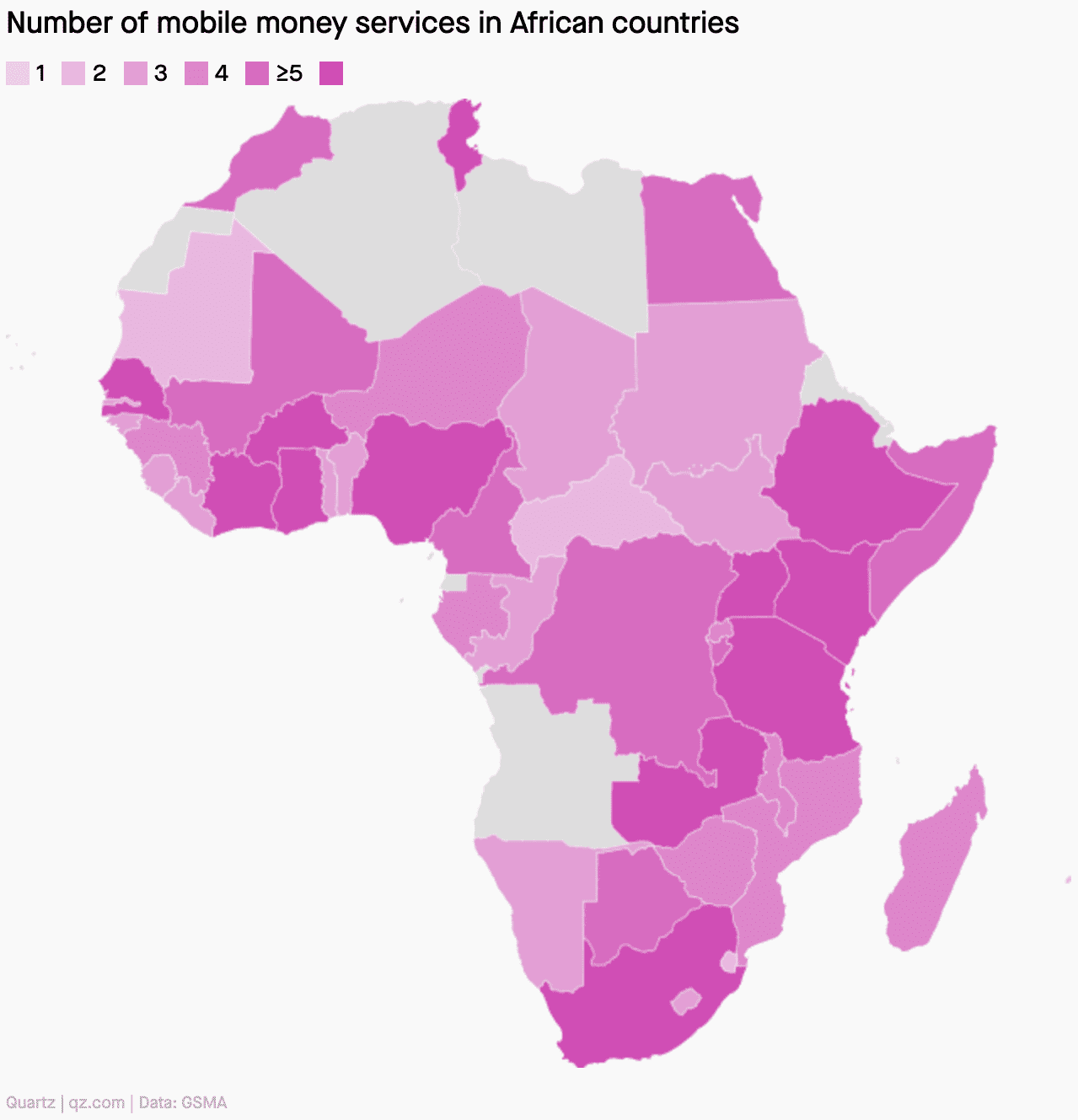 Source: Quartz
💵 Debt Financing
Drip Capital, a California-based cross-border Indian trade financier, raised $40 million in a warehouse credit line.
True Balance, an underbanked lending app in India, raised $10 million in debt.
💰 Venture Funds
Clocktower Technology Ventures is raising a $25 million seed fund focused on Latin American fintechs.
☯️ Exits and M&A
💻 Fintech
Nordic Capital agreed to sell Swedish trading software provider Itiviti to US-based  Broadridge Financial Solutions for €2.1 billion.
Bairong, a Chinese financial data analytics provider, slumped 16% in its market debut, raising $507 million in a Hong Kong IPO.
Embattled supply chain lender Greensill agreed to sell its Finacity subsidiary to the head of the division for $24 million.
Khatabook, an Indian SMB accounting and payment solution, acquired Biz Analyst for $10 million.
Early-stage UK fintech venture capital firm Finch Capital is acquiring the Turkish subsidiary of Wirecard to create an Irish entity called Nomu Pay.
Banking neo-core provider Q2 acquired the original direct deposit swiching startup, ClickSWITCH.
Payments technology giant Fiserv will acquire omnichannel business payments acceptance solution Pineapple Payments.
Uphold, a crypto digital currency platform, acquired JNK Securities to offer access to fractional securities as well.
Avantax, a wealth management platform, acquired GuideVine, a lead-gen and marketing tool for financial services.
Crypto provider Ripple acquired a 40% stake in Asian cross-border payments specialist Trianglo.
Tutuka, a virtual card development platform, and Paymentology, a cloud payment processor, were both acquired by SaltPay to enable issuer processing in 50 countries.
Coinbase scheduled its direct listing for April 14.
Wise (fka Transferwise) could IPO in May for a valuation up to $7 billion.
Linklogis, a Chinese supply chain financing provider, is targeting a $1.1 billion Hong Kong IPO.
PensionBee, a UK pension combination platform, plans to float (like a butterfly) on the London Stock Exchange in April and raise £55 million.
The private equity owners of Schufa, the German credit rating provider, are looking to sell the firm to other private equity firms.
🏦 Bank
Private equity firm CVC Capital agreed to buy 90% of the insurance unit of National Bank of Greece for €505 million.
Bank of America bought healthcare payments company Axia.
Creval, an Italian regional bank, rejected a takeover offer from Credit Agricole Italia, arguing the price should be 23% higher.
💲 Investment Management
European asset manager Arrow Global agreed to a takeover offer from private equity firm TDR Capital at a £563 million valuation.
Wealth manager Quilter agreed to sell its international business to Utmost Group for £483 million.
Euroclear, a Belgian securities settlement company, agreed to acquire fund management and distribution platform MFEX Group.
📈 SPACs
We were so close to a week with no fintech SPACs... and then Galata Acquisition filed for a $125 million IPO focused on tech-enabled financial services in emerging markets.
---
Sponsored Content
Join the fintech community at the first big event of the year, LendIt Fintech USA. Hear the latest insights from the leaders in fintech including the CEOs of Afterpay, Brex, Figure, FT Partners, Varo Bank and more. And meet the people who matter to you through LendIt's state-of-the-art matching software. Join me and other fintech leaders at LendIt Fintech, April 27-29 (and use the code THISWEEK to save 15%).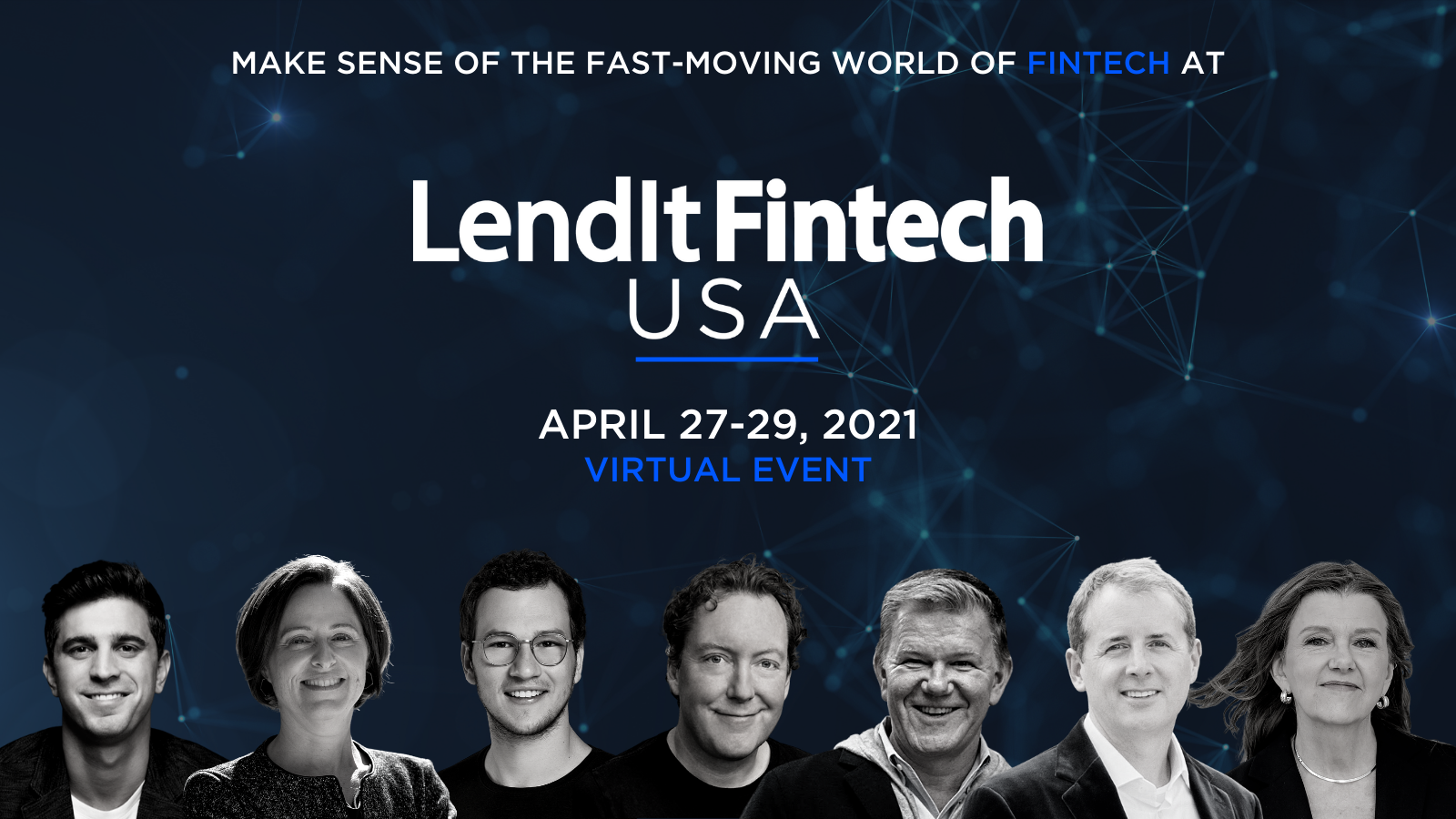 ---
📚 Deeper Reads
The State of Open Banking 2021: Indonesia
Japan's Zengin Payments System
Why are LatAm fintechs so attractive?
YCombinator W21 Batch Fintech Breakdown (Part 1)
A new online commerce and payments infrastructure is finally starting to evolve
Why the future belongs to banks, and not Fintechs
FinTechs Targeting Underserved Communities
Application Abandonment: A Challenge in Digital Banking
The Distinct Flavors of API-Enabled Employment Data Access