Who knew there was so much dental fintech? (TWIF 11/19)
Elsewhere: A fun FTX acquisition story, diverse partnership raises $25M, and our Dubai fintech meetup
Hello Fintech Friends,
📜 Story time. In July 2021, our syndicate invested into a fintech infrastructure company being built by a smart repeat founder who was tackling the broken plumbing of equities markets. Less than a year later, amid market turbulence, the company was acquired by FTX. At the time, I was frustrated by the all-cash acquisition because it meant we would not in-turn become FTX shareholders. Well, the post-close process slowly wound on, and we received our distributions… two weeks ago. One week later, and we may not have received a check at all. More than we care to admit, timing matters.
🌴 I'll be in Dubai at the end of this year for our first-ever Dubai Fintech Meetup on December 10th - if you work in fintech in the MENA, come join us - I'd love to know more about what you're building.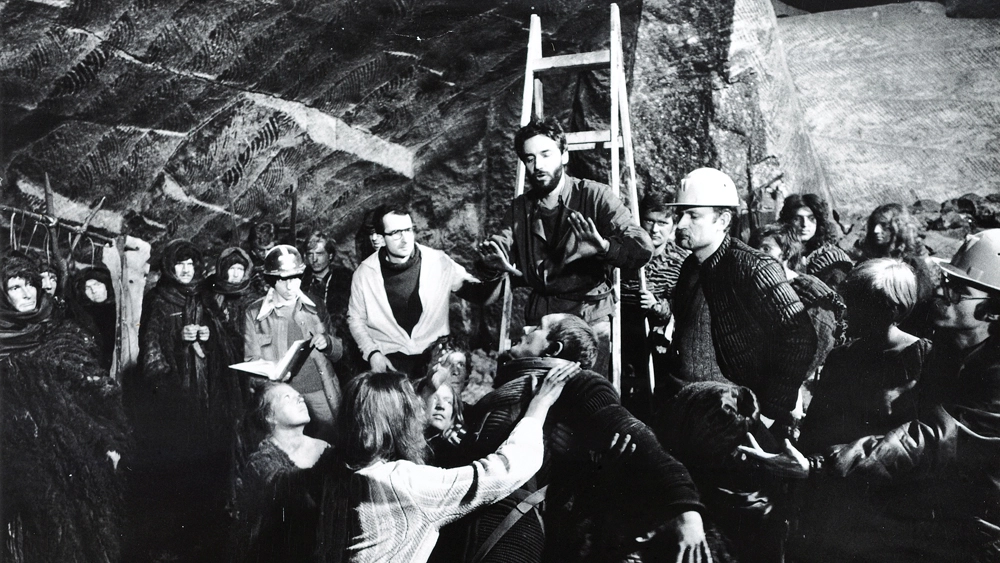 Please find another week of fintech financing events below.
---

If you're an early-stage startup founder raising equity or debt, we may be able to help - come check out our fund, The Fintech Fund (including a link to pitch us) and see our primer on how we make introductions to friendly VCs and debt providers.
Are you a fintech angel investor? Come join our syndicate.
---
Sponsored Content
Not all interchange revenue is created equal.
The amount of interchange you earn from transactions depends on several factors (e.g. BIN type, online/offline, consumer/commercial, merchant category, transaction size, etc.), as well as what behaviors the card network you're using is trying to promote.
But there are several tactics available that will help you maximize how much interchange revenue you can earn. In this guide, Lithic explores how to maximize interchange on four types of card programs (prepaid, charge, credit, and debit).
If earning the highest possible interchange is important to your business, bookmark this guide.
Want to sponsor a newsletter? See our sponsorship information here.
---
Are we seeing a rebound in fintech investing activity, a perennial pickup in October dealmaking, or a dead cat bounce in the market? Whatever it is, fintech fundraising picked up in November (per FT Partners' data below). Here are some of the biggest deals that closed in October.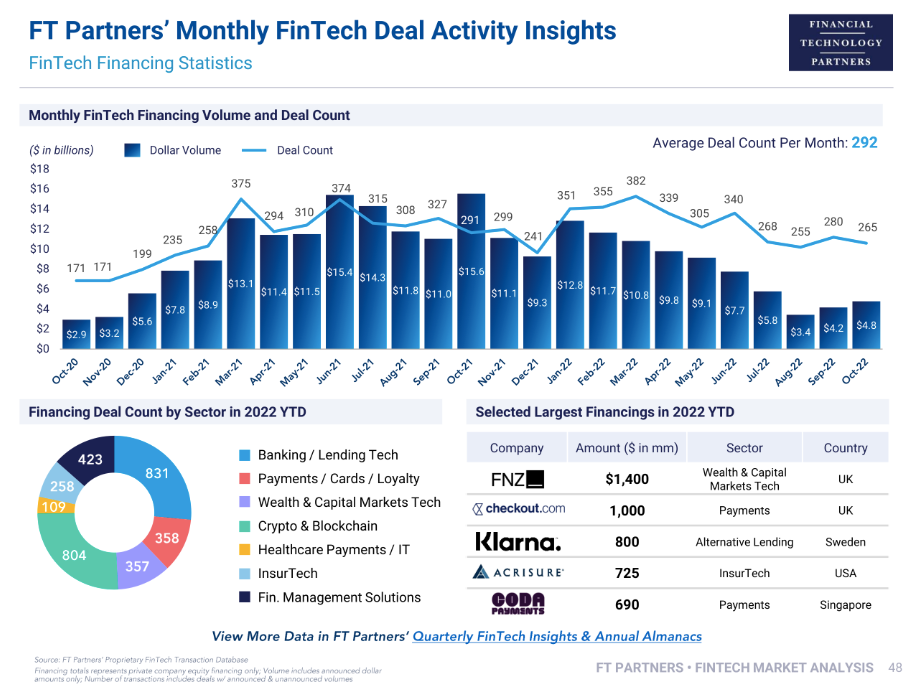 💸 Venture Financing
Venture firm Revere Partners, a venture fund focused on oral health, announced that the fund is investing more than $10 million into fintech for the dental industry, including in Choice Payment Services, Walnut, FeatherPay, Plan Forward, Zuub, AirPay, and Tuuthfairy.
💰 Venture Funds
Fiat Ventures, a venture fund started by a team with diverse backgrounds, raised a $25 million fund focused 90% on companies building for financial inclusion and health. 67% of investments are into underrepresented founders, 30% are female founders and 40% are minority-led.
---
Sponsored Content
Want to sponsor a newsletter? See our sponsorship information here.
---
Pssst - if you like early-stage fintech investing, come join our angel syndicate.