The Main Edition
Who had a Wyre hail mary out of bankruptcy on their bingo card? (TWIF 1/20)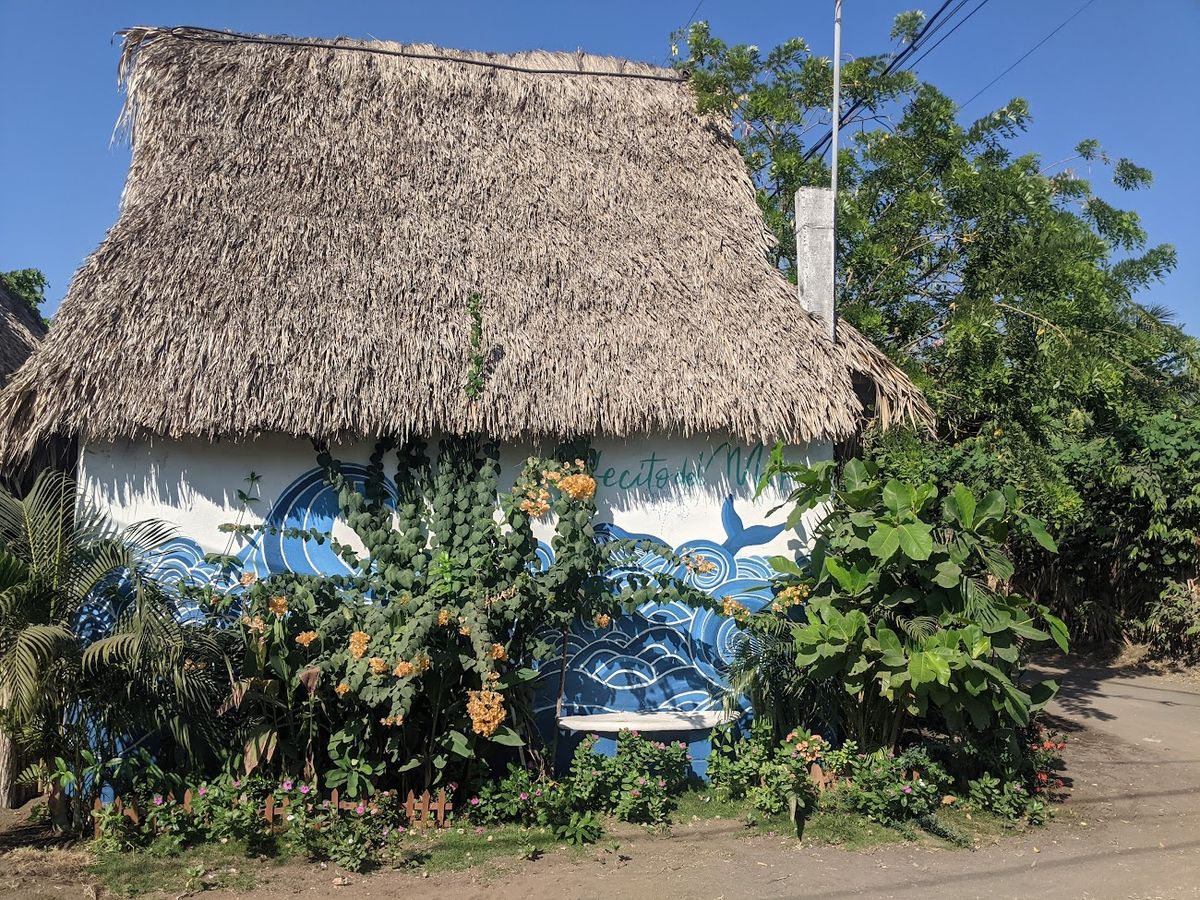 Hello Fintech Friends,
Mexico City is looking like the breakout winner of our poll for the next Fintech Trek destination – stay tuned.
Our amazing Community team (Cristina, Analisa, Mateo, Tori, Puneet, and Carina) have a great slate of 2023 fintech events coming up, so I hope you're socialization-starved and ready to reconnect with your fintech friends :)
We've also got some new newsletters in the works and coming your way soon. Remember, you can always modify your subscriptions here.
Quick question: do any readers work at a telco with a presence in Africa? Let me know! My friends at Opareta* would love to talk.
And how do you like TWIF? Let us know.
Please enjoy another week of fintech and banking news below.
---
Fintech Meetup Ticket Prices Go Up Friday at Midnight! This is Q1's BIG new event with 250+ speakers, 200+ sponsors, an exhibit hall & a tech-powered meetings program (30,000+ double opt-in meetings!). We deliver real results and measurable ROI. At the Aria, Las Vegas March 19-22. Get Ticket!
Want to sponsor a newsletter? See our sponsorship information here.
---
💬 Quote of the Week
📖 Read of the Week
US megabank JP Morgan has been quietly working in the background with Bytedance, the Chinese owner of social media app TikTok, to build payments products for it. The payments capabilities are meant to help Bytedance expand into over two dozen more markets. An incredible amount of money is transacted via Tiktok: "$3.4 billion on TikTok in 2022, up from $2 billion the previous year, and spending in the U.S. alone more than tripled—to $670 million." But this just begins to scratch the surface compared to platforms like Facebook and Instagram.
I wrote a year ago for 11:FS that a social media platform will win the digital wallet war, and this looks to be an early signal that may come true.
There is a lot of benefit to TikTok in streamlining payments: lowering user transaction costs, lowering its own settlement and reconciliation load and costs across borders, launching an in-app rewards program (this will certainly happen), participating in float off the funds held in its omnibus account on behalf of users…
I am surprised that more internet platforms (Airbnb, TripAdvisor, OpenTable / Resy, Reddit, Twitter, etc.) do not have full-service digital wallets. Many of them offer some approximation of a wallet, but I do believe that companies like Ansa* will eventually enable an embedded 'Starbucks app for everyone.'
📊 Stat of the Week
"93% of consumers will consider using alternative means of payment, including contactless, QR code, biometric payments, and cryptocurrency transactions in the next year." (Source)
Nationwide in the UK saw 30.2 million cash withdrawals made from its ATMs last year - a 19% increase from 2021 and the first rise in 13 years. (Source)
---
Many fintech companies are dealing with difficult situations at the moment - as Tolstoy would say, each difficult in their own way. One common impact of the current market stress is that layoffs have been rolling through the industry.
We are trying to do everything we can to help people moving between jobs find their next role. If you're looking for your next company to join, come check out our job board. If your company is hiring for new roles, come post them with us! And if you want employers to find your (anonymized) resume, join our Talent Collective.
---
🏦 Financial Services & Banking
🚀 Product Launches
Deutsche Bank's internal Chinese fintech lab, Blue Water, launched its first commercial product - a robotic process automation platform for multi-bank data reconciliation.
📰 Other News
Bit of a gloomy week for banks -
Wells Fargo, which used to be the largest mortgage originator in the US, is scaling down its mortgage business and refocusing on existing customers.
The Justice Department won a $31 million settlement from City National Bank for redlining and predominantly offering mortgages in majority-white neighborhoods in LA. (The black dots below represent mortgages, green represent bank branches, and yellow/orange/red represent population density.)
Credit card companies are trying but struggling to have their 'sonic logos' heard at outdated cash registers.
National Australia Bank minted its own stablecoin.
The CFPB is weighing tougher rules on foreign money transfers. The Federal Reserve will begin to measure banks' exposure to climate risk. Acting OCC Comptroller Michael Hsu said that big banks may require a breakup, as their complexity makes them difficult to manage.
The state of Arizona decided that earned wage access payments are not loans.
Goldman Sachs' fintech unit lost $1.2 billion in the first 9 months of 2022, with its Apple Card requiring a high level of loan loss provisions. David Solomon says it pushed too quickly into consumer banking.
JP Morgan and other banks' share prices are falling as they increase their loan loss reserves in preparation for a recession and deteriorating credit quality.
---
💻 Fintech
🚀 Product Launches
Amazon is pushing into the embedded fintech game with the launch of its Buy with Prime app for merchants everywhere in the US expected this month. The app will enable merchants to offer a prime-like shopping experience - such as free shipping and returns - to customers.
China's digital yuan (e-CNY) app launched a new feature that allows payments to be made from mobile phones while they're offline with no battery left.
Public launched Treasury Accounts, a hybrid savings account / government bond account that is currently yielding 4.8% at the time of writing this, built on Jiko's T-Bills platform.
Turkish fintech startup Papara launched its own insurance arm.
Chinese foreign exchange firm BFC Group partnered with Dubai open banking platform M2P to launch a multi-currency travel card.
It's interesting to see crypto replicating more non-crypto assets on-chain: defi provider Ondo Finance launched a tokenized US treasuries and corporate bonds investment product.
Crypto exchange Huobi Global partnered with German banking-as-a-service provider Solaris to launch a crypto-to-fiat debit card.
Lynk added pay-by-bank functionality to its branded payment platform. Similarly, payment service provider Clik2Pay rolled out account-to-account bank payments for Shopify stores.
Personal financial management app Plum rolled out a "Naughty Rule" tab that sets aside extra money for users if they indulge in guilty pleasures.
Small business retirement provider Vestwell partnered with Carson Group on a new 401(k).

📰 Other News
Neobank N26 rolled out crypto trading to Germany, Switzerland, Belgium, Portugal, and Ireland, while cross-town rival Revolut is delaying the release of its 2022 financials until early 2023 and is putting together a psychologist-led swat team to improve its corporate culture, which has received criticism.
Robinhood is launching a new media arm, led by tech editor Joshua Topolsky.
Southeast Asian superapp Grab added Vietnam's ZaloPay as a cashless payment method.
Nova Credit won FCA authorization in the UK.
Toshiba is integrating facial payments into its hardware via PopID.
European digital wealth manager Scalable Capital hit 1 million ETF and stock savings plans.
Lending Club (source), Till Payments (source), Blend (source), Paddle (source), Consensys (source) and Greenlight (source) are the latest firms going through layoffs. Bucking the trend, MangoPay plans to hire 250 employees this year.
The US arrested the Russian founder of Hong Kong-based crypto exchange Bitzlato for money laundering.
Crypto lender Genesis apparently owes creditors over $3 billion and is preparing for bankruptcy, while crypto bank Silvergate posted a $1 billion loss in the fourth quarter. The SEC charged Genesis and Gemini together (❤️) for the sale of unregistered securities.
Meanwhile, I'd be very curious what the terms of this financing are:
---
Come meet us in-person at www.fintechhappyhour.com, and join our angel investing syndicate.