What impact will the FTX collapse have on fintech and financial services? (TWIF 11/11)
Elsewhere: Latin American fintechs are on fire! And JP Morgan continues to launch new products.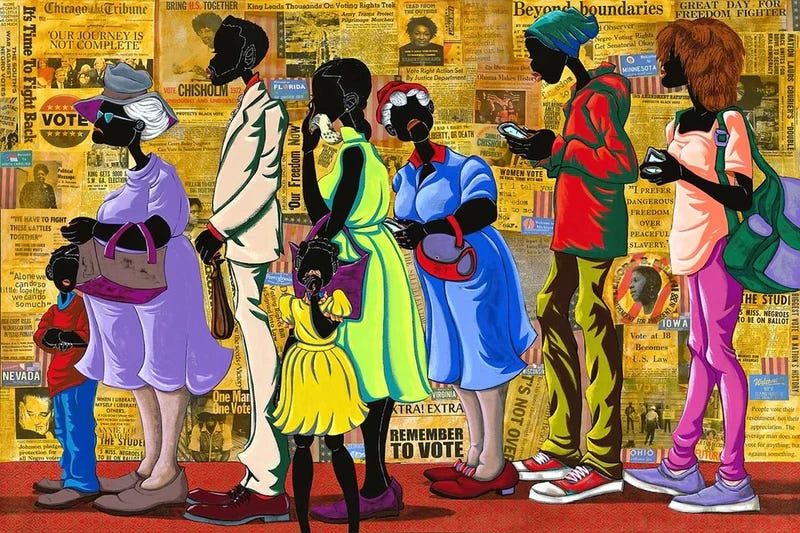 Hello Fintech Friends,
People sometimes complain that fintech is too boring, and sometimes I look around and think how nice it is to work in a predictable, well-regulated financial environment.
Well, depending on your threshold for boredom and risk tolerance, this was an interesting week in the parallel universe of crypto, with Binance causing a run on FTX's exchhange, then using the resulting liquidity crisis to propose acquiring FTX's core assets, then walking away from the acquisition. It remains to be seen how widespread contagion will be, both within crypto and traditional finance, and what related exposure looks like across the ecosystem. This will - unequivocally - have a short-term chilling effect on crypto, but I'm optimistic that long term it will lead to better disclosure, more proactive regulation, and more resilient systems design.
Meanwhile, in fintech, it's a tough time to work for later-stage firms: growth is down, valuations are under pressure, and great people are getting laid off from their jobs. For those in the market, we have a lot of fintechs hiring through This Week in Fintech's Job Board, and for employers, we have an exceptional collection of talented fintech workers looking for their next role in our Talent Collective.
We also have a #hiring-and-jobs channel in our Online Fintech Community, for anyone looking to share directly.
Let us know how else we can help.
👋 Hope to see many of you at the Fintech Formal tonight.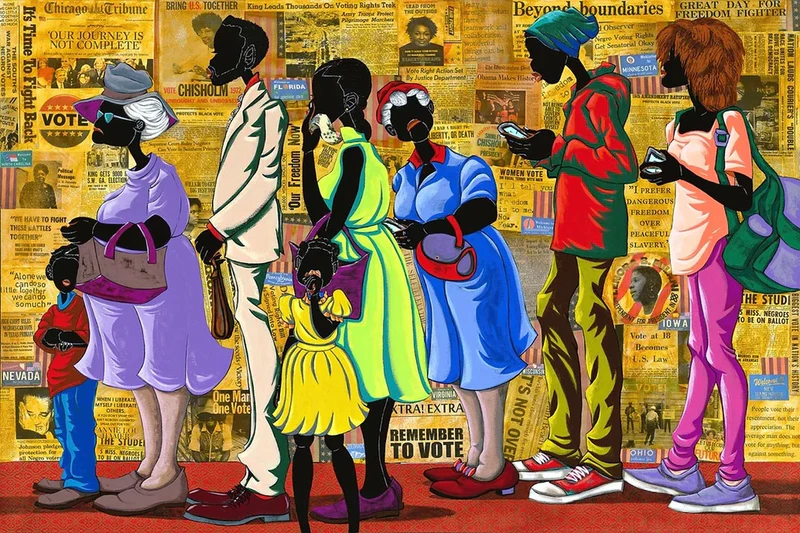 Please enjoy another week of fintech and banking news below.
---
💬 Quote of the Week
"There are decades where nothing happens; and there are weeks where decades happen."
― Vladimir Ilyich Lenin
---
📖 Read of the Week
The US' Small Business Administration looks set to reverse a 40-year policy preventing non-bank lenders from participating in its 7(a) loan program, its most common loan type. In the 7(a) program, the SBA guarantees up to 85% of the loans made by private-sector lenders. These loan types, which are normally smaller-dollar loans to more thin-credit clients, increase the flow of capital to minority and underrepresented business owners. This year alone, 7(a) loans have totaled more than $25.7 billion to small businesses. Opening the program to more fintechs could let the sector continue to broaden financial inclusion.
Elsewhere, JPMorgan's Trade on a public blockchain was a 'monumental step' for DeFi. The bulge bracket bank used the Polygon blockchain to trade tokenized cash deposits with Singapore's DBS Bank, Japan's SBI Digital, and Singapore Exchange's digital asset platform Marketnode. These trades included not only deposit tokens (such as tokenized SGD and Yen), but also pools of tokenized government bonds. It's an impressive step forward for regulated banks, and an indication that significant financial volume may flow over decentralized, programmable rails much sooner than we expected.
📊 Stat of the Week
The number of fintechs in Saudi Arabia has grown 79% over the past twelve months. (Source)
---
Sponsored Content
Fintech Meetup - Leads, Partnerships, Deals or just incredibly efficient networking - you'll find it all at Fintech Meetup, Q1's Can't-Miss event. This tech works, the last Fintech Meetup (virtual) facilitated 25,000+ double opt in meetings. And there's more…. 250+ speakers, networking events and an exhibit hall with 200+ sponsors. In person at the Aria, Las Vegas March 19-22. Get your ticket today!

Want to sponsor a newsletter? See our sponsorship information here.
---
🏦 Financial Services & Banking
🚀 Product Launches
JP Morgan rolled out a roboadvisor paired with a human financial advisor, while UBS bank's Shenzhen subsidiary launched a digital wealth management platform in China.
Goldman, MSCI and Coin Metrics partnered to launch a digital asset classification system for cryptocurrencies called Datonomy.
NatWest launched three new payments APIs for corporate clients.
📰 Other News
Everything is fintech. On a Twitter Space, Elon Musk "discussed a vision for Twitter to process payments, complete with connected debit cards and bank accounts."
Goldman Sachs is out shopping for a credit card infrastructure builder to acquire.
Blackrock will let retail investors vote in proxy battles.
Financial institutions and banks… love crypto? Blackrock began accepting stablecoin reserves from provider Circle into its SEC-regulated money market fund. UBS issued a blockchain bond. Fidelity announced commission-free crypto trading for investors (just for bitcoin and ethereum). (I guess not all banks - Santander is putting a £3,000 monthly limit on payments to crypto exchanges.)
Regulators… love crypto? Hong Kong is looking at authorizing crypto ETFs. Both the Monetary Authority Of Singapore and the New York Fed are working on cross-border FX settlement using its wholesale central bank digital currency. And Japan's Digital Ministry is baking a DAO!
The Bank of Canada urged firms to prepare for a regulatory regime that will cover companies providing services like digital wallets and electronic payment systems.
The CFPB is reported to be lining up a $1 billion Wells Fargo fine due to repeated abuses, while German regulator Bafin will fine Deutsche Bank over money-laundering failures. The UK's Financial Conduct Authority warned buy-now-pay-later firms over promotional practices.
Saudi Arabia's central bank published an open banking framework with legislation, regulatory guidelines and technical standards.
---
💻 Fintech
🚀 Product Launches
Latin America is on fire! LatAm crypto exchange and banking provider LetsBit* launched its credit card on Pomelo. Corporate card provider Tribal Credit* launched its Boomerang Rewards program on blockchain and rival Jeeves launched an international credit payment tool, Jeeves Pay. Online payments provider AstroPay launched its prepaid card in Brazil.
BlockFi launched a new DeFi yield account for accredited investors.
Canadian SMB neobank Vault* launched its multicurrency international corporate card.
Travel booking and payments platform WeTravel launched a new business loan program for travel advisors.
Revolut launched its new Poppy Card in partnership with the Royal British Legion and Visa.
Sila* and MX partnered to launch a tokenized integration for bank account verification.
The South African Reserve Bank is launching a new real-time gross settlement system (like RTP or PIX).
Crypto exchange Kraken launched an NFT marketplace without gas fees.
US crypto exchange Gate.io launched Gate Pay, a crypto payment tool.
📰 Other News
PayPal and Apple have struck a deal to accept each others' payments products in their respective ecosystems.
Brex started a new partnership with Techstars to provide services to its startups.
Binance suggested using its crypto payments feature Binance Pay for Twitter payouts.
UK payments facilitator Checkout partnered with business payments provider Shieldpay to expand its B2B payment offering.
Geographic expansions this week:
Asian markets infrastructure builder iLex passed $10 billion of assets listed on its platform.
Google Cloud came out with a fully-hosted node for web3 development and is bringing its node engine to Solana next year.
---
Come meet us in-person at www.fintechhappyhour.com, and join our angel investing syndicate.