Latin America
TWIF Latam 26 Feb - Mercado Pago launches credit card in 🇲🇽, Daviplata grew 55% last year, Minu merges with Plerk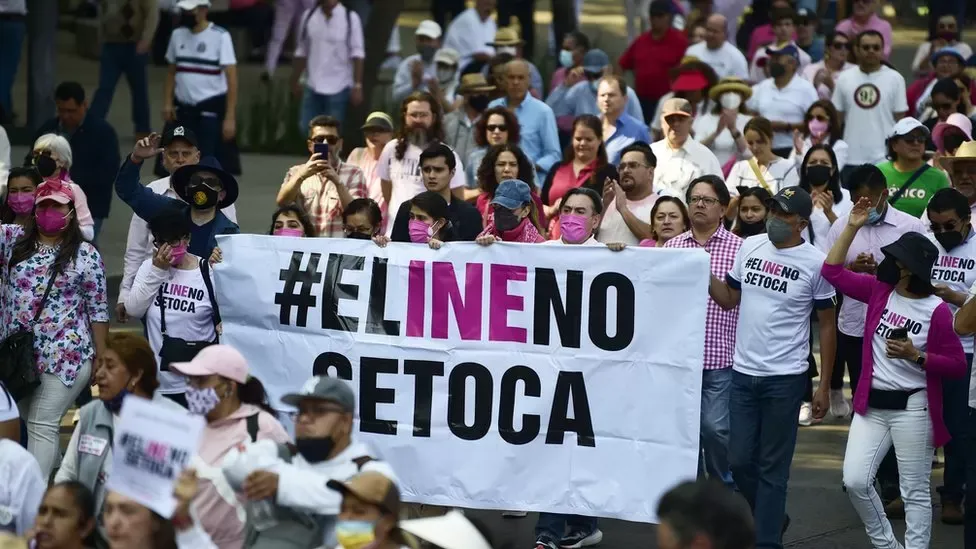 $6.7 million in fintech funding (equity and debt)
Hola amig@s fintech,
Today, I'll be heading out to join thousands of citizens are expected to take the streets this Sunday in more than 80 cities, rallying in support of maintaining current electoral institutions and assuring that every single person's vote is counted effectively while Mexico's state of democracy is being discussed after controversial changes to the electoral laws.
Please find below this week's front page of Latam fintech news. If you're reading this on the web, we'd appreciate your support by sharing and subscribing.  
💛 Until next weekend. Até a próxima!  - Lorena
📬
Feedback? Reach out to us anytime! This week we're Andrea on funding and exits, Daniela on product launches and other news, Elena on spotlight, and Lorena on editing, stat of the week, deeper reads, and policy.
---
Sponsored Content
Want to sponsor a newsletter? See our sponsorship information here.  Want to sponsor an event with the TWIF Latam community?  Check out the FAQ here and send us your info via this form.
---
💬 📖 Quote and Read of the Week
Rocio Wu on the F-Prime Fintech Index "My personal favorites are the benchmarks for different business models #payments, #banking, #WealthandAssetsManagement, #lending, #insurtech, #propertytech, so we know what "good" looks like and can use it to analyze and compare fintech businesses."
---
💸 Funding
There were 3 deals in the fintech space across Latam since the last post, with a total investment of $6.7 million.

💸Equity
🇺🇾 Crowder, the Uruguayan crowdfunding platform, raised a $210,000 pre-seed extension led by Cryptotrust Fiduciaria. Once its licensing process is complete, Crowder is set to become Uruguay's first digital stock exchange for start-ups.

🇨🇱 Datamart, the Chilean data processing platform, raised a $6.3 million seed round led by Moonvalley Capital, with participation from Santander Bank, Falabella Group, and BICE. Datamart redefined how businesses access and process their customers' data transparently and securely, with each authorization recorded, and available for the owner's control. The company was valued at $30 million, with over 100,000 companies currently using its services.

💵 Debt
🇨🇴 Finsocial, the Barranquilla-based payday lending platform, raised a $200,000 credit line. The investors and additional details of the transaction were not disclosed.
---
🤝 M&A - Fintech
🇲🇽 Minu, the Mexican payday lending platform, and Plerk, the employee benefits platform, announced their merger to integrate Plerk's card and gas vouchers into Minu's employee benefits platform. Details of the transactions were not disclosed.
---
🚀 Product Launches & Partnerships
💻 Fintech
🇲🇽 Rivium, the Mexican wealth tech, announced its app launch where users can access 50 cryptocurrencies and 11,000 assets listed on the NYSE. The app charges a 1% annual fee on invested amounts, starting from as low as $5 dollars.

🇪🇨 Peigo, the Ecuador-based digital platform for financial services, and Minsait Payments, the Spanish fintech providing payment solutions and payments, launched the first 100% virtual card in Ecuador that will allow users to make online and in-store payments in a fast, secure and easy way.

🇧🇷 ContaFuturo, the Brazilian fintech to reduce costs, launched a new solution aimed at helping individuals and businesses to pay off debts more easily. The platform, called Quita Fácil, allows users to consolidate multiple debts into a single payment plan with more favorable terms.

🇨🇱 Global66, the Chilean digital platform for international money transfers, launched a new service for international supplier payments for SMEs in Latam. Global66's new offering seeks to simplify and streamline the payment process for these businesses.

🇨🇴 Littio, the Colombian fintech, launched a new card targeted for middle-class Colombians that allows its users to save and make purchases in foreign currency, without the need of a bank account abroad.

🇧🇷 Muxi, the Brazilian platform specialized in financial and payment solutions, launched a new payment model that allows customers to make payments using biometric data. The technology is expected to reduce the risk of fraud and make transactions more secure.

🇨🇴 Belvo, the Mexican open finance API platform, launched a new tool that allows its users to make payments through Online Secure Payment (Pago Seguro en Línea, PSE), a popular system in Colombia. The new tool is expected to provide greater convenience for users.

🇲🇽 MercadoPago, the digital payment platform of MercadoLibre, launched its credit card in Mexico, marking the first time that the card is available in a country other than Argentina. The card offers cash back benefits and other perks, and is part of Mercado Pago's broader push to expand its financial services throughout the region.
---
📜 Policy

🇧🇷The Brazilian Central Bank published a new resolution establishing technical and operational requirements and procedures for open finance. Among the changes are to bring more clarity to the monitoring activities done by the entity responsible for open finance's implementation, and to improve information management. It is expected that resolutions regarding this topic will be in constant evolution as the ecosystem continues developing.

🇲🇽The Mexican Commission for Economic Competition (COFECE) resumed the case of the barriers to financial and banking competition in the card payment system market. In Mexico, all card payments go through two clearing houses, which are owned by two groups of banks. In a preliminary document (2020), COFECE had recommended banks to sell the clearing houses to third parties in order to promote the sector's competition.
🇲🇽The National Banking and Securities Commission (CNBV) confirmed the sale of a credit bureau database of 2016 through the deep web.
---
📰 Other News
🇧🇷 Neon, the Brazilian digital banking and investment services platform, announced layoffs of around 9% of its workforce one year after becoming a unicorn. The company cited changes in the market and the need to adapt to new challenges as reasons for the layoffs.

🇲🇽 FEMSA, the Mexican beverage and retail company, announced its plans to invest in OXXO convenience stores in the US. The company will also focus on the growth and expansion of  its fintech Spin.

🇨🇴 Daviplata, the Colombian digital wallet and mobile banking platform, reported that Colombians made purchases totaling around $1.6 billion using its platform in 2022. The company has seen significant growth in recent years, with a 55% increase in active users during 2022 alone.

Open calls: Objetivo Fintech accelerator program; AWS Startup Loft in NYC for latino founders; Apix, the biggest Latam event on APIs; The Competitive Intelligence Unit (CIU) to host the Fintech Summit Latam.
---
📚 Deeper Reads
The impact of Fintech on remote work
Lorenok recommendation on big data and the internet: Everybody lies, by Seth Stephens-Davidowitz
---
🔦Spotlight on Alexandra Mendoza, Founder & CEO Liquitech
Q. Three words to describe yourself?
Passionate, happy, trustworthy
Q. What are you most excited about fintech entrepreneurship in Latam right now?
The fintech industry is indeed creating new and innovative ways to promote financial inclusion in Latin America, where many people and small businesses face barriers to accessing traditional financial services. The emergence of these new fintech alternatives is helping to promote financial inclusion in Latin America by providing accessible and affordable financial solutions to those who may have been excluded from traditional banking services in the past.
Q. What do you consider to be the main challenge for SME companies?
Accessing equitable, flexible and adapted funds to finance their companies to continue working and growing, in an environment where production costs are rising, and worldwide economies are facing a constrictive phase.
Q. What advice do you give to female entrepreneurs looking to scale their startup?
• Discipline. No matter what happens, work every day targeting small goals to approach the "big goal", enjoying the ride.
• Passion and self-confidence. If you don't believe in what you are or what you are doing, nobody will.
• Build a strong team. There is no scale with one-show women/men companies.
• Dream big. If you point to the moon and maybe fail, you could reach a star.
Q. What is the biggest challenge you have at Liquitech right now?
Adapt the team and goals every day to a changing reality, having the flexibility to adjust all the tasks and areas to the requirements of a company that is growing fast and has many challenges related to professionalization, security, and a demanding market.
---
Made in Latam with 💛 by Elena, Daniela, Andrea, and Lorena
👍👎 Did you like this edition of TWIF Latam?  Take a 1-minute anonymous survey here.
Come meet us in person at www.thisweekinfintech.com/events. You can also join our global community on Twitter, LinkedIn, and Instagram.