Latin America
TWIF Latam 21 Jan - Global VC dropped 35% last year, Amplifica Capital launches first fund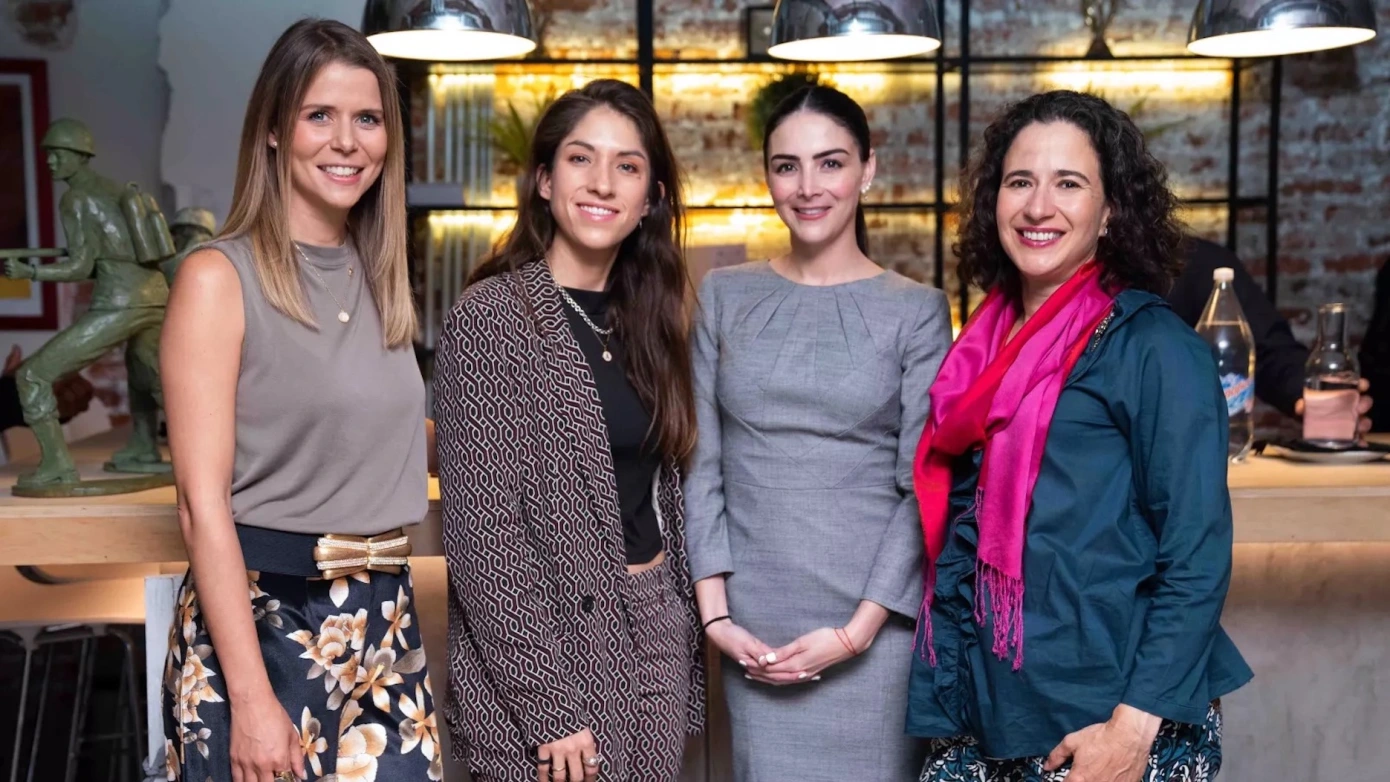 $194.6 million in fintech funding (equity and debt)
---
Hola amig@s fintech,
#watercooler: Shakira and Bizarrap's new song became the fastest Latin video to reach 100 million views on YouTube in the platform's history, doing so in less than 72 hours of release!!! Mind-blowing 🤯 the only other artists to reach this milestone are K-Pop, Indian, and Japanese.

Pd. Clara-mente (clearly), we are #teamshakira #teamrolex
Please find below this week's front page of Latam fintech news. If you're reading this on the web, we'd appreciate your support by sharing and subscribing.  
💛 Until next weekend. Até a próxima!
Feedback?  Reach out to us anytime! This week we're Andrea on quote, tweet, funding, venture funds, and exits; Daniela on read, stat, other news, and deeper reads; Lorena on policy; and Elena on product launches, and deeper reads.
---
Sponsored Content
Want to sponsor a newsletter? See our sponsorship information here.  Want to sponsor an event with the TWIF Latam community?  Check out the FAQ here and send us your info via this form.
---
📊 Stat of the Week
CB Insights recently dropped its latest State of Venture 2022 Report. Some relevant highlights: global venture funding reached $415.1 billion in 2022, marking a 35% drop from a record 2021; unicorn births steadily declined throughout 2022, an 86% drop compared to Q4 '21.

💬  Quote of the Week
"Fintech will continue to penetrate financial services market share and even define new markets. In other words, we're still in the early innings of global financial service digitalization with many more large fintech yet to be built."  
Hans Tung, Managing Partner at GGV
📖  Read of the Week
IBM published the 2023 Global Outlook for Banking and Financial Markets report. The paper discusses how financial institutions can improve performance and their business response given today's economic conditions: geopolitical uncertainty, recessionary environments, new competitors, and sustainability pressures.
---
💸 Funding
There were 4 deals in the fintech space across Latam since the last post, with a total investment of $194.6 million in equity and debt.

💸Equity
🇧🇷Portão 3, the payments platform for SMBs, raised a $3.6 million seed round led by Better Tomorrow Ventures, with participation from Endeavor Scale-Up and Fincapital, among others. The company disclosed having over 600 clients, including SulAmérica, Junco, and Bitso, and transacted close to $5.8 million in 2022.

🇨🇴Cobre, the payments platform for SMBs, raised a $14 million Series A led by QED and Atlantico Partners. The company built a payment orchestrator that enables them to process over 6 million payments monthly, with $18 million of transactional volume.

🇨🇴KLYM (pka OmniLatam), the cross-border supply-chain finance platform, raised a $27 million round led by JP Morgan. The company disclosed having a credit portfolio worth over $170 million with $700 million of processing volume in 2022.

💵 Debt
🇨🇴Nubank (NYSE: NU), raised a $150 million loan from the International Finance Corporation (IFC). The three-year term loan will be used to boost the growth of Nu's operations in Colombia.
---
💰 Venture funds
🇲🇽Amplifica Capital, the Mexico-based VC firm focused on female founders, announced their first fund of $11 million. Among its  nearly 100 investors are Mexico Ventures, Grupo Herdez, and Loreanne Garcia of Kavak. Amplifica has invested in ten companies to date that are either female-led or offer goods and services for women.
🌐Tarasa, an all-female angel investment group, announced they are actively seeking opportunities to write checks into pre-seed and seed-stage startups in Latam or startups being built by Latam founders. The group is combining the capital and network of top tech founders, operators, and investors in the region, like Fabiola Quinzaños (Monashees), Ana Cristina Gadala-María (QED Investors), and Paola Neira (Latú Seguros), among others.

---
☯️ Exits
🤝 M&A - Fintech
🇺🇸The Citizens 2023 M&A Outlook predicts that 2023 could be a strong year for M&A activity, as 65% of management teams view M&A as the primary growth driver for their companies. Despite a slight decrease in valuations from 2021 peaks, the environment still favors sellers slightly, and buyers seeking growth may give an edge to high-performing sellers in the market.
Where will 2023's Fintech M&A happen?

---
🚀 Product Launches & Partnerships


💻 Fintech
🇧🇷Dock, the infrastructure provider for card issuance and banking services, introduced Dock One, a platform that enables clients to expand financial services to Latin America through an API (Application Programming Interface).

🇺🇸Jeeves, the expense management and credit card platform, announced a partnership with Latitud to link entrepreneurs participating in Latitud programs to Jeeves financial services.

🇨🇱Rokin, the personal finance platform for employees, has unveiled a new model that allows individuals to access its services without needing their employer to offer it as a benefit.

🇦🇷Menta, the integrator of payments and financial services for B2B companies, announced the launch of its SmartPOS in Colombia.

🇵🇪Preauth, the software that generates guarantees in debit accounts, announced the acceptance of credit cards as a new guarantee within its product portfolio.

🏦 Financial Services & Banking
🇧🇷Bradesco announced the launch of the first bank credit note backed on blockchain and backed by a central bank. The transaction was made in a regulatory sandbox environment and processed $1.9 million.

---
📰 Other News
🇵🇪AVP Ventures named Elizabeth Acuña as its newest partner. She's been part of the AVP team from the beginning, leading investments from AVP Seed Fund I and promoting initiatives that support founders in the region.

🇵🇪Yape, the digital wallet of the BCP Group, reached 10 million users in Peru. Its objective is to promote financial inclusion through its payment ecosystem. To date, it adds +400,000 users per month, of which more than 90,000 represent new customers who have a debit or prepaid card with BCP for the first time.

🇨🇱Betterfly, the collective wellbeing platform, announced it will lay off around 30% of its staff. This announcement comes a week after renewing its image and part of its business model.

🇲🇽Nowports, the supply-chain platform that offers financing options, announced its launch in the US with its first office in Miami. Nowports aims to revolutionize supply chains with automation and artificial intelligence. In addition to the US, the company operates in Mexico, Chile, Colombia, Uruguay, Peru, Brazil, and Panama.

🇦🇷Binance has joined the Argentine Fintech Chamber with the objective of supporting the development of cryptocurrencies and Web3 in the region.

🇲🇽The financial entity Unifin announced it has a new conciliator for its commercial insolvency process, which was named by the Mexican Federal Institute of Specialists in Bankruptcies.

---
📜 Policy
🇨🇱Chile's Fintech Law will enter into force on February 3rd, 2023. The Financial Market Commission (CMF) stated that its implementation will require more than 70 regulations and that it will last for a period of 18 months.

🇲🇽Mexican regulators (CNBV) authorized the first two companies of 2023 to operate under the Fintech Law. Monific received authorization as a crowdfunding institution (IFC), while Mozper was approved as an Electronic Payment Funds Institution (IFPE).

🇨🇴For a regulatory outlook on Colombia, see Fintech Regulation - 2023.
---
🦉 Tweets of the Week
---
📚 Deeper Reads
Why We May Not See More Latin American Tech Companies Go Public this Year
Integrated financing opportunities for non-financial segments (POR)
Contrarian danger in Latin America
Latin American startups survive the storm and show that the appetite for innovation is still present (ES)
What are the trends in digital payments for 2023? EBANX and PayPal respond (ES)
---
Made in Latam with 💛 by Elena, Daniela, Lorena, and Andrea
👍👎 Did you like this edition of TWIF Latam?  Take a 1-minute anonymous survey here.
Come meet us in person at www.thisweekinfintech.com/events. You can also join our global community on Twitter, LinkedIn, and Instagram.