Latin America
TWIF Latam 19 Feb - Nu posted another record quarter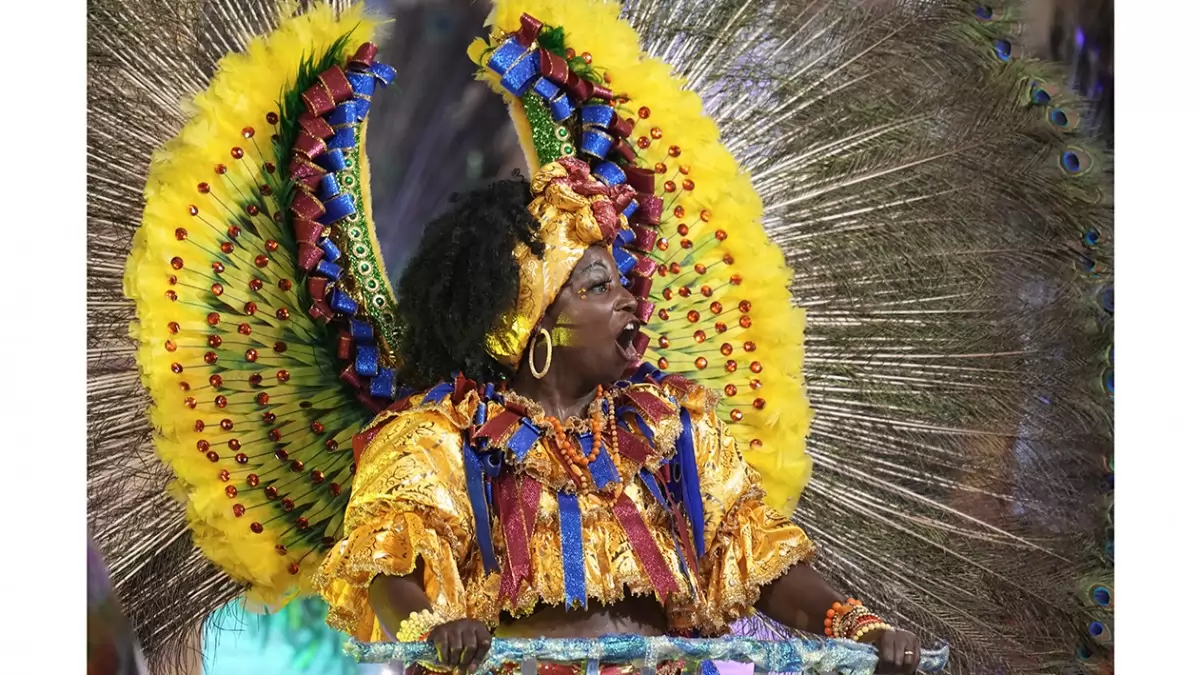 $23.1 million in fintech funding (equity and debt)
---
Hola amig@s fintech,
It's time to samba! Carnaval has returned to Brazil after a two-year hiatus, attracting over five million people to Rio de Janeiro alone  🇧🇷 Over the next five days, nearly 46 million revelers are expected to participate in the festival, generating estimated revenues of $1.55 billion. So, get your dancing shoes on and join this vibrant and colorful celebration!
Please find below this week's front page of Latam fintech news. If you're reading this on the web, we'd appreciate your support by sharing and subscribing.  
💛 Until next weekend. Até a próxima!  - Andrea
📬
Feedback? Reach out to us anytime! This week we're Andrea on stat, read, funding, venture funds, exits, and editing. Daniela on product launches, deeper reads, and other news, and Lorena on policy.
---
Sponsored Content
Want to sponsor a newsletter? See our sponsorship information here.  Want to sponsor an event with the TWIF Latam community?  Check out the FAQ here and send us your info via this form.
---
📊 Stat of the Week
Nonperforming loans (90+ days) by income band - Nu Brazil. Nu outperformed the industry on a like-for-like basis in its credit card portfolio, particularly in lower-income segments.
Check out the complete earnings report for 4Q22: a master class at achieving growth + profitability! If you are in the TLDR mood, check out this post by Felipe from Latitud, which highlights the most relevant aspects. If you are a Nu fan 🙋🏻‍♀️, here is the earnings call transcript.
💬 📖 Quote and Read of the Week
"Do not let the volatility of the past three years obscure the greater arc of the fintech story: we are in the early innings of transforming our financial world, the market opportunity is massive, and our conviction in the value creation in this space has never been stronger."
This week I delved into the Fintech Formula report published by Bain Capital. It provides valuable insights into building fintech companies with durable valuations. I found the research on last year's fluctuation in market capitalization among companies particularly intriguing:
The faster a company was growing → the larger the drop in market cap.
The higher the EBITDA margin → More resilient value.
---
💸 Funding
There were 7 deals in the fintech space across Latam since the last post, with a total investment of $23.1 million.
💸Equity
🇨🇴 IncluirTec, the agro-business credit originator, raised a $420,000 seed round from the Investing for Peace Fund, a partnership between the United States Agency for International Development (USAID) and the nonprofit social venture capital fund Acumen.
🇺🇸 QUASH.ai, the Miami-based risk-assessment SaaS (Software-as-a-Service), raised a $3.6 million seed round from H20, G2 Fintech Fund, Q Capital, and angel investors. The company uses alternative and predictive data to help financial institutions increase credit acceptance.
🌐 Comun, the neo-bank for Latino immigrants, raised a $4.5 million seed round from Costanoa Ventures, and FJ Labs, among others, including angel investors. The company has an innovative KYC solution that doesn't require an SSN (Social Security Number) and offers checking accounts, physical and virtual Visa debit cards, direct deposits for payroll, and ATM access.
🇨🇴 Vaas, the debt structuring as-a-Service platform, raised a $5 million seed round led by a16z, Nazca, and Maya Capital, with participation from Marathon Ventures, and angel investors. The company streamlines the debt facilities' backend for cross-border capital markets workflows, optimizing capital efficiency for borrowers and lenders alike.
🇲🇽 Vexi, the American Express-powered credit card, raised an $8 million Series A led by Magma Partners, with participation from Redwood Ventures and Rebalance Capital, along with previous investors.
🇲🇽 MIDAS, the robo-advisor for the US stock market, raised an undisclosed amount from G2 Fintech Fund. The company offers an automated investment platform that helps individuals invest in stocks and ETFs, including a portfolio management algorithm.
💵 Debt
🇦🇷 Moni, the digital wallet and B2C lender, raised a $1.6 million round through its seventh series of publicly offered financial trusts. The company offers loans, cash advances, QR code payments, a wallet with an international Mastercard, service payments, and top-ups for SUBE (the smart card for public transportation) and mobile phones.
---
☯️ Exits
🤝 M&A - Fintech
🇧🇷 Celcoin, the Banking-as-a-Service, acquired Finansytech, the open finance platform. The transaction includes a primary investment of $2.9 million at a pre-money valuation of $16.4 million and future payments based on the financial results over the next two years.
---
🚀 Product Launches & Partnerships
💻 Fintech
🇨🇴 Nauta, the real estate fractionalization platform, launched in Colombia. The company allows users to invest in properties with small amounts and monthly returns.
🇨🇴 Littio, the digital dollar account, launched a credit card with Mastercard, powered by Pomelo.
🇪🇨 PeiGo, the Ecuador-based digital wallet, launched the country's first virtual card in partnership with Visa and Minsait Payments, the payment processing company. The card will be issued by Banco Guayaquil.
🇲🇽 Yo cripto, the credit card for young people, was launched in Mexico. The card offers rewards of up to 3% of purchases in Bitcoin, with a credit pool of up to $25 million for this year. The company disclosed having a 35,000 applicants waiting list.
🇲🇽 Ualá, the Argentinian neo bank, and Banco ABC launched a credit card in Mexico. The card will allow users to build a credit history recognized by the country's credit bureau. Ualá is pending approval to finalize the purchase of ABC.
🇦🇷 Ualá and Boldi, Banco Supervielle's mPOS (mobile point-of-sale), announced a partnership to refer Boldi's clients to Ualá's business unit for merchants, Ualá Bis.
🏦 Financial Services & Banking
🇨🇴 BBVA and Openpay, BBVA's corporate pay tech solution, launched an mPOS in Colombia.
🇧🇷 Wise, the UK-based digital platform for international money transfers, announced its expansion to Brazil. The company also announced the opening of new offices in Dubai, Tokyo, and Miami.
---
📰 Other News
🇲🇽 Nestlé Mexico and Endeavor launched B2B Xponencial, an open innovation accelerator to enable dialogue and collaboration between corporations and start-ups. The program will offer expert advice, a community of entrepreneurs, an acceleration program, and funds for selected startups with solutions in fintech, last-mile delivery, DE&I (diversity, equity, and inclusion), and e-B2B.
🇵🇪 Prometeo, the open banking platform, connected 80% of Peru's banks to its platform in 2022.
🇲🇽 Credit Suisse will be closing its brokerage operations and getting rid of its derivatives portfolio in Mexico to focus on its wealth management business. The firm will also reduce staff in research and investment banking and will offer its clients the same services through its strategic alliance with Actinver.
🇲🇽 FEMSA, the Mexican beverage and retail company, sold its 5.24% stake in Dutch brewer Heineken for $3.8 billion. The sale has raised questions about the future of beer distribution in Mexico, as FEMSA had a longstanding agreement with Heineken to distribute its beer brands in the country.
🌐 Amid increasing regulatory scrutiny of the cryptocurrency industry, PayPal announced the suspension of the development of its stablecoin project.

---
📜 Policy
🇲🇽 The Mexican Ministry of Finance (Secretaría de Hacienda y Credito Publico, SHCP) has authorized the incorporation of Banco Bineo, the digital bank launched by Grupo Financiero Banorte, as a financial institution within the group. Banorte had originally said Bineo would launch in 1Q23 but now expects it to begin operating in H2 2023. Other Mexican banks with plans to launch digital banking services include Santander, Afirme, and Invex.
🇧🇷 The Real Digital (central bank digital currency, CBDC), that will be issued by the Brazilian Central Bank, will pilot in H1 2023. This virtual presentation of the official currency aims to increase digitization, and it advances Brazilian financial innovation, together with PIX and open finance implementation.
🇲🇽 Bitso, the crypto exchange, introduced an 8-step plan for establishing regulatory guidelines in the crypto industry in Mexico. The decalogue includes points such as protecting customer interests above all, safe custody of funds, true financial inclusivity, and effective anti-money laundering rules.
---
📚 Deeper Reads
Seven out of ten new unicorns in Latam are fintech companies (ES)
The alchemy of fintech valuations
One-on-One with Wagestream CTO Portman Wills podcast
---
Made in Latam with 💛 by Daniela, Lorena, and Andrea
👍👎 Did you like this edition of TWIF Latam?  Take a 1-minute anonymous survey here.
Come meet us in person at www.thisweekinfintech.com/events. You can also join our global community on Twitter, LinkedIn, and Instagram.