Latin America
TWIF Latam 12 Feb - PicPay acquires BX Blue, Ripio & Visa launches debit card in 🇦🇷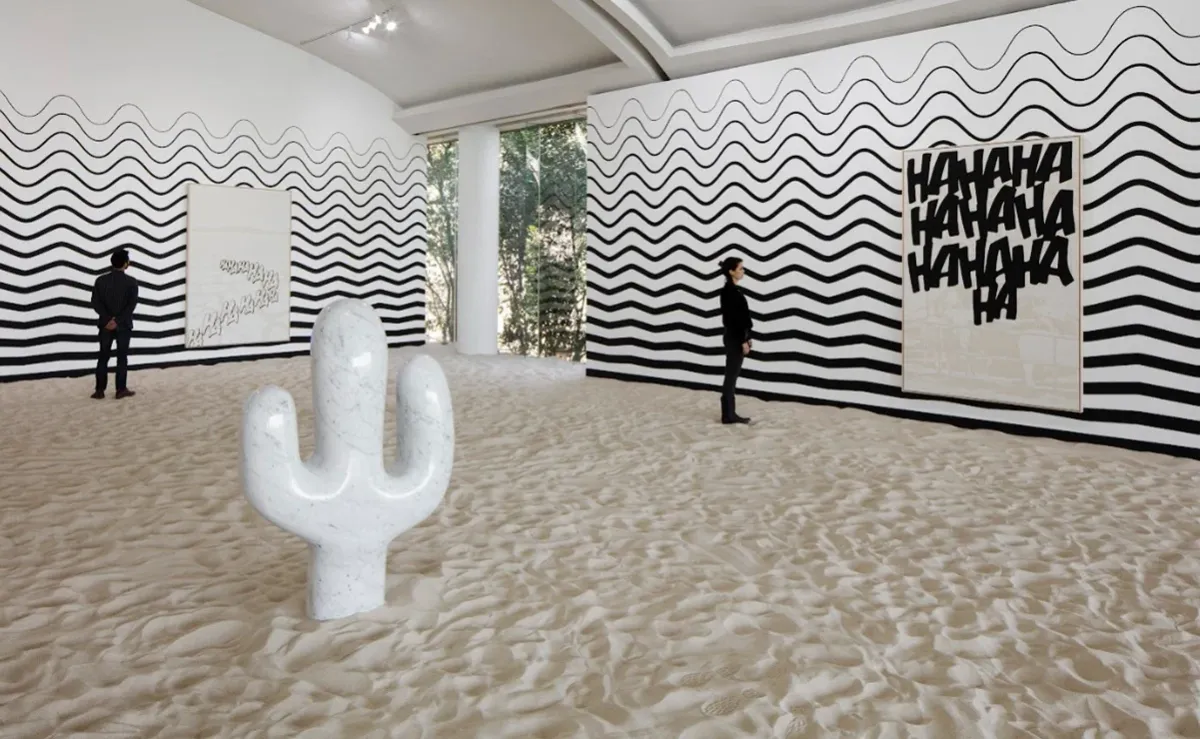 No (disclosed) new fintech funding! 😯
---
Hola amig@s fintech,
For those in Mexico City, get ready for a blast of creativity and innovation because it's art week! We are taking inspiration from the bold colors, innovative designs, and imaginative expressions that make the art world so exciting. And the world of fintech is no exception, so let's dive into it!
Please find below this week's front page of Latam fintech news. If you're reading this on the web, we'd appreciate your support by sharing and subscribing.  
💛 Until next weekend. Até a próxima! - Daniela
📬
Feedback? Reach out to us anytime! This week we're Andrea on funding and exits. Elena on read, product launches, deeper reads, and spotlight, Daniela on stat, quote, other news, and editing, and Lorena on policy.
---
Sponsored Content
Want to sponsor a newsletter? See our sponsorship information here.  Want to sponsor an event with the TWIF Latam community?  Check out the FAQ here and send us your info via this form.
---
📊 Stat of the Week

📖 Read of the Week
ALLVP provides in-depth insight into the developments and opportunities in the Latam region in their recent 3 ⅓ trends in Latam's startup ecosystem.
🦉 Tweet of the Week
---
💸 Funding
💸 Equity
🇦🇷 AirTM, the digital wallet, raised funds from Circle Ventures. The company disclosed having over 3 million registered users and allows simultaneous transactions in 190 countries. Details of the transaction were not disclosed.
---
💰 Venture funds
🇧🇷 IDB Lab, the Inter-American Development Bank's innovation lab, announced its investment in Monashees X, the Brazilian venture capital fund.
🗓️
You're invited!
Diversity VC
is officially launching its Latam chapter with a webinar this
Thursday, Feb 16th at 8:30 am ET
. A stellar lineup of investors from across the region will be discussing diversity as a value add to both startups and funds and sharing their tips for how to take action towards creating a more diverse and inclusive ecosystem.
RSVP here!
---
☯️ Exits
🤝 M&A - Fintech
🇧🇷 Pravaler, the student lending platform, acquired Workalove, the edtech platform for career guidance and development. Details of the transaction were not disclosed.
🇧🇷 PicPay, the digital wallet with over 30 million users, acquired BX Blue, the Brazilian payroll and pension advance marketplace. With 1 million registered users, BX Blue disclosed having transacted over $450 million since its launch and has partnerships with Bradesco, BB, and Daycoval. Details of the transaction were not disclosed.
🏦 M&A - Bank and FinServ
🇧🇷 XP Asset, the asset management part of XP Inc. (NASDAQ: XP), acquired a minority stake in One7, the Brazilian SMB lending platform, for $20 million. Additional details were not disclosed.
🇧🇷 Juros Baixos, the credit and financing advisor, acquired Segnos, an insurance brokerage firm, through a stock swap.
---
🚀 Product Launches & Partnerships
💻 Fintech
🇨🇴 Bitsports, the sports fan engagement app, launched a credit card for the Real Cartagena FC fans with Mastercard. In addition to custom credit cards, the company offers digital IDs and blockchain-based ticketing software to enhance in-stadium experiences for sports organizations and venues.
🇵🇪 Wolet, the credit product platform for SMBs, announced starting operations in Colombia in partnership with Tpaga and Moviired. The company provides a financing solution that seamlessly integrates with payment systems such as point-of-sale (POS), e-commerce platforms, marketplaces, and commercial chains.
🇵🇪 Rextie, the Peruvian B2B foreign exchange platform, announced its expansion to Canada.
🇨🇴 Buda.com, the DeFi platform, announced the launch of an over-the-counter (OTC) service for buying and selling cryptocurrencies in transactions above $50,000.
🇵🇪 Máximo, the neo-bank focused on education and gamification, announced a partnership with Binance Link to expand their offerings by becoming a crypto asset wallet.
🏦 Financial Services & Banking
🇦🇷 Visa and Ripio, the bitcoin and digital payments company, announced a partnership to launch the Ripio Card in Argentina to enable users to pay using cryptocurrencies, or pesos, in physical and online stores.
🇵🇪 Grupo Independiente, the fund management company, announced Flip, a wealth tech platform with the aim of providing accessible and convenient investment options for Peruvians.
🇦🇷 Banco Supervielle, through its payment solution Boldi and Ualá, announced a partnership to transfer Boldi's client portfolio to Ualá Bis, which will allow companies that use Boldi in Argentina to join Ualá's commercial division.
---
📰 Other News
🇲🇽 Bitso, the Mexican cryptocurrency exchange platform, launched Crypto Back, a new feature that returns up to 25% in Bitcoin for each purchase made using a QR code. The new feature aims to incentivize users to use cryptocurrency for everyday purchases and drive adoption in the region.
🇨🇱 Rappi announced the launch of its new B2B division called RappiCargo in Chile. Rappi is expanding its reach into the business market and positioning itself as a versatile player in the logistics and delivery space.
🇺🇸 Evertec Group (NYSE: EVTC), the Puerto Rican transaction processing company, received two credit lines totaling $615 million from Truist Bank and Truist Securities. The funds will refinance previous credit and pay for commissions and other related expenses. The credit line was split into a $415 million term loan and a $200 million renewable credit line.
🇵🇪 InRetail, the multi-format retailer subsidiary of Intercorp, acquired Jokr Peru, the subsidiary of the Berlin-based grocery delivery service. The acquisition will integrate Jokr's delivery capabilities into InRetail's platform. Jokr has announced shutting down operations in Mexico, Colombia, Chile, and the US.
🌎 Descubre.vc and 500 Latam launched an early-stage startup salary study. The study has input from 199 participating startup decision-makers.
Open call: Fourth edition of MAYA's Matching Program; Platzi Startups 2023 Accelerator Program
---
📜 Policy

🇧🇷The Special Crypto Unit of the Public Ministry of the Federal District and Territories from Brazil, issued a warning regarding brokerages, recommending citizens be aware of any scams or financial pyramids in the crypto world.
🇧🇷QI tech, the Banking-as-a-Service (BaaS) platform, is the first company to receive authorization from the Central Bank of Brazil to operate as a direct credit society, becoming the first authorized bond and securities distributor.
🇲🇽The Mexican Fintech Association commented on a recent Mexican Central Bank Fintech Law sandbox report, which revealed that of the 7 total submitted applications since 2019, 3 were rejected and 4 withdrawn.
---
📚 Deeper Reads
Private credit is targeting the void left by banks in Latam
How to implement embedded finance in your business? (POR)
Fintech law in Latam: what are the countries of the region up to? (ES)
Open Banking and embedded finance in Colombia (ES)
4 priorities for increased customer centricity in banking
---
Q. Three words to describe yourself? A. Creative, proactive, dreamer
Q. What are you most excited about in fintech entrepreneurship in Latam right now? A. Web3 and impact intersection
Q. What do you consider to be the main challenge for fintech entrepreneurs? A. Depending on the stage: credibility on innovative ideas, metrics to access institutional funding
Q. What advice do you give to women entrepreneurs looking to scale? !. Don't give up. If you are tired, learn how to rest, not quit.
---
Made in Latam with 💛 by Elena, Daniela, Lorena, and Andrea

👍👎 Did you like this edition of TWIF Latam?  Take a 1-minute anonymous survey here.
Come meet us in person at www.thisweekinfintech.com/events. You can also join our global community on Twitter, LinkedIn, and Instagram and Slack! ⤵️