Policy
This Week in Policy (12/20)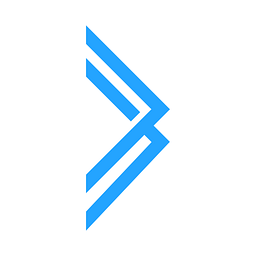 Hi All,
CFPB sends inquiries to BNPL companies: Mirroring an October order sent to tech companies offering payments services, the Consumer Financial Protection Bureau opened an inquiry into Buy Now, Pay Later providers Klarna, Affirm, Afterpay, Zip. The list of twenty questions requests detail about pricing and fee structures, data use, loan performance, disclosures and consumer protections, and user demographics. While the CFPB hasn't outlined any discrete actions to come, these requests signal that the agency is considering the adequacy of its regulatory toolkit and exploring options.
Regulator infighting continues over Bank Mergers: Last week the OCC and CFPB released a Request for Information on Bank Mergers without the blessing of Trump-appointed FDIC Chair Jelena McWilliams. Drama has ensued. McWilliams called the actions a "hostile takeover" in WSJ; Law Professor Adam Levitin called for the President to fire the FDIC Chair to avoid partisan disruption. Now the Department of Justice has jumped in, reinforcing its Democratic agency counterparts. For now it looks like the RFI will move forward, but the aftereffects could take weeks to play out.
CFPB clarifies P2Ps responsible for handling unauthorized transfers: The Electronic Funds Transfers Act (EFTA) - known as "Reg E" under CFPB supervision - governs consumer protections in digital money movement. Its primary provision relates to unauthorized transfers and providers' obligations to make consumers whole in case of fraud. In its latest update to Frequently Asked Questions, the CFPB clarified that P2P providers are covered under Reg E, since they meet the qualifications of providing a customer account and an access device. This has been widely acknowledged for years, but P2P providers no longer have plausible deniability that they might be out of scope. Banks are probably happy to know their fintech counterparts are captured under this same standard.
OCC outlines climate risk for financial institutions: US Regulators have examined the potential impact of climate change on our financial system, but the OCC took the first step in the direction of formal supervision with a set of draft principles released last week. The principles aim at banks over $100B in assets, and mirror risk management frameworks targeting credit, liquidity, operational, and nonfinancial risk. The OCC is accepting public feedback on its list of questions through February.
Bank of International Settlements targets DeFi, cross-border payments: The global consortium of regulators published a paper calling DeFi a "decentralized illusion," as the chief of their innovation hub called for a global regulatory framework in 2022. The payments arm of the group stood up a cross-border payments task force, stating that an "ambitious, multi-year" G20-driven program is underway to improve transparency and interoperability.
Sen. Toomey publishes crypto regulation principles: Just before the Senate Banking Committee's hearing on stablecoins, Sen. Pat Toomey (R-PA) released a list of principles outlining his desired framework for stablecoin regulation. In contrast to the President's Working Group, which called for stablecoins to be regulated under deposit insurance and only served by regulated depository institutions, Toomey proposed a flexible model in which providers choose their own regulatory framework, including a state-by-state basis as a money transmitter. Despite partisan disagreement on the issue, it's always promising to see concrete principles as a starting point.