Hello TWIF UK & Europe friends,
Please find another week of fintech news, financings and exits below.
---
Sponsored Content 
In a new survey of 1000 IT, DevOps, and Security professionals, 83% of respondents said they can't guarantee that ex-employees can no longer access their infrastructure. With the cost of a data breach coming in at an average of $6 million for financial services companies, that level of insecurity poses a big risk. Teleport helps teams like Square, Carta, and Goldman Sachs secure their infrastructure, meet compliance standards, and consolidate access into a single platform.
Read more at goteleport.com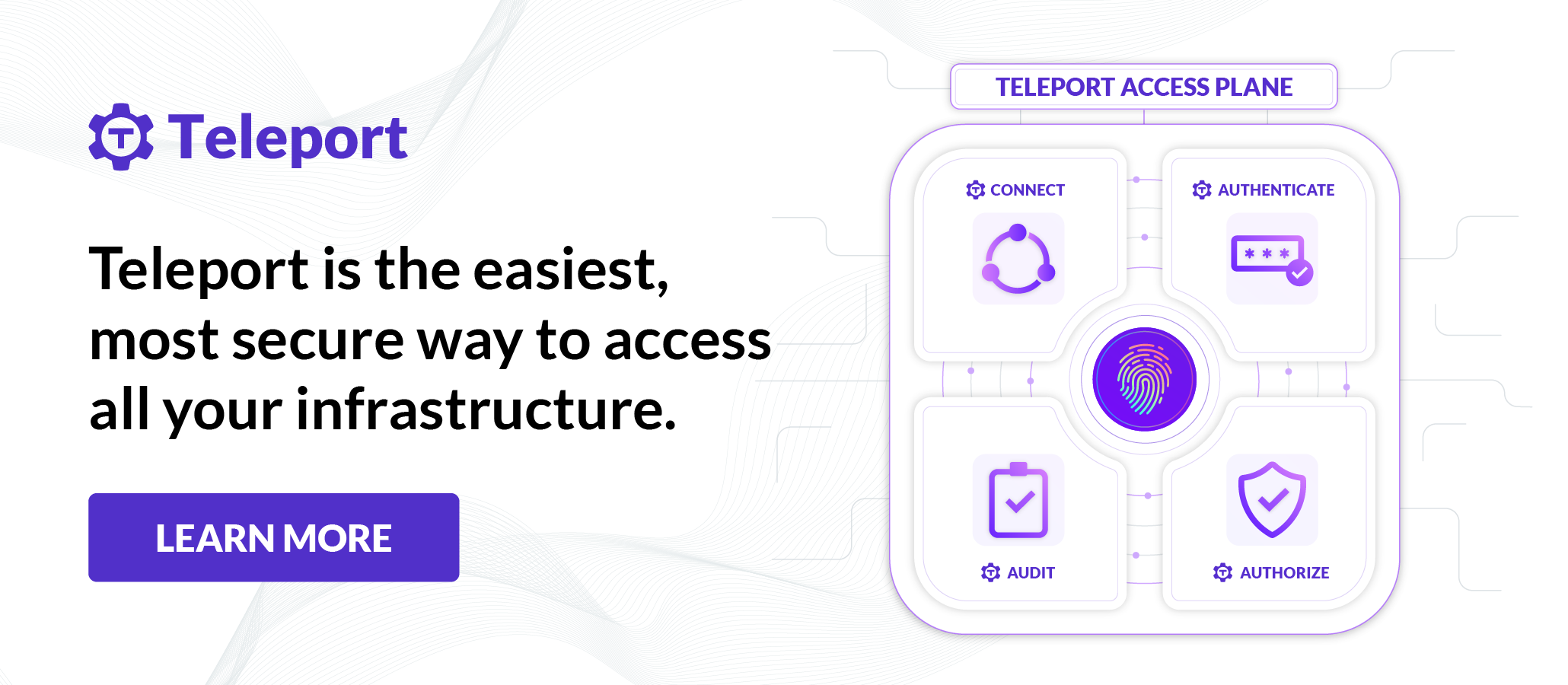 ---
Tweets of the week 🦉🏆
---
💼 Open Role Spotlight
Come find your place on the team at the most inspiring fintech startups! Browse open roles on This Week in Fintech's job board.
---
Funding 💸
There were 19 deals in the fintech space across the UK and Europe since the last post, with a total investment of $101m. Some highlights are below.
🇪🇺 Commerzbank has raised €300m for it's third fintech fund
🇬🇧 Family financial planning app Nosso raised a $2.8m seed round co-led by Octopus Ventures and Anthemis Group.
🇬🇧 Life insurance startup DeadHappy raised £11.5m from Octopus Ventures, Verso Capital and others.
🇬🇧 PayHawk extended its Series B by $100m led by Lightspeed Ventures.
🇬🇧 KYB solution Detected raised $3.25m from Love Ventures, EmergeVest and others.
🇬🇧 Capital raising fintech Delio raised a $8.3m round led by Octopus Ventures.
🇬🇧 Social trading NFT platform Nested Finance raised $7.5m led by Alan Howard.
🌍 Blockchain intelligence startup TRM Labs has raised an undisclosed amount from JP Morgan.
Challenger Banking 🚀
🇪🇺 Freetrade has launched in Sweden and is also asking users to agree to let their securities be lent out so the neobroker can earn revenue of between £10m - £40m.
🇪🇺 N26 will be ready for an IPO at the end of 2022.
🇬🇧 CreditLadder is partnering with TransUnion to give renters a boost to their credit rating by reporting rent payments.
🇬🇧 Zopa is sponsoring 50 work visas for Ukrainian nationals after changes to visa concessions were made by the government.
🇬🇧 Revolut and Wise have waived transfer fees to Ukrainian bank accounts. Bunq CEO Ali Nikam has created a foundation to help people escape Ukraine and Russia.
🇬🇧 Flux has reached the 1 million customer milestone, with 700,000 receipts digitised every month.
Digital Assets ₿
🌍  Coinbase has partnered with hardware security device Ledger to provide additional security for digital assets.
🌍  Ukraine's official twitter account has issued a call for cryptocurrency donations, with the country raising more than $20m through crypto.
🌍 The SEC is seeking to expand its crypto oversight to DeFi with an expansion of the definition of an "exchange" to include "communication protocol systems" as reported by Protocol.
🌍 Crypto wallets are coming under pressure to enforce sanctions against Russian wallets and are moving to restrict access in certain areas.
Traditional Banking 🏦
🇬🇧 TSB is partnering with another fintech, this time probate provider Farewill, to offer a simple will writing service to their customers.
🇬🇧 NatWest data has shown that women-led business growth overtook male-led business growth last year.
🇬🇧 Nationwide customers were hit again with outages to Faster Payments system.
🇬🇧 Barclays has added Apple Pay support for its virtual Visa cards for businesses, which will enable employees to have their virtual card added to Apple Pay and spend immediately.
Fintech Infrastructure 🚧
🇪🇺 Irish postal service An Post has partnered with Tink to help its customers improve their financial wellbeing.
🇬🇧 Thought Machine has been selected by HD Bank out of Vietnam for its core banking upgrade.
Payments 💰
🇪🇺 Deutsche Bank and nine others are pursuing plans for an cutdown version of the proposed European Payments Initiative.
🇪🇺 Klarna reported large losses for 2021 due to market expansion but GMV increased to $80bn and income +38%.
🇬🇧 Another BNPL solution has entered the fray, with PollenPay launching on iOS.
🇬🇧 Vyne and Gr4vy have partnered to provide the latter's merchants with the formers A2A processing solutions.
🇬🇧 Pay.UK has unveiled a tool to fight APP fraud using a data model to allow banks to identify fraudulent transactions.
🌍 Russia has been cut off from the SWIFT financial messaging system, with the EU banning seven Russian banks.  Checkout the above thread for more context of what this means. Visa and Mastercard have also blocked some Russian banks from their networks.
🌍 Australian BNPL fintech Zip is acquiring US competitor Zezzle for ~$356m
Regulatory Corner 🔎
🇬🇧 The Kalifa Review of the Fintech space was one year ago and Fintech Founders has lamented the government's lack of action on the reports recommendations.
🇬🇧 The UK is set to enforce SCA from 14th March, with merchants being warned of increased transaction declines by issuers for transactions that have not been through 3DS.
🇬🇧 Crypto firms in the UK face a tense month as the deadline for FCA authorisation looms but the registration process appears to be in chaos with some firms criticising the FCA for its approach. The FCA is also actively investigating 50 crypto firms.
🌍 The Fed is asking for public feedback on its plan to introduce a tiered system to evaluate requests from fintechs
---
Sponsored Content 
Join TrueLayer, Bloom Money, and guests to celebrate women in fintech this International Women's Day. The theme is past, present, future.
We'll kick off with a panel discussion where you'll hear from incredible leaders across the fintech industry, followed by food, drinks and networking. Women and allies, come through!

---
Longer reads 📜
---
Your feedback is a gift, please give below 🙏
See you next week!