Hello TWIF UK & Europe friends,
I'm looking forward to seeing those who are coming to the next London happy hour on Thursday. Big thank you to our host and sponsor TrueLayer! Tickets unfortunately have sold out but sign up here to stay informed about future events.
If you are in Europe, there is a happy hour in Berlin on 23/11, sponsored by Plaid. Sign up here.
---
Sponsored Content 
Are today's cryptoassets the future of money? Or do blockchain-based financial technologies hold more as yet untapped potential? What does it take to be successful in the compliance world in today's dynamic, ever-changing financial services environment?
Crypto and fintech firms know answering these questions correctly is key to securing their reputations - the most valuable asset of all.
Join Ed Luo, Head of Compliance Systems at NEST Financial Group for an in-depth discussion on the big questions facing the crypto industry on the Illicit Activity podcast, brought to you by ComplyAdvantage.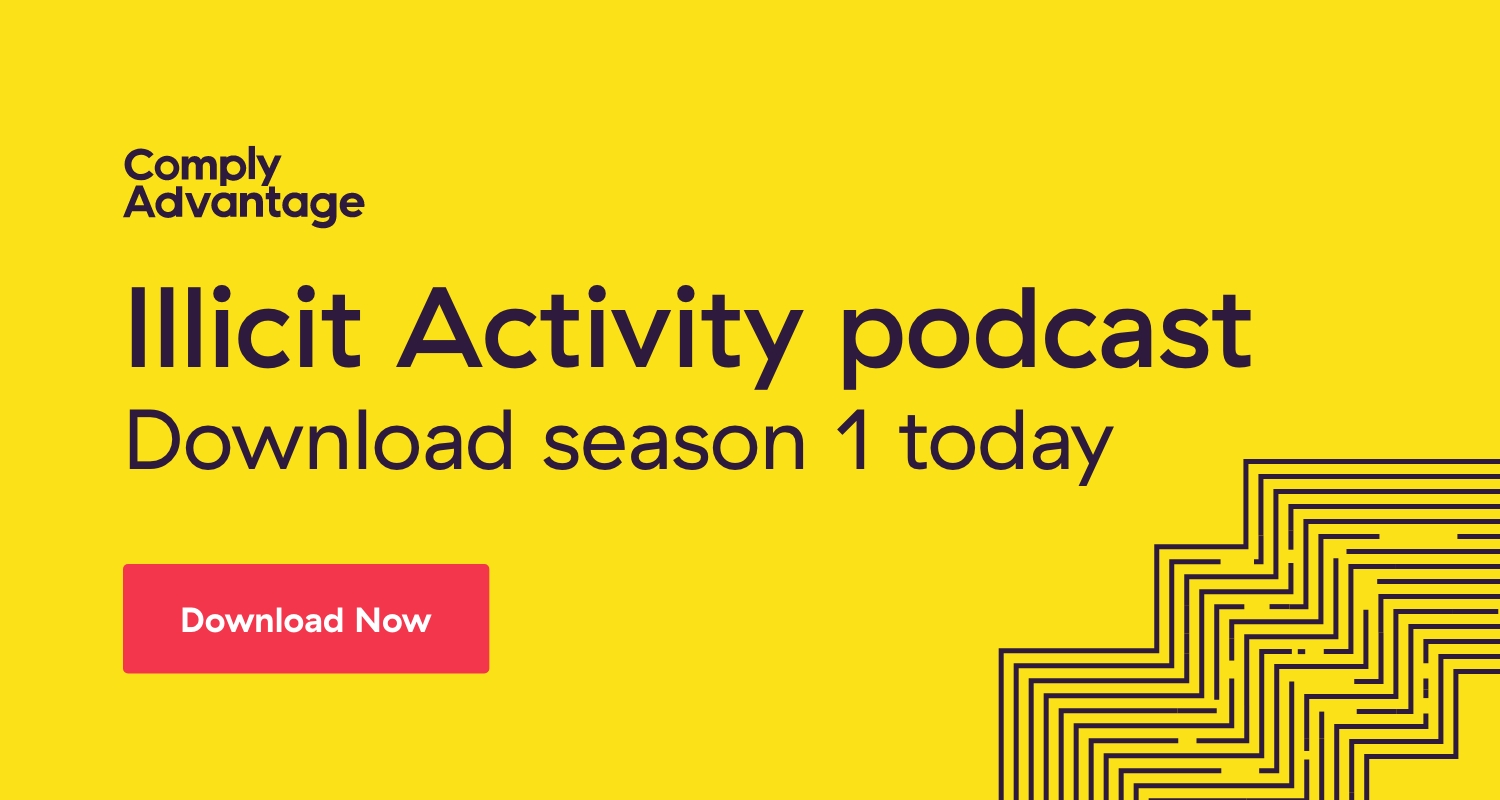 ---
Tweet of the week 🦉🏆
---
Funding 💸
There were 12 deals in the fintech space across the UK and Europe since the last post, with a total investment of $185m. Some highlights are below.
🇪🇺 Financial Index platform Bita raised a €6m Series A from ETFS Capital.
🇪🇺 Tot raised a €2m seed round from Banca Sella.
🇬🇧 BNPL fintech Zilch raised a $110m Series C at a $2bn valuation from existing investor Gauss Ventures and new investor Ventura Capital.
🇬🇧 Crypto app Ziglu raised over £7m from crowdfunding platform Seedrs.
🌍 Chipper Cash raised a $250m Series C at a $2bn valuation in a round led by FTX and SVB Capital.
🌍 Bank technology platform Jumo raised $120m from Fidelity, Visa and Kingsway Capital.
🌍 US investing API Atomic raised a $25m Series A led by Anthemis and QED.
Challenger Banking 🚀
🇪🇺 Neobroker Trade Republic announced commission income of €26.8m for the year ending September 2020 (+3,600% yoy). Estimates on revenue per customer are €100 and turnover currently between €75m-100m.
🇪🇺 3 Fintech veterans from Finleap, Bafin and Figo are launching Brygge, a neobank for people over 55.
🇪🇺 Neobank Bunq has celebrated planting 5m trees in Kenya and Madagascar as part of its Easy Green account scheme.
🇬🇧 Starling Bank is to offset its carbon emissions starting this year which is estimated to cost around $40,000. They also added support for its multi-currency accounts into Xero in real time.
🇬🇧 Neobank Atom is partnering with lender Landbay in a £500m funding deal to utilise its deposit base in the latter's buy-to-let mortgages.
🇬🇧 Affluent-focused neobank Monument is set to launch after its regulator restrictions were lifted by FCA.
🌍 Neobroker Robinhood revealed a data security breach of 5 million customer emails.
Digital Assets ₿
🇪🇺 Banque de France has reported on positive tests with a wholesale CBDC but also surfaced questions about the impact of financial intermediaries and the transmission of monetary policy.
🇪🇺 The ECB hired Evelien Witlox from ING to spearhead its digital euro program
🇬🇧 Treasury minister John Glen has outlined a path to the creation of Britcoin in the latter half of the decade as the BoE and Treasury launch a formal consultation on a UK CBDC.
🌍 Coinbase is testing a subscription product called Coinbase One, which includes zero-fee trading and priority customer support.
🌍 BIS reported on the positive impacts of blockchain technology being used in green bond issuing and tracking projects environmental impact through Project Genesis.
🌍 The ENS service released an airdrop to early users as it pivots to become a DAO.
Traditional Banking 🏦
🇬🇧 Asset manager Abrdn is in talks to buy investing platform Interactive Investor.
🌍 BNY Mellon has launched an ISO 20022 Hub to help other institutions transition to the new payment messaging standard.
Fintech Infrastructure 🚧
🇬🇧 Standard Chartered is to use Starling Bank's BaaS platform to create a green savings platform called Shoal.
🇬🇧 Truelayer has signed new neobroker Lightyear as a customer for its payments product, to be use to fund accounts at the investment platform.
🇬🇧 ClearBank has been selected by SME fintech Recognise Bank for access to the UK payments system.
🇬🇧 Mode Global has partnered with PayEscape to allow employees get some of their pay in bitcoin.
Payments 💰
🇪🇺 Klarna has finally launched in Ireland and also launched "Money Talks", a card game to encourage people to talk about money.
🇬🇧 Visa launched Visa Eco Benefits, powered by climate fintech ecolytiq, to issuers in Europe to help cardholders calculate their carbon footprint as well as offset it.
🌍 Facebook has renamed its fintech unit Novi, as part of its broader rebrand.
🌍 Paradigm co-founder Matt Huang has joined Stripe's board in a nod to its future crypto business.
🌍 Visa is partnering with automaker Daimler to provide drivers to pay using a in-car fingerprint sensor for two-factor authentication.
🌍 Amazon has added Venmo has a payment option.
🙌🏻 TWIF Take - More on this in the long reads section from Tom Noyes but should significantly lower payment costs for Amazon.
🌍 Mastercard has signed American Airlines, CSI, Fiserv and Tsys to its new BNPL product.
🌍 Affirm expanded its partnership with Amazon to allow any US purchase of greater than $50 to be split into monthly payments.
Regulatory Corner 🔎
🇬🇧 Industry body Innovate Finance has criticised the government's lack of response from the Kalifa Review to put together a national strategy for UK fintech.
🙌🏻 TWIF Take - It appears the government has listened as Chancellor Rishi Sunak announced plans for a "once in a generation" reform of UK financial services and set up a consultation
🇬🇧 The FCA is looking to improve its data capabilities through a partnership with Aiimi's Insight Engine.
🇬🇧 The CMA has delayed outlining the future for open banking in the UK after recent governance failings.
🌍 International
Don't forget to subscribe to TWIF US & Global by Nik Milanovic, TWIF India & SEA by Osborne Saldanha and TWIF Latam by Christine Chang.
---
Longer reads 📜
---
Want to be a This Week in Fintech - UK & Europe sponsor? Reach out to me at michael@thisweekinfintech.com or find me on Twitter.
Your feedback is a gift, please give below 🙏
See you next week!