Hello TWIF UK & Europe friends,
We are hosting our next happy hour this Thursday. We have partnered with Codat and Plaid for this one so grab yourself a ticket here!
Please find another week of fintech news, financings and exits below. If you are reading this but haven't already subscribed, you can click below 🙏
Don't forget to also share with colleagues and friends!
---
Sponsored Content 
2022 is set to be a pivotal year in the adoption and regulation of cryptocurrencies. So as regulators, policymakers and the media pay more attention to the financial crime risks associated with crypto, what can compliance teams do to ensure their AML programs are best-in-class? Our new guide addresses this question.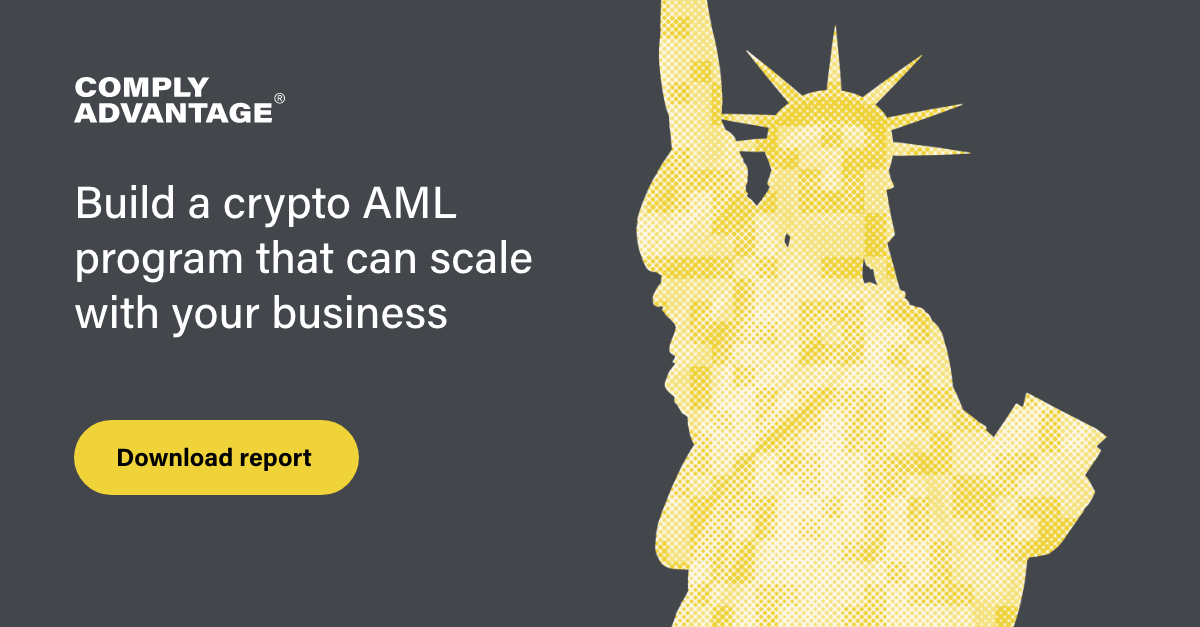 ---
Tweet of the week 🦉🏆
---
Funding 💸
Highlights below of deals since the last post in the fintech space across the UK & Europe.
🇪🇺 Crypto payment startup Fung raised a $2.7m pre-seed round from Kindred Capital and Global Founders Capital.
🇪🇺 Institutional crypto audit provider Cryptio raised a $10m Series A.
🇪🇺 E-commerce focused banking platform Juni raised a $206m Series B, $100m in equity led by Mubadala Capital and $106m in venture debt from TriplePoint Capital.
🇪🇺 Banking software provider Backbase raised €120m at a €2.5bn valuation from Motive Partners.
🇪🇺Crypto invoice and payments startup Request raised a $5.5m seed round from Balderton Capital, XAnge and more.
🇪🇺Embedded lender Defacto raised a €15m Series A from Northzone, Global Founders Capital and others.
🇪🇺Trade finance fintech Factris raised a €10m round from NN Group.
🇬🇧 Bud raised an $80m round from TDR Capital to fund is growth plans.
🇬🇧 LHV UK raised €35m in funding for its UK operation that is awaiting PRA approval.
🇬🇧 Felix Capital have raised $600m for a new fund.
🇬🇧 Financial infrastructure startup Codat raised a $100m round led by JPMorgan at $825m valuation, double that from its July round.
🇬🇧Web3 enabler Fiat Republic raised a $2.5m seed extension from Connect Ventures, Credo Ventures and Softbank.
🇬🇧Property investment platform Fruitful Homes raised a $25m Series A from Founders Fund, Lux Capital 8VC and angels including Elad Gil.
🌍 Crypto powered robo advisor Delphia raised a $60m Series A led by Multicoin Capital and also included Ribbit Capital, FTX Ventures and more.
Challenger Banking 🚀
🇪🇺 N26 has streamlined its account top up process to provide card and digital wallet options for customers in addition to SEPA, with the help of Stripe.
🇪🇺 German neobank Nuri joined the list of companies making layoffs with 45 employees being laid off.
🇬🇧 Revolut has partnered with Tink to use its PIS technology to improve the account funding process.
🇬🇧 Neobank Allica is now live on Mambu's cloud based banking platform.
🇬🇧 Starling Bank revealed at Money 20/20 that it was looking to buy a lending platform and was expanding its Dublin presence ahead of an expansion to Europe.
🇬🇧 Zopa is entering the BNPL space and promises "responsible and sustainable BNPL lending".
Digital Assets ₿
🇬🇧 Crypto banking app Ziglu can now offer GBP accounts after partnering with ClearBank.
🇬🇧 Crypto platform Zumo has received government funding to continue its work decarbonising crypto.
🌍 Coinbase is extending its hiring freeze and has reportedly cancelled job offers that had been accepted.
🌍 FTX overtook Coinbase in terms of market share of fiat exchange volumes in May, with 26.66% of the total $335.3bn. Uniswap V3 had nearly 50% of all DEV volume in May as well.
🌍 A bipartisan bill from Senator's Lummis and Gillibrand could mean the CFTC becomes the sole regulator of the crypto spot market, in a slight to the SEC.
🌍 PayPal has enabled crypto withdrawals to non-custodial wallets as well as between other PayPal accounts.
🌍 The NY State Department of Financial Services has set out guidance for segregated, reserve requirements for USD-backed stablecoins issued in the state and have approved redemption policies.
🌍 Mastercard is working with NFT marketplaces, such as Immutable X, Candy Digital, The Sandbox, Nifty Gateway and Moonpay, to make it easier to buy NFTs with cards.
Traditional Banking 🏦
🇪🇺 It appears that the Federal Association of German banks received warnings from Verifone back in 2019 that its H5000 terminal, the most common POS terminal in Germany and that is still suffering outages, no longer met standards and would be at the end of its product lifecycle in 2022.
🇪🇺 More than 12 banks connected to Swish are set to test the pan-Nordic payment platform P27 in the next six months.
🇬🇧 Metro Bank is being sued by a software company over allegations it planned to steal its coin counting technology.
🇬🇧 Nationwide have pledged not to leave any town or city where it currently has a branch without one until 2024, bucking the trend of other major banks.
🇬🇧 Lloyds Bank is offering its invoice financing product through partnerships with Sage and Satago.
Fintech Infrastructure 🚧
🇪🇺 Fraud prevention startup SEON announced a new ML update to enhance its anti-fraud solution.
🇪🇺 Stripe has released a new delegated authentication feature to improve conversation rates in Europe, with Wise its first customer. Stripe customers can allow their customers to authenticate purchases inside a checkout flow rather than kicking out to an issuer app.
🇪🇺 Open banking platform Aiia, owned by Mastercard, released "Pay by link", a way to make payments by email, PDF, SMS etc.
🇬🇧 US based automated cash management startup Trovata is heading to the UK and Europe after a $27m funding round.
🇬🇧 TrueLayer signed trading platforms CMC Markets as a customer to enhance the latter's customer onboarding and payments. TrueLayer also signed Curve for its VRP product.
🇬🇧 Thought Machine launched Vault Payments, a cloud-native cards and payments processing platform.
🇬🇧 Contis is set to increase its headcount by 33% across the UK, Lithuania and India.
🇬🇧The Investing and Saving Alliance (Tisa) is to move to a live pilot of its digital ID program for financial services this summer.
🇬🇧Railsbank has become Railsr.
Payments 💰
🇪🇺 Spanish payment system Bizum has joined the European payment network (EMPSA), a group of 16 national payment solutions that aims to create a Europe wide QR code based platform.
🇬🇧 Payments orchestration platform BR-DGE has partnered with Trust Payments to allow the former's customers access to the latter's "Converged Commerce" offering and its all-in-one payment platform.
🇬🇧 Citizens Advice found 2 in 5 BNPL customers borrowed money to make repayments.
🌍 Apple joined the BNPL craze with the launch of Apple Pay Later, allowing users to split Apple Pay purchases into four instalments over six weeks without interest or late fees, starting in the US only for now.
🌍 Marqeta is partnering with Western Union to allow remittance funds to be paid out to a physical or virtual card.
🌍 Payments standards body announced global EMV chip cards hit 12bn in circulation, with 68% of cards issued having an EMV chip.
Regulatory Corner 🔎
🇬🇧 UK regulators are being given powers to test resilience of cloud providers that are increasingly being used by financial institutions.
🌍 SEC Chair Gensler has suggested the use of auctions to ensure the best prices for stocks, which could mean the PFOF business model would be no more.
---
Sponsored Content 
Changing regulation, evolving fraud and rising customer expectations have made identity verification complicated. Onfido is making it simple. Our Real Identity Platform makes it easy to orchestrate tailored workflows using a suite of checks and signals – so it's easy to stay compliant, detect fraud and deliver great customer journeys. Join our webinar to see it in action.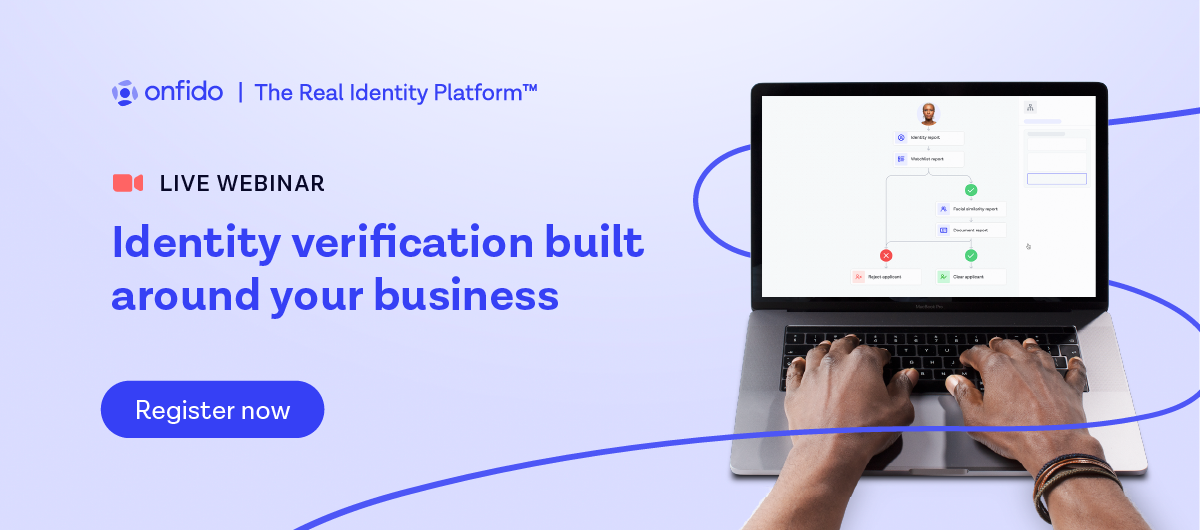 ---
Longer reads 📜
---
Your feedback is a gift, please give below 🙏
See you next week!