Hello TWIF UK & Europe friends,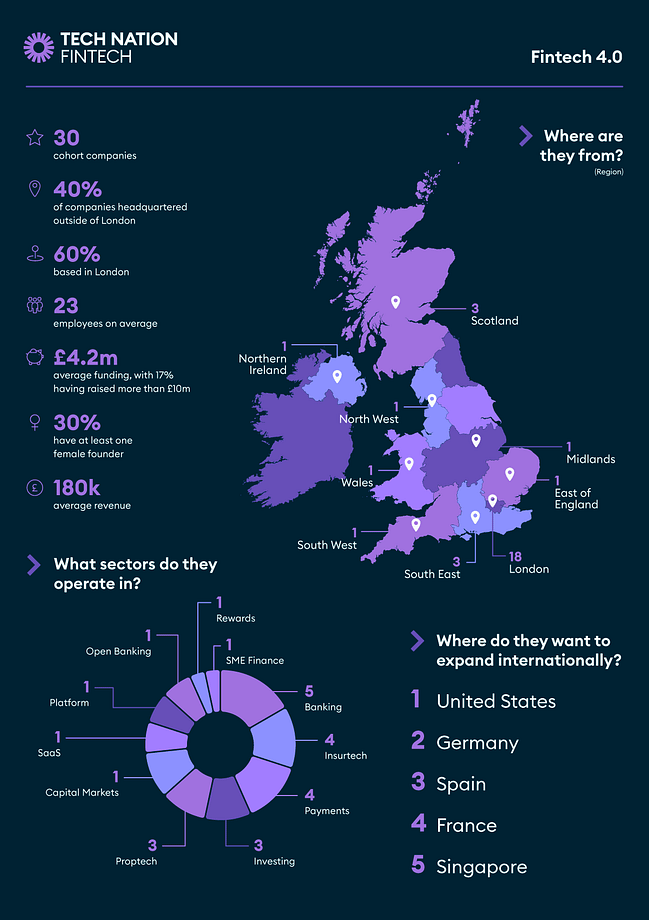 Tech Nation unveiled the next 30 fintech's participating in its Fintech programme from across the UK with 18 calling London home. Participants include Weavr, Griffin, Ziglu, BondAval, BehaviourLab, Ecospend and Nuggets.
---
Editor's Note: If you're an early-stage startup founder raising equity or debt, I may be able to help - reach out to michael@thisweekinfintech.com.
---
Tweet of the week 🦉🏆
---
Funding 💸
There were 15 deals in the fintech space across the UK and Europe since the last post, with a total investment of $326m. Some highlights are below.
🇪🇺 Anyfin raised $52m in funding from Fintech Collective, Accel, EQT Ventures, Augmentum, Northzone and Global Founders Capital.
🇪🇺 Silverflow is rumoured to have raised a $47m round led by Coatue at a €200m valuation.
🇬🇧 Monese raised a $90m Series C from Investec.
🇬🇧 Ramp raised a $30m Series A at a $300m valuation led by Balderton Capital.
🇬🇧 Chip raised £7m through another crowdfunding round via Crowdcube.
🇬🇧 JPMorgan is being tapped to support GoCardless next funding round.
🌍 Commonstock raised a $25m Series A led by Coatue.
🌍 Modern Treasury raised a $85m Series D at a $2bn valuation led by Altimeter and included Benchmark.
Challenger Banking 🚀
🇪🇺 Orange Bank is increasing its commitment to mobile banking with a €250m capital increase and buying out its partner.
🇪🇺 Minna Technologies is committing more resources to the UK and has opened a London hub.
🇬🇧 Monzo has abandoned its plans to get a US banking license in what represents a retreat from the US market for the UK neobank.
🇬🇧 Mortgage overpayment app Sprive officially launched this week after beta testing.
🇬🇧 Fintech VibePay is going up against Klarna over its upcoming "Vibe" rewards launch in a trademark dispute.
🇬🇧 Starling Bank won the Which? Banking Brand of the Year award.
Digital Assets ₿
🇬🇧 BVNK has launched its digital assets platform to help businesses realise the benefits of cryptocurrencies through institutional custody and treasury.
🌍 A bug in a new upgrade for Compound Finance left $80m of COMP tokens being incorrectly allocated as rewards.
🌍 A BIS general manager warned against Facebook's Diem and the concentration risk it poses.
🌍 MoneyGram is partnering with blockchain Stella to support its crypto-to-cash transfers via USDC.
🌍 The FDIC is looking into whether stablecoins are eligible for its insurance protection.
Traditional Banking 🏦
🇪🇺 Bank of Ireland closes a third of their branches, 88 in total, as its shifts more towards digital banking.
🇪🇺 Santander has begun to roll out its sustainable payment cards in Spain.
🇬🇧 Standard Chartered is partnering with FinLync to help finance teams connect to its treasury APIs to make quicker decisions.
🇬🇧 NatWest has acquired RoosterMoney and also pleaded guilty to laundering £365m and faces a £340m fine.
Fintech Infrastructure 🚧
🇬🇧 Virgin Money has signed up as an early user of Microsoft's financial services cloud.
Regulatory Corner 🔎
🇪🇺 The EU is looking to hit Apple with an antitrust suit over its restricting access to its NFC chip which powers Apple Pay.
🇪🇺 The EU's AI credit scoring framework has received recommendations from European banking Federation and European Economic and Social Committee.
🌍 The Monetary Authority of Singapore is launching a platform to let banks share customer information to tackle money laundering.
🌍 International
Don't forget to subscribe to TWIF US & Global by Nik Milanovic and TWIF India & SEA by Osborne Saldanha.
---
Longer reads 📜
---
Want to be a TWIF UK & Europe sponsor? Reach out to me at michael@thisweekinfintech.com or find me on Twitter.
Your feedback is a gift, please give below 🙏
See you next week!