Hola amig@s fintech,
Back from a week in NYC at LendIt.  It was great to get back to the city and hang out with teammates, old acquaintances and meet some new ones.  I can't count the number of times I heard the word downturn though.  So as we navigate the months ahead, breathe and consider that just as every company will be a fintech company, according to Ariana Huffington, every business is now a healthcare business too.  Be well, my friends. 🧘🏽‍♀️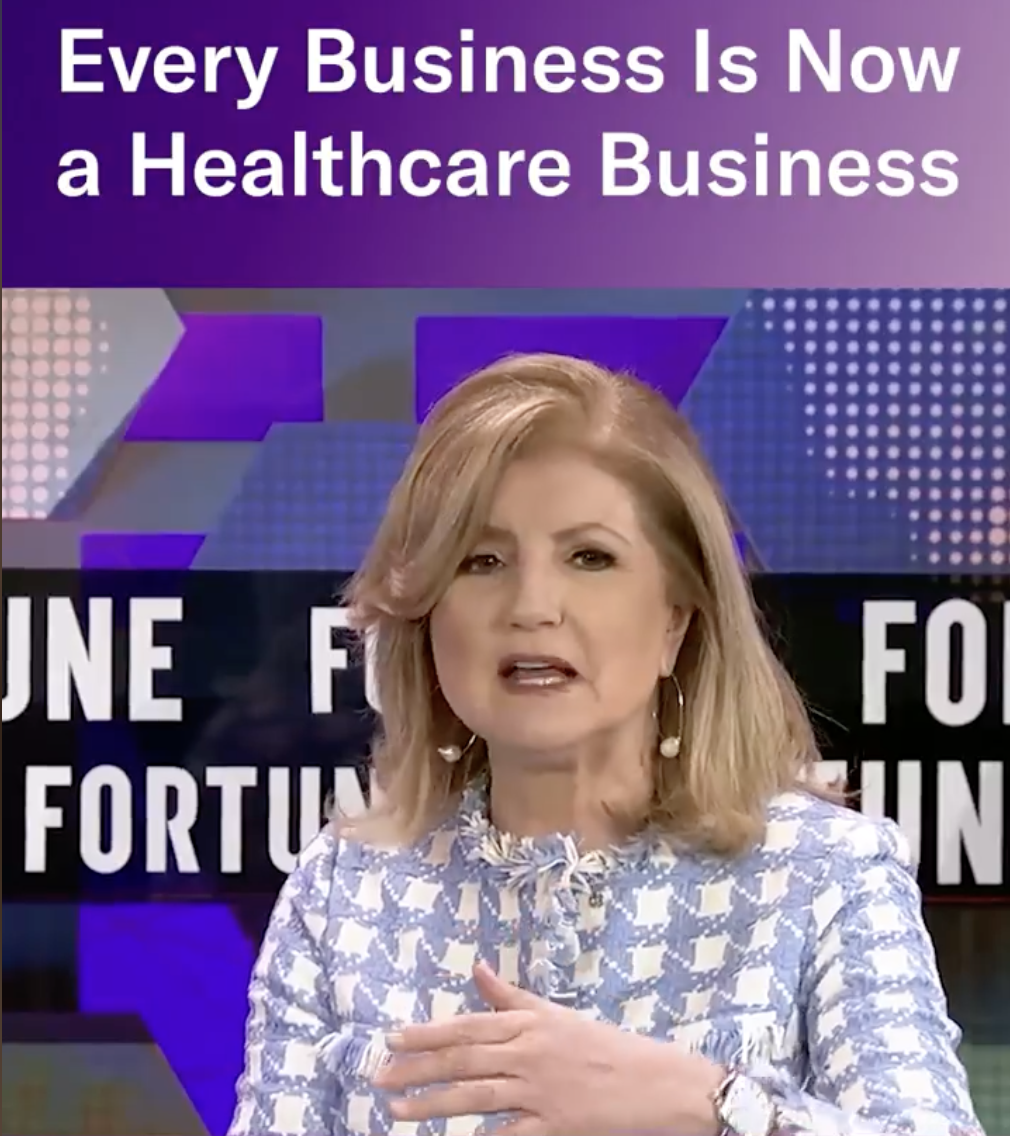 For those who entered the raffle for a free ticket to FINNOSUMMIT, #majorfail on my part forgetting to ask for contact info.  If you answered the survey, please reach out.  First person to get in touch gets the free ticket!  Please find below this week's front page of Latam fintech news.
💛 Y'all be good out there.  ¡Saludos!  Até a próxima!
---
Editor's Note: If you're an early-stage startup founder raising equity or debt, I may be able to help - email me at christine@thisweekinfintech.com or sign up for open office hours here to go through your pitch, chat about the ecosystem, talent, whatever is on your mind, dear reader!
---

If you're looking to hire from a group of 10,000+ smart, motivated fintech professionals, come pick up a Collective Pass and post a job here.
If you're looking for your next adventure at one of the best fintech companies, check out the open roles here!
---
📊 Notable Stats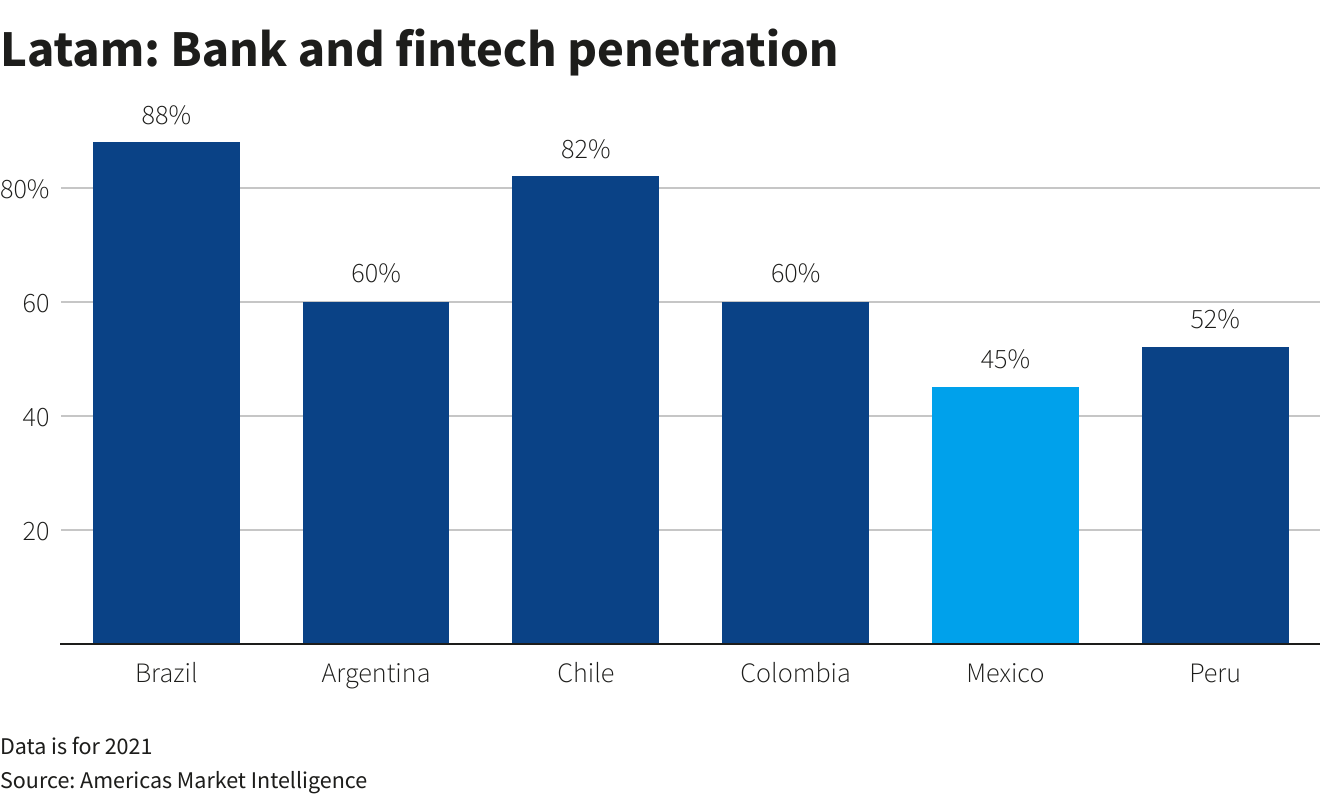 Despite the fintech boom in Mexico and the advent of the fintech law in 2018, financial inclusion has gotten worse: cash still represents 90% of transactions under USD $25 while the number of adults with bank accounts hovers at 49.1%.
---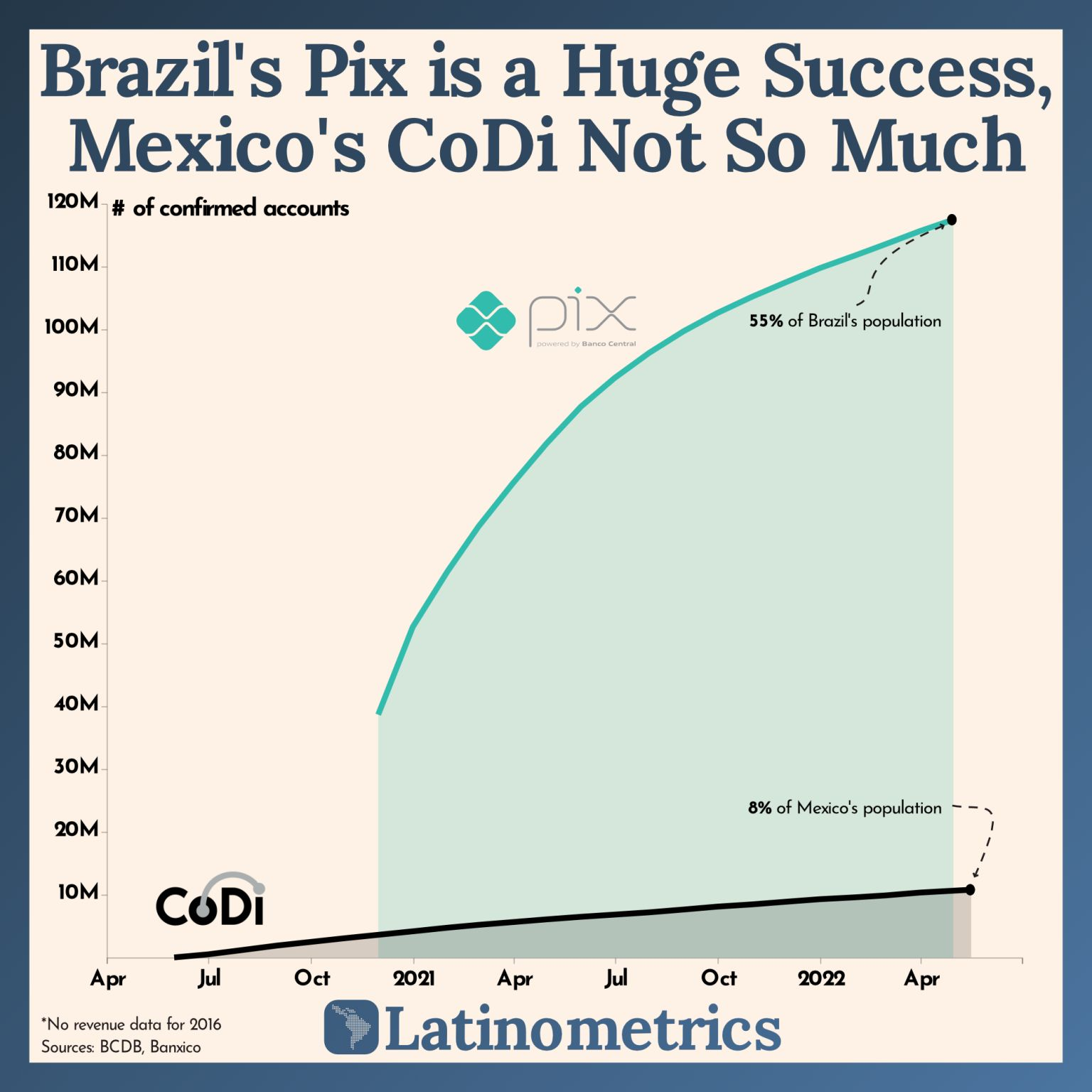 ---
📖  Read of the Week
Sequoia's 52-page presentation deck, titled Adapting to Endure, shared with its portfolio companies warning of a 'crucible moment' and advising to not panic but to embrace reality, adapt quickly and emerge stronger from the economic downturn.
---
💸 Venture Financing
Paisa, the Mexico-based credit platform for the underserved, raised a $600,000 pre-seed round from Magma Partners, Precursor Ventures, Latitud, Gaingels, and notable angel investors such as Courtney McColgan of Runa, Loreanne Garcia of Kavak, and Claire Diaz-Ortiz, scout for Kleiner Perkins, among others.  The company offers remittance-backed loans to provide digital financial services for cash-based remittance receivers.
Duemint, the Chilean invoicing and payments software-as-a-service (SaaS), raised a $1 million seed round from Chile Ventures.  The company currently serves about 600 clients including Cabify and Goplaceit.  The financing will be used to enter the Mexican market.
Bnext, the Madrid-based digital wallet startup, raised an additional $4.5 million from existing investor Borderless Captial, bringing the VC firm's total investment to $10 million.  The series was not named and the financing will go towards accelerating the use of the Algorand blockchain within the platform which operates in Spain and Mexico.
Marvin, the Brazilian card receivables financing platform, raised a $15 million Series A led by Canaan with participation from Canary and Mauá Capital.  The company offers businesses and retailers working capital and short-term loans by using card transactions generated via payment terminals as collateral.
---
💰 Venture funds
Mexico-based firm ALLVP announced the appointment of Jimena Pardo as its third partner.  Jimena is the co-founder of Carrot, a mobility platform in which the firm invested.  She previously led product growth at Facebook (Meta) and is an Endeavor entrepreneur.
a16z announced Crypto Fund 4 with $1.5 billion dedicated to seed-stage investments in crypto and web3.  This brings the firm's total investments in the segment to over $7.6 billion.
---
☯️ Exits
🤝 M&A - Fintech
Huobi Global, the Chinese crypto exchange, announced the acquisition of Latam-based exchange Bitex to expand its presence in the market.  The terms of the deal were not disclosed.  Bitex was created in 2014 and operates in Argentina, Chile, Uruguay, and Paraguay.
Vórtx, the Brazilian fintech infrastructure firm for fund managers, announced the acquisition of 51% of Basement, a platform that helps public and private companies manage stock options and cap tables.  The amount of the transaction was not disclosed.
---
🚀 Product Launches & Partnerships
💻 Fintechs
MOVii, a Colombian leading challenger bank, announced a partnership with Thunes, a Singapore-based global payments company, this alliance will allow rapid growth of Thunes in the region, taking advantage of the 3 million active users of MOVii in Colombia.
Betterfly, Chilean-based a purpose-driven collective wellbeing platform, announced its launch in Mexico in conjunction with Chubb, providing life insurance as an incentive for people to improve their health.
Koibanx, a leading Latin American asset tokenization and blockchain financial infrastructure company, announced a partnership with Developing Africa Group to develop a national wallet in Nigeria. With the approval of the Government, Koibanx will develop the tokenization and payments engine that will be used in the country and Algorand Blockchain will be the protocol on which it will run.
Redeban, a Colombian payment processing company, announced an alliance with SoyYo, a Colombian fintech specialized in digital identity validation. This alliance will facilitate the processing of payments between its users, operating under open banking.
🏦 Financial Services & Banking
Mastercard announced a payment system that will allow users to buy by smiling or waving their hands. This new biometric payment system will start in Brazil and later worldwide.
---
📰 Other News
Pandas, a Bogotá based B2B e-commerce platform, raised a $6.3 million pre-seed round led by Third Kind VC with participation from Picus Capital, Clocktower, Gaingels, K50, and notable angel investors including founders of Tul, Chiper, Treinta, Belvo, Nowports, Merama, and Ironhack.  The company offers a marketplace of products from Chinese suppliers with one-day delivery and customer support.
clicOH, the Argentina-based shipping technology company, raised a $25 million Series A led by Tiger Global with participation from JAM Fund and existing investors Flexport, FundersClub and Vast VC.  The startup operates in Argentina, Mexico, Chile, and Uruguay, allowing sellers to track shipments in real time.
Nowports, the digital freight forwarding company based in Monterrey, raised a $150 million Series C, led by SoftBank Latin America Fund.  This comes six months after its Series B and now values the company at $1.1 billion.  It offers software and services to track freight shipments all over the Latam as well as insurance policies and inventory financing.
Nu Holdings announced its listing on the Colombian Stock Exchange as of May 31 as part of a partnership with Trii.
---
📜 Policy: guest post by Lorena Buzón, Government Relations at Tribal Credit
Global. Crypto and blockchain on the discussion table at the WEF. After the 2021 annual meeting was canceled, the World Economic Forum returns and innovation topics such as cryptocurrencies and blockchain are present. Media has reported that "WEF attendees were bombarded with signs advertising stablecoins issuers and crypto brokerages" (Source)

Global. The G7 insisted on the need for crypto regulation. Finance ministers and central bankers of the G7 drafted a joint document regarding virtual assets and currencies. The basics of the document include: the idea of ​​including stablecoins and cryptocurrencies within the regulatory standards of the traditional financial system; the intention to regulate private issuers of digital assets and crypto service providers; the support for the Financial Stability Board (FSB) for tasks related to monitoring and addressing the risks that cryptocurrencies represent; and the need to respect the rules established by the Financial Action Task Force (FATF).  (Source)

Mexico. The Bank of Mexico seeks to create a digital platform where credit applicants can send a credit request to several bidders simultaneously. The Central Bank wants to put credit seekers and suppliers in contact by creating new rules for a digital platform. It seeks that credit suppliers can send pre-approved personalized offers based on the risk profile of each client. The draft has been submitted to public consultation, which will modify the "General Rules to which the operations and activities of credit information companies and their users must be subject", contained in Circular 27/2008 of the Bank of Mexico. (Source)

Brazil. Rules for interoperability in Open Finance. On 05/24, the joint resolution No. 5/2022 was published in the Official Gazette, which provides for interoperability in Open Finance. Several entities were involved in the defined standard: the Superintendence of Private Insurance (Susep), the Central Bank of Brazil, the National Monetary Council,  and the National Council of Private Insurance. The proposed interoperability will allow the standardized sharing of data, after explicit customer consent, "in a safe, agile, and precise way between banks, payment institutions, credit cooperatives, insurance companies, open supplementary pension entities, capitalization companies and other institutions authorized to operate." The participants' proposals should be sent to Susep and the Central Bank by 11.30.2023. The Joint Resolution will enter into force on 01.02.2023.  (Source)

Brazil. Crypto bill is ready to be discussed at the House. The bill seeking to regulate cryptocurrency is ready to be discussed and voted at the House, as mentioned by Rep. Expedito Ferreira Neto (PSD-RO), rapporteur of the text in the House. The project was approved by the Senate at the end of April, and it is probably going to be voted, with few modifications, in the next few weeks. The Rep. said that both the Central Bank and the Federal Revenue did not initially assume responsibility for the text that was being debated in Congress. The rapporteur affirmed that the debate faced resistance both in the House and in the Senate, apart from two of the segment's own investors, who feared the taxation and greater control of information about the investments.  (Source)

US. Bipartisan bill to oversee crypto is expected next month. Senators Kirsten Gillibrand (D-N.Y.) and Cynthia Lummis (R-Wyo.), have said that they have been at work for months on a bipartisan piece of legislation seeking to oversight cryptocurrencies. They have said that they expect to have the bill ready on 06.2022. Both Senators were speaking on a panel at the DC Blockchain Summit. Meanwhile, recently sworn-in CFTC Commissioner Caroline Pham said "her agency already has enough authority to take a significant role in crypto oversight".  (Source)
---
📚 Deeper Reads
Guerrilla.  Economist.  Colombia's next president?
Is This Latin American Exchange A Good Choice?
What Do Latin American Central Banks Say About Cryptocurrencies?
Brazilians are adopting digital payments faster than anyone else - what lessons can we learn?
Neobanks need a longer-term strategy for monetization to survive and attain profitability
You can now do your banking in the metaverse with crypto and NFTs
---
Made in Latam with 💛
👍👎 Did you like this edition of TWIF Latam?  Take a 1-minute anonymous survey here or message me with news items and suggestions.  I'd genuinely appreciate any and all input. If you liked what you read, please consider sharing or subscribing.
Come meet us in person at www.fintechhappyhour.com.  You can also join our global community on Twitter, LinkedIn, and Instagram.