Hola Amig@s Fintech,
Happy almost Chinese New Year (1 Feb)! It's the year of the tiger (the animal, not the fund). It's said that people born in tiger years typically have strong ethics and are very passionate about causes. What causes are you most passionate about right now? Mine is continuing to empower women and underrepresented profiles in fintech and VC. If you're interested in getting involved, let me know!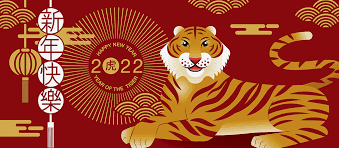 Wishing you a great Lunar New Year and lots of health and prosperity!  Please find below this week's fintech financings and exits.
💛 Y'all be good out there.  ¡Saludos!  Até a próxima!
---
Editor's Note: If you're an early-stage startup founder raising equity or debt, I may be able to help - email me at christine@thisweekinfintech.com.
---
Sponsored Content
Dive into the latest updates of the fast-changing open banking ecosystem in Latin America in this report by Belvo. Find out what are the next regulatory steps that we can expect in 2022 across countries and how financial APIs are becoming key drivers for the hyper-growth of the fintech sector.  Read the report here.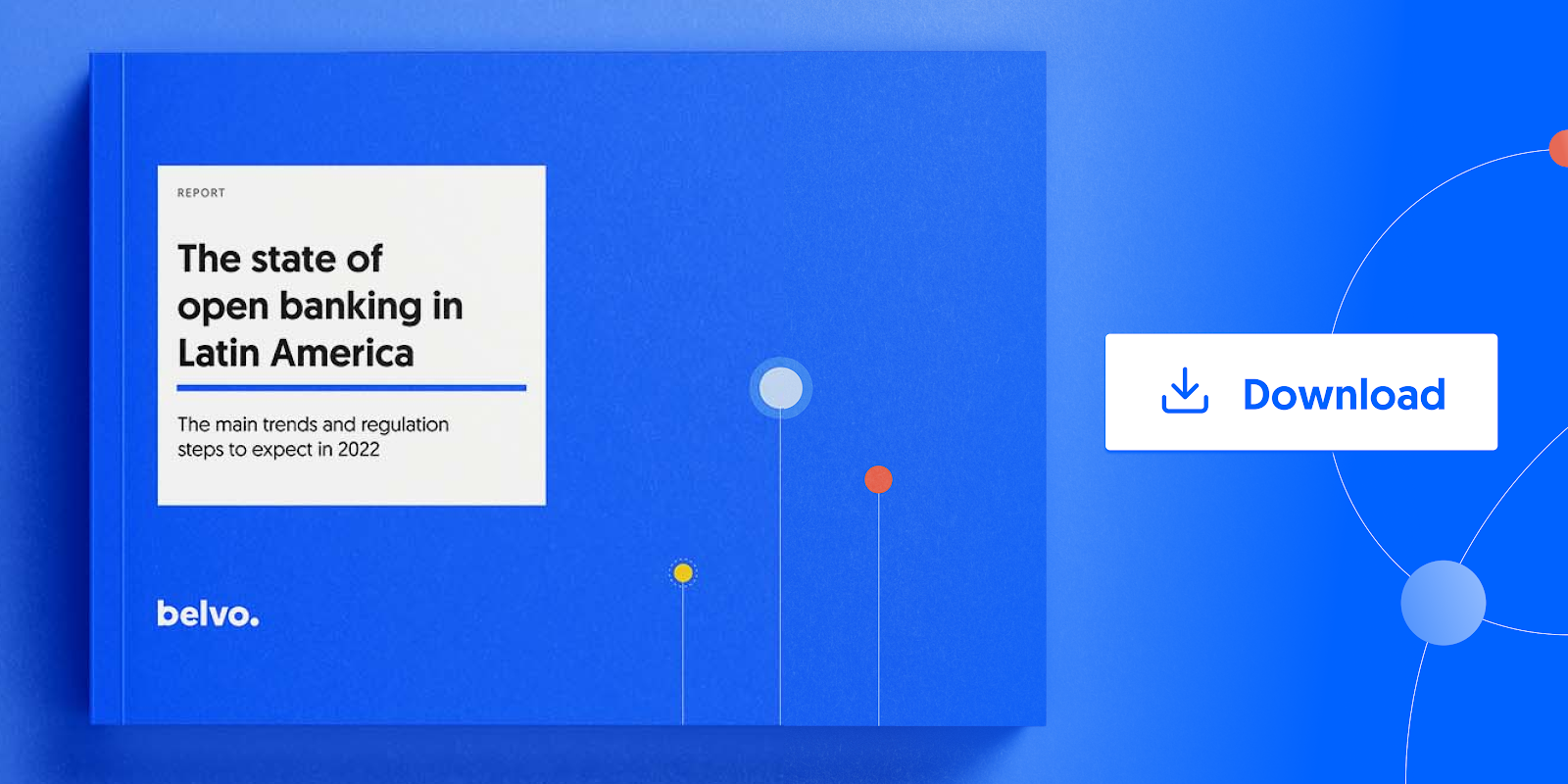 Want to sponsor a newsletter? See our sponsorship information here.
---
💼 Open Role Spotlight
Browse open roles on This Week in Fintech's job board.
---
📊 Stat of the Week
Latin America VC funding for 2021 tripled vs 2020 for a record of $15.3 billion across 650 deals.  Fintech represented 39% of total funding and minted 16 new unicorns last year.  (Source)
🦉 Tweets of the Week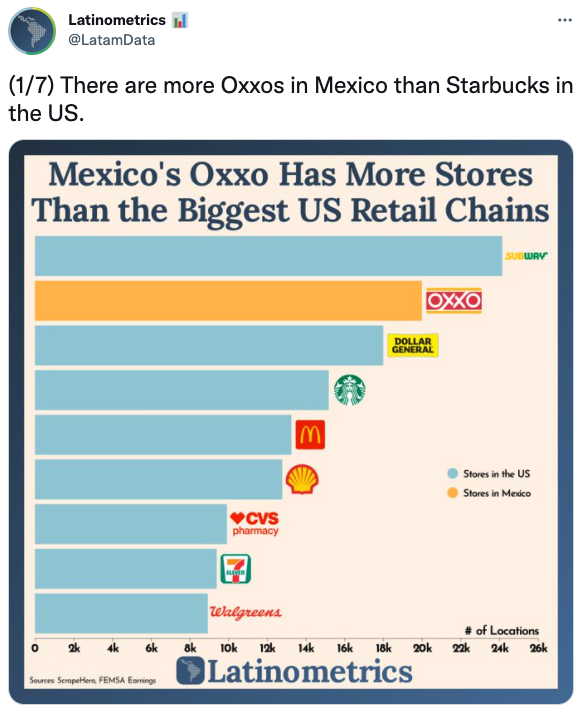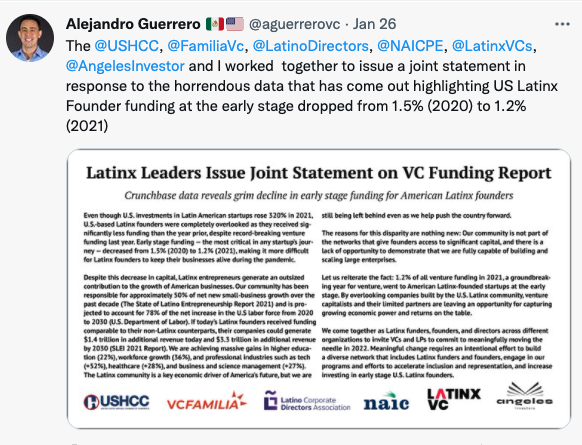 ---
💸 Venture Financing
Creditas, the Brazilian consumer lending platform, raised a $260 million Series F led by Fidelity with participation from Actyus, Greentrail Capital, and existing investors such as QED Investors, VEF, SoftBank, Kaszek Ventures, and Advent International.  With this latest round, the company is now valued at $4.8 billion.  The financing will be used to expand operations.  It currently operates in Brazil and Mexico offering credit solutions, digital insurance, and marketplace offerings such as Creditas Auto, Creditas Store, and Voltz.
Lidh, the Mexican financial wellness app focused on women, raised a $1.8 million Seed round led by a group of local angel investors and Growthbox Ventures.  The platform offers a debit card, a digital account, financial education, and personal financial management tools to its 10,000 clients. The financing will be used to develop new tech and products such as credit and savings solutions.
Nexu, the Mexican financing platform for cars, raised $50 million in debt and equity financing.  The split between debt and equity was not disclosed.  Investors participating in the Series A include Altos Ventures, Wollef Ventures, Squareone Capital, Architect Capital, Clocktower, Tresalia Capital, FJ Labs, and Gilgamesh Ventures.  The company offers immediate approval of car loans and to date has approved 2,000 clients in Mexico.
Vest, the mobile-first brokerage app for Latam, raised a $6 million Seed round led by Founders Fund with participation from Nazca, Class 5 Global, FJ Labs, and notable angel investors such as Carlos García of Kavak, Scott Shleifer of Tiger Global, Florian Hagenbuch of Loft, Brian Barnes of M1 Finance, Nico Barawid of Casai, and Gerry Giacomán Colyer of Clara.  Vest offers customers in select states in the US and throughout Latam access to investing in global equities.
Inventa, the Brazilian B2B marketplace that offers flexible payment terms, raised a $20 million Series A co-led by Andreessen Horowitz and Monashees with participation from Founders Fund, Greenoaks, Greylock, Tiger Global, and notable angels like Hans Tung of GGV and Carlos García of Kavak.  The company offers small businesses an easier purchasing process and credit in 30, 60, and 90-day increments.
💵 Debt Financing
Wolet, the Peruvian SME lender, raised $300,000 in debt financing led by a group of local investors that were not named.  Wolet is part of Fintech Capital Group, which has other affiliates such as KontigoBiz, focused on digital solutions in fintech and marketplaces.  The financing will be used to provide working capital loans to small retailers via an app.
---
💰 Venture funds
Our very own global editor, Nik Milanović, announced The Fintech Fund, a $10 million fund 'by fintech people, for fintech people'.  The fund has raised $4 million to date from notable investors including Sheel Mohnot and Jake Gibson of Better Tomorrow Ventures, Jillian Williams of Cowboy Ventures, and Stephany Kirkpatrick of Orum.io.
New York-based Gilgamesh Ventures announced it has raised $9.5 million to invest in early-stage fintech startups in the US and Latin America.  The fund is led by Miguel Armaza and Andrew Endicott and has invested into 16 companies thus far, with 86% of these having diverse founders and 20% including female founders.  Its current portfolio includes companies like Xepelin, Pomelo, Divibank, Palenca, and Reworth.
Nido Ventures announced the launch of a new fund based in Mexico, which will invest in early-stage startups across Latin America.  The founding team of Managing Partners includes Maria Gutierrez Peñaloza, Renato Picard, Ana Carolina Mexia, Emilio Rivero, and Javier de la Madrid. To date, Nido has invested in Cheaf, Konta, and Palenca.
SoftBank COO Marcelo Claure is reported to be in negotiations to depart the firm.  Amongst many other achievements, Claure led SoftBank's foray into Latin America.  Michel Combes, current president of SoftBank Group International, will take over Claure's duties.
Andreessen Horowitz (a16z) announced Gabriel Vasquez is officially joining its fintech investing team.  Gabriel is originally from El Salvador and was previously on a16z's capital networks team.
H2O Capital Innovation announced Stevon Darling as its CIO and Head of Mexico.  The fund invests in early-stage startups in fintech, enterprise SaaS, marketplaces, and e-commerce.
Kaszek, Monashees, and Valor Capital Group were the most active investors in Latam in 2021.
---
☯️ Exits
🤝 M&A - Fintech
Stark, the Brazilian digital investment bank, announced the acquisition of Capitalz, a credit platform focused on small to medium-sized businesses (SMBs).  The amount of the transaction was not disclosed.  Stark already held an equity position in Capitalz and with this acquisition, will have access to a larger market and a wider product offering beyond M&A, such as credit solutions and venture debt.
Mexarrend, the Mexico-based asset-backed lender focused on SMEs, and Zinobe, the Colombian digital lender, announced a merger, forming Tangelo, a new company delivering innovative credit solutions in Latin America.  The combination makes Tangelo a leader in the space with a combined $1 billion in funding, $3 million in loans granted, and $500 million in assets-under-management with a positive net income.
Global M&A grew to $4.9 trillion in 2021 😯
🏦 M&A - Bank and FinServ
Banco Inter SA, the Brazilian digital bank, announced an agreement to acquire US-based fintech USEND, which offers foreign exchange, payments, debit cards, and bill payments to 150,000 customers.  The majority of USEND's current clients are Brazilians living in the US.  The amount of the transaction was not disclosed.
💻 IPOs & SPACs
Nubank's share price has fallen about 42% since its IPO at the beginning of December 2021, when it raised $2.6 billion dollars. This is amidst a backdrop of many other fintech stocks seeing drops in recent weeks, such as PayPal, Block (fka Square), SoFi, and Affirm, and while global markets are experiencing volatility as interest rates are expected to rise, amongst other factors.
More than 20 VC-backed companies in Latin America are valued at more than $500 million, including Kavak, Rappi, and QuintoAndar.  The median US IPO was valued at $630.8 million.  Check out PitchBook's analysis of the region's top IPO candidates for 2022: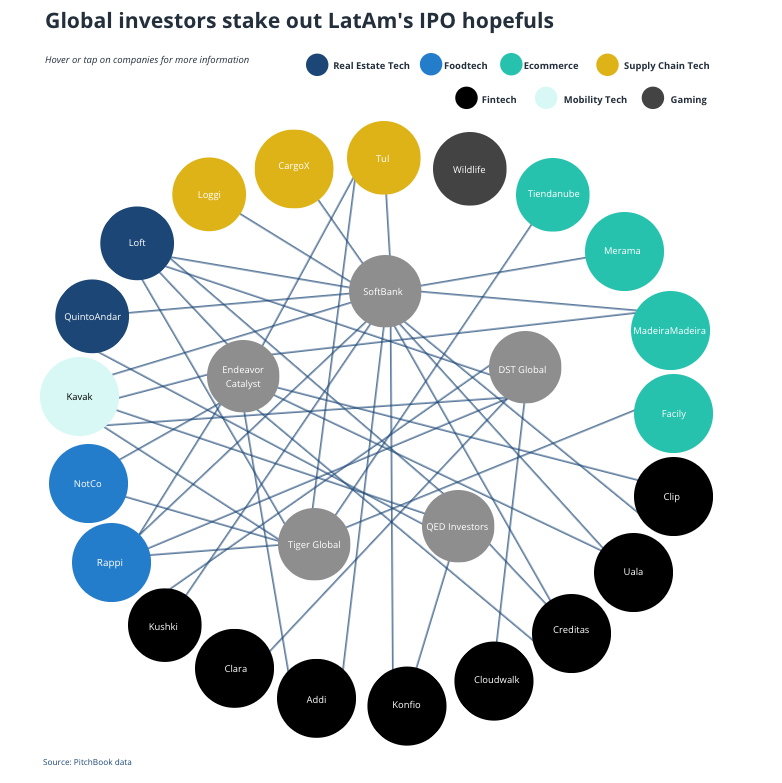 ---
🚀 Product Launches & Partnerships
💻 Fintechs
Brazilian financial services provider Dock announced it will use cryptocurrencies to process international remittances as it expands within Latin America and Europe.
Ualá announced its launch in Colombia, offering a prepaid card on top of its app for sending and receiving money, online payments, cash withdrawals, and loans.  This is in addition to its current operations in Argentina and Mexico, with future plans to expand to Peru, Paraguay, Chile, and beyond Latam.
Revolut announced that US customers can transfer money to Mexican bank accounts fee-free in less than 30 minutes.
Mercado Pago announced a new feature for contactless payments via QR code for the public transport system in the Santiago metro area.
Bitso announced a partnership with Coderhouse to promote crypto education in Latam.
🏦 Financial Services & Banking
Banco Itaú announced a partnership with Rappi to launch a credit card in Chile.  Rappi Card will be free of charge, offer domestic and international purchases, and offer cashback rewards.
Banco de Chile and Scotiabank announced a new free service called Paga2 that allows users to make peer-to-peer transfers without inputting account data.
---
📜 Policy
Quiet week over here 😅  … check out our global policy edition by Ben White.
---
📚 Deeper Reads
Here's how far VCs have lowered revenue expectations for seed through Series B
Unpopular VC: Is Winter Coming?
The Future of Blockchain Technology is not in web3, it's connecting with web2
Insurtech had a record year - what's next for 2022?
---
🔦Spotlight on Chile 🇨🇱with Ignacia Jofre, Co-founder & Chief Growth Officer at Clay and Vice President at FinteChile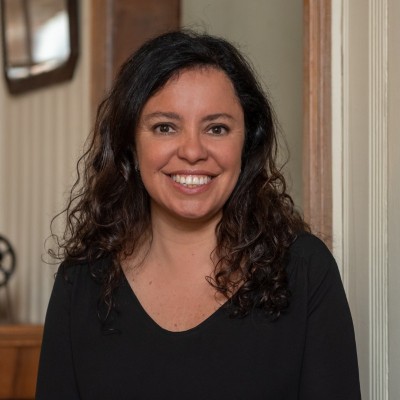 Q. Three words to describe yourself?  A. Entrepreneur, mother, and team leader

Q. Three fun facts about the fintech landscape in Chile that everyone should know?
The number of fintechs have multiplied by 5x in the last five years.
The predominant segments are payments and enterprise financial management.
Only 1 in 10 fintech founders are women.Q. What is one product that is making / will make a huge difference for financial inclusion?  A. The key to financial inclusion is open finance or open banking.  This makes the development of new services for customers much easier and faster.  In turn, this allows more competition, inclusion, and bringing financial services to more people. Everyone benefits.

Q. What are you most excited about with regard to Latam fintech right now?  A. My greatest motivator currently is to achieve industry regulation that allows for inclusion, competition, and innovation.  There are several laws under review in Congress and it is crucial to create good dialogue, discussion, and regulation.  In addition, I'm working on initiatives around the participation of women in the world of fintech.  We must change the current trends and this is why we've created the Women in Fintech initiative.

Q. One resource you would recommend for those interested in learning more about fintech in Chile?  A. The Fintech Radar Chile by Finnovista
---
Made in Latam with 💛
👍👎 Did you like this edition of TWIF Latam?  Take a 1-minute anonymous survey here or message me with news items and suggestions.  I'd genuinely appreciate any and all input. If you liked what you read, please consider sharing or subscribing.
Come meet us in person at www.fintechhappyhour.com.  You can also join our global community on Twitter, LinkedIn, and Instagram.