Hola amig@s fintech,
What's shakin'? 😵‍💫 😅 Happy Autumn or Spring Equinox depending which hemisphere you're in.  Please help me welcome to our TWIF Latam crew the lovely Daniela Olavarrieta. 👋🏽 (Hot tip: she's on the market for analyst roles).
Tl;dr:
$848 million in fintech financing (equity + debt), including Kavak's $810 million structured financing deal
Alaya Capital announces $25 million third fund and offices in CDMX
Fresh off the press: Atlantico's Digital Transformation and Flourish's Digitizing the Corner Shop reports
Please find below this week's front page of Latam fintech news.  If you're reading this on the web, we'd really appreciate your support by sharing and subscribing.
💛 Y'all be good out there.  ¡Saludos!  Até a próxima!
---
Sponsored Content
Want to sponsor a newsletter? See our sponsorship information here.
---

📣 Latam startup alum who have been impacted by layoffs and recruiters looking for top talent, check out the Startups Alumni and Layoffs Brasil databases.  If I can be of help in some way, feel free to sign up for office hours here.
If you're looking to hire from a group of 10,000+ smart, motivated fintech professionals, come pick up a Collective Pass and post a job here.  If you're looking for your next adventure at one of the best fintech companies, check out the open roles here!
🤓 Hey fintech infra nerds, join me and the best community of emerging markets fintech aficionados as a Venture Partner at RaliCap*.  More info here
---
📊 Stat + 📖 Read of the Week
The top 1% of Latam's population holds 46% of the wealth.  Check out this and more key stats in Atlantico's 2022 Latin America Digital Transformation Report.
---
💬  Quote of the Week
"The picture is undoubtedly unfavorable for the segment, with interest rates and inflation on the rise and the indebtedness of Brazilian families at a level of 78% – the highest recorded in the last 12 years", says Reiss. "But despite the adverse situation, I am optimistic. By the end of the decade, fintechs should account for between 30% and 40% of the national credit market." - Sandro Reiss, president of the Brazilian Digital Credit Association (ABCD)
---
💸 Venture Financing
Heru, the Mexican online tax platform for gig economy workers, raised a $6 million seed round led by Google's Gradient Ventures with participation from SOMA Capital, GFC, Moving Capital, Flourish Ventures and Magma Partners. The company automates tax filing procedures for consumers and SMEs in Mexico.
Solfácil, the Brazilian solar energy financing platform, raised a $30 million Series C extension from Fifth Wall four months after the original $100 million round led by QED.  As the war in Ukraine continues to drive up energy prices, Solfácil's financing options have become even more attractive to its SME clients.  Last month it launched Loja Solfácil, a marketplace for solar equipment, complementing Ampera, its monitoring hardware.  Since launch in 2018, the startup has financed nearly $285 million in solar equipment to its SME and rural producers.
💵 Debt Financing
Wolet, the Peruvian lending-as-a-service (LaaS) platform, announced a $2 million venture debt round led by Acorde Private Fund, along with a group of angel investors. The company offers a lending solution that integrates to payment processors and POS systems.
Kavak, the Mexico City-based used car marketplace that offers financing options, announced a $810 million structured financing agreement with HSBC, which covered most of the transaction,  along with Goldman Sachs and Santander. HSBC is purchasing Kavak's current and future loan portfolio in Mexico while Goldman Sachs and Santander will provide loans backed by assets including warehouses and cars worth a combined $135 million.
---
💰 Venture funds
Alaya Capital, the Argentinian fund manager, announced the close of its $25 million third fund and the opening of new offices in Mexico City, to invest in early stage companies in Latam with tickets between $500,000 and $2 million. Portfolio companies include Betterfly, Lemon Cash, Finerio, and Preauth.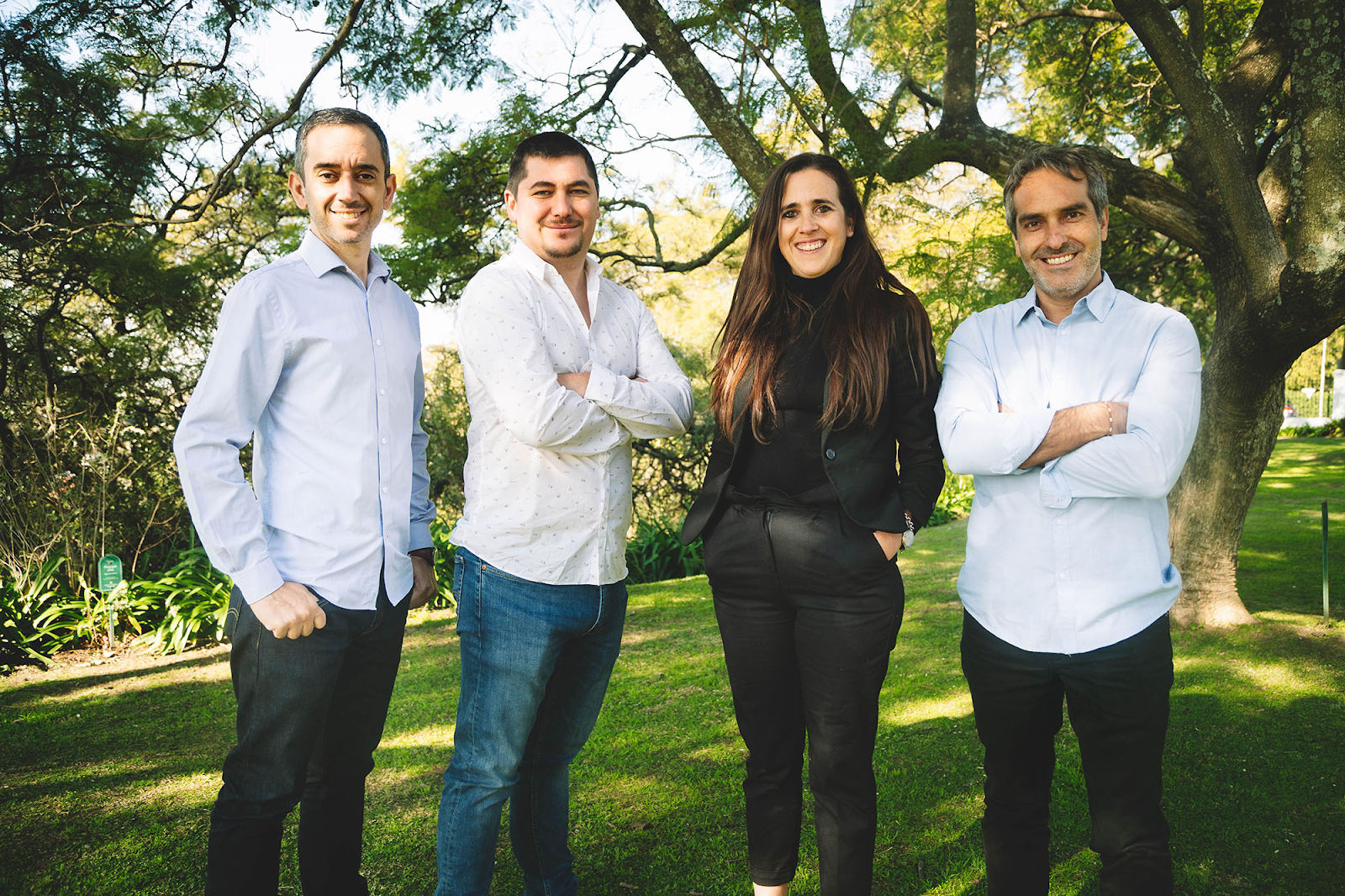 ---
☯️ Exits
🤝 M&A - Fintech
Rough financial conditions lead to M&A deals in LatAm's Fintech sector
💻 IPOs & SPACs
For Brazilian shareholders, Nubank's IPO has a bitter aftertaste
---
🚀 Product Launches & Partnerships
💻 Fintechs
Crecy, the Mexico City-based crypto-backed credit card startup, announced the launch of its card issued via Pomelo, the Argentinian card issuance and payments platform.
Vest, the Mexico City-based wealthtech platform, announced Vest Crypto through which users can transact in more than 30 cryptocurrencies.
Bitso, the crypto exchange, launched payments via QR code for customers in Argentina, becoming the first in the region to offer this service payment via crypto + QR codes from other digital wallets and banks.
Menta, the Argentinian paytech, announced its launch in Colombia.  The startup offers merchants smartPOS devices that offer utility payments, credit, crypto payments, loyalty programs, and other services.
PasanaQ, the Bolivian inclusion-focused fintech, announced its launch in Peru. The company digitizes and allows the management of informal collaborative savings associations and clubs, known as Pasanakus in Bolivia.
Neu Energy, the Colombia-based AI-driven energy provider, announced it will launch financing solutions for its customers' energy transition projects.
Agree, the Argentinian ag-fintech, announced its Mexico launch. Agree is the first fintech in Argentina to enter the capital market with a financial trust established on agricultural loans.
Liquitech, the Barranquilla-based impact-focused factoring platform, announced agreements with Kandeo Asset Management and CrossRegional Management for up to $100 million to scale its operations beyond the Caribbean to markets such as Mexico, Peru, Chile, and Panama. A portion of each transaction is dedicated to training and seed capital for women and girls.
🏦 Financial Services & Banking
Chilean banks Ripley and Bice both announced plans for their respective financial marketplaces to better compete with digital players including Itaú, Revolut, and Mercado Libre as well as to catch up to offerings in countries such as Mexico and Brazil.  Banco Ripley plans to launch remittances via its digital wallet, Chek, while Banco Bice aims to offer consumer credit via Go Bice.
---
📰 Other News
Trii, the Peru-based wealthtech, announced it registered 1,363 transactions during Trii Day, an event organized by the startup allowing commission-free investments.  This marks the highest daily number of operations on the Lima Stock Exchange in the past 10 years.
Miami and São Paulo-based fund TheVentureCity launched Growth Scanner, a platform to help startups measure their growth via personalized analysis of metrics key to scaling long-term.
Mono, the Colombian SMB neobank launched Mono VC, a platform to startups with funds and investors such as ALLVP, QED, Magma Partners and various angel investors in Latam.
Open calls for applications: Startup Academy Uruguay powered by Google and ANDE; ADN AgTech Argentina powered by Microsoft Argentina; Startup Building powered by Santader and Universidad Autonoma de Guadalajara (UAG); Bizkaia and La-ne seek 50 Colombian startups to expand to Europe.
---
📜 Policy
The Brazilian Central Bank authorized Banco Mercantil as an Initiator of Payment Transactions (ITP), making it the 13th institution to receive the license.
The Mexican Banking Commission (CNBV) has been busy again:
Colombia approaches Brazilian authorities to import the instant payments system Pix
La Cámara Argentina Fintech se consolida y presenta su nueva imagen
---
📚 Deeper Reads
Flourish Ventures 2022 Global Report: Digitizing the Corner Shop
Fintech Leaders podcast with Julio Vasconcellos of Atlantico VC
Venture Funding Sinks in Latin America, But Some Investors Remain Bullish
Brazilian tech veteran explains fintech's footprint on Latin American industries
LatAm Tech Weekly: Booming E-Commerce in Latin America & Its Opportunities
The 500 Most Influential People in Latin America in 2022
Fred Armisen tries on different Spanish accents on Fallon Tonight
---
🦉 Notable Tweets
---
Made in Latam with 💛 by Christine, Andrea, Daniela, and Jorge
👍👎 Did you like this edition of TWIF Latam?  Take a 1-minute anonymous survey here or message me with news items and suggestions.  I'd genuinely appreciate any and all input. If you liked what you read, please consider sharing or subscribing.
Come meet us in person at www.thisweekinfintech.com/events.  You can also join our global community on Twitter, LinkedIn, and Instagram.