Hola amig@s fintech,
Fun fact: this past Tuesday, Feb 22, 2022 was not only a palindrome but an ambigram. A rare date like this won't happen again for another 400 years in 2422 😵‍💫.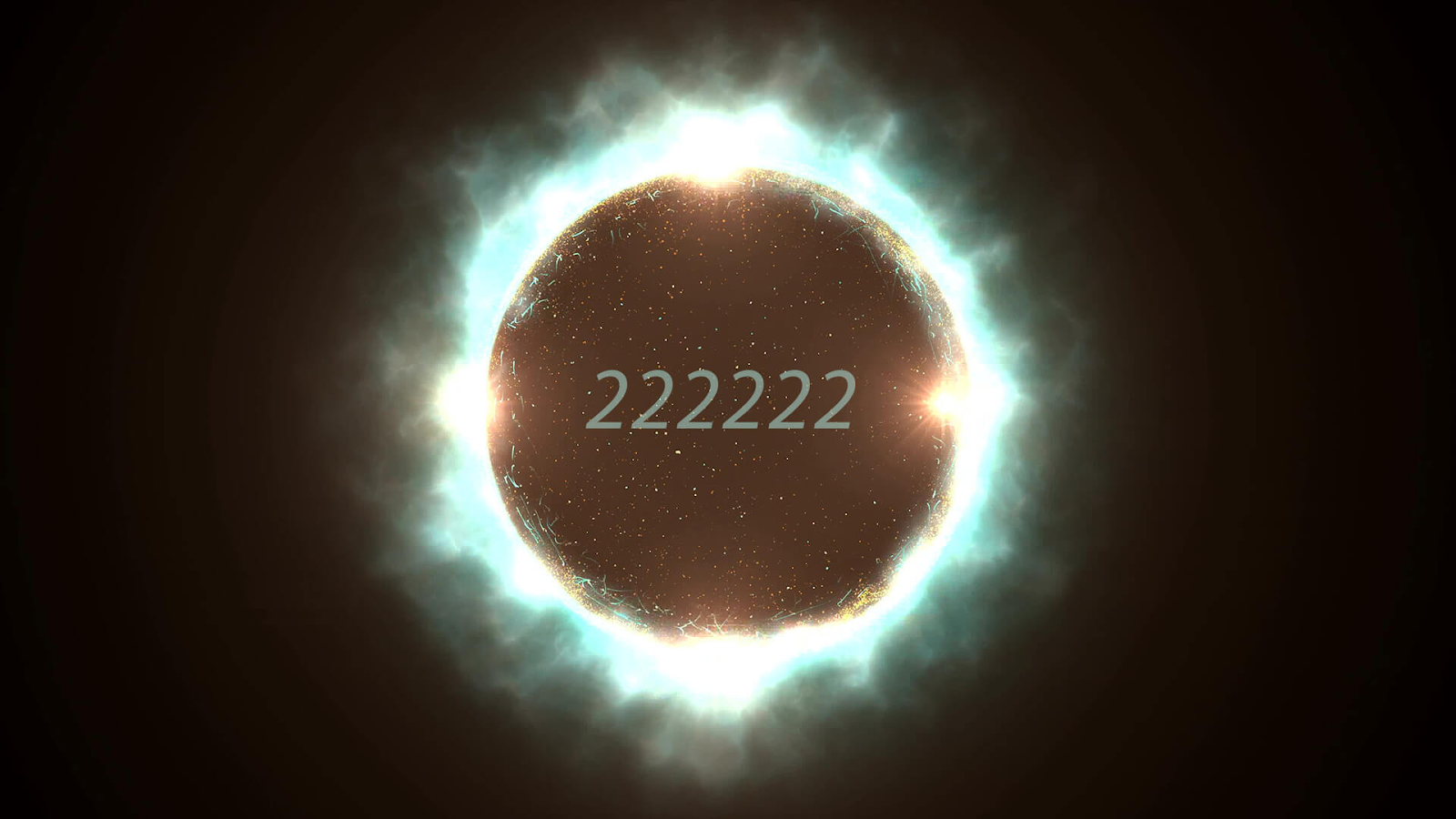 On that note, this week we hosted two great fintech happy hours - one in Nairobi and last night in CDMX.  We're loving the vibes and seeing the ecosystem grow all over the world!  Check out upcoming events in Latam here (🇨🇴🇲🇽🇧🇷🇦🇷)and other regions here.
Please find below this week's front page of Latam fintech news.
💛 Y'all be good out there.  ¡Saludos!  Até a próxima!
---
Editor's Note: If you're an early-stage startup founder raising equity or debt, I may be able to help - email me at christine@thisweekinfintech.com or sign up for open office hours here to go through your pitch, chat about the ecosystem, talent, whatever is on your mind, dear reader!
---
Sponsored Content
Want to sponsor a newsletter? See our sponsorship information here.
---
💼 Open Role Spotlight
Browse open roles on This Week in Fintech's job board.
---
💬  Quote of the Week
"According to FinTech Magazine less than 5.6% of Fintech CEOs are women, globally. That's insane." -  Veronique Barbosa, CEO of Flux
(😞 we agree and we're committed to changing this).
---
📊 Stat of the Week
Latam tech startups raised $29.4 billion in 2021, up from $16.8 billion the previous year with VC funding totaling $15.1 billion.  As in prior years, fintech leads the way comprising nearly 40% of all VC investments for a total of $6.1 billion.  (Source: LAVCA via LendIt Fintech News)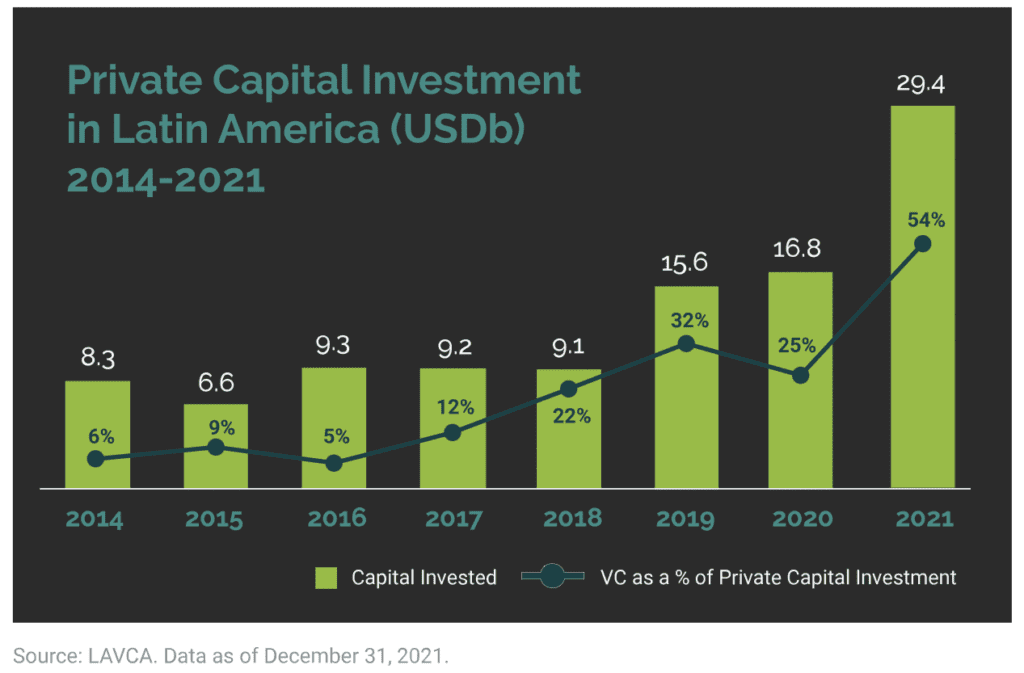 ---
💸 Venture Financing
ClickCash, the Brazilian consumer credit app, raised $1.17 million.  The company has already lent over $4.49 million via 17,000 microloans ranging from $100-2,000. The company uses data from smartphones and open finance to build profiles for customers previously excluded from the financial system.
Sora, the Mexican digital identity startup, raised a $1.5 million seed round led by Act One Ventures with participation from Stella Investments and other business angels.
PayHop, the Brazilian financing solution for small to medium-sized retailers, raised a $2.26 million seed round led by Experian Ventures, the VC arm of credit bureau Serasa Experian with participation from DOMO Invest and Citrino Gestão.  PayHop allows retailers to use card receivables as collateral for obtaining credit, effectively offering its customers a buy now, pay later (BNPL) solution.
Trace Finance, the Brazilian banking solution for startups, raised a $4.3 million seed round led by HOF Capital with participation from Circle Ventures (the company behind USDC), and Mantis VC (from the band The Chainsmokers).  The company offers faster and more streamlined cross-border banking for startups.  It plans to use the financing to expand within Brazil and to the US.
Hubuc, the Barcelona-based embedded finance platform, raised a $10 million seed round co-led by WndrCo and Runa Capital.  The startup calls itself the 'AWS for financial services', allowing any business to add managed financial services from bank accounts to payments and FX rates via a single API.  Hubuc currently operates in 58 geographies around the world.
Tpaga, the Colombian mobile payments platform, raised a $10 million Series A led from EWA  Capital, Mountain Partners, Star 26, Fundación Botnar, New Ventures, and angel investor Cornelius Boersch.  The funding will be used to drive growth and move towards being a financial 'superapp' where users can save, invest, and request loans.
Valoreo, the Mexican e-commerce brand aggregator, raised a $80 million Series B led by private equity firm L Catterton.  The company's investor list includes Kaszek, Upper90, Presight Capital, and FJ Labs.  The financing will be used to speed up acquisition of e-commerce brands in the region, expand geographically and help existing portfolio brands grow.
💵 Debt Financing
CloudWalk, the Brazilian payments network, announced the issuance of a new credit facility worth $410 million.  The Credit Rights Investment Fund (FIDC) was structured by Itaú BBA and Genial and will be used for CloudWalk's InfinitePay financing solution for small and medium-sized companies in Brazil.  InfinitePay uses blockchain technology including cashback in BRLC, the company's own stablecoin.
---
💰 Venture funds
Finanzas y Negocios Servicios Financieros Limitada (FYNSA), a boutique financial services and advisory firm, announced it will launch of a $50 million venture debt fund in March to invest in fintechs in Chile and Latin America.
---
☯️ Exits
🤝 M&A - Fintech
SoFi Technologies announced the acquisition of banking-software company Technisys in an all-stock deal for $1.1 billion.  The transaction will allow the lender to have control of its own core-banking platform and is estimated to generate up to $800 million in additional revenue through 2025.
Five months after the initial announcement, Nubank's acquisition of Akala has officially been approved, allowing Nu México as it's known locally to be a depository institution, lender, card issuer, amongst other capabilities that come with being a Sociedad Financiera Popular (Sofipo)
💻 IPOs & SPACs
Digital Banks: Will C6 be the next fintech to IPO after Nubank?
The SPAC boom hasn't guaranteed winners
---
🚀 Product Launches & Partnerships
💻 Fintechs
Konfio, the Mexican fintech focused on SMEs, announced a partnership with la Asociación Mexicana de Mujeres Jefas de Empresa (AMMJE) to bring one million female entrepreneurs into the formal economy via financing, training, and digital solutions following the significant impact of the pandemic on this segment.
Konfio announced a partnership with Bayonet, a machine learning company, to combat online fraud.  Mexico ranks as the country in Latin America with the highest rates of fraud at 463 per hour.
Maxxa, a Chilean financing platform for SMEs, announced a new digital account and corporate card for its customers.
Belo, the Argentinian crypto wallet, announced the launch of a Mastercard prepaid card that enables automatic conversion of crypto to fiat to transact at any merchant that accepts Mastercard.
Orionx, the Chilean crypto exchange, announced a partnership with Chainanalysis, the blockchain data and analysis company, to combat scams and illicit transactions using Chainanalysis' Know Your Transaction (KYT) solution.
🏦 Financial Services & Banking
Santander México announced a partnership with Caranty, a platform for used cars, to offer auto loans that will be called Caranty Credit.
---
📰 Other News
Berkshire Hathaway announced another $500 million investment in Nubank, after investing half a billion in the company in June 2021, as part of its Series G funding.  This resulted in gains of $150 million after the Latam fintech's IPO.  The same filing disclosed that Warren Buffet's company sold its stakes in Visa and Mastercard.
According to the Association for Private Capital Investment in Latin America (LAVCA), crypto VC investments in the region grew almost tenfold last year to $653 million.  Consumer-facing exchanges and trading platforms, such as Bitso, Mercado Bitcoin, and Ripio, received the most investment, at $607 million.
Colombia Fintech announced that from 2016 to 2021, the number of fintechs in the country grew from 16 to 260.
According to the Brazilian Central Bank, the number of fintechs at the end of 2021 was 1,264, up from the previous year total of 1,016.
OpenSea, the peer-to-peer marketplace for crypto collectibles and non-fungible tokens (NFTs), suffered a phishing attack that resulted in hundreds of NFTs stolen from users.  The estimated value of the stolen tokens is more than $1.7 million.  OpenSea was last valued at $13 billion, making it one of the most valuable companies in the NFT boom.
JPMorgan announced the creation of a lounge in the Decentraland metaverse, naming it after its Onyx blockchain unit.  It also released a report on growth opportunities and increasing interest in the metaverse.
Finnovista announced that applications for the Visa Everywhere Initiative are open till 18  March. This year's program is focused on cryptocurrency and faster money movement.
Mass Challenge Mexico announced that applications for its acceleration program are open till 6 April.  The four-month program is free of charge and equity free.
Innovatech announced its call for applications for AgTech and FinTech solutions in Latam and the Caribbean, specifically Bolivia, El Salvador, Guatemala, Haiti, Honduras, and Mexico.
Hack Tu Startup's list of four accelerator programs in Colombia.
Le Wagon, the French coding bootcamp, announced its launch in Chile.
EmpleosTI, the Mexican job portal for IT roles, announced a name change to Hireline and that it will launch this year in Colombia.
Kavak, the used-car marketplace, announced its sponsorship of the Brazilian National Football Team.
NotCo, the Chilean foodtech unicorn, announced a joint venture with Kraft Heinz, creating Kraft Heinz Not Company for plant-based foods.
---
📜 Policy
The Argentine Central Bank (BCRA) announced new technical requirements for virtual wallets in an effort to help combat fraud.  This is in addition to previously announced reserve requirements for Prestadores de Servicios de Pago (PSP.
Brazil's senate announced a bill to start regulating digital currencies beginning with definitions of virtual assets and deciding which body will be responsible for regulating cryptocurrencies.  If approved, Brazil will be the largest country in the region to regulate crypto.
Also, check out our weekly global policy edition by Ben White here.
---
📚 Deeper Reads
Kaszek sees 'giant opportunity' for digital banking services in LatAm
NFTs, payments and conferences: Crypto in Latin America in 2021
Latam Fintech Hub: Brazilian Fintech Soonicorns
SoftBank sees Latin American fintech rising to the challenge of higher global rates
Harnessing the True Value of Corporate Venture Capital
Tamales and the blues: Latino links to Black American music and cuisine
---
🦉 Tweet of the Week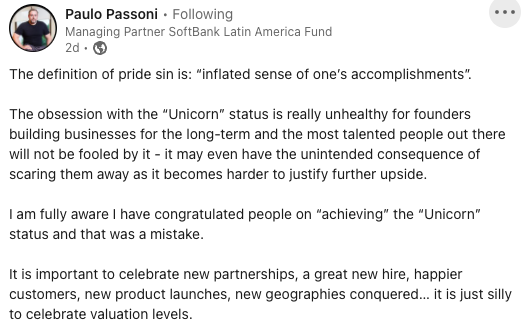 🎧  Listen of the Week
---
🔦Spotlight on Guadalajara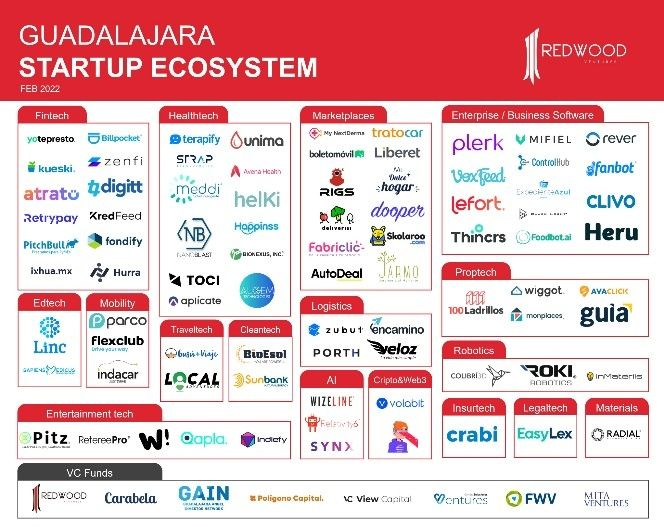 ---
Made in Latam with 💛
👍👎 Did you like this edition of TWIF Latam?  Take a 1-minute anonymous survey here or message me with news items and suggestions.  I'd genuinely appreciate any and all input. If you liked what you read, please consider sharing or subscribing.
Come meet us in person at www.fintechhappyhour.com.  You can also join our global community on Twitter, LinkedIn, and Instagram.