Hola amig@s fintech,
Please find below this week's front page of Latam fintech news, written to the sounds of 🎙Ella Fitzgerald and brought to you by Andrea Luna on VC & debt financing, venture funds, and exits, and Elena Cruz on product launches & partnerships, other news, policy, and deeper reads.
Highlights:
$39.5 million in fintech funding (equity + debt)
Cathay Innovation announces its third fund
Klar acquires Somos
A small ask: we're at 1,984 subscribers — thank you!!  Would you help us get to 2,000 by sharing and/or subscribing? 🙏🏽
💛 Y'all be good out there.  ¡Saludos!  Até a próxima!
---
Editor's Note: sign up here for virtual office hours to go through your pitch, chat about the ecosystem, talent, career paths, whatever is on your mind, dear reader!
---
Sponsored Content
Want to sponsor a newsletter? See our sponsorship information here.
---

📣 Latam startup alum who have been impacted by layoffs and recruiters looking for top talent, check out the Startups Alumni and Layoffs Brasil databases.  If I can be of help in some way, feel free to sign up for office hours here.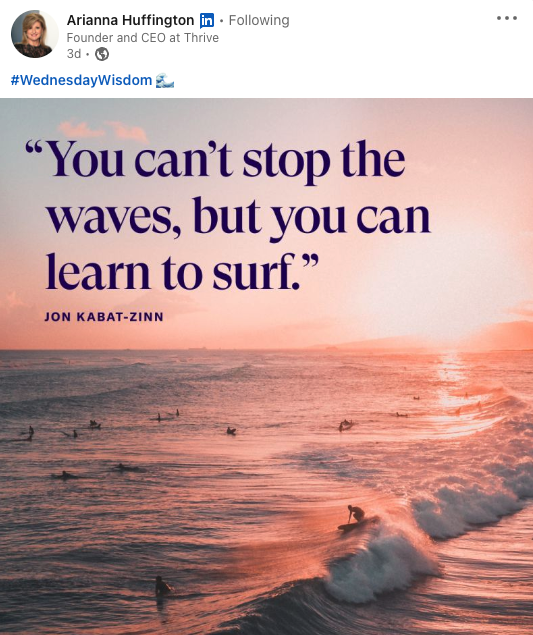 If you're looking to hire from a group of 10,000+ smart, motivated fintech professionals, come pick up a Collective Pass and post a job here.  If you're looking for your next adventure at one of the best fintech companies, check out the open roles here!
---
💸 Venture Financing
Arrenda (fka ViveFácil), the Mexico City-based real-estate-focused lending platform, raised a $1.5 million pre-seed round led by Fasanara Capital with participation from Kube Ventures, ODX Flexport, Lightspeed, and Wharton Fintech, amongst others. The company also announced $25 million in debt financing to offer products like Adelanta, advancing up to a year of future lease receivables to landlords in Mexico.
💵 Debt Financing
Grupo GCB, the Brazilian holding company specializing in the financial and capital markets, announced a $13 million funding round from Credix. The majority of the financing will be directed towards Adiante, the SME lending offering credits through prepayment of receivables.
---
💰 Venture funds
Global VC firm Cathay Innovation announced its third fund, targeting $1.05 billion to invest in Series A and B rounds as well as reserves for follow-ons for companies that fall under the UN Sustainable Developments Goals (SDGs) with checks ranging from $5 to $80 million for investments around the world.  Portfolio companies in Latam include Kueski, Lana, and Xepelin.
---
☯️ Exits
🤝 M&A - Fintech
Klar, the Mexican consumer lending platform, announced the acquisition of Somos, a credit scoring company.  The deal is intended to help Klar reduce risk and improve the customer experience via Somos' deep learning-based data analysis models.  The details of the transaction were not disclosed.
BIt2Me, the Spanish crypto wallet and exchange, announced the acquisition of an 85% stake in  Peruvian exchange Fluyez. The transaction was valued at $1 million.  Other details were not disclosed.  Fluyez will continue operating as before. Bit2Me is in active conversations to acquire another exchange in Chile and also on the hunt for companies in Colombia and Uruguay.
Why are Fintech Merger & Acquisitions on the rise in 2022?
🏦 M&A - Bank and FinServ
Vasta Platform Limited (NASDAQ: VSTA), the Brazilian education company, announced the closing of a minority investment in Educbank, the first financial ecosystem dedicated to K-12 schools.  The $29 million investment for 47.4% of the company will be split in cash and future credits from the sale of assets. The transaction will help Vasta with its mission to help schools undergo digital transformation by adding Educbank's working capital management services.
💻 IPOs & SPACs
LatAmGrowth (NASDAQ:LATGU)'s lock-up period will expire on Monday 25 July.  The special purpose acquisition company (SPAC) issued 13 million shares in its initial public offering (IPO) on 25 January of this year.
---
🚀 Product Launches & Partnerships
💻 Fintechs
Nubank announced Pix no Crédito, giving customers in Brazil the option to make payments with Pix using their Nubank credit card limits.
OSMO Wallet, a Guatemalan startup that allows buying and selling Bitcoin, announced a partnership with IBEX to offer bitcoin-based financial services and promote hyperbitcoinization in Guatemala.
Fluyez, the Peruvian crypto exchange, announced a partnership with Talently, allowing the platform's tech talent to pay for their training through crypto assets.
BEE4, Brazil-based the first regulated market for tokenized shares, announced the launch of the first local market for tokenized shares, allowing Brazilian companies with annual revenues between $1.8-55 million to make public offerings of up to $19 million.
Triidy, the Colombian e-commerce platform, announced the launch of its digital card to advance cash flow to e-commerce companies by offering a tool and information.
ICBC Argentina, announced the launch of its app YOY which offers financial solutions for young people over 18 years of age, in addition to including a savings account and a virtual debit card.
Tul, the Colombian marketplace for hardware stores, announced a partnership with different fintechs to implement a financing program that allows hardware stores and builders to increase their inventories. Tul currently has more than 30,000 products in its app, 500 brands, and a presence in several cities in Colombia, Mexico, and Brazil.
🏦 Financial Services & Banking
Towerbank, a bank in Panama, announced the launch of its Visa debit card that allows the use of cryptocurrencies.
---
📰 Other News
Bitbase, a based-Spain cryptocurrency company, announced the opening of its first phygital exchange in Paraguay. During 2022 it will also install crypto ATMs.
Darwin Seguros, a Brazilian insurtech, raised $7.8 million in its series A led by the CVC of Banco BV, one of the main financing banks for automobiles in Brazil.
Ank, Banco Itaú's digital wallet in Argentina, announced that it will stop operating as of July 29, due to Itaú's spending cuts in the region.
Webow announced a new acceleration program with funding of 1000 million tokens. This is the first accelerator in Latam structured as a DAO (Decentralized Autonomous Organization). Webow uses blockchain technology to finance startups through the use of cryptocurrencies.
---
📜 Policy
The Mexican banking commission (CNBV) announced fines for 10 banks in Mexico and the rating agency S&P for failing to comply with regulations such as money laundering prevention and untimely delivery of information; the total amount of the fines amount to $1.3 million.
How Brazil positioned itself as a global benchmark in financial regulation
How Colombia's Crypto Regulations Might Look
Coinbase says the SEC's lack of clear digital securities rules is a 'huge missed opportunity'
Check out our global policy issue here.
---
📚 Deeper Reads
FinTech Is Driving Financial Inclusion In Latin America
Marcelo Claure Plots Next Move for His Billions After SoftBank Split
​​The Company of the Future is Default Global
The Potential of Alternative Data Sources for Lenders
​​From Fintechs to Incumbents? The Neobanks Buying Banks in LatAm
Argentina: the financial history of a country in crisis, but with a treaty with innovation in the payment sector (PT)
---
🦉 Post of the Week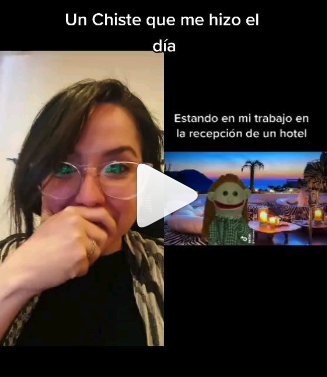 ---
Made in Latam with 💛 by Christine, Elena, and Andrea
👍👎 Did you like this edition of TWIF Latam?  Take a 1-minute anonymous survey here or message me with news items and suggestions.  I'd genuinely appreciate any and all input. If you liked what you read, please consider sharing or subscribing.
Come meet us in person at www.thisweekinfintech.com/events.  You can also join our global community on Twitter, LinkedIn, and Instagram.