Hola Amig@s Fintech,
Howdy from Dallas, Texas 🤠.  How many of y'all would have guessed that this is my hometown?  Yep, good ole Cowboys country.  Though tbh I much prefer the Texas Rangers (and el beis ⚾️ in general).
Despite the fact that Latinx represent 38% of Texas' population, I only started learning 🇪🇸 about seven years ago.  Next up, I'm going to learn Portuguese.  Since you've all been so generous with your support as I've been learning about web3 in public, I would welcome any and all resources not only for studying the language but also to continue building my network in Brazil 🇧🇷.
Please find below this week's Latam fintech financings and exits.  Wishing you boas festas / felices fiestas! 🪅 It's been a doozy of a year and I'm giving myself next week off.  See you in 2022!
💛 Y'all be good out there.  ¡Saludos!  Até a próxima!
---
Editor's Note: If you're an early-stage startup founder raising equity or debt, I may be able to help - email me at christine@thisweekinfintech.com or sign up for open office hours here to go through your pitch, chat about the ecosystem, talent, whatever is on your mind dear reader!
---
Sponsored Content
Want to sponsor a newsletter? See our sponsorship information here.
---
🦉 Tweet of the Week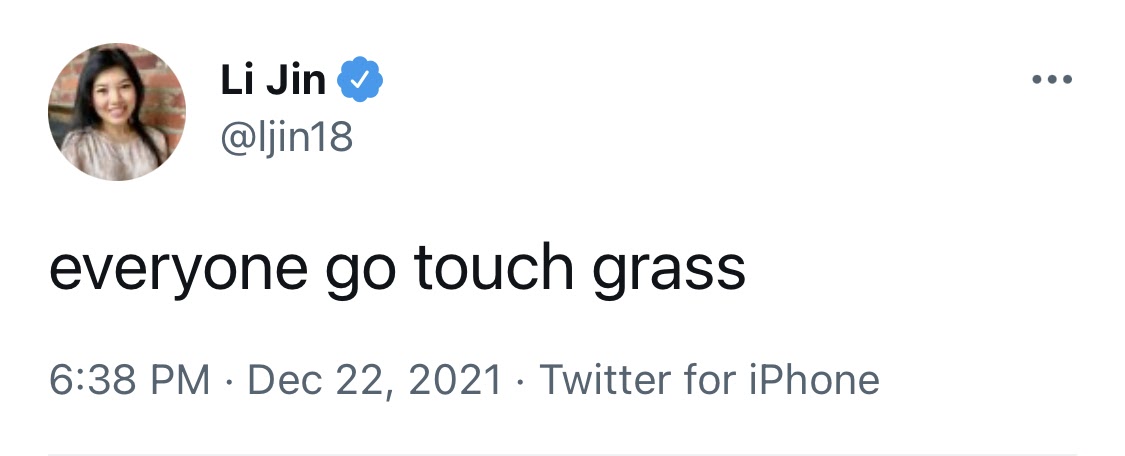 ---
💼 Open Role Spotlight
Conduit is looking for a Business Development Lead for Latam (remote).  Check out the job description here.
Browse more open roles on This Week in Fintech's job board.
---
📊 Stat of the Week
In 2021, venture-backed companies have raised $14.8 billion across 772 deals in Latin America, according to PitchBook data. That's more than the total capital invested in the region in the previous six years combined. (Source)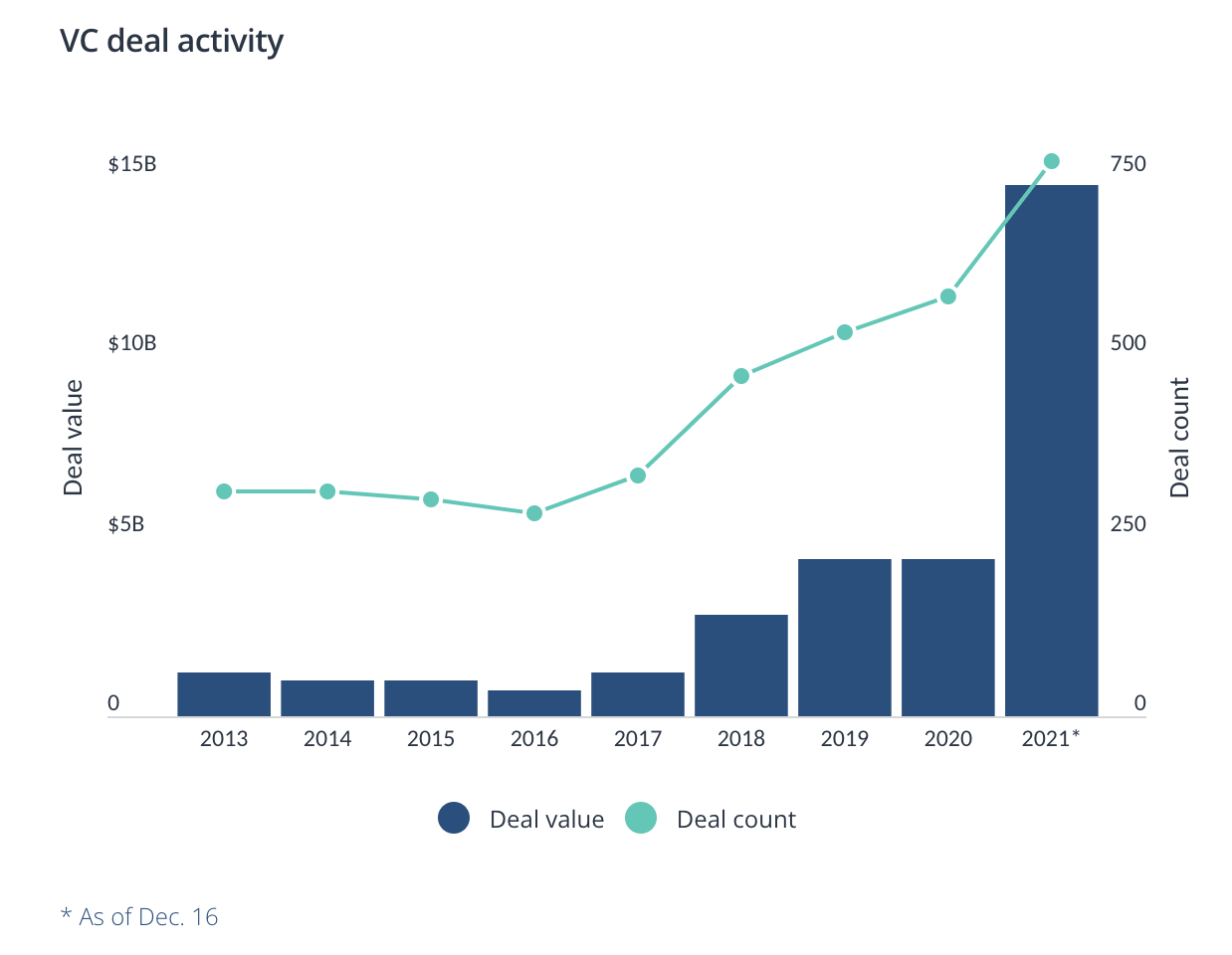 ---
💬  Quote of the Week
"Decentralization technology is going to help small countries much more than large ones. Crypto really is an opportunity for small countries that have not been winners for the last 50 years and that many of the consequences are unpredictable."
– Vitalik Buterin, creator of Ethereum during his visit to Argentina  (Source)
▶️ Watch the replay of Vitalik's interview with Ong Bitcoin Argentina here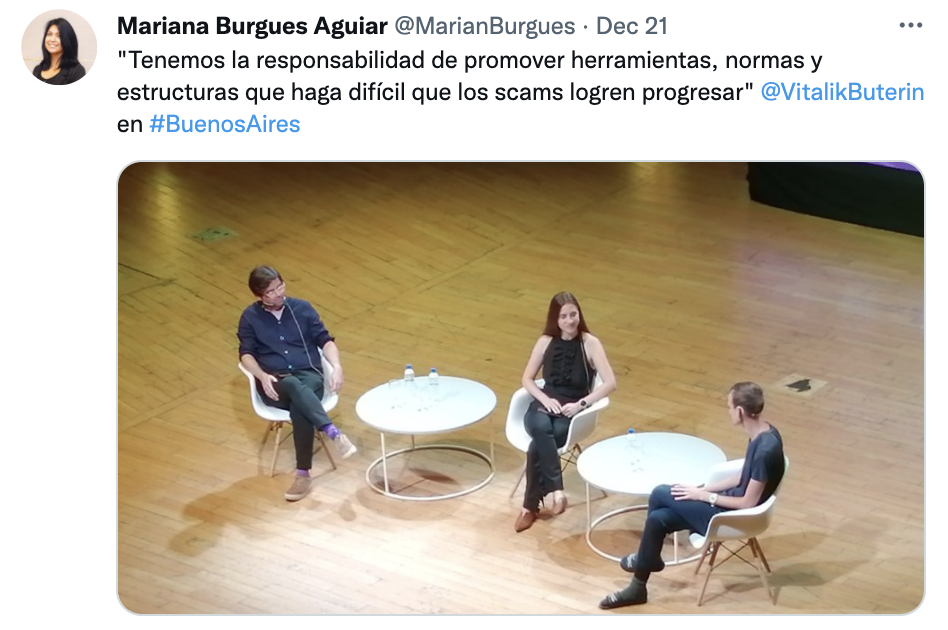 ---
💸 Venture Financing
Bitfy, the Brazilian crypto wallet, raised a $2.5 million Series A led by Borderless Capital with participation from Algorand, Dash Investment Foundation, and various US angel investors.  The company aims to offer better security and user experience to investors who own crypto but are not traders.  It currently has 120,000 active customers in Brazil.
Credix, the Belgium-based blockchain platform focused on the Latin American market, raised a $2.5 million Seed round from DRW Cumberland, ParaFi Capital, Solana Ventures, and several other funds and angels.  The company plans to launch Brazil in January, offering credit fintechs cheaper, uncollateralized debt financing.
QueroQuitar, the Brazilian debt settlement marketplace, raised a $2.6 million Seed round led by doValue.  Since 2015, the startup has helped 57 million customers negotiate their debts.
Conta Simples, the Brazilian platform for small and medium-sized enterprises (SMEs), raised a $21.5 million Series A led by JAM Fund with participation from Valor Capital, Base10 Partners, Y Combinator, Quartz, and Big Bets. The company offers corporate cards and digital accounts to its 37,000 clients and is in the process of obtaining its Direct Credit Society license.
Addi, the Colombian buy-now-pay-later (BNPL) startup, raised $80 million in equity led by GIC Private LTD, and SoftBank Latin America fund.  Additionally, the company raised $125 million in debt financing led by Goldman Sachs.  In 2022 the company will launch in Mexico and is evaluating other markets.  Addi currently serves 500,000 clients and 1,000 merchants in Colombia and Brazil.
---
💰 Venture funds
MrPink, an early-stage fund based in Argentina, announced its new fund dedicated to series Seed investments of $100-300K in South America.
VentureFriends, a European early-stage VC, announced a $112 fund aimed at Southern Europe, the Middle East, and Latam.  This is the third fund for the firm, which invests in Seed and Series A startups in consumer, proptech, fintech, marketplaces, and SaaS.
---
☯️ Exits
Acquisitions and rebundling were key trends of 2021
🤝 M&A - Fintech
Brazil's QI Tech announced the acquisition of Zaig for an undisclosed amount.  The acquisition will allow QI Tech to offer credit as a service to over 110 clients, complementing existing services such as peer-to-peer (P2P) lending via an API, cardless lending, and buy now pay later (BNPL).  QI Tech was the first fintech to be licensed by the Brazilian Central Bank as a Direct Credit Society (SCD).
---
📰 Other News
Santander announced that it will spend around $6 billion on digital transformation in Latin America between 2022 - 2024.  The region generates 40% of its profits worldwide.
QuintoAndar, the Brazilian real estate platform, announced the acquisition of Argentina's Navent for an undisclosed amount.  Navent is the parent company of portals such as Zonaprop in Argentina; Imovelweb, Wimoveis, and Union Software in Brazil; Plusvalia in Ecuador; Compreolalkyle in Panama; Adondevivir and Urbania, in Peru; Inmuebles24 in Mexico; and Tokko Broker Software.  This is the company's fourth acquisition this year.
Gabriel Boric, 35, was elected as Chile's president, defeating far-right candidate José Antonio Kast.  The leftist former student leader of the country's biggest protest movements becomes the country's youngest head of state.
---
📜 Policy
Banco Central do Brasil, the central bank of Brazil proposed putting the brakes on a draft proposal that would create tougher rules for fintechs to level the playing field between fintechs and traditional banks.  La Asociación de Bancos de México (ABM), or Mexican banking association, also recently requested creating a level playing field for fintechs and incumbents.
Also, check out our weekly global Policy edition by Ben White here.
---
📚 Deeper Reads
Uruguay Tech Veteran Sees Three More Unicorns Emerging Soon
Death of a startup marks a new era in Latin America
The big ideas that fintech will tackle in 2022
Watch the replays from LendIt Fintech Latam 2021
VC funds gave many gifts to Latin America in 2021
Web3 is moving at the speed of light so don't feel like you're the only one who is struggling to keep up.  #WAGMI.  For bite-sized chunks of web3 learnings, follow Frank Rotman(@fintechjunkie) on Twitter:

---
Made in Latam with 💛
👍👎 What should I re-think for the next TWIF Latam?  Take a 1-minute anonymous survey here or message me with suggestions or news items.  I'd genuinely appreciate any and all input. If you liked what you read, please consider sharing or subscribing.
Come meet us in person at www.fintechhappyhour.com.  You can also join our global community on Twitter, LinkedIn, and Instagram.