Hola amig@s fintech,
Happy Equinox!  For those in the Northern Hemisphere, yay for longer and warmer days to come.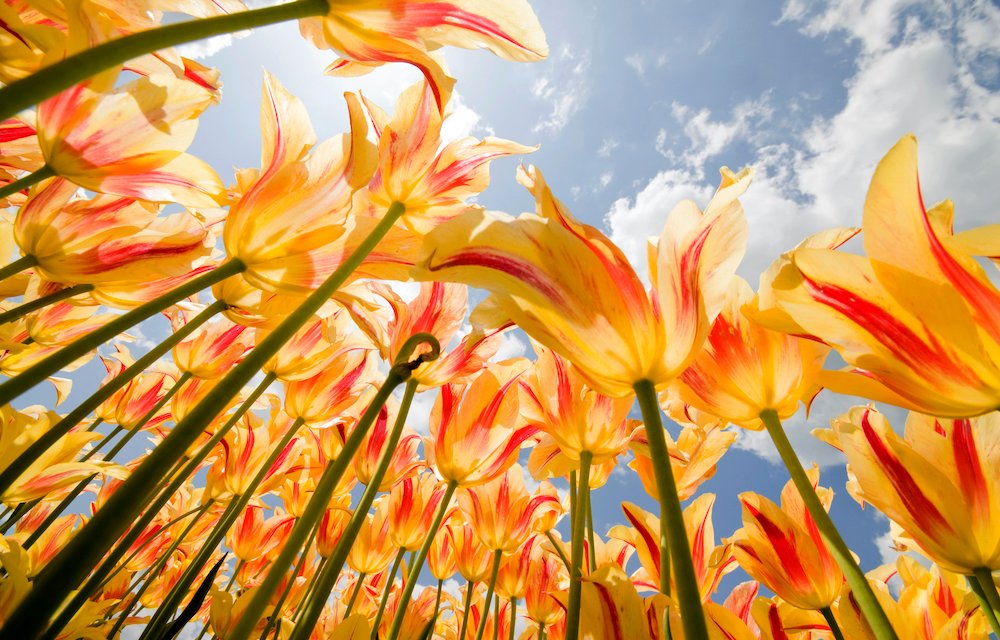 Fun fact: this Monday is a bank holiday in both Mexico and Colombia.  Hope our readers there are enjoying the long weekend. 💆🏽‍♀️ I look forward to seeing some of you Wednesday for the Bogotá Fintech Happy Hour and Saturday for the CDMX Fintech Fest!
Please find below this week's front page of Latam fintech news.
💛 Y'all be good out there.  ¡Saludos!  Até a próxima!
---
Editor's Note: If you're an early-stage startup founder raising equity or debt, I may be able to help - email me at christine@thisweekinfintech.com or sign up for open office hours here to go through your pitch, chat about the ecosystem, talent, whatever is on your mind, dear reader!
---
Sponsored Content
Want to sponsor a newsletter? See our sponsorship information here.
---
💼 Open Role Spotlight
Primary Venture Partners is looking for an NYC-based Operator-in-Residence focused on Latam.
Browse open roles on This Week in Fintech's job board.
---
📊 Stat of the Week
In the two weeks leading up to March 7, a total of 51 fintechs around the world raised a collective $1.1 billion in funding, down 63% from the prior two-week period in which 80 companies raised almost $3 billion. (Source: Crunchbase)
🦉 Notable Tweets
---
💸 Venture Financing
Kamino, the Brazilian fintech infrastructure platform, raised a $6.1 million pre-seed round from Inspired Capital, Global Founders Capital, Fontes (QED), Picus Capital, Flourish Ventures, Propel VC, Clocktower, Norte Ventures, and Gilgamesh.  The company aims to help startups get set-up more quickly by taking care of legal and financing needs across the different geographies that need to be navigated, such as Latam, Cayman Islands and Delaware.
Contalink, the Mexican software-as-a-service (Saas) company, raised a $2.1 million seed round led by Y Combinator and 500 Global with participation from Scribble Ventures, Kalonia, SOMA Capital, and others.  The startup helps automate accounting processes.
Let'sBit of Argentina raised a pre-seed round led by Angel Ventures with participation from Primary Ventures and other investors.  The size of the round was not disclosed.  The platform enables transfers from traditional bank accounts to crypto and DeFi protocols  in Argentina, Colombia, and Perú.
Cura Deuda, the Mexican credit counseling and financial education platform, raised $1.3 million in a round led by Magma Partners and Anteris.
Sempli, the Colombian fintech focused on small to medium-sized enterprises (SMEs), raised an equity round with an undisclosed amount from CAF, the development bank of Latam, Comfama and Ewa Capital.
---
💰 Venture funds
OikoCredit announced Harold Caderón as the new head for its corporate venture capital arm in Latin America.  The firm is looking to invest in companies from pre-series A to Series B who are focused on financial inclusion, the agro sector, and renewable energy.
Do VC industry specialists outperform?  According to PitchBook analysis, investors with deep domain and market expertise don't really beat generalists' fund performance: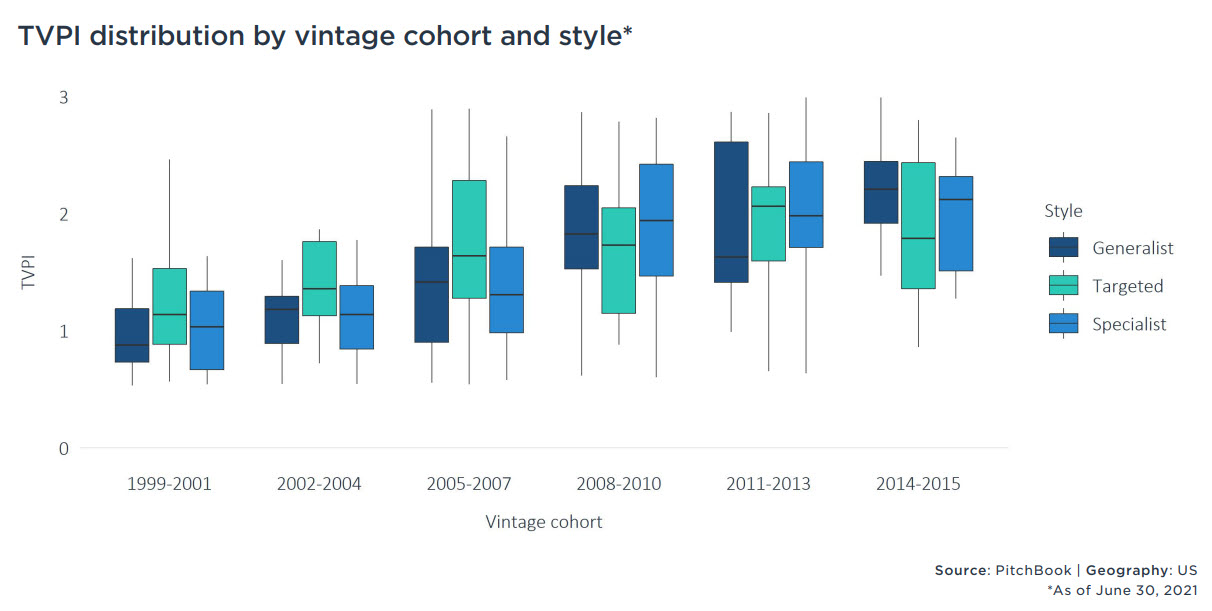 ---
☯️ Exits
🤝 M&A - Fintech
Buk, the Chilean HRTech, announced the acquisition of PayFlow Chile.  The translation will allow Buk's clients to utilize PayFlow Chile's salary-on-demand platform.
🏦 M&A - Bank and FinServ
Banco Itaú announced the acquisition of a 30% stake in two Uruguayan fintechs, Prex and Paigo.  Prex offers local and international transactions as well as personal loans and financial management.  Paigo offers financial services to the unbanked.  The Brazilian bank also announced the acquisition of a 56% stake in Resonance Uruguay, a payments and point-of-sale (POS) platform.
---
🚀 Product Launches & Partnerships
💻 Fintechs
Konfío announced a partnership with Daisytek, a Mexican wholesaler of office and tech equipment to offer financing options to Daisytek's SME clients.
Aplazo announced a partnership with Mastercard to launch a virtual card for its buy-now-pay-later (BNPL) product.  The card will allow customers to shop anywhere in Latin America with deferred payment plans.
Wenance, the Argentinian consumer lending platform, announced its launch in Peru.  It also operates in Mexico and Uruguay with a total of 150,000 active clients across the region
Lemon Cash, the Argentinian crypto wallet, announced its launch in Brazil.  The platform will allow customers to hold Brazilian reales alongside crypto and receive weekly interest of up to 13% with $DAI.
Betterfly, the Chilean insurtech unicorn, announced a partnership with Interseguro of Peru to offer the startup's wellness platform to seven million Peruvian customers.
Dock, the Brazilian payments platform, announced the opening of seven offices in the region.  The company aims to be the lead banking-as-a-service (BaaS) provider after consolidating two recent acquisitions, BPP and Cacao. It plans to strengthen its presence in Mexico, Peru, Chila, Colombia, and Argentina as well as opening offices in Quito and the Dominican Republic.
Coinbase, the largest crypto exchange in the US, announced its plans to establish a talent hub in Brazil, with 130 job openings.  The company plans to develop products and solutions for South American customers as part of its international expansion efforts.
Apple announced the launch of Apple Pay in Argentina and Peru with Chile coming soon.
🏦 Financial Services & Banking
Bradesco's digital bank Digio announced the launch of a dental health plan, the first of six insurance products to be launched this year.  The product is in partnership with Odontoprev and Aon.
---
📰 Other News
OXIO, the telecom-as-a-service (TaaS) platform, raised a $40 million series B led by ParaFi Capital with participation from Digital Currency Group, Ascend, and Leydon along with existing investors such as Monashees, Atlantico, and Fintech Collective.  The NYC-based startup has offices and operations in Mexico where it serves clients such as Grupo Bimbo, Grupo Coppel, and Rappi.  The company provides an API that allows brands to offer personalized mobile phone services.
Carnaval launches as the first Latin American NFT marketplace leveraging the security of the Bitcoin network via Rootstock (RSK), an open-source network hosting smart contracts and dapps, and RSK Infrastructure Framework (RIF).  Carnaval plans to launch a collection of 210 unique art pieces minted as NFTs.
Microsoft announced a rare crypto-related investment in ConsenSys' latest $450 million round.  ConsenSys was founded by Joseph Lubin, a co-founder of Ethereum, the world's second-biggest cryptocurrency.
American Express is joining the web3 party as it has reportedly filed trademark applications to register its name, logo and slogans for a range of banking services in the metaverse.
Draftea, the Mexican fantasy sports platform, raised $4 million in additional funding from celebrities such as Pau Gasol, Iker Casillas, and the Chainsmokers.  It previously announced a $13.2 million Series A from Sequoia, Kaszek, and others.
---
📜 Policy
The Central Bank of Brazil unveiled stricter regulations for FinTech firms, imposing regulations based on the size and complexity of these companies and creating tougher standards for required capital.
A report by the Mexican Banking Commission (CNBV) revealed that only 14% of 215 financial institutions offer products focused on women.  In terms of leadership positions, only 26% of director roles in these organizations are held by women.  The CNBV will form an inter institutional committee for gender equality in financial entities in order to establish practices focused on the design of products and services more suitable for women.
Also, check out our global policy edition by Ben White here.
---
📚 Deeper Reads
Colombia Fintech's ranking of Colombian digital wallets
Latam vs rest of world fintech valuations
Perspectives of the Fintech Industry in Chile for 2022
7 out of 10 fintechs in Argentina are implementing open banking or embedded finance
How profitable are digital wallets in Argentina and why do most of them lose money?
QR codes, the future of payments
The vibe shift in Silicon Valley
How Tech Companies are Helping their Ukrainian Workers
Breaking Down Banking as a Service
---
Made in Latam with 💛
👍👎 Did you like this edition of TWIF Latam?  Take a 1-minute anonymous survey here or message me with news items and suggestions.  I'd genuinely appreciate any and all input. If you liked what you read, please consider sharing or subscribing.
Come meet us in person at www.fintechhappyhour.com.  You can also join our global community on Twitter, LinkedIn, and Instagram.