Hola amig@s fintech,
Happy belated Valentine's Day 🤍 and Money Super Bowl!
Looking forward to seeing many of you next Thursday, 24 Feb at our 🇲🇽 CDMX Happy Hour and at other events we've recently announced around the region: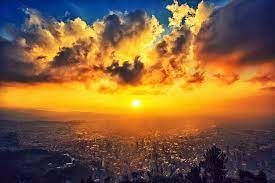 (Don't worry, we're coming soon to Santiago, Lima, Madrid, and Quito!)  Please find below this week's front page of Latam fintech news.
💛 Y'all be good out there.  ¡Saludos!  Até a próxima!
---
Editor's Note: If you're an early-stage startup founder raising equity or debt, I may be able to help - email me at christine@thisweekinfintech.com or sign up for open office hours here to go through your pitch, chat about the ecosystem, talent, whatever is on your mind, dear reader!
---
Sponsored Content
Want to sponsor a newsletter? See our sponsorship information here.
---
💼 Open Role Spotlight
Arcus is hiring a remote-based VP of Product Growth and Commercialization.  See more details here.
Browse open roles on This Week in Fintech's job board.
---
📊 Stat of the Week
SoftBank led investment activity in the region in January with seven deals, followed by Kaszek, Maya Capital, Domo, Canary, Iporanga, and Endeavor. VC activity in the first month of the year was up 70% vs the same period last year, with 80 deals worth more than $1.3 billion.  (Source)
---
🧵 Read of the Week
---
💸 Venture Financing
Vita Wallet, the Chilean remittances startup, raised a $750K pre-seed round led by ABC Din's corporate venture capital (CVC) arm and Fen Ventures.  The financing will be used to expand into Mexico and Argentina. It currently operates in Chile and Colombia with over 35,000 clients with $65 million worth of transactions registered.
Mezubo, the Colombian lending platform specializing in used-car financing, raised a $5.5 million seed round led by Canary and DILA Capital.  The funding will be used to grow in Colombia as well as launching another country in Latam this year.  To date, it has received over 20,000 applications for financing via its platform.
Mundi, the financial services platform for cross-border trade, raised a $16 million Series A led by Union Square Ventures with participation from Upper90, FJ Labs, Base10, Gilgamesh Ventures, Monex, and notable angel investors.  The startup offers SME exporters in Mexico working capital by paying them upfront versus normally having to wait for up to 90 days to get paid.
Neon, the Brazilian neobank, raised a $300 million Series D led by BBVA and confirmed its unicorn status without disclosing its current valuation.  The digital bank has more than 15 million customers, with 88% of users from low-income socioeconomic classes.  The company's notable investor list includes Propel Venture Partners, Monashees, Quona, Flourish, General Atlantic, BlackRock, PayPal Ventures, and Endeavor, among others.
💵 Debt Financing
Delt.ai, the Mexican small and medium-sized enterprise (SME) lending platform, raised $25 million in TrueUSD from DeFi Trust Token.
---
💰 Venture funds
Better Tomorrow Ventures announced it has raised a $225 million second fund.  The firm led by Sheel Mohnot and Jake Gibson invests in fintech startups at the pre-seed and seed stages.  Its current portfolio includes several Latam companies such as Clubbi, Divibank*, Mendel, and Super.
Capria and Cometa announced an alliance to invest in Latam's soonicorns (soon-to-be unicorns).  Capria is a fund of funds that has also invested directly in companies like Agrofy and Kueski.  Cometa is a Mexico-based VC firm that has invested in the likes of Bitso, Cabify, and Kueski.
SoftBank announced the second edition of its SoftBank Group Operator School, starting 24 February.  The seven-week program is designed for startup founders and operators to learn more about VC, fundraising, negotiation term sheets, and other key topics.
Brazil Venture Capital announced the second edition of Startup Boost Lab, a program designed for female founders focused on fundraising.  Applications are open through 17 March.
---
☯️ Exits
💻 IPOs & SPACs
Ebanx, the Brazilian payments company, announced it is delaying its initial public offering (IPO) in the US.
PYMNTS launched its FinTechIPO™ Index
---
🚀 Product Launches & Partnerships
💻 Fintechs
Khipu, the Chilean payments startup, announced its launch in Argentina.  The company currently processes more than 10 million payments per year.
Transact365, the UK-based payments platform, announced its expansion into Latin America.  With Transact365, merchants across 10 countries in the region including Mexico, Brazil, Colombia, Ecuador, Peru, El Salvador, and Costa Rica will be able to make bank transfers in local currency and payment methods such as Pix and Boleto, as well as cross-border transactions.
Produce-Pay announced the launch of Quick-Pay, a financing option to provide liquidity and connect farmers with buyers in the US.
Rextie and Xcoop announced a partnership for remittances in Perú.  Rextie is a digital currency exchange platform while the Argentinian Xcoop offers cross-border payments across Latam.
Lemon announced that it will now offer payments with Bitcoin and Ethereum via its contactless Visa card, Lemoncard.
Strike, the startup behind digital wallet Huelga that enables transactions in Bitcoin via a regular bank account, announced its launch in Argentina.  It currently operates in El Salvador and the US and plans to expand this year to Brazil, Colombia and Venezuela.
Agente Cash, the Peruvian payments and remittances company, announced its launch in Ecuador.  Agente Cash enables offline payments via phone and a network of agents in rural areas without access to the internet.
Bitso, the crypto exchange, announced its formal launch in Colombia as part of a pilot in the regulatory sandbox and in conjunction with Banco de Bogotá.
Flink, the Mexican investment platform, announced its plans to start operating in Colombia in June or July this year.  It is also looking at countries like Peru, Chile, and Argentina for future expansion.
---
📰 Other News
Banco do Brasil announced record profits of $4.1 billion in 2021, an increase of 51.4% versus the previous year.
América Móvil, the Mexican telecommunications company, announced plans to roll out 5G for 90% of the 10 countries where it operates, primarily in Latin America.
The International Chamber of Commerce (ICC) and the Bogotá Chamber of Commerce announced the launch of a new Centre of Entrepreneurship in Bogotá, as it looks to position Bogotá as the 'Entrepreneurship Capital' of Latin America.
Talently announced the third edition of Becas para Mujeres Developers, supporting female tech talent.  Applications are open through 31 March.
Forbes published its top 30 business promises of Mexico, which included three women.  Soy Startup Latam published an alternative view, with its list of 30 women changing the ecosystem.
---
📜 Policy
The Brazilian Central Bank presented findings from a study on financial inclusion.  The number of Brazilians with credit cards went from 43% to 51% of the population from 2008 to 2018, according to Zetta, an association of tech companies working in digital financial services including Nubank, Mercado Pago, Z1, and Cora.
The Mexican banking commission (CNBV) announced another round of fines, including Inbursa, Santander, Banco del Bienestar, Autofin, and JP Morgan.  The sanctions stemmed from various reasons cited from liquidity requirements to data compliance and in amounts from $40K to $235K.
Revolut México announced it will apply for a banking license though it is not discarding the license via acquisition route that Nu México and Ualá have taken.
---
📚 Deeper Reads
El Salvador's Bitcoin Law: Understanding alternatives to government intervention
Fintech Brain Food: Web 3 is new risk, new opportunity
Mexican citizens have requested more credit cards than ever since the pandemic started
---
🦉 Tweet of the Week
---
Made in Latam with 💛
👍👎 Did you like this edition of TWIF Latam?  Take a 1-minute anonymous survey here or message me with news items and suggestions.  I'd genuinely appreciate any and all input. If you liked what you read, please consider sharing or subscribing.
Come meet us in person at www.fintechhappyhour.com.  You can also join our global community on Twitter, LinkedIn, and Instagram.