Hola amig@s fintech,
Happy Independence Day to Mexico, Guatemala, El Salvador and Chile!  ¡Viva 🇲🇽🇬🇹🇸🇻🇨🇱!
tl;dr:
$149.5 million raised (equity + debt)
Nubank to un-IPO from Brazilian exchange
More M&A: PayU + Ding, Western Union + Te Enviei, PayRetailers + Asamblo
Please find below this week's front page of Latam fintech news. If you're reading this on the web, we'd really appreciate your support by sharing and subscribing.
💛 Y'all be good out there.  ¡Saludos!  Até a próxima!
---
Editor's Note: sign up here for virtual office hours to go through your pitch, chat about the ecosystem, talent, career paths, whatever is on your mind, dear reader!
---
Sponsored Content
Want to sponsor a newsletter? See our sponsorship information here.
---

📣 Latam startup alum who have been impacted by layoffs and recruiters looking for top talent, check out the Startups Alumni and Layoffs Brasil databases.  If I can be of help in some way, feel free to sign up for office hours here.
If you're looking to hire from a group of 10,000+ smart, motivated fintech professionals, come pick up a Collective Pass and post a job here.  If you're looking for your next adventure at one of the best fintech companies, check out the open roles here!
---
📊 Stat of the Week
According to Paola Loranca, CEO of Tu Casa Migrante, Mexico has received $5.26 billion in remittances from January to August of this year.  One out of every seven households in Mexico receives some funding via remittances, at an average of $387 per month.
💬  Quote of the Week
"Earth is now our only shareholder." - Yvon Chouinard, Patagonia founder on donating his $3 billion company to a non-profit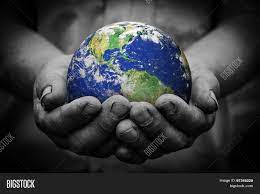 📖  Read of the Week
Per Chainalysis, crypto usage in Latin America grew by 1370% from 2019-2021.  Find out why in Paxos' new' whitepaper: What's Driving the Growth of Digital Assets in Latin America?
---
💸 Venture Financing
Bart Digital, the Brazilian agriculture financing platform, raised a $964,000 pre-Series A round from E3 Negocios and Bossanova Investimentos, along with other undisclosed investors. The company simplifies and automates private credit operations in agribusiness. The new funding aims to strengthen their presence in the northern region of Brazil and launch new product verticals.
Ubii, the Venezuelan PoS system and wallet, raised a $4.5 million seed round from undisclosed investors.  The app offers a pre-paid Visa card for local transactions in bolivares and recently announced it will be launching a pre-paid MasterCard for international payments.
DolarApp, the Mexico City-based digital wallet, raised a $5 million seed round led by Y Combinator and Kaszek, along with a group of over 50 angel investors. The app provides users access to banking in dollars via Circle's USDc stablecoin.  Features include a multi-currency account, interest-bearing savings, flat-fee remittances, and an international MasterCard with cashback.
💵 Debt Financing
Prestamype, the Peruvian SME lending platform, announced a $2 million loan from the IDB Lab. The company offers secured working capital loans with property as collateral.  To date it has disbursed over  $24 million to 750 clients. Other products include FX platform Cambio Seguro and digital factoring.
Finaktiva, the Colombian SME financing platform, raised a $25 million debt round from Bancolombia and Swiss impact fund, ResponsABILITY. This financing will allow the company to strengthen their financial services to local SMEs.
RappiPay, the digital banking arm of Colombian delivery app Rappi, announced a $112 million credit facility from Bancolombia, Banco de Bogotá, Davivienda and Itaú to continue expanding its product offering. The joint venture between Rappi and Davivienda has issued over 220,000 credit cards in Colombia with 40% of its users being first-time cardholders.
---
💰 Venture funds
VC funds still rolling as Northzone announces largest fund, while Salkantay is largest Peru fund
---
☯️ Exits
🤝 M&A - Fintech
Payments provider PayU announced that its acquisition of electronic deposits and mobile payments platform Ding was approved by Colombian regulatory authorities. This comes five months after the transaction was originally reported and will allow PayU to offer its corporate and SME clients the ability to accept payments via debit and credit cards, QR codes, and one-time password keys.  Financial details of the transaction were not disclosed.
Western Union (NYSE: WU), announced the acquisition of Te Enviei, a Brazil-based digital wallet. Details of the transaction were not disclosed. The acquisition is expected to accelerate Western Union's market launch with Brazil anticipated to be live in the first half of 2023.
PayRetailers, the Spanish global payment services processor (PSP), announced the acquisition of Argentina-based software developer Asamblo whose client portfolio includes Adidas, Visa, Walmart, and Deloitte.  PayRetailers recently acquired Paygol in Chile and Pago Digital in Colombia.
💻 IPOs & SPACs
NuBank announced it plans to delist from Brazil's B3 stock exchange in order to reduce regulatory workload. The company will remain trading in the NYSE. The delisting is pending approved by the Brazil's Securities Exchange Commission (CVM).
---
🚀 Product Launches & Partnerships
💻 Fintechs
Kushki, the Ecuador-based payments startup, announced its entry into Perú as an acquirer, allowing it to offer merchants the ability to accept various forms of payment.  Currently there are only two other acquirers in the country - Niubiz for Visa and MC Procesos for MasterCard.  Kushki has a team of 170 in Perú and also operates in Mexico, Colombia, and Chile.
Linker, the Brazilian digital bank for SMEs acquired by ERP platform Omie, launched subscription plans, invoice issuing, and open finance capabilities.
Resuelve tu Deuda, the Mexico-based credit repair platform, launched in Brazil under the name go Bravo.  The company helps its clients renegotiate, pay down debt and reintegrate into the credit system.
Kamino, the São Paulo-based financial platform for startups, launched a digital bank account with a free corporate card for early and growth stage companies in Brazil.  The ability to receive and deploy money in local accounts is part of the company's vision to become a hub for its clients, complimenting existing offerings that include setup of offshore holding structures and foreign currency exchange services to receive venture funding.
Ebanx, the Latam-based payments fintech, announced its launch into Africa, which has a $115 billion digital economy and the fastest-growing digital games market.  The company plans are focused on South Africa, Kenya, and Nigeria, which account for 32% of the continent's population and 51% of its GDP.
Argentinian fintech Belo announced a partnership with Mexico-based AirTM.  Belo enables trading between Argentine pesos and crypto currencies while Airtm users in 190 countries can transact in digital dollars.  Belo users will now be able to send Argentine pesos or stablecoins to their AirTM account, which are automatically converted to AirUSD.
GOcuotas, the Argentine buy now, pay later (BNPL) fintech announced a partnership with Fedecom, the Commerce Association of Cordoba, that will allow member merchants to offer no-interest BNPL sales via debit card as well as other mechanisms to boost sales and average ticket size.
🏦 Financial Services & Banking
MODO, the digital wallet solution for more than 35 banks in Argentina, launched an instant payments feature and is exploring a BNPL feature.
Banco Guayaquil of Ecuador launched its digital wallet, PeiGo, to address the 45% of the population that remains unbanked.  The PeiGo app is free and has 15,000 users in the two weeks since launch.  It plans to launch a Visa debit card next month and a credit card next year.
Thomson Reuters, the multinational media company, announced the launch of Thomson Reuters Digital Banking, a solution for its Brazilian SME clients that offers payroll loans in partnership with fintech Paketá, lending solutions via Banco Modal, and ERP integrations with Conta Azul.
XP, the Brazilian investment company, announced that it has expanded the numbers of customers eligible for an international investment account from 400,000 to one million by reducing the net worth requirement to $1,900 (BRL 10,000). The service allows client to diversify into assets listed on the US and other international stock exchanges.
---
📰 Other News
Ethereum (ETH), the second-largest crypto platform by market value successfully completed 'the Merge', moving from its original Proof-of-Work (PoW) system to a Proof-of-Stake (PoS) system.  Ethereum powers thousands of web3 projects and 71 million ETH-based wallets.  With the migration, it should consume 99.9% less energy, making the network more secure and scalable.
Mibanco, the Peruvian bank with operations in Peru and Colombia, announced a $100 million loan from the IFC (International Finance Corporation, part of the World Bank). The loan will finance the growth of the portfolio of micro-enterprises that are led and/or owned by women in Peru. The loan is also backed by the Women Entrepreneurs Finance Initiative (We-Fi) and Goldman Sachs 10,000 Women initiative.
Pawer, the Chilean pet-focused insurtech, raised $350,000 via crowdfunding platform Broota with notable angels such as Eduardo della Maggiora or Betterfly and Cristián Tala of Pago Fácil participating in the round.  Pawer offers a monthly subscription model with access to veterinarians in person and online, and coverage for health issues as well as microchipping.  The financing will be used to add new services as well as launch in new markets like Mexico (!) and Colombia.
Fintech Velvet names former Santander Corporate Equity Derivatives division lead Priscilla Achur as its new head of sales.  Nubank adds Amazon and Netflix veteran Adrian Cockcroft as its first Tech Advisor for expertise on cloud, platformization, ESG, architecture, open source, and more.
Data company DrumWave announced it will launch dWallet in Brazil next month, a virtual wallet of 'monetizable' data.  dWallet will allow users to organize, authenticate and sell their data to third parties as well as open a data savings account.  The company estimates the potential market for data transactions at $1.8 trillion.
Open calls for applications: Techstars Payments powered by Stellar and MoneyGram, Voces por la inclusión by Credicorp for young social entrepreneurs in Perú, Chile, Bolivia, Colombia, and Panama; Impacta VC's Impact Fundraising Strategy Program.
Upcoming web3 events: 5-7 October Blockchain Land Nuevo León, MX;  11-14 October Devcon Bogotá; 11-12 November LABITCONF in Buenos Aires
---
📜 Policy
The Brazilian Central Bank approved fintech Magalu to offer payment transactions via Pix.  Hub Pagamentos of the same group is already authorized as a payment transaction initiator (ITP), Both fintechs are part of Magazine Luiza, the Brazilian retail company.
Brazil's Securities and Exchange Commission (CVM) imposed a ban on Singapore-based crypto exchange Bybit for acting as a securities intermediary without authorization. Bybit has discontinued trading as it works to resolve the issue.
Argentina's tax collection agency (AFIP) conducted a series of raids that discovered three covert crypto mining operations designed to avoid paying taxes and take advantage of heavily subsidized residential electricity rates
Chile's Senate Finance Committee (Comisión de Hacienda del Senado) approved the Ley Fintech proposal, passing it to the lower House of Congress.  The approval of the law would create a regulatory framework for fintech and open finance.
Mexico's banking commission (CNBV) authorized Toka Internacional, a food voucher card platform, as a depository institution (IFPE) under the fintech law.  The process took 1,080 days.  So far, the commission has granted 38 licenses - 24 IFPE and 14 crowdfunding (IFC).
---
📚 Deeper Reads
Amela: the meeting point for female founders in Latam (ES)
Crypto Isn't a Protest Tool; It's a Survival Tool (podcast)
IUPANA: The problem of remittances
The four main challenges for early stage startups (PT)
Brazil's retail companies move to become fintechs
---
🦉 Tweets of the Week
---
---
Made in Latam with 💛 by Christine and Andrea
👍👎 Did you like this edition of TWIF Latam?  Take a 1-minute anonymous survey here or message me with news items and suggestions.  I'd genuinely appreciate any and all input. If you liked what you read, please consider sharing or subscribing.
Come meet us in person at www.thisweekinfintech.com/events.  You can also join our global community on Twitter, LinkedIn, and Instagram.