Hola amig@s fintech,
Happy Everybody Deserves a Massage Week 💆🏽‍♀️ — indeed we do!  Please find below this week's front page of Latam fintech news.
tl;dr:
$455 million in fintech financing (equity + debt)
VC investment in Latam & Caribbean fintech down 60% from $3 billion in Q1 '22 to $1.2 billion in Q2 '22
Stori becomes Mexico's newest 🦄
If you're reading this on the web, it would mean a lot to me if you would like, share, and subscribe. 🙏🏽
💛 Y'all be good out there.  ¡Saludos!  Até a próxima!
---
👩🏽‍💻 Editor's Note: Now available on Wednesdays and Fridays - sign up here for virtual office hours to go through your pitch, chat about the ecosystem, talent, career paths, whatever is on your mind, dear reader!
---
Sponsored Content
Want to sponsor a newsletter? See our sponsorship information here.
---

📣 Latam startup alum who have been impacted by layoffs and recruiters looking for top talent, check out the Startups Alumni and Layoffs Brasil databases.  If I can be of help in some way, feel free to sign up for office hours here.
If you're looking to hire from a group of 10,000+ smart, motivated fintech professionals, come pick up a Collective Pass and post a job here.  If you're looking for your next adventure at one of the best fintech companies, check out the open roles here!
---
📊 Stat of the Week
Brazil took the title for 1H '22 in terms of overall VC activity.  "According to Transactional Track Record (TTR), in the first half of 2022 there were 375 venture capital investment rounds, totaling $3.1 billion."  (Source)
💬  Quote of the Week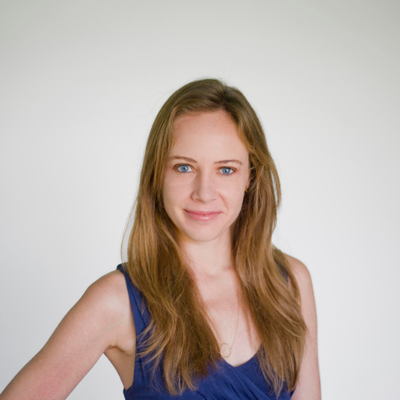 "there's something in the water when it comes to women in web3 down here." - 🔥Claire Diaz-Ortiz via TechCrunch
📖  Read of the Week
CB Insights State of Venture Q2 '22 Report, shows a 33% quarter-over-quarter decline in global fintech funding to $20.4 billion, while Latam & Caribbean fintech saw a 60% decline from $3 billion in Q1 '22 to a total of $1.2 billion in Q2 '22.
---
💸 Venture Financing
n1co, the El Salvador-based payments startup, raised a $12 million pre-seed round from undisclosed investors.  The platform reports nearly $1 million in monthly transactions in El Salvador, Guatemala, Honduras, Nicaragua and the Dominican Republic.  The funding will be used to develop its point-of-sale (POS) device, current accounts, and Visa debit cards to offer to 55 million people in Central America.
Kapital, the Mexico-based neo-bank for small and medium-sized businesses (SMBs), raised $10 million pre-Series A and $20 million in debt financing.  The equity portion of the round was led by Tenacity VC with participation from Telesoft, Broom Ventures, Pioneer Fund, Soma Capital, and FoundersXFund.  The financing will be used to expand to Colombia.
Deuna, the Latam-focused SaaS startup for e-commerce merchants, raised a $30 million Series A led by Activant Capital, with participation from Valor Capital, Abstract Ventures, Acrew Capital, Upload Ventures, and founder-angel investors from Plaid, Kavak, Jeeves, Xepelin, iFood, and R2.  The company plans to grow its presence, offering payments infrastructure including one-click checkout in Mexico, Colombia, Ecuador, Chile, and soon Brazil.
Stori, the Mexican consumer lending platform, raised a $50 million Series C led by BAI Capital, GIC, and GGV Capital, with participation from existing investors such as Lightspeed Venture Partners, General Catalyst, Vision Plus Capital, Goodwater Capital, and Tresalia Capital.  This brings its valuation to $1.2 billion.  The newly minted unicorn also announced a $100 million debt round from undisclosed investors.  Co-founder Marlene Garayzar is the first female founder in Mexico to reach unicorn status.
💵 Debt Financing
MercadoLibre raised $233 million from Goldman Sachs to finance its credit offerings via MercadoPago.  $106 million will be used for Brazil and $127 million for Mexico where the firm lends to individuals and small businesses.
---
💰 Venture funds
Multicoin Capital raised a new $430 million fund to invest $500,000 to $25 million in early-stage projects and up to $100 for later-stage companies with a focus on web3 infrastructure, DeFi, DAOs and business models to collaborate on intellectual property.  This is the firm's third and largest fund to date.  Its portfolio includes Ethereum, Solana, Paxos, and FTX.
5 investors explain why Latin America is poised to weather the crypto winter
Venture capital funding may have slowed, but VC firms have no problems raising new funds
---
☯️ Exits
🏦 M&A - Bank and FinServ
Brazil's Itaú bank announced the acquisition of a 35% stake in Avenue, the SoftBank-backed brokerage firm for $92 million which includes $29.6 million in cash and a secondary share purchase.  Avenue owns a US-based digital securities broker with more than $1.2 billion in assets under management.  The transaction is expected to give Itaú Unibanco more access to the foreign investment market.
Brazilian Law Firms Lead LatAm M&A Activity in First Half of 2022
---
🚀 Product Launches & Partnerships
💻 Fintechs
Cumplo, the Mexico-based SME financing company, announced the start of operations in Peru. Before the end of 2022, the company expects to finance up to $5 million with its factoring product.
Pomelo, Argentinian payments infrastructure startup, announced its expansion to Peru. It also announced a partnership with agtech Agrotoken, to offer a Visa card that would enable farmers to pay using the value of their harvested crops.
PicPay, the Brazilian digital wallet, announced the launch of crypto payments and Bitcoin purchases for its users in Brazil, benefiting more than 30 million customers.
Treinta, the Colombian digital ledger for microbusinesses, announced the launch of its new POS terminal that includes a free internet connection and will allow shopkeepers to check payments, suppliers and inventories in real-time. The solution is designed to reduce cash payments, which currently remain at 80%-90% in Colombia.
Tenpo, the Chilean digital wallet, announced the launch of a PayPal dollar account, allowing users based to open an account in the US from within the Tenpo app as well as a hedge against currency fluctuations by holding funds in USD.
Visa and Pomelo announced a partnership for the issuance of physical and digital cards, as well as payment processing in Mexico, Brazil and Argentina.
C6 Bank of Brazil announced the launch of auto loans where customers can request up to 70% of the appraised vehicle value with payment terms of up to 48 months and rates as low as 1.44% per month.
---
📰 Other News
MoneyGram and Stellar announced the Techstars Payments Accelerator program focused on finding fintech solutions to address the payment infrastructure in Latin America.
RappiCard announced an alliance with USAID, UC Berkeley, Northwestern, Texas A&M, and Mexico's ITAM to investigate systemic gender bias in credit underwriting models and improve AI models to be more inclusive.
Betterfly, the Chilean insurtech, announced the acquisition of Flexoh, a Spanish employee benefits company, beginning its expansion into Europe.  Betterfly currently operates in Chile, Mexico, Colombia, and Ecuador.
Stripe  reduced its valuation by 28% to $74 billion vs a valuation of $95 billion in March 2021.
Crédito Real, a Sofom and the largest non-bank lender in Mexico, reported its bankruptcy to the Mexican Stock Exchange.
Tune in to the Visa Everywhere Initiative LAC Final 20th July at 10am PT / 12pm CT / 1pm ET.  Finalists include Paynom, Bitsports, Floid, Huli, and Open Co.
---
📜 Policy
Condusef, the National Commission for the Protection and Defense of Users of Financial Services in Mexico, announced it has begun its review of licenses fintech platforms.  This includes 34 firms who are currently authorized - 20 IFPE and 14 IFC.  Initial findings from review of six companies cite issues such as lack of clarity in the name or commercial product, lack of transparency around commissions per product, lack of clarity around terms and conditions, lack of information around the time limite that cause expiration of a session due to inactivity.
Argentina Paves the Way for Open Banking
🌐 Check out our global policy issue here.
---
📚 Deeper Reads
20 Latin American Startups to Watch out for in 2022
Latin American Startup Investment Shrank Sharply In Q2
Why It's Time To Invest In Early-Stage VC
Women in Fintech Part 2: Is the VC ecosystem fundamentally disadvantageous to women founders?
​​A Manager's Guide to Helping Teams Face Down Uncertainty, Burnout and Perfectionism
Regulation of payment with QR code, a regional perspective (ES)
---
🦉 Tweet of the Week
---
Made in Latam with 💛
👍👎 Did you like this edition of TWIF Latam?  Take a 1-minute anonymous survey here or message me with news items and suggestions.  I'd genuinely appreciate any and all input. If you liked what you read, please consider sharing or subscribing.
Come meet us in person at www.thisweekinfintech.com/events.  You can also join our global community on Twitter, LinkedIn, and Instagram.