Hola amig@s fintech,
As we go through a massive market turmoil, and venture vibes seem a bit off, it's a great time to remember that creativity is unlimited and communities are where magic happens✨ Jorge here, gearing up for a busy and exciting NFT Art Week in CDMX 👀
tl;dr:
$76.4 million in fintech funding (equity and debt)
Quona Capital announces $332 million fund for emerging markets fintech
Colombia's regulator launched its Sandbox Challenge 2022
Please find below this week's front page of Latam fintech news.  If you're reading this on the web, we'd appreciate your support by sharing and subscribing.
💛 Y'all be good out there.  ¡Saludos!  Até a próxima!
🪶Team Gryffindor (Daniela & Elena) on Exits, Product Launches, and Partnerships, Deeper Reads, and Other News & 🐍Team Slytherin (Andrea & Jorge) on Financing, Venture Funds, Policy, and all the other bits and bobs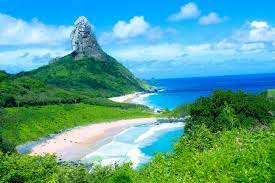 ---
Sponsored Content
Want to sponsor a newsletter? See our sponsorship information here.
---

📣 Latam startup alums who have been impacted by layoffs and recruiters looking for top talent, check out the Startups Alumni and Layoffs Brasil databases.  If I can be of help in some way, feel free to sign up for office hours here.
If you're looking to hire from a group of 10,000+ smart, motivated fintech professionals, come pick up a Collective Pass and post a job here.  If you're looking for your next adventure at one of the best fintech companies, check out the open roles here!
---
📊 Stat of the Week
In Colombia, 75% of the banked population uses a fintech product, according to a recently published report.
📖  Read of the Week
Banking as a Service (BaaS) landscape in Mexico by Zac Thomas
---
💸 Venture Financing
Mendel, a Mexico-based platform for companies to manage their expenses through virtual and physical credit cards, raised $10 million to extend its Series A and a $50 million credit line.
n1co, El Salvador-based fintech that allows small and large businesses to accept any type of card, links or QR codes, raised $18 million seed-round from regional groups. The payments startup seeks to position itself as the first neobank in Central America.
VentiPay, a Chilean digital wallet raised a $370K pre-seed round led by AddWise and Unpopular Ventures. The company plans to fuel growth in the Chilean market.
---
💰 Venture funds
Quona Capital announced a $332 million fund to continue investing in emerging markets fintech. Quona is one of the most active venture firms in the region, and has invested in iconic fintech companies including Creditas, Contabilizei, Klar and Konfio.
500 Global, the early-stage VC fund, announced the promotion of Regina Zurutuza and Damaris Mendoza to partners for the Latam fund, which invests $60,000-80,000 tickets across various sectors.  To date, it has invested in more than 170 companies in the region including Clip, Conekta, and Konfio.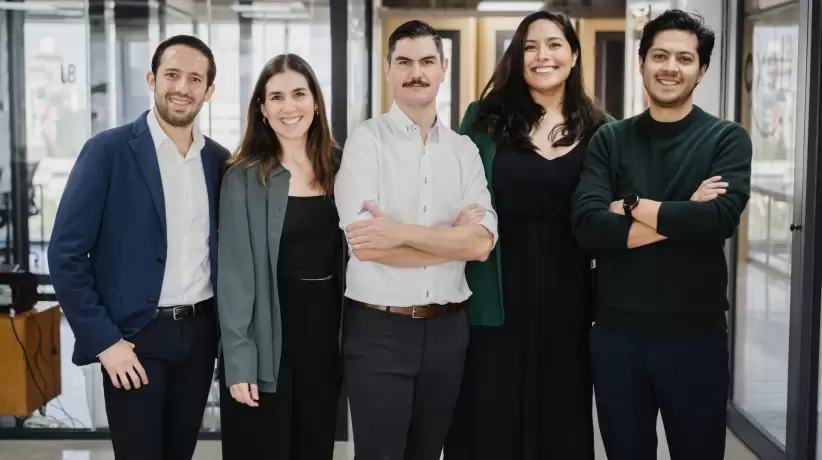 ---
☯️ Exits
🤝 M&A - Fintech
FEMSA, the Mexican multinational beverage and retail company, announced the acquisition of NetPay, the Mexican payment aggregator for SMEs, as part of its ecosystem of financial and digital solutions. In 2019, FEMSA acquired a minority stake in the company, but the current agreement was signed to acquire 100% of the company. The transaction is expected to be completed during the first quarter of 2023.
Tribal Credit*, the San Francisco-based startup that offers digital financial solutions for businesses in emerging markets, announced the acquisition of Paykii, the Mexican bill payment platform. Using Paykii's technology, Tribal will offer a domestic and cross-border bill payment management solution to SMEs, financial institutions, and companies around the globe. Details of the transaction were not disclosed.
🏦 M&A - Bank and FinServ
Citigroup announced it would purchase Deutsche Bank's Mexican banking license in order to continue Citigroup's corporate and investment banking operation in the country, following the planned sale of its local retail unit. Financial details were not disclosed, and Deutsche Bank said it would continue to grow and invest in Mexico through its broker dealer business.
---
🚀 Product Launches & Partnerships
💻 Fintechs
Let'sBit, the Argentina-based digital banking alternative to local and cross-border payments and investments, announced the launch of its Mastercard cypto card in partnership with Pomelo, the Argentina-based infrastructure and financial services provider. This card will offer the possibility of making payments with more than 30 cryptocurrencies.
Nubank announced the launch of its new product tailored to the needs of teenagers in Brazil. Children from the ages 12-17 will now be able to open a debit account.
🏦 Financial Services & Banking
Mastercard and AstroPay, a London-based digital wallet, announced partnership to launch a prepaid card in Brazil, allowing new and existing AstroPay customers the ability to make payments anywhere Mastercard is accepted.
---
📰 Other News
Comparaencasa, the Brazilian digital insurance broker, announced the launch of its new technology in acquiring insurance for customers in emerging markets. The company adapted new digital insurance technologies to bridge the gap between insurance agents and target insurance clients, who may lack access to sufficient and reliable insurance-related information.
Konfío, the Mexican digital business solutions platform, announced it has applied to the National Banking and Securities Commission (CNBV) for its license to operate a banking entity and thus expand its financial services offer. No additional details were disclosed.
The crypto exchange giant FTX announced it has filed to file bankruptcy in the United States and that its CEO, Sam Bankman-Fried, has resigned, marking a stunning downfall for one of the biggest players in the crypto industry. The collapse came after the digital assets group failed to meet a surge in customer withdrawals. The bankruptcy proceedings include FTX US, as well as FTX's crypto hedge fund Alameda and about 130 other sister companies.
---
📜 Policy
The Financial Superintendence of Colombia (SFC), with the support of the IDB, iNNpulsa Colombia and Colombia Fintech, launched the Sandbox Challenge 2022 to promote and evaluate innovative business models in the financial sector. Fintechs from all over the world are encouraged to apply.
Mexico's Banking and Securities Commision (CNBV) announced a proposal to make regulated Fintechs obliged to report financial statements on a monthly basis. If approved, regulated Fintechs in Mexico will have to disclose information on credit, claims, P&L and other financial information.
Guest post by Lorena Buzón:
Mexico. According to a draft published in the National Commission for Regulatory Improvement (Conamer), the National Banking and Securities Commission (CNBV) is seeking to standardize regulation for fintech companies, in terms of their financial statements reports. Companies authorized through the Fintech Law will be required to detail their financial statements on a monthly and quarterly basis. They will also need to be transparent on their operational data of their activity in Mexico. (Source)
Brazil. A new Bill (PL 2681/2022) was introduced at the House at the end of October, as a complement to the previous proposals on the "Regulatory Framework for the Cryptocurrency Market". The bill includes suggestions from the Bank of International Settlements (BIS). The regulator for crypto-assets will be either the Central Bank or the Securities and Exchange Commission (CVM). (Source)
---
📚 Deeper Reads
Accounts and Fixed Banks: what is the importance of physical presence to promote financial inclusion in Brazil? (POR)
Latin America has laid out a playbook for how small tech ecosystems can flourish
How do fintechs contribute to financial inclusion and education in the country? (POR)
LatAm Software, Payments Startups a Good Investment Option
It's useless to encourage the customer to share data without providing transparency (POR)
Investors point to risks of venture debt
Amid rates and inflation, crypto loans on the rise in Latin America
---
🦉 Tweets of the Week
---
Made in Latam with 💛 by Elena, Daniela, Jorge, and Andrea
👍👎 Did you like this edition of TWIF Latam?  Take a 1-minute anonymous survey or message me with news items and suggestions.  I'd genuinely appreciate any input. If you liked what you read, please consider sharing or subscribing.
Come meet us in person at www.thisweekinfintech.com/events.  You can also join our global community on Twitter, LinkedIn, and Instagram.