Hola amig@s fintech,
More fintech happy hours 🍻 coming to a city near you, including a special networking hour for women in fintech!
Please find below this week's front page of Latam fintech news.
💛 Y'all be good out there.  ¡Saludos!  Até a próxima!
---
Editor's Note: If you're an early-stage startup founder raising equity or debt, I may be able to help - email me at christine@thisweekinfintech.com or sign up for open office hours here to go through your pitch, chat about the ecosystem, talent, whatever is on your mind, dear reader!
---
Sponsored Content
Want to sponsor a newsletter? See our sponsorship information here.
---
💼 Open Role Spotlight
Browse open roles on This Week in Fintech's job board.
---
📊 Stat of the Week
Latam startup raised $1.3 billion in funding in January, kicking off 2022 with a 70% increase versus the same period last year.  Brazil received 45% of this funding, followed by Colombia, Mexico, Argentina, Chile, and Uruguay.  (Source)
---
🦉 Tweet of the Week

---
💸 Venture Financing
Flexio, the Mexican business-to-business (B2B) payments platform, raised a $3 million seed round led by Costanoa Venture with participation from Soma Capital, Latitud, Omri Mor, Daniel Kahn, and several other notable angel investors.  The company automates accounts receivable and accounts payable processes for small to medium-sized businesses (SMBs) as well as integration with bank accounts and payments flows.
Movii, the Colombian digital wallet, raised $17 million from Block (fka Square) as part of its ongoing Series C.  The investor previously participated in the company's Series B in October 2021 along with Hard Yaka.  In addition to the digital wallet with more than 1.7 million users, Movii offers a debit card, a payment network for businesses as a fully regulated payments institution, and crypto transactions in partnership with Bitpoint.
💵 Debt Financing
Velvet, the Brazil-based platform for secondary transactions, raised $200 million in discretionary capital to buy equity from former employees of pre-IPO startups.  The company started making investments last month including buying stakes from Nuvemshop and Credijusto.  The startup raised a $3.3 million in equity in its seed round in December.
---
💰 Venture funds
Favela Fundos announced a $9.6 million fund to invest in startups founded in the slums of Brazil.  The initiative by Celso Athayde, which will be managed by Evanildo Barros Junior, aims to empower entrepreneurs working in different segments such as logistics, food, health, and marketing.
H Twenty Capital announced a second early-stage fund targeting $65 million, with $50 million closed thus far.  The fund's investors include Scott Shleifer of Tiger Global Management, Sebastián Mejía of Rappi, Fabián Gómez of Frubbana, Roger Laughlin of Kavak, amongst others.
Tiger Global announced it has raised $11 billion for its new fund, Private Investment Partners 15, and anticipates closing in March with a total of $12 billion to continue investing in global internet, software, consumer, and fintech firms.
Andreessen Horowitz (a16z) announced Jason Mok as the Operating Partner and General Manager of its Seed fund.
---
☯️ Exits
🏦 M&A - Bank and FinServ
The Brazilian Central Bank approved JPMorgan's purchase of a 40% stake of C6, one of the country's biggest digital banks with 14 million customers.  The partnership was originally announced in June 2021 and has since received all necessary approvals in the US and Brazil.
💻 IPOs & SPACs
Colony LatAm Partners (SouthLight Capital) completed a $130 million initial public offering (IPO) on Nasdaq of its special purpose acquisition company, LatAm Growth SPAC (symbol: LATGU).  It will target companies focused on the emerging middle class in Latin America as well as the US Latinx segment.
---
🚀 Product Launches & Partnerships
💻 Fintechs
Nubank announced the launch of mobile phone insurance in partnership with Chubb Brazil.  Nubank Celular Seguro allows customers to choose from coverage for simple theft to international coverage.
Hashdex, the Brazilian crypto asset manager, announced the world's first exchange traded fund (ETF) dedicated to decentralized finance (DeFi) networks.  Hashdex DeFi Index ETF will launch on 17 February listing on the Brazilian stock exchange.
🏦 Financial Services & Banking
Banco do Brasil, the oldest bank in the country, announced the launch of a digital account in dollars.  The service is available to Banco do Brasil account holders and enables them to make fee-free transfers from checking accounts to digital dollar accounts at BB Americas.
UBS announced the launch of a new division, the Multicultural Investors Strategic Client Segment, to focus on African-American, Asian-American, Hispanic, and Latino investors with $1 million or more in investable assets.  The new group will be led by industry veteran Melinda Hightower.
---
📰 Other News
Village Capital announced it will invest in Finerio Connect, the Mexico-based open banking platform, from its Financial Health Innovation Fund, an early-stage vehicle funded by MetLife Foundation.  The amount of the investment was not disclosed.
Sumer, the Colombian app that enables the creation of online stores, raised a $5.7 million seed round led by 8VC, Susa Ventures, and Marathon Ventures with participation from Canary, Mantis, Clocktower, and Alter Venture Partners.
Proptech La Haus announced the first sale via Bitcoin in Colombia (Santa Marta).  This follows the first sale via the La Haus platform with Bitcoin in Mexico (Tulum), announced at the end of last year.
Credit Suisse named Marcello Chilov as its new head of wealth management for Latin America.
FinteChile announced dates for this year's Chile Fintech Forum.  The event will be online from 11-12 May.
LendIt announced its Fintech Industry Award winners, including Nubank as Fintech Innovator of the Year.
Japanese messaging app LINE announced it will begin trialing use of its native token, LINK, with its payment solution.
Sequoia announced a $450 million investment in Polygon, a blockchain networking that serves as a support layer to Ehereum and aims to be the web3 version of AWS.
DriveWealth, the SoftBank-backed US startup, announced it will launch cryptocurrency trading.  The company provides fintech firms like Revolut the ability to offer stocks and will move into crypto trading via an acquisition of Crypto-Systems and launching two subsidiaries.
iNNpulsa Colombia and Fondo Mujer Emprende announced a new program, Aldea Fondo Mujer Emprende, to accelerate 100 female-led startups in Colombia.  Applications are open here.
---
📜 Policy
The Mexican Fintech Association estimates that 60 fintechs will be authorized by the banking commission (CNBV) this year.
The International Monetary Fund (IMF) estimates that 100 countries are looking at central bank digital currencies (CBDCs) and suggests there is no one-size-fits-all model.
---
📚 Deeper Reads
Eight trends for 2022 - Part 3: New legal framework increases interest in foreign exchange fintech (Brazil)
Mexico Buy Now Pay Later (BNPL) Market and Investment Opportunities Report
F-Prime Capital published its Fintech Index
More than Wars and Covid, Founders Worry about the War for Talent
Go-to-Market in Web3: New Mindsets, Tactics, Metrics
FT Partners: The Race to the Super App (h/t Marcel van Oost)
Cash-rich investors face 'value indigestion' as biotech, software, fintech stocks tank
Latam Fintech Hub: Mexican Fintech Soonicorns
ICYMI: US companies are pillaging Latin America's tech talent
Music festivals, mezcal bars and moderate price points: Zona Maco spearheads lively marquee art week in Mexico City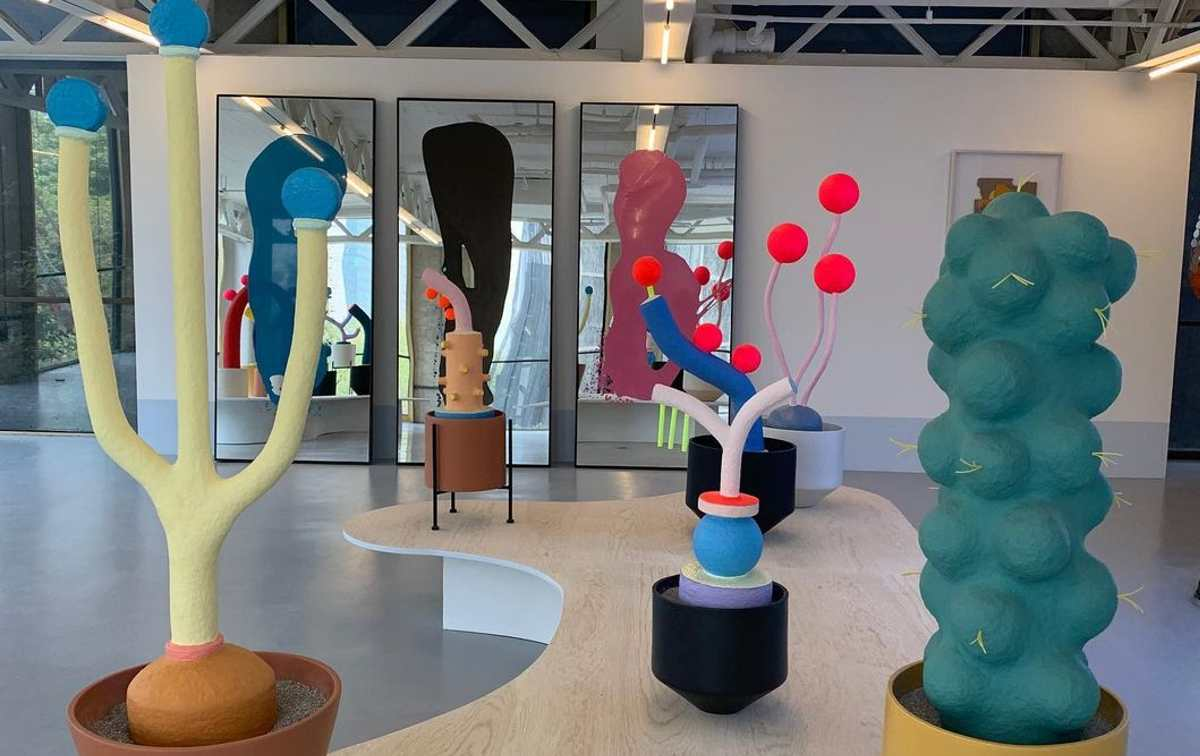 ---
Made in Latam with 💛
👍👎 Did you like this edition of TWIF Latam?  Take a 1-minute anonymous survey here or message me with news items and suggestions.  I'd genuinely appreciate any and all input. If you liked what you read, please consider sharing or subscribing.
Come meet us in person at www.fintechhappyhour.com.  You can also join our global community on Twitter, LinkedIn, and Instagram.