Hola Amig@s Fintech,
Yesterday Nubank painted NYC, Latam, and the world purple having debuted at a valuation of $41.4 billion and closing at nearly $50 billion on its first day trading on the New York Stock Exchange.  Huge congrats, parabens, and felicidades to David, Cristina, Edward, and the entire team for notching not only one of this year's largest IPOs but for blazing the trail for Latin American tech.  This is just getting started! 💜
Meanwhile in Miami…what a pleasure to see many of you at LendIt Latam, topped off with our last happy hour of the year!  Thanks to those who came out and especially to NovoPayment for sponsoring.  Sign up here for future events and send me a message if you'd like to collaborate with us in 2022!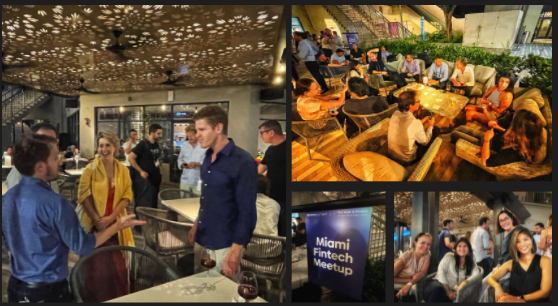 Please find below this week's fintech financings and exits.
Y'all be good out there.  ¡Saludos!  Até a próxima!
---
Editor's Note: If you're an early-stage startup founder raising equity or debt, I may be able to help - email me at christine@thisweekinfintech.com
---
🦉Notable Tweet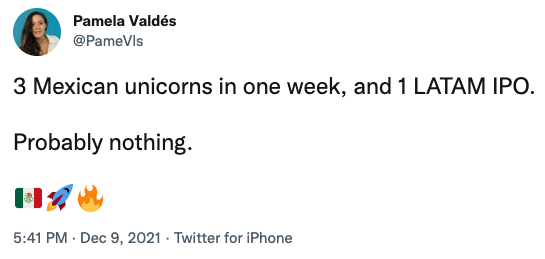 ---
💸 Venture Financing
Prestamype, the Peruvian lending platform, raised an $800,000 pre-Series A bridge round from Inca Ventures and Angel Ventures as well as angel investors. The startup provides mortgage-backed loans, factoring, and related services to small and medium-sized businesses (SMEs) in Peru.
Monto, the Mexico City-based salary-on-demand platform, raised $1 million in a Seed round led by Goodwater Capital, Emles Ventures Partners, Venture Souq, and various angel investors.  The financing will go towards growth and client acquisition.  Monto currently works with 40 clients in Mexico.
Flöid, the Chilean-Swedish open banking platform, raised a $2.5 million Seed round from Amarena and Carao Ventures, amongst others.  The startup currently operates in Chile, Peru, and Colombia.  The funding round will support expansion into Mexico.
Parfin, the British-Brazilian digital asset solutions startup, raised $6 million Series A led by Valor Capital Group with participation from Alexia Ventures. The company offers custody solutions for digital assets as well as products like Parfin Terminal and Crypto Plug & Play, making it easier for institutional clients to offer and manage cryptocurrencies and related services.
Clara, the Mexico City-based business expense management startup, raised a $70 million Series B, valuing the company at $1 billion and making it the fastest tech company to reach unicorn status in Latin America after just eight months of having launched.  The round was led by Coatue, who joins the board.  Clara also announced its launch in Brazil.  The company currently serves 100 clients such as Kavak, Jüsto, JOKR, Casai, and Sofía Salud.
---
💰 Venture funds
2TM, the holding company of Mercado Bitcoin, announced the launch of a corporate venture capital (CVC) unit to invest in blockchain companies globally.  This comes one week after the announcement of a $50 million Series B extension.  To date, 2TM has invested $32 million across 10 companies including US$PRINTS, Tropix, SL Tools, and Fingerprints DAO.
---
☯️ Exits
🤝 M&A - Fintech
Finaktiva, the Medellin-based platform for SME financing announced the acquisition of Libera Supply Chain, an invoice factoring solution for an undisclosed amount. This transaction consolidates Finaktiva's product offering for its clients as it sets its sights on expanding into the Mexican market.
Dock, the Sao Paolo-based fintech infrastructure platform, announced the completion of its acquisition of Cacao, the Mexican card processing solutions provider.  The translation brings Dock more than 50 new clients including Albo, Next, Laapay, Oster, Kapital, Clip, Rapyd, Billpocket, Jefa, and Tribal.  The acquisition enables Dock to provide full-stack solutions including card issuing, acquiring, and banking-as-a-service (BaaS) in Mexico and across Latin America.
🏦 IPOs
Nubank, the Sao Paulo headquartered digital bank, completed its initial public offering (IPO) on the New York Stock Exchange (NYSE) Thursday, becoming the region's most valuable listed bank, ahead of Brazil's Itau Unibanco Holding SA.  The company was started eight years ago and currently serves 48 million clients in Brazil, Mexico, and Colombia.  The $2.6 raised upon its debut will be used to fund operations, capital expenditures, and more mergers and acquisitions (M&A).
---
🔦Spotlight on Nubank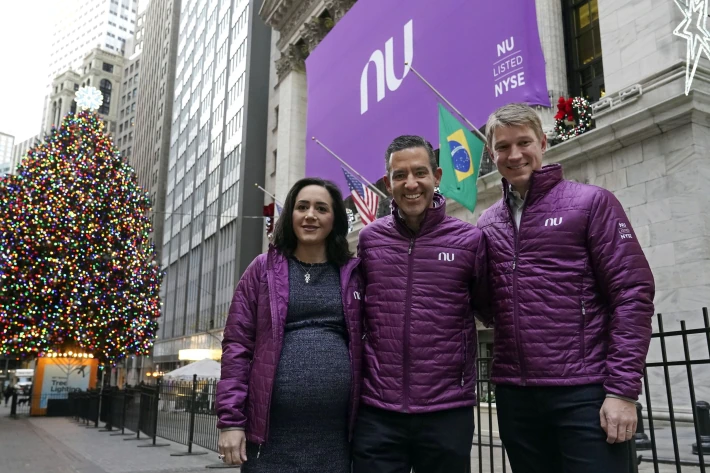 Check out Endeavor's graphic on the Nubank mafia:
Here's Chloé Novène of ALLVP's fresh take on noteworthy stats from the IPO filing such as:

$5 blended CAC

90+ NPS score (vs industry-wide average of 32)

50% of active customers use Nubank as their primary bank account

And, a bit of nostalgia with Nubank (EOS)'s seed round deck
---
🚀 Product Launches & Partnerships
💻 Fintech
Tribal Credit announced a partnership with Bitso and Stellar Development Foundation to launch a cross-border instant payments system for its SME clients to send money between the US and Mexico.  Tribal Credit offers corporate credit cards and expense management tools to small businesses in Mexico, Colombia, Peru, and Chile.
Arcus, the Mexico City-based payments company which was recently acquired by Mastercard, announced its participation in Sistema de Pagos Electrónicos Interbancarios (SPEI).  This enables Arcus to offer real-time payments throughout Mexico to its corporate clients.
Ualá, the Buenos Aires-based neobank, announced the launch of Ualintec Capital, its own broker-dealer operations for customers in Argentina.  Ualintec is accessible through the Ualá app and provides users with more investment alternatives in addition to the existing money market mutual funds.  Ualá handles 30% of all investment accounts in the country.
---
📰 Other News
The number of fintechs in Mexico grew by 16% from 2020 to 2021 to a total of 516, according to the recently published Finnovista Radar for the Pacific Alliance countries including Mexico, Colombia, Peru, and Chile.  The Mexican market is surpassed only by Brazil, with an estimated 771 fintechs.
---
📜 Policy
Colombian regulator Superintendencia Financiera is evaluating a public acquisition offer by Grupo Gilinski, the Colombian financial conglomerate for a partial stake in Grupo SURA, Colombia's largest holding company and parent company of Bancolombia.  Trading in SURA shares has been suspended temporarily.  The recent offer by Grupo Gilinski is part of recent events involving the Grupo Empresarial Antioqueño (GEA) in attempts to consolidate ownerships stakes amongst companies such as Cementos Argos, Nutresa, and SURA.
---
📚 Deeper Reads
Fintech's hottest market: Latin America
iupana Disruptoras 2021: the women changing the future of finance in Latin America
IPOs and Beyond: A Guide to Exit Options for Companies
Fintech in the Metaverse and More -- Five Predictions for the Year Ahead
---
👍👎 Did you like this edition of TWIF Latam?  Take a 1-minute anonymous survey here or message me with news items and suggestions.  I'd genuinely appreciate any and all input. If you liked what you read, please consider sharing or subscribing.
Want to be a This Week in Fintech sponsor? Reach out to us at sponsor@thisweekinfintech.com.

Come meet us in person at www.fintechhappyhour.com.

Join our global community!  ​You can find us on Twitter, LinkedIn, and Instagram.