Hola amig@s fintech,
Happy Sunday!  Just moved 🏡 this weekend so no internet yet.  Enjoy this newsletter written using all of my megas!
Highlights:
$227.3 raised this week in fintech financing (equity + debt)
Argentinian M&A: Ualá acquires Ceibo Creditos and Nubi acquires Salary Flex
Binance is betting big on Latam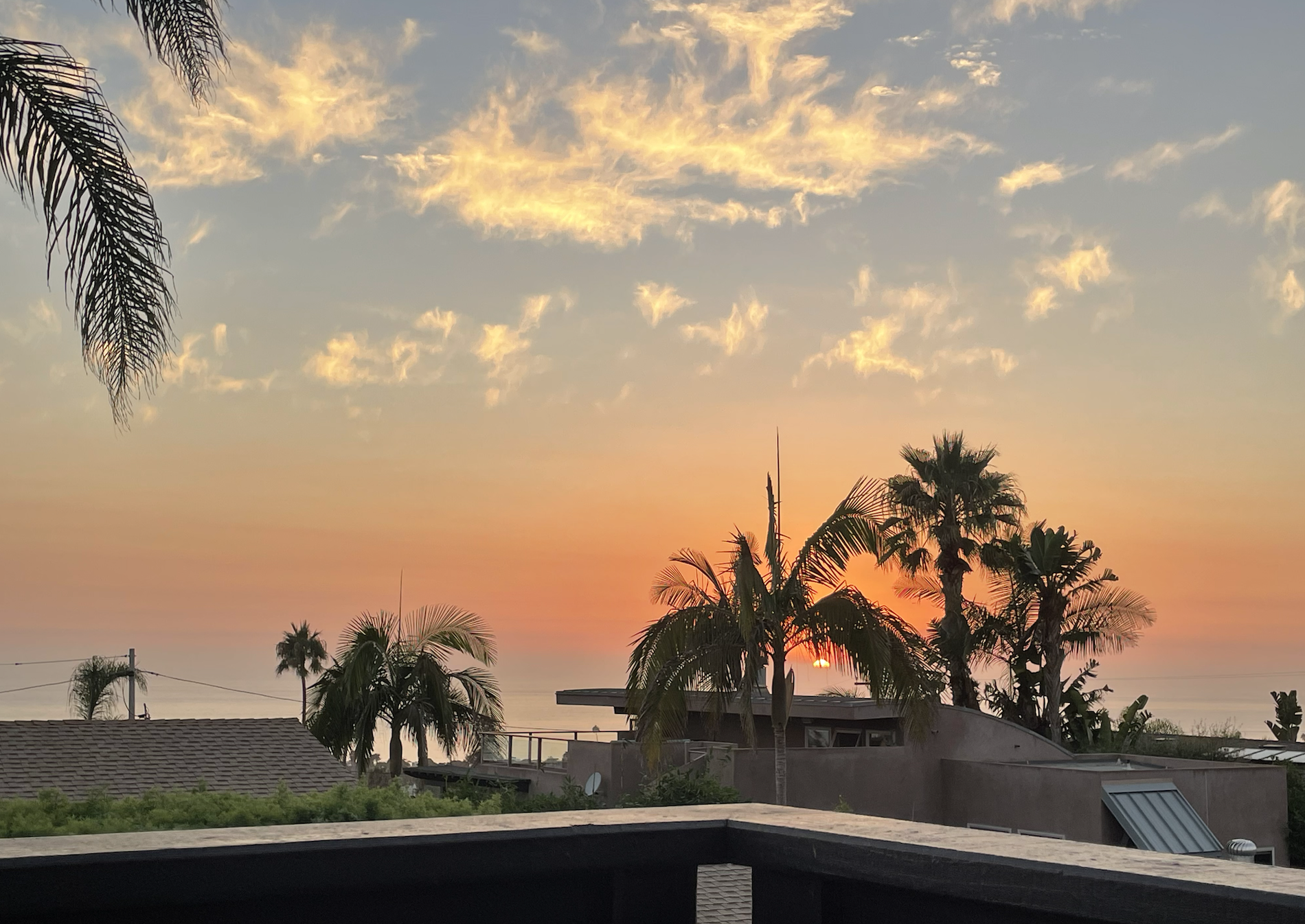 Please find below this week's front page of Latam fintech news.  If you're reading this on the web, we'd really appreciate your support by sharing and subscribing.
💛 Y'all be good out there.  ¡Saludos!  Até a próxima!
---
Editor's Note: sign up here for virtual office hours to go through your pitch, chat about the ecosystem, talent, career paths, whatever is on your mind, dear reader!
---
Sponsored Content
Want to sponsor a newsletter? See our sponsorship information here.
---

📣 Latam startup alum who have been impacted by layoffs and recruiters looking for top talent, check out the Startups Alumni and Layoffs Brasil databases.  If I can be of help in some way, feel free to sign up for office hours here.
If you're looking to hire from a group of 10,000+ smart, motivated fintech professionals, come pick up a Collective Pass and post a job here.  If you're looking for your next adventure at one of the best fintech companies, check out the open roles here!
---
📊 Stat of the Week
Brazil's tax authority, Receita Federal, reported that 1.33 million Brazilians made crypto purchases in July, up 68% month-over-month. The total number of crypto investors in the country exceeded 4.3 million in June, approximately 2% of the country's population.
📖  Read of the Week
The SME Access to Finance: A Deep Dive into LATAM's Fintech Ecosystem by CCAF and the IDB looks at the importante of fintechs in alternative financing for micro, small and medium enterprises (MSMEs) in the region.
---
💸 Venture Financing
Unergy, the Medellin-based solar energy crowdfunding platform, raised a $1.3 million seed round led by Flori Ventures, along with the participation of various angel investors. Most of the capital will finance the first distributed generation project in Colombia. The company will also look to consolidate its clean energy crypto-token market (uWatt) and begin its expansion into the Brazilian market.
Credix, the DeFi credit marketplace, raised an $11 million series A round led by Motive Partners & ParaFi Capital, with participation from Valor Capital, Victory Park, among others. The Solana-based company matches lending fintech in emerging markets with institutional investors, enabling them to convert their receivables and real assets into investment capital, and disclosed that over $25 million in assets had originated on the platform
Pagaleve, the Brazilian BNPL (Buy Now Pay Later) raised a $25 million series A led by Salesforce's venture capital arm, with participation from Entrée Capital, Founder Collective, among others. The company also announced an undisclosed venture debt component led by a U.S. investment fund.
💵 Debt Financing
Xepelin, the Santiago de Chile-based B2B (business-to-business) digital bank, announced a $140 million credit line with Goldman Sachs. The 3-year maturity asset-backed loan will be released in two tranches and will help finance their Mexico expansion. The company helps users organize accounts and automate payments to suppliers.
Clip, the Mexican unicorn PoS (Point of Sale) system, and payments platform announced a $50 million unsecured revolving credit facility with Morgan Stanley, JPMorgan Chase, and HSBC. The capital will be used to continue expanding its operations and for the development of new products.
---
💰 Venture funds
Salkantay Ventures, the Peru-based fund manager, announced a $26 million final closing of its first VC fund, Salkantay Exponential Fund (SXF). So far, the firm has invested in 14 companies with this fund, including Prestamype, Leal, Minu, and Migrante. The fund aims to invest in a total of 25 seed to Series A companies from Spanish-speaking Latam, with a special focus on the Andean region.
---
☯️ Exits
🤝 M&A - Fintech
Ualá, the Argentinian neobank, announced the acquisition of BNPL (Buy Now Pay Later) company Ceibo Creditos. Ualá achieved unicorn status last year and is still working on integrating Wilobank, whose purchase was approved by the Argentinian Central Bank earlier this year. Details of the transaction were not disclosed.
Nubi, the Argentinian digital wallet associated with Banco Comafi announced the acquisition of Cordoba-based Salary Flex, a payroll advance solution. Salary Flex offers instant access to employees' earned wages, which Nubi will incorporate into its platform. Details of the transaction were not disclosed.
---
🚀 Product Launches & Partnerships
💻 Fintechs
Yuno, the Latam payments orchestration platform, announced a partnership with Berlin-based anti-fraud company, Fraugster.  The partnership aims to help online merchants in Latam reduce payment fraud.  Together, Yuno and Fraugster offer clients the ability to accept multiple payment methods while preventing fraud and driving compliance in a region that has the highest average chargeback and order rejection rates in the world at 3.8% and 6.9% respectively.
Agree, the Argentinian agriculture-focused fintech announced its plans to launch in Mexico in October.  In its native country, farmers need more than $20 billion dollars for production while in Latam the estimates are closer to $100 billion.  Agree has financed over 3,000 companies over the past five years and plans to launch in Mexico next month, where 90% of producers are unbanked.
Tivendo, the Chile-based mobile POS, announced its plans to launch in Mexico and Colombia.  In Chile and Perú, its current operations span 400 clients with integrations including Mercado Libre, Shopify, WooCommerce, and mre, offering services such as inventory management, supplier management to online or physical retailers.
Págalo, the Colombian payments platform, announced its personal finance app where users can pay over 15,000 merchants as well as split expenses with family and friends.
Lemon Cash, the Argentinian crypto startup, announced it is giving away Lemmy NFT avatars to Brazilian users who download the app.  It also aims to launch debit and credit cards in market later this year as well as cashback in Bitcoin.
Binance, the global crypto exchange, and Inswitch, the Miami-based embedded finance company, announced a partnership to offer Binance Pay to merchants in Latam.
---
📰 Other News
The Google for Startups Accelerator announced its newest cohort of 13 companies from five countries including Briq, Floid, Reworth, Floid, and Nufi.
Y Combinator announced its selection of 227 companies for Batch S22, with 14 startups from Latam including six from Mexico, two from Brazil, and two from Argentina.  Fintechs include Kashin, Trebu*, Drip, and Kapstar.
Talento Digital para Chile, InvestChile, and Corfo announced the launch of Digital Talent Up - Chile, a bootcamp to train and specialize talent in tech, English, and other high-demand skills.  It plans to award 1,000 scholarships to participate in the program.
Binance announced the appointment of former CNBV president Adalberto Palma Gómez to its global advisory board.  The former head of Mexico's banking commission joins former Brazilian Minister of the Economy and Central Bank president Henrique Meirelles.  Binance has 120 million users in 180 countries around the world.
---
📜 Policy
The IDB Group and Colombia's Davivienda Bank issued the first blockchain bonds in Latin America and the Caribbean as part of a pilot within Colombia's Financial Superintendence's regulatory sandbox.  The issue size of the $22,200 bond was underwritten by IDB Invest.
Not exactly fintech, but... Brazil's government ordered Apple Inc to stop selling iPhones without a charger.  Sales of the iPhone 12 and newer were canceled and the Justice Ministry issued a fine of $2.38 million.
---
📚 Deeper Reads
SMBs — and Their FIs — Share Cross-Border Payments Pain
Digital Banking and Insurtech Among Fastest-Growing Fintech Segments in Latin America
Em Conversa: Open Banking APIs with Prometeo OpenBanking
Brazil's Bolsonaro Takes Credit for Pix Payment System Amid Election
Regulators appear to be growing increasingly wary of banks and fintech startups getting too cozy
---
💬  Quote of the Week
"It's worth remembering that it is often the small steps, not the giant leaps, that bring about the most lasting change." - Queen Elizabeth II, the longest-reigning monarch in British history and original boss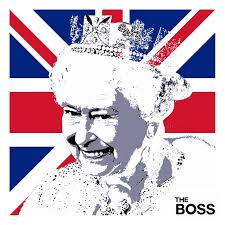 ---
Made in Latam with 💛 by Christine and Andrea
👍👎 Did you like this edition of TWIF Latam?  Take a 1-minute anonymous survey here or message me with news items and suggestions.  I'd genuinely appreciate any and all input. If you liked what you read, please consider sharing or subscribing.
Come meet us in person at www.thisweekinfintech.com/events.  You can also join our global community on Twitter, LinkedIn, and Instagram.