Hola amig@s fintech,
Bom dia de São Paulo!  It's been a great week on the ground here, plugging into the bustling ecosystem.  PIX and open banking are really making waves here and it's exciting to contemplate the next generation of fintech solutions built on top of these two enablers.  Please find below this week's front page of Latam fintech news.
💛 Y'all be good out there.  ¡Saludos!  Até a próxima!
---
Sponsored Content
Join Neuro-ID and GoNet as we discuss how to solve the Digital Identity Crisis.  Learn how to enhance your digital identity assets and connect with industry leaders over free drinks and great food in a beautiful locale!  Register here: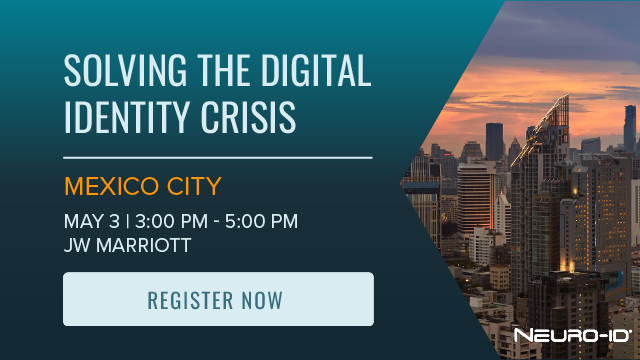 Want to sponsor a newsletter? See our sponsorship information here.Editor's Note: If you're an early-stage startup founder raising equity or debt, I may be able to help - email me at christine@thisweekinfintech.com or sign up for open office hours here to go through your pitch, chat about the ecosystem, talent, whatever is on your mind, dear reader!
---
Muito obrigada Brasil!  Thanks to the 40+ women and 130+ fintech friends in total who came out to our first São Paulo happy hour.  Applause to our sponsors: QED, Stellar, and Tribal, local city hosts XP Investimentos, and to BlackRocks Brazil for its work in promoting racial diversity in the entrepreneurial and tech scene locally.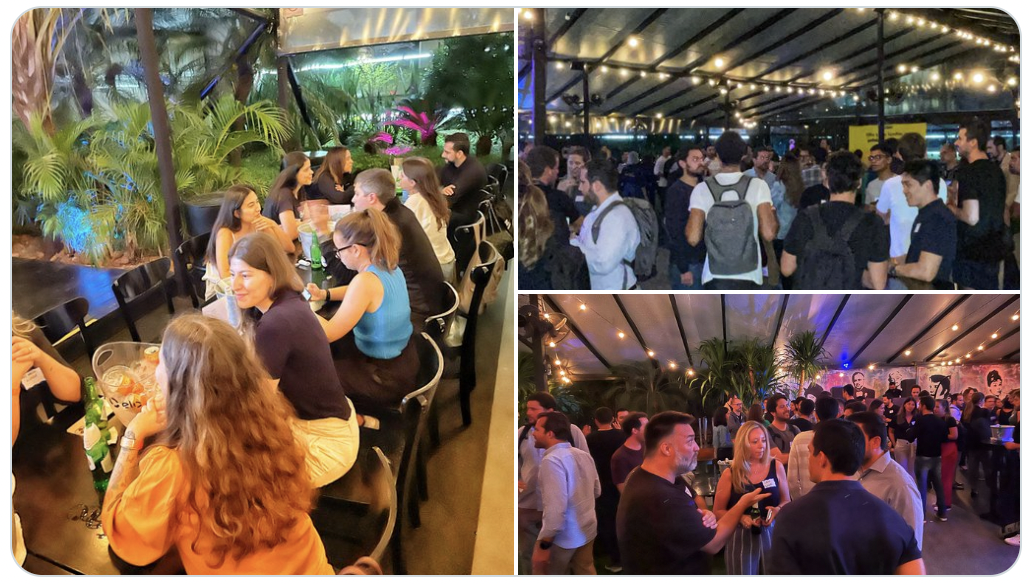 ---

If you're looking to hire from a group of 10,000+ smart, motivated fintech professionals, come pick up a Collective Pass and post a job here.
If you're looking for your next adventure at one of the best fintech companies, check out the open roles here!
---
💸 Venture Financing
Front, an Argentine personal financial management app, raised a $300,000 extension to its $250,000 pre-seed round that was previously announced in 2020.
Dolado, the Brazilian startup focused on digitizing small shopkeepers in favelas, raised a $10 million Series A led by Valor Capital Group, with participation from Flourish, GFC, Clocktower, IDB Lab, and Endeavor.  The company provides its 20,000 customers with a catalog of products via its inventory marketplace.  It plans to eventually provide a suite of business solutions for its customers via its software-as-a-service (SaaS) solutions.
Finkargo, the Colombian import financing platform for SMEs, raised a $7.5 million seed round co-led by Quona Capital and MAYA, with participation from OneVC, FlyBridge, Pear VC, Latitud and Angel Ventures, along with Latam startup founders-angel investors from Rappi, Bitso, Cornershop, Pomelo, Tul and Habi. The company uses alternative data to underwrite credit for small and medium-sized importers via a 100% digital process that takes less than 48 hours.  To date, it has financed more than 180 operations worth $11 million.
LQN, a proptech company that facilitates access to credit to finance the purchase of homes in Latin America, raised $8 million from Grupo Pegasus and current investors such as Innogen.  With these resources, the company intends to continue strengthening its tech platform and accelerate its regional expansion, reaching 19 cities in Colombia and extending its presence to five cities in Mexico.
Truora, the Colombia-based identity authentication platform, raised a $15 million Series A co-led by Propel Venture Partners and Accel.  The round valued the company at $75 million post-money. Today, Truora has over 400 clients in nine countries across Latin America including Rappi, Clara, Bancolombia, Adelantos, Mercado Libre, Didi, Homie and Global 66.
Celcoin, the Brazilian open finance platform, raised $18 million from Innova Capital.  This round comes just eight months after a $11.7 million raise last July.  The company serves more than 200 clients including banks, fintechs, digital wallets, marketplaces, and mobile operators with its APIs that enable PIX, bill payments, taxes, transfers, and credit services.  It recently acquired Galax Pay and Flow Finance.
Treinta, the Colombian digital bookkeeping solution for small and medium-sized enterprises (SMEs) in Latin America, raised a $46 million Series A from PayU, Goodwater Capital, Rhombus, First Check Ventures, FJ Labs, Sherwin Ghandi of Jeeves, and Gerry Giacomán of Clara, amongst others.  The company grew to 5 million users in the past twelve months and now operates in 9 countries.  This is the largest Series A financing in Colombia's history.
💵 Debt Financing
Resuelve Tu Deuda, a debt rehabilitation platform, raised $795,000 from over 2,000 people via a campaign on a2censo, the crowdfunding platform from the Colombian Stock Exchange.
Tangelo, the Mexico-based credit platform, raised a $150 million warehouse credit facility from HSBC. This credit facility aims to support Tangelo's Mexican asset-based lending portfolio growth and allow Tangelo to continue diversifying its debt profile through funding in local currency other SME credit solutions.
---
💰 Venture funds
Partners for Growth (PFG), announced a $750 venture debt fund for Latin American startups.  The team will be led by Julia Figueiredo, who previously led a similar initiative at Silicon Valley Bank.  PFG has already made two investments in Latam, including $40 million into Tribal Credit* and $10 million into Suma SaaS.
Tribal*, the B2B payments and financing platform, announced the launch of a venture fund to back fintechs in emerging markets. Tribal Ventures* will provide qualifying startups with investments of up to USD 250,000. The firm says it is geographically agnostic but will focus on SMBs in emerging markets and has also highlighted its interest in blockchain and crypto players.  (Editor's note: the fund will be led by yours truly. 🙋🏽‍♀️ hi!)
---
☯️ Exits
🤝 M&A - Fintech
TOTVS, the Brazilian software platform, announced the acquisition of Gesplan, a financial planning and management solutions company for $8.5 million in cash.
PayRetailers, a Spanish payments provider, announced the acquisition of the Chilean Paygol and Colombia's Pago Digital, both online payment applications. PayRetailers' goal is to simplify B2B e-commerce through an online payment platform that is intuitive and efficient.  The amounts of the transactions were not disclosed.
---
🚀 Product Launches & Partnerships
💻 Fintechs
Ábaco, the alternative credit scoring startup, announced a partnership with Uber in Colombia to facilitate loans to drivers.
Tribal, the payment and financing platform, and a55, the Brazilian credit platform, announced a partnership to support entrepreneurs through efficient credit alternatives.
Conduit Financial, announced its API services to enable DeFi services for any fintech, neobank, or exchange.  The company operates in the US, Latin America, and Europe.
Xepelin, the Chilean SME-focused fintech, announced a partnership with Crehana, the online education platform.  The alliance will provide SMEs access to Xepelin's platform and more than 30 free courses on Crehana's platform with the goal of improving financial education for entrepreneurs.
🏦 Financial Services & Banking
Visa and Minsait Payments come together to promote fintechs from all over Latin America and the Caribbean in the area of digital payments. This alliance aims to speed up the connection of fintechs from Latin America and the Caribbean to the Visa network and thus give them access to the most innovative payment experiences and accelerate the growth of their businesses and geographic expansion in the region.
---
📰 Other News
Ualá announced the appointment of Romina Simonelli as its new VP of payments.  Simonelli's previous roles include launching Ank as part of Itaú Unibanco, Citibank, and First Data/Fiserv, amongst others.
Jüsto, a Mexican online grocery platform, raised a $152 million Series B led by General Atlantic with participation from Tarsadia Capital, Foundation Capital, Arago, and Quiet Capital. The company will use proceeds from the funding to facilitate its growth, including geographic expansion within Brazil, Mexico and Peru, as well as enter new markets in Latin America.
Leal, the Colombian customer loyalty and rewards startup, raised a $10 million Series A from Rakuten Capital and IDC Ventures.
Bitso recently gave away 1,840,500 Brazilian reals (about $387,000) to Brazilian soccer fans as part of a marketing campaign during a recent match. The giveaway was part of a new sports marketing experiment from the Latin America-focused cryptocurrency exchange, which is working to expand its presence in Brazil.
---
📜 Policy
The CNBV announced the ten winners of its 2022 Sandbox Challenge: VAIAUT, MoneyWays, Plataforma 9.9%, Escrivan, Ypay7, Mox, VitalTech, Belief, and Hybrick.
The Mexican banking commission (CNBV) granted Likideo its crowdfunding license as an IFC (Institución de Fondeo Colectivo).  The factoring startup connects SMEs with users through its marketplace where customers can finance invoices.  The company currently operates in Perú under the name Facturedo, where it has helped more than 1,000 SMEs receive collective funding from more than 5,000 investors.
---
📚 Deeper Reads
Climate tech will become the next big VC thesis for Latin America
Opinion: Finerio Connect on four lessons learned with Mexico's Fintech Law.
Opinion: Khipu payments platform on the challenges around implementing open banking and embedded finance in Argentina.
Opinion: WePayOut on how FX regulatory changes in Brazil will impact cross-border e-commerce.
Fintech and crypto regulation are at the center of debate at the national stock exchange summit in Mendoza, Argentina.
---
📊 Stat of the Week
According to Crunchbase, female founders in Latin America received just 2.3% of VC funding in 2020.  Runa HR highlights a few of the rockstar female founders in Mexico.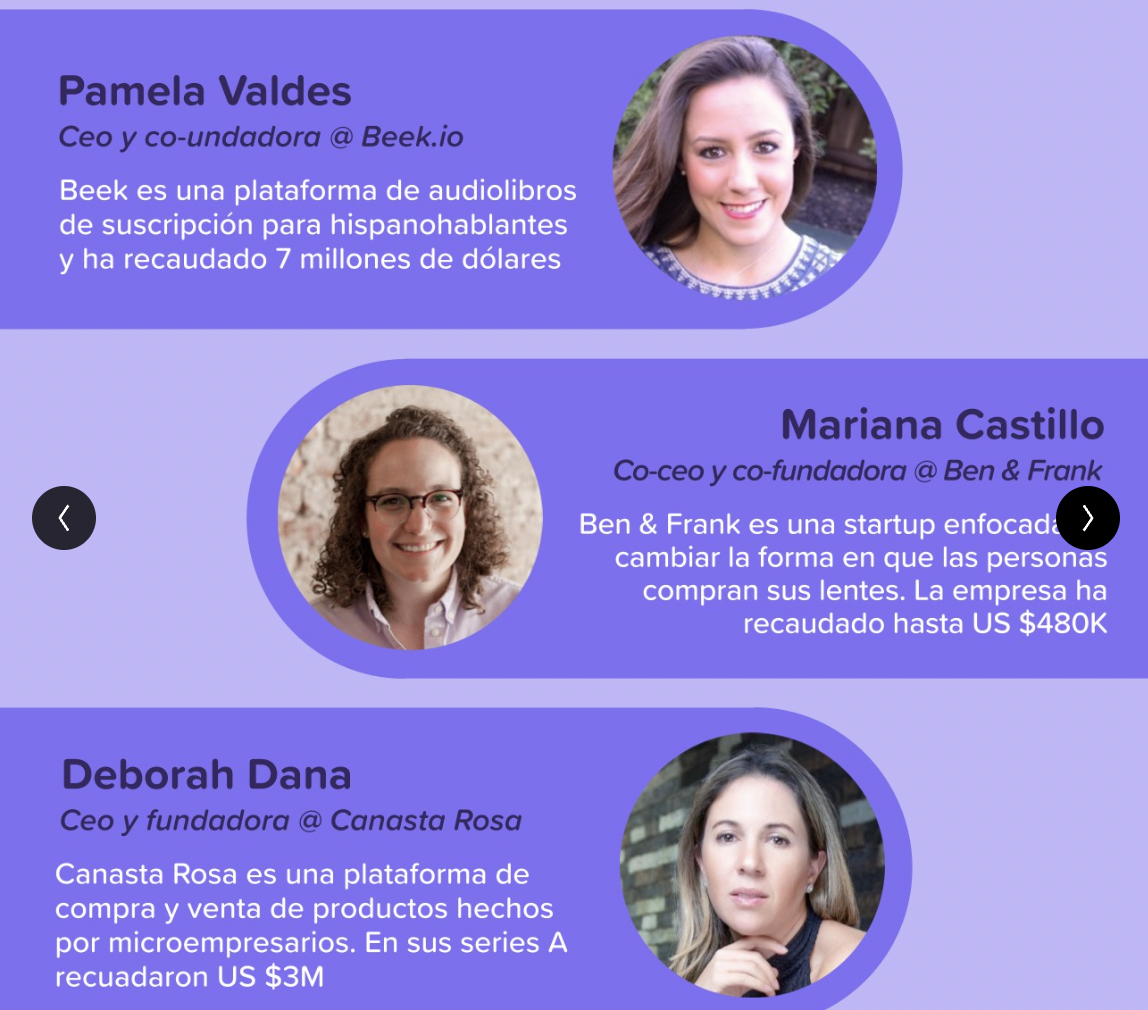 ---
Made in Latam with 💛
👍👎 Did you like this edition of TWIF Latam?  Take a 1-minute anonymous survey here or message me with news items and suggestions.  I'd genuinely appreciate any and all input. If you liked what you read, please consider sharing or subscribing.
Come meet us in person at www.fintechhappyhour.com.  You can also join our global community on Twitter, LinkedIn, and Instagram.