The first winter World Cup ever is almost here! I'm sure we can still find more coincidences to point out before Nov 20. Andrea here, writing from my boarding gate to Bogota after an incredible few days in Cali. I have a feeling this month is going to be full of surprises, and we will keep you posted with the best news. Let's dive in!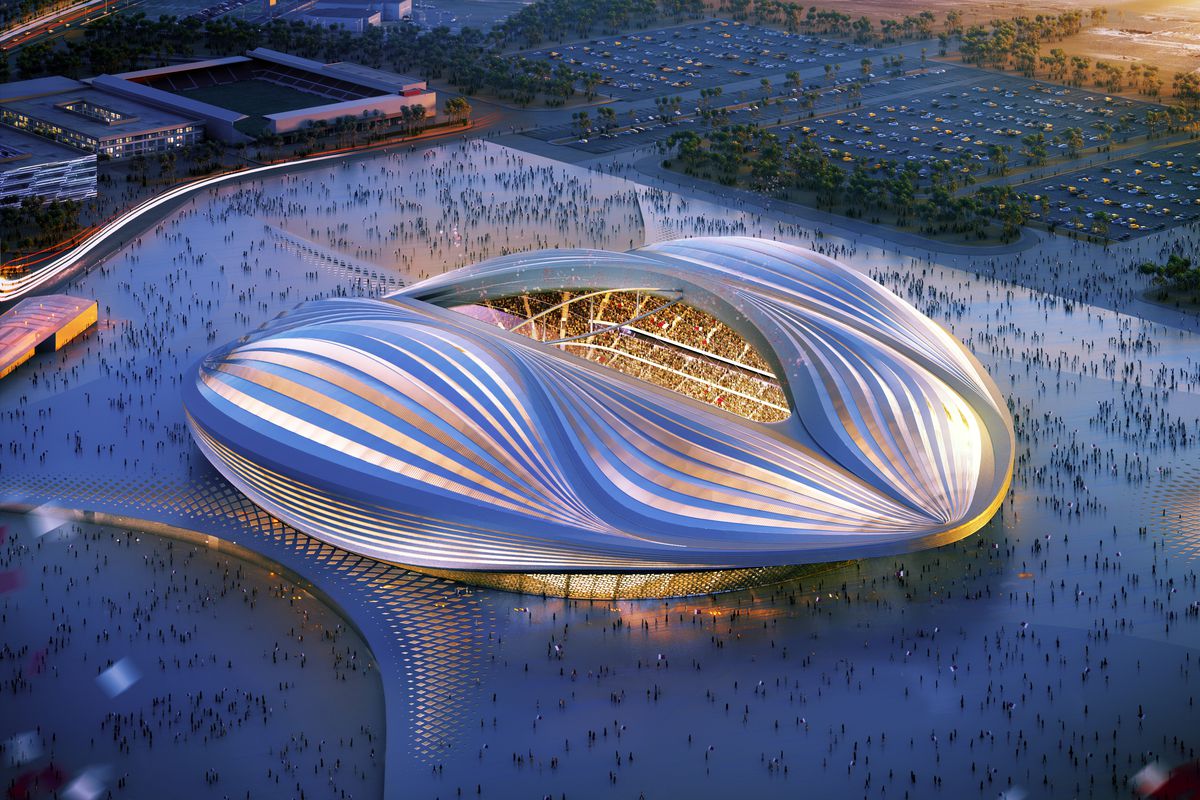 tl;dr:
$100 million in debt financing
Ualá announced a new cryptocurrency trading service in Argentina
Zero Hash lands in Brazil and Minka* launches in Peru
Come meet our global team at this Friday's Fintech Formal in NYC
Please find below this week's front page of Latam fintech news. If you're reading this on the web, we'd appreciate your support by sharing and subscribing.
💛 Y'all be good out there.  ¡Saludos!  Até a próxima!
🪶Team Gryffindor (Daniela & Elena) on Exits, Product Launches, and Partnerships, Deeper Reads, and Other News & 🐍Team Slytherin (Andrea & Jorge) on Financing, Venture Funds, Policy, and all the other bits and bobs
---
Sponsored Content
Want to sponsor a newsletter? See our sponsorship information here.
---

📣 Latam startup alums who have been impacted by layoffs and recruiters looking for top talent, check out the Startups Alumni and Layoffs Brasil databases.  If I can be of help in some way, feel free to sign up for office hours here.
If you're looking to hire from a group of 10,000+ smart, motivated fintech professionals, come pick up a Collective Pass and post a job here.  If you're looking for your next adventure at one of the best fintech companies, check out the open roles here!
---
📊 Stat of the Week
There are over 34 million active credit cards in Mexico, according to Mexico's Banking and Securities Commission (CNBV).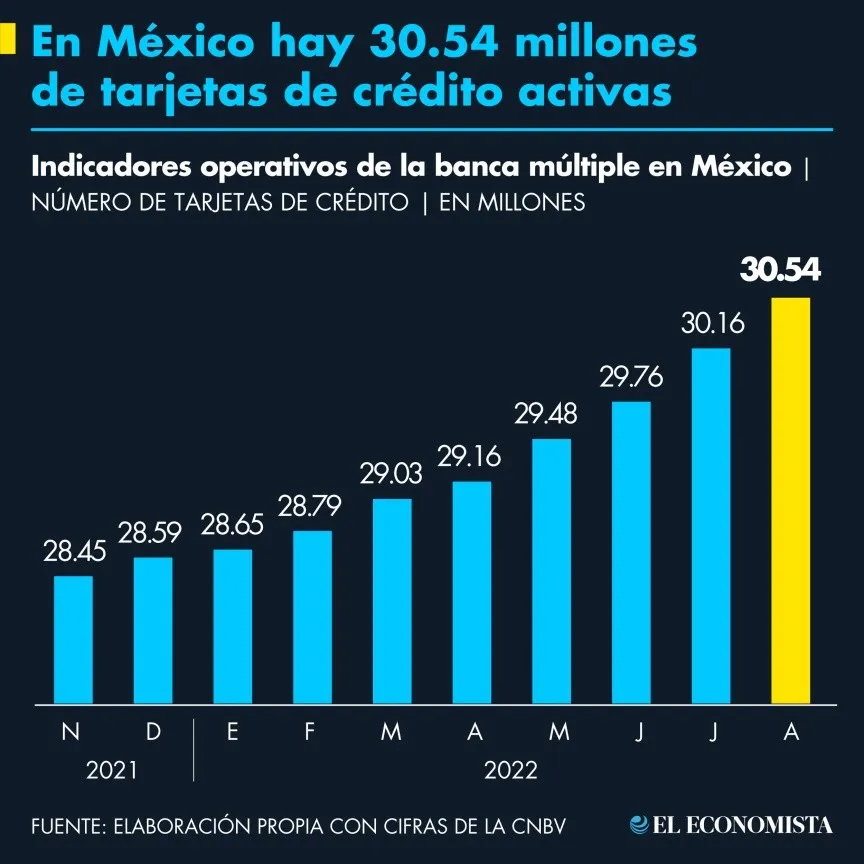 📖  Read of the Week
The second edition of The Credicorp Financial Inclusion Index (IIF) highlights the challenges in Latam to deepen financial inclusion. Panama and Chile maintain the best financial inclusion performance. Colombia and Mexico report very significant progress with respect to 2021.
🦉 Tweet of the Week
---
💸 Venture Financing
No VC rounds announced this week 😯.  Check out Coatue's new report: Fintech and the Pursuit of the Prize: Who Stands to Win Over the Next Decade?
💵 Debt Financing
Kapital, the Mexico-based neo-bank for small and medium-sized businesses (SMBs), announced a $100 million credit line from Sivo. Sivo is a debt-as-a-service platform that through its API and risk protocol works with both big and small companies to disburse via their own lending products.
---
🚀 Product Launches & Partnerships
💻 Fintechs
Ualá, the Argentinian neo-bank, announced a new cryptocurrency trading service in Argentina to allow clients to buy and sell Bitcoin and Ether.
Zero Hash, the crypto infrastructure provider for B2B2C service, announced its expansion into Brazil, offering building blocks to support a wide range of crypto offerings, including liquidity, custody, reporting, and regulatory and compliance infrastructure, all through one API.
Celcoin, the Brazilian open finance platform, announced launching a banking-as-a-service (BaaS) API. The new tool gives partner companies autonomy to create their own fintech or closed ecosystems. The company currently serves banks, fintechs, digital wallets, marketplaces, and mobile operators with its APIs that enable PIX, bill payments, taxes, transfers, and credit services.
Minka*, the Bogota-based Colombian payments infrastructure platform, announced the launch of Transfiya in Peru, an open payments network to enable transactions between financial entities, wallets, businesses, and users through a smartphone.
Akiba, the payroll advance platform, and Runa, the Mexican HRTech, announced a new partnership to allow SMBs to offer saving banks alternatives to their employees.
🏦 Financial Services & Banking
SuperDigital, the Santander group neo-bank, launched personal loans for unbanked clients in Argentina.
Mastercard announced Click to Pay in Mexico, an easy and secure online payment method for consumers. Cinépolis and Aeroméxico will be the first businesses in Mexico to adopt it.
---
📰 Other News
Kavak, the Mexico City-based used car marketplace that offers financing options, announced layoffs of key executives in its Mexican business, including the local country manager, the sales director, and the head of origination. The company announced it is carrying out a corporate restructuring as sales fall short and growth stalls.
QR payments exceeded $100 million in monthly transactions in MercadoPago, Ualá and PIX. Argentina, Chile, and Colombia are among the main adopters of this payment method.
Buda.com, the Chilean cryptocurrency exchange, became the first exchange to open a current account in the Credit and Investment Bank (BCI) of Chile. This represents a milestone in a conflict that dates back several years about the dispute between both sectors, which began with the closure of all accounts to companies linked to bitcoin and other crypto assets.
---
📜 Policy
Binance appointed a new Country Manager in Mexico. Frida Vargas, who formerly led Business Development for Bitso, will be in charge of launching their Mexico Office and local team.
Mexico's Banking and Securities Commission rejected 27 fintech licenses to date. According to the regulator, 149 companies applied to receive authorization.
Guest post by Lorena Buzón:
The Plenary of the National Assembly of Ecuador approved the Law for the Development, Regulation, and Control of Technological Financial Services (Fintech Bill) on October 30. (Source)
---
📚 Deeper Reads
Importance of modern authentication methods on road to fintech success
From the field to blockchain: Tokenization as a tool for agricultural credit
Why dynamic segmentation is the future of retail banking
Fintech: Actions, projects and operation of the Innovation Hub (ES)
What happens when BNPL meets cryptocurrency?
From the field to the blockchain: tokenization as a tool for agricultural credit (ES)
---
Made in Latam with 💛 by Elena, Daniela, Jorge, and Andrea
👍👎 Did you like this edition of TWIF Latam?  Take a 1-minute anonymous survey or message me with news items and suggestions.  I'd genuinely appreciate any input. If you liked what you read, please consider sharing or subscribing.
Come meet us in person at www.thisweekinfintech.com/events.  You can also join our global community on Twitter, LinkedIn, and Instagram.