Hola amig@s fintech,
Hope you're getting some well-deserved rest this Sunday.  This week was chock-o-block, hosting a TWIF dinner for startups from Chile, Argentina, and Colombia Tuesday night (mariachi + fintech anyone?!) in the lead-up to FINNOSUMMIT where we gathered women in fintech + crypto for a packed networking session.
By popular demand, here's a sign-up sheet to get your #mujeresenfintech or #satoshiisfemale shirts seen below.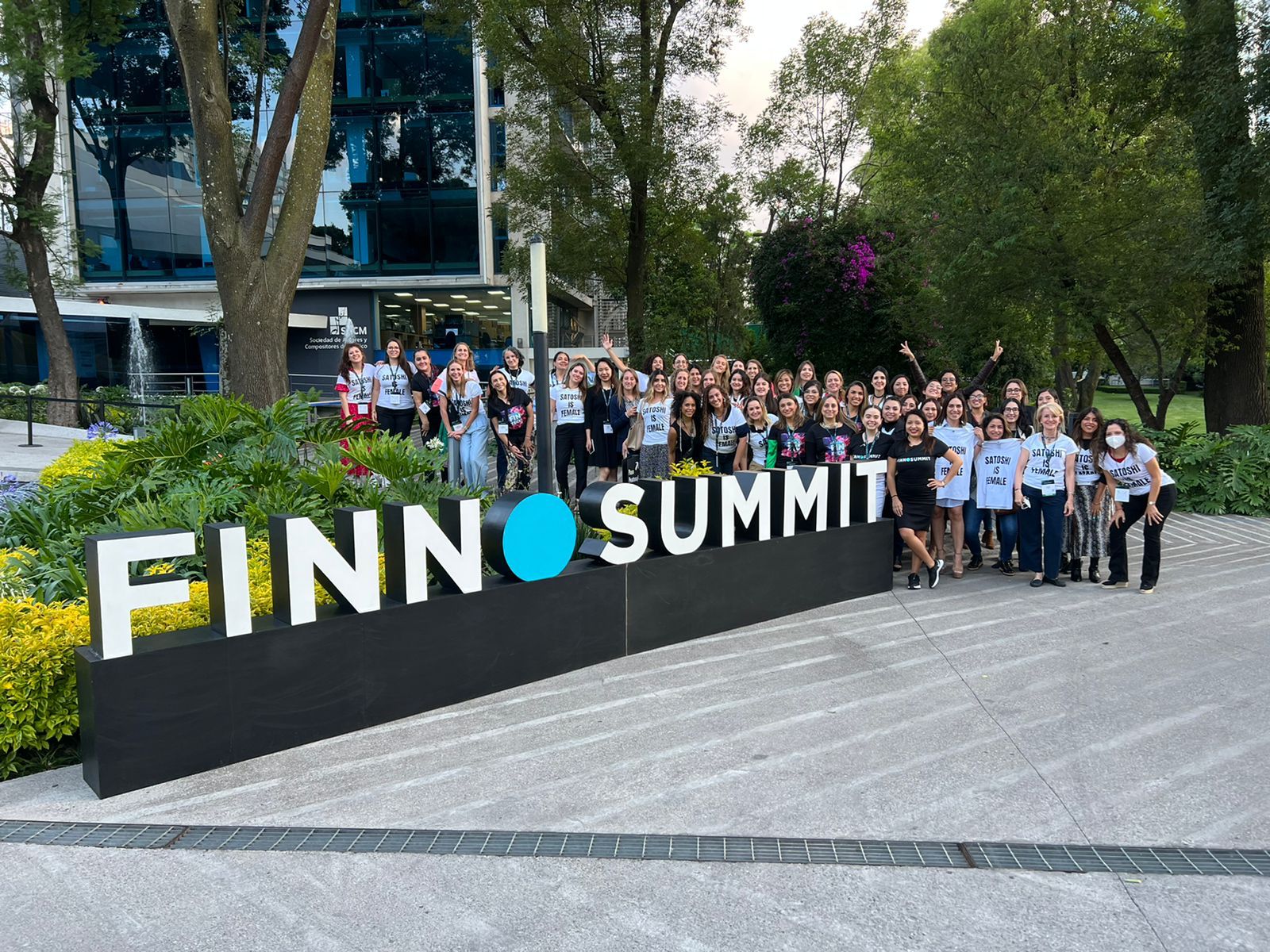 Thanks to everyone who came to say hi at the conference, it's always good to see you IRL (and to know someone is actually reading this newsletter).  If you enjoy TWIF Latam, it would mean a lot to me if you'd subscribe and 🤍 'like' it.
PS.  No newsletter next week as I'll be at the beach, unplugged enjoying a yoga retreat 🕉
Please find below this week's front page of Latam fintech news.
💛 Y'all be good out there.  ¡Saludos!  Até a próxima!
---
Editor's Note: If you're an early-stage startup founder raising equity or debt, I may be able to help - email me at christine@thisweekinfintech.com or sign up for open office hours here to go through your pitch, chat about the ecosystem, talent, whatever is on your mind, dear reader!
---
Sponsored Content
Want to sponsor a newsletter? See our sponsorship information here.
---

If you're looking to hire from a group of 10,000+ smart, motivated fintech professionals, come pick up a Collective Pass and post a job here.
If you're looking for your next adventure at one of the best fintech companies, check out the open roles here!
---
📖  Read of the Week
How to Rest in a World Addicted to Busyness
🦉 Notable Tweets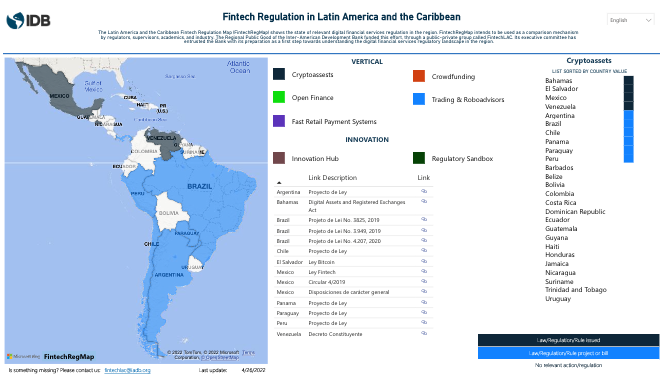 ---
---
💸 Venture Financing
Koban, the Bolivia-based platform offering digital financial services, raised a $2.3 million pre-seed round from Precursor Ventures, FJ Labs, Newtopia, Buentrip and iThink VC, amongst others.  The startup offers payments, money transfers, budgeting and credit solutions to both consumers and SMEs in the region, starting with Bolivia.  The company plans to launch in Ecuador and Paraguay in the near future.
Modak, the Bogotá-based community for content creators, raised a $5.3 million seed round led by GGV Capital with participation from Nazca, monashees, MAYA Capital, and ONEVC.  The platform offers investment advice, educational programming and experience to teens who want to pursue content creation or start a business via a web3 approach giving all members ownership in the community.
---
💰 Venture funds
The International Finance Corporation (IFC) announced a $15 million investment in Nazca III.  This is VC firm Nazca's third fund, which totals $150 million and will be focused on early-stage tech companies in Mexico and Latin America.  It's current portfolio includes Minu, Fairplay, Albo, and Heru.
---
☯️ Exits
🤝 M&A - Fintech
Truora, the Colombian user authentication startup, announced the acquisition of the Brazilian digital signature startup ZapSign. The amount of the transaction was not disclosed.  With the integration of ZapSign, Truora will be able to offer its clients a simplified flow for onboarding customers, integrating electronic signature with biometric authentication and background checks for 'Know Your Customer (KYC)' requirements.
💻 IPOs & SPACs
Mexico Unicorn IPOs to be delayd by Two Years, Clip CEO says
---
🚀 Product Launches & Partnerships
💻 Fintechs
a55, a financial underwriting platform based in Brazil, announced the opening of its offices in Mexico. a55 has granted more than 100 million pesos in loans to support more than 150 Brazilian and Mexican companies.
Jeeves, the expense management and business cards startup, announced its launch in Brazil.
Bitso, a Mexican-based cryptocurrency exchange, announced a partnership with Addem Capital, a debt fund focused on Latin America.  Bitso will support the conversion of financing received in crypto to fiat, based on the needs of Addem's clients.
Nubank, a Brazilian digital bank, announced an alliance with Bexs Pay, a cross-border transaction company based in Brazil. The partnership will enable Nubank's 54 million customers to make debit payments or interest-free installments from the app with instant approval without having to provide bank details.
Tether, the company behind stablecoin USDT with a market cap of $73.2 billion, announced the launch of Tether tokens pegged to the Mexican peso. This launch of the MXN₮ marks Tether's entry into Latin America with a dedicated digital currency and will provide a testing ground for new users to enter the market.
🏦 Financial Services & Banking
Visa, Finerio Connect and Ozone API announced a partnership to facilitate open banking for financial institutions in Latam. This collaboration will unite the capabilities of the three partners into a modular, white-label solution that will enable financial institutions to comply and compete in open banking.
JPMorgan announced an alliance with Colombian fintech OmniLatam, to extend credit lines and reduce the cost of access for SMEs in Latin America via receivable backed credit, working capital lines, and other products.
Waldos announced an alliance with Tangelo, the merged company from Mexarrend and Zinobe, offering credit solutions to offer a digital credit card and financing for motorcycles in more than 600 stores in Mexico.
---
📰 Other News
This week, at least 9 startups raised rounds in the region: Speedbird Aero, Lingopass, Food to save, Clubbi, Koban, Talently, Yummy, Incognia and Modak.
Yobz, the Colombia-based fractional employment startup, raised a $500,000 pre-seed round from Flash Ventures to emancipate Gen Z in Latam through the creation of a crypto-cooperative and marketplace for jobs.
Stone reported first quarter results with a 29.4% drop in revenue versus the same period last year and a 292.5% increase versus Q4 2021 and exceeding projections with a total revenue of US $433 million (BRL 2.07 billion)
Grieving Dog Who Lost Puppy Adopts Litter Abandoned by Owner: 'Fate'
---
📜 Policy
The Central Bank of Brazil described how its CBDC, also called Real Digital, will work. This CBDC will have its first tests in 2023 and will be linked to the national fiduciary payment system STR, with which the monetary authority will have greater control over the population's money once its CBDC is deployed.
Guest post by Lorena Buzón, Government Relations at Tribal Credit:
Mexico. The Central Bank (Banxico) seeks to unify bank's commissions for customers. (Source)

Brazil. The new phase of open finance has begun. The 4th phase's second part of the open finance (before "open banking") strategy began on 05.31. It will make possible for users to share their investment, insurance, private pension, and foreign exchange data, if they explicitly agree to do so. If they wish to, they will be able to have everything in a single channel of their choice. (Source)

Panama. The Superintendence of Banks has authorize the first logistics fintech. Fectivo, a new digital payment platform between distributors and merchants, has become the first logistics fintech in the country to be authorize by the Superintendency of Banks. With the authorization, the entity will be supervised by the Superintendency, and will be legally constituted as an electronic money issuing company. (Source)

Paraguay. Crypto bill moves forward in Congress. The House has approved the the crypto bill, which has been sent to the Senate for its further consideration. This has happened despite the resistance of the Central Bank, which has recently stated that cryptocurrencies are not a legal tender in Paraguay.  (Source)

Peru. Congress and open banking. Bill No. 1584/2021-CR on open banking regulations, has received the opinions from the Central Reserve Bank (BCR) and the Superintendence of Banking, Insurance (SBS), and AFP. The institutions gave favorable comments on the implementation of open banking and open finance.  (Source)
---
📚 Deeper Reads
Pride: iniciativas empresariales que generan inclusión en Colombia (ES)
Rising rates test the fintechs that have shaken up Brazilian banking
Brazil's Bold Steps Towards Digital Payments Adoption
In Latin America, leftist leaders are on the rise amid widespread economic suffering
CVC funds (Corporate Venture Capital), a great alternative for startups (ES)
About Unicorns, Financing and Other Forms of Growth
Is big tech's red-hot jobs market about to cool?
This is not (just) another roundup of tech layoffs
Best Places to Work in Fintech 2022
---
Made in Latam with 💛
👍👎 Did you like this edition of TWIF Latam?  Take a 1-minute anonymous survey here or message me with news items and suggestions.  I'd genuinely appreciate any and all input. If you liked what you read, please consider sharing or subscribing.
Come meet us in person at www.fintechhappyhour.com.  You can also join our global community on Twitter, LinkedIn, and Instagram.