Hola amig@s fintech,
Happy September!  Hope you had a great summer and welcome back to TWIF Latam!  We're here with this week's front page of Latam fintech news with Andrea on the venture and debt financing, venture funds, and exits beat while Elena brings you product launch and partnerships, other news, policy, and deeper reads!  (I get all the other bits and bobs).
Enjoy!  Btw, if you're reading this on the web, we'd really appreciate your support by sharing and subscribing ⤵️.
💛 Y'all be good out there.  ¡Saludos!  Até a próxima!
---
Editor's Note: sign up here for virtual office hours to go through your pitch, chat about the ecosystem, talent, career paths, whatever is on your mind, dear reader!
---
Sponsored Content
Want to sponsor a newsletter? See our sponsorship information here.
---

📣 Latam startup alum who have been impacted by layoffs and recruiters looking for top talent, check out the Startups Alumni and Layoffs Brasil databases.  If I can be of help in some way, feel free to sign up for office hours here.
If you're looking to hire from a group of 10,000+ smart, motivated fintech professionals, come pick up a Collective Pass and post a job here.  If you're looking for your next adventure at one of the best fintech companies, check out the open roles here!
---
📊 Stat of the Week
Oxxo's Spin debit card has reached 3 million users in two quarters versus the 15 it took Nu to reach the same milestone (source: Latinometrics)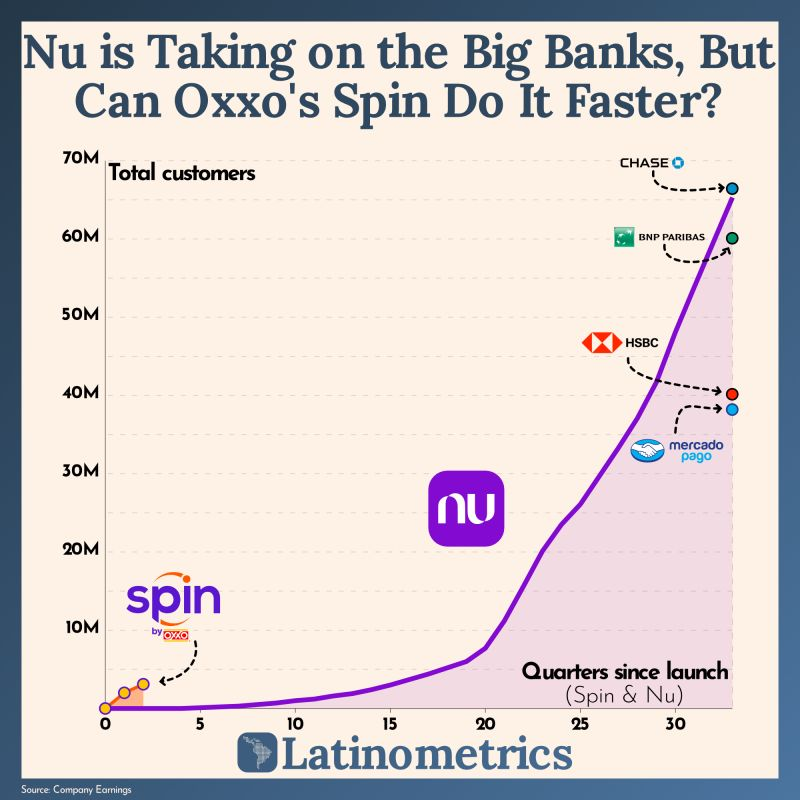 💬  Quote of the Week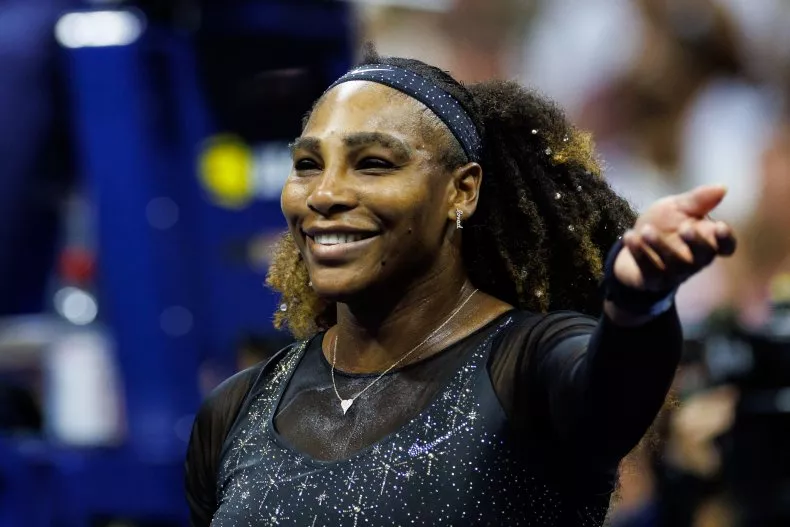 ---
💸 Venture Financing
Efinti, the Colombian platform that offers digital financing options for SMEs, raised a $1 million seed round led by Inversiones Andamas, with participation from Acelera Latam along with various angel investors. The company developed an AI-based predictive model to mitigate risks, and reported a gross transaction value of $15M.
Bankme, the Brazilian credit-as-a-service platform for SMEs, raised a $1 million seed round led by DOMO Invest with participation from Apex Partners, Bamboo Capital Markets, along with various angel investors. Their "mini bank" product allows companies to build their own financial structures, without the need to create securitization companies or Credit Rights Investment Funds.
R2, the Mexico City based embedded lending infrastructure platform, raised a $15 million Series A round led by Google's Gradient Ventures with participation from FEMSA Ventures and PayU, as well as prior investors General Catalyst, Adam Neumann's 166 2nd, and Magma Partners. The company enables small businesses to have access to capital through the platforms they use to buy and sell everyday. Clients include Clip in Mexico and Rappi in Ecuador.  The company recently launched in Chile and plans to expand to other Latam markets over the next year.
Belvo*, the Mexico-based open finance API platform raised an undisclosed amount in a series A extension from Citi Ventures, who joins existing investor group that includes Visa, Kaszek Ventures, Y Combinator, Maya Capital, Rali Cap*, and FJ Labs.
💵 Debt Financing
Plurall, the Colombian micro-business lending platform closed $20 million in debt capital from Fasanara Capital, a London-based global fintech fund. The company delivers financial solutions to entrepreneurs, including microcredits, digital accounts and debit cards.
💰 Venture funds
Valor Capital, the Brazil-based cross-border fund manager with $2 billion in assets under management spread across 100 portfolio companies including Stone, Bitso, Betterfly, Coinbase, and Circle, completed a secondary sale of 25% of Valor Venture Fund II (vintage 2017) to US-based manager StepStone for $80 million.
☯️ Exits
🤝 M&A - Fintech
Softbank, the Japanese bank, completed the acquisition of a 7.5% stake in GBM, the Mexican investment platform. The amount of the transaction was $74 million. This transaction was completed after a lengthy regulatory approval process.
🏦 M&A - Bank and FinServ
Banco Bradesco, through its subsidiary Bradescard, announced the acquisition of the Mexican startup Ictineo. The acquisition will allow the bank to offer ​​retail banking, digital accounts, payroll loans and investment accounts. Details of the transaction were not disclosed.  This will be Bradesco's first retail banking venture outside of Brazil.
💻 IPOs & SPACs
Covalto, the Mexican SME banking platform formerly known as Credijusto and Banco Finterra, announced it will go public on Nasdaq via a merger with special purpose acquisition company (SPAC), LIV Capital Acquisition Corp.  The new entity will also be called Covalto, with a valuation of $547 million and generate up to $177 million of capital before expenses.  LIV Capital raised $114.5 million in its IPO in February of this year.
Brazil: Consolidated result of fintechs and publicly traded digital banks drops 30% in the first half
---
🚀 Product Launches & Partnerships
💻 Fintechs
CryptoMarket, the Chile-based exchange, announced its launch in Colombia, making 50 cryptocurrencies.  Colombia is the tenth-ranked country in the world and second highest in Latam behind Venezuela in volume of crypto transactions
🏦 Financial Services & Banking
Mibanco announced the launch of an accelerated loan for micro-entrepreneurs.  Through Mibanco's new revolving loan, clients will not need to be evaluated in a period of one year, but will have the quota available for when they need it during this time. With this, Mi Banco seeks to recognize the good behavior of its customers.
---
📰 Other News
Latú Seguros, the Brazil-based insurtech led by 29-year old Rappi alum Paola Neira, announced its $6.7 million pre-seed round, led by CRV and Monashees, with the participation of OneVC, Latitud and SV Angel.  This marks one of the largest pre-seed rounds in Latam.
Socios.com, Argentinian-based a NFT rewards company, announced the signing of an agreement with the Argentine Football Association to continue as a provider of Fan Token Socios, allowing football fans to access exclusive benefits.
---
📜 Policy
Sonect, a Switzerland-based company focused on enabling small businesses as a cash-out point, received authorization from the CNBV to establish itself as an electronic payment funds institution (IFPE).
Ripple's plans to tokenize Colombia land via the XRP Ledger in partnership with the Colombian Ministry of Information Technology and Communications (Mintec) stalled, having been deprioritized by the administration of newly elected president Gustavo Petro.
---
📚 Deeper Reads
Fintech lenders play "critical role" in LatAm
Speed of execution is key for M&A success
The most important banks in the world already offer bitcoin and cryptocurrencies (ES)
Open Finance, the silent fintech boom that will soon dominate LatAm (ES)
CDMX: the second best city for startups in Latam behind Sao Paulo (ES)
Latin America Climate Innovation Startup Radar and other resources
📖  Read of the Week
---
🦉 Tweets of the Week
---
Made in Latam with 💛 by Christine, Elena, and Andrea
👍👎 Did you like this edition of TWIF Latam?  Take a 1-minute anonymous survey here or message me with news items and suggestions.  I'd genuinely appreciate any and all input. If you liked what you read, please consider sharing or subscribing.
Come meet us in person at www.thisweekinfintech.com/events.  You can also join our global community on Twitter, LinkedIn, and Instagram.