Hola amig@s fintech,
¿Qué más?  Whew, what a whirlwind it's been the last two weeks.  This edition wraps up everything below from the past fortnight.  Special thanks to Elena Cruz for contributing and making sure we continue bringing you the front page of Latam fintech news!  Give her a follow and some love by liking this post!
For those who came out to our Bogotá Fintech Happy Hour last Wednesday, our first CDMX Fintech Fest last Saturday, thank you!  I'm continually amazed by how much is happening in the Latam fintech ecosystem.  Next stops: São Paulo this Wednesday, 6 April with QED, Stellar, Tribal, and local city hosts XP Investimientos!  Look forward to meeting you there or in Buenos Aires on 27 April.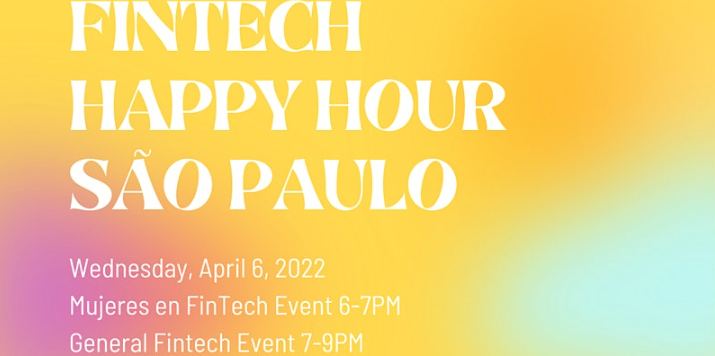 💛 Y'all be good out there.  ¡Saludos!  Até a próxima!
---
Editor's Note: If you're an early-stage startup founder raising equity or debt, I may be able to help - email me at christine@thisweekinfintech.com or sign up for open office hours here to go through your pitch, chat about the ecosystem, talent, whatever is on your mind, dear reader!
---
Sponsored Content
Want to sponsor a newsletter? See our sponsorship information here.
---
💼 Open Role Spotlight
Browse open roles on This Week in Fintech's job board.
---
📊 Notable Stat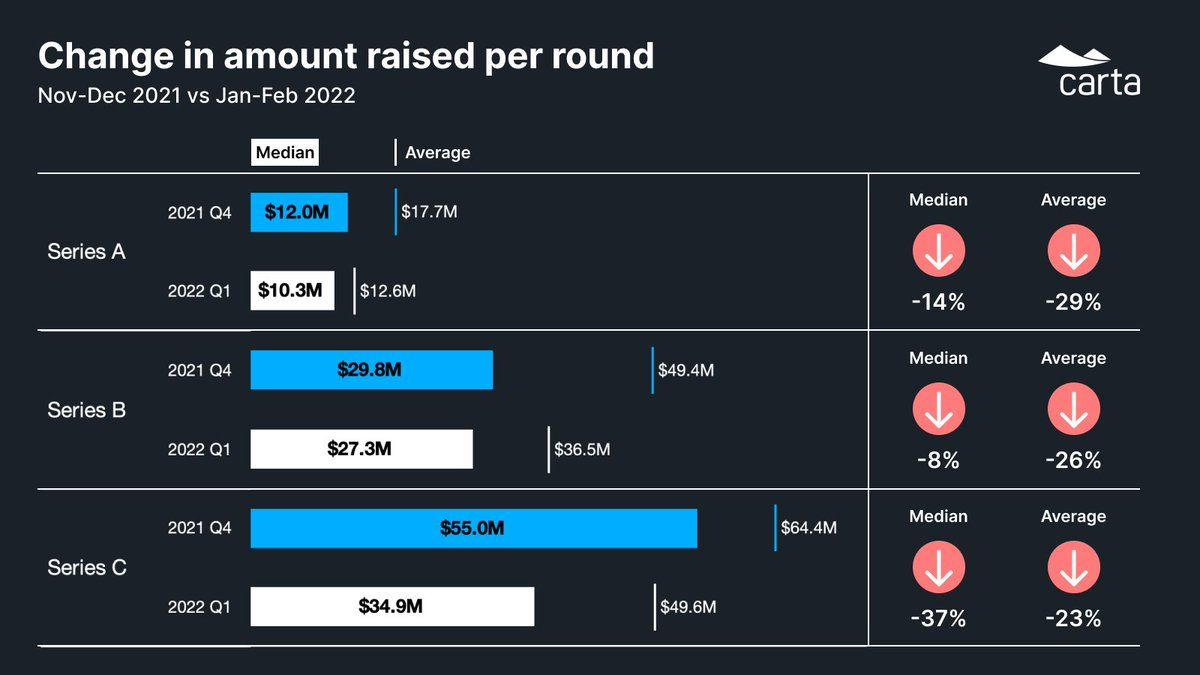 ---
💸 Venture Financing
Instacash Preauth, the Peruvian lending marketplace, raised an $800,000 pre-seed round from Alaya Capital, 500 Startups, and Winnipeg Capital.  The startup uses preauthorized credit cards as collateral to offer peer-to-peer loans averaging $1,500.  The company launched in April 2021.
Rextie, the Peruvian currency exchange platform raised a $1.4 million seed round led by the mass media group Grupo RPP in a media-for-equity deal whereby the startup will gain media presence on radio stations, eight radio stations, and the television channel owned by the group.  The company has processed more than $2.4 billion in transitions since starting in 2016.
Plurall, the Colombian fintech focused on solopreneurs and SMEs, raised a $1.5 million seed round and $10 million in debt financing from a London-based fund that remained unnamed.  Other strategic investors in the UK, US, Mexico, Spain, and Colombia also participated in the round as the company prepares to launch services for microbusiness that include working capital loans, a digital account, credit card, and buy now pay later (BNPL).
Pacto, the online ordering and payments platform, raised a $2 million pre-seed round from FEMSA Ventures, 500 Startups Latam, Leap Global Partners, TnT Ventures, First Check Ventures, and others.  The company offers restaurants and bars an integrated POS solution that takes orders, processes payments and generates receipts.  The funding will be used to expand into the rest of Mexico and Latam.
Datanomik, the Uruguay-based open banking platform, raised a $6 million seed round led by a16z with participation from Canary, Nazca, and Latitud along with various angel investors.  The company's goal is to connect financial institutions in the region through its B2B open finance API to gather a company's banking information on one platform.
nocnoc, the Uruguay-based cross-border e-commerce enabler, raised a $7 million seed round co-led by Mouro Capital and Quona Capital with participation from Caravela, Olist, Broadhaven, and angel investors Diego Dzodan of Facily and Flavio Dias, former CEO of Walmart Brazil.  The platform connects international sellers with local marketplaces in Latam, taking care of everything from publishing across multiple sites, calculating shipping costs, taxes and commissions, communications and logistics.
Neivor, the Colombian proptech that facilitates the administration of condominiums, raised a $3.5 million seed extension led by SoftBank Latin America Fund with participation from Magma Partners, Marathon VC, Crestone, and notable angel investors such as Loreanne Garcia of Kavak, Courtney McColgan of Runa, and Claire Diaz-Ortiz.
Muni, the Colombian community group-buying platform, raised a $20 million Series A round led by Lightspeed Ventures Partners, with participation from previous investors Monashees, Pear VC, and angels such as Simón Borrero and Felipe Villamarin of Rappi, Huey Lin of Affirm, Brynne McNutly Rojas of Habi, Hans Tung of GGV, and Fabian Gomez of Frubana.
Simetrik, the Colombian payments infrastructure startup, raised a $20 million Series A led by FinTech Collective with participation from Tiger Global, Moore Strategic Ventures, and existing investors such as Cometa and Monashees, plus angel investors like Santiago Suarez of Addi, and Jason Pate of Plaid.  The company also raised $4 million in venture debt.  Simetrik helps companies gain better control and transparency of financial transactions via automated reconciliation.  The financing will go towards key hires, consolidating its position across Latam and expansion into EMEA and Asia-Pacific.
Migrante, the Chile-based vehicle-leasing platform for gig economy workers, raised a $30 million Series A and a $80 million debt facility.  The equity financing was led by Kayyak Ventures with participation from angels such as Sergio Furio of Creditas, Eduardo della Magiora or Betterfly, and Huey Lin of Affirm.  The financing will be used to launch in Mexico and Colombia and to offer new products such as rent-to-own and electric vehicle financing.  This expands its current services providing cars, motorbikes and mobile phones to gig economy workers which skew towards immigrants who typically don't have access to credit or financial aid.
Jeeves, the corporate card platform, raised a $180 million Series C, quadrupling its valuation to $2.1 billion in just six months.  Currently it serves clients in 24 countries in North America, Latin America, the UK and Europe, serving clients like Bitso, Kavak, and Belvo, among others.
💵 Debt Financing
Juancho Te Presta of Colombia raised $10 million in debt from ALMA to offer credit to women, who are traditionally excluded from access to financing.
OmniLatam, the Colombian fintech focused on working capital for SMEs, raised $100 million from Gramercy Funds Management LLC as it prepares to launch in Brazil.
---
💰 Venture funds
iThink VC announced its first fund with a target size of $20 million.  The Paraguay-based firm is led by Jazmín Gustale Gill and Juan Cruz Valdez Rojas and aims to support 30 startups in some of the more nascent ecosystems such as Paraguay.
Twelve Hundred (1200) VC announced its first fund with a target size of $150 million to invest in early-stage funds and startups with a focus on food, education, automation, and other sectors in Mexico, Latam and the US.  The fund will be led by Adriana Tortajada.  Other founding partners include Esteban Coppel, Sam Sadowsky, and Paul Clastre.  The firm has already pledged $5 million to invest in NXTP Ventures of Argentina.
Endeavor Catalyst announced it is raising its fifth fund with a target of $260 million to continue investing in high-impact entrepreneurs, especially in emerging markets.  Notably, the firm has invested in 31 unicorns, including Latam companies such as Kavak, Bitso, Clip, Rappi, Mural, and Ebanx.
---
☯️ Exits
🤝 M&A - Fintech
Tivit Ventures, the investment arm of Brazilian tech company Tivit, announced it will invest $25.5 million to buy scale-ups in Latam, targeting software as a service (Saas) companies across all of the region.
Following Credijusto's acquisition of Banco Finterra last year, the company announced the creation of a new entity, Banco Covalto.  Former CEO of Finterra Mark McCoy assumes the role of CEO of the merged entity while Credijusto founders Allan Apoj and David Poritz will serve as co-CEO and Board President of Banco Covalto respectively.
---
🚀 Product Launches & Partnerships
💻 Fintechs
Clara, the Mexican corporate card provider, announced its launch in Colombia.
Zunify, the payments network, and Fischel pharmacies announced a partnership to offer cardless payment options via QR code in Fischel locations across Costa Rica.
Celo Foundation and Blockchain Academy Chile announced the launch of the first blockchain incubator in Latam.
Nu(bank) announced it will fund scholarships for more than 200 women to access educational content via Platzi.  Celo, the mobile-first blockchain protocol, also announced it will provide scholarships for more than 200 students to study via the platform as well.  Platzi offers online education to over 80,000 worldwide.
🏦 Financial Services & Banking
Visa announced a partnership with Tribal* to issue corporate credit cards in Latin America and the Caribbean.  The new alliance seeks to support growth of the SMEs and startups who typically do not have access to credit and covers Mexico, Brazil, Colombia, Chile, Perú, Argentina, Panamá, Uruguay, and the Dominican Republic.
Santander announced the launch of immediate international B2B payments into Brazil through its One Trade solution.
BBVA Mexico announced a partnership with Odetta, a marketplace for used cars, allowing anyone to access digital loans.
---
📰 Other News
Latitud, the São Paulo-based platform that seeks to enable early-stage startups in Latam, raised a $11.5 million pre-seed round led by Andreessen Horowitz (a16z) and NFX with participation from Endeavor, Canary, FJ Labs, Ganas Ventures, and notable angels such as Sebastian Mejia of Rappi, David Vélez of Nubank, Ann Williams and Sergio Furio of Creditas, Daniel Vogel of Bitso, amongst others.  Latitud looks to help with everything from company formation to cap table management, becoming the operating system for VC-backed startups in the region.
SoftBank Latam Fund mentioned it will be investing in less new companies this year and instead focusing on supporting its current portfolio companies.
Apple announced a project dubbed "Breakout" which aims to develop payments infrastructure as well as a subscription-based iPhone purchase plan and its own BNPL offering.
Oxxo, Mexico's biggest convenience store chain, wants to become a superbank. By early March, the company had announced that 1.6 million people had signed up for Spin. That rush of sign-ups made Oxxo, a traditional brick-and-mortar chain of convenience stores, one of the fastest-growing debit card companies in Mexico.
Stellar Development Foundation and MoneyGram International, Inc. announced a partnership with Techstars to recruit founders who are driving innovation through blockchain and digital payments, with a focus on cross-border payments and financial inclusion.
According to a report by Galaxy Digital Research, in 2021 $33 billion of VC went to crypto, blockchain, and defi startups around the world.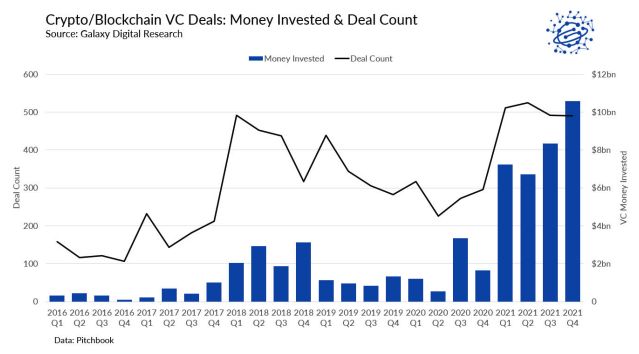 ---
📜 Policy
The Mexican banking commission (CNBV) has received ten requests for licenses as a banca multiple from Korean, Japanese, and Russian firms looking to enter the market. Of all assets within the Mexican financial system, 67% are currently managed by foreign banks.
Central American and Caribbean countries look to navigate challenges as an alliance, with the aim of standardized fintech regulation across the regional block.  Together, the population of Guatemala, Nicaragua, Costa Rica, and Panama total more than 61.5 million people with a GDP of $321 billion.
📚 Deeper Reads
Is the streak of Mexican unicorns over?
Latin America's road to $1 billion: new unicorns from the last decade
The 10 most innovative companies in Latin America in 2022
APIs Are Transforming Banking—But Not The Banks Themselves
Data obscures positive trends in VC dollars reaching women-founded startups
Mind the gap: three top women in crypto share insights
Take the survey: Motivators for Women to Invest in Startups and Venture Funds
---
Made in Latam with 💛
👍👎 Did you like this edition of TWIF Latam?  Take a 1-minute anonymous survey here or message me with news items and suggestions.  I'd genuinely appreciate any and all input. If you liked what you read, please consider sharing or subscribing.
Come meet us in person at www.fintechhappyhour.com.  You can also join our global community on Twitter, LinkedIn, and Instagram.