Hola amig@s fintech,
It's the spookiest month of the year 🎃 Shout out to all the pumpkin latte enthusiasts! Andrea here, taking over for Christine this month, with the dream team: Elena, Daniela, and Jorge 🧡💜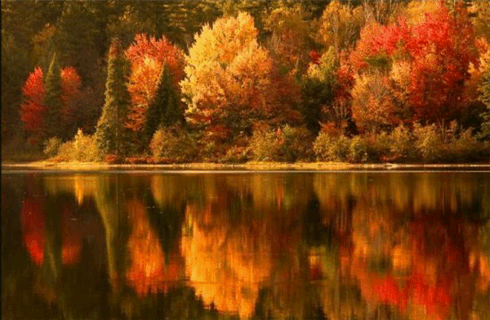 tl;dr:
$48.5 million in fintech financing, including Bravium's $19 million debt round.
Nubank reached 70 million users across Brazil, Mexico and Colombia.
Softbank Vision Fund and Konfio announce layoffs.
Please find below this week's front page of Latam fintech news. If you're reading this on the web, we'd really appreciate your support by sharing and subscribing.
💛 Y'all be good out there.  ¡Saludos!  Até a próxima!
---
Sponsored Content
Want to sponsor a newsletter? See our sponsorship information here.
---

📣 Latam startup alum who have been impacted by layoffs and recruiters looking for top talent, check out the Startups Alumni and Layoffs Brasil databases. If I can be of help in some way, feel free to sign up for office hours here.
If you're looking to hire from a group of 10,000+ smart, motivated fintech professionals, come pick up a Collective Pass and post a job here.  If you're looking for your next adventure at one of the best fintech companies, check out the open roles here!
---
📊 Stat of the Week
According to SEON, Mexico is amongst the 3 top countries where neobanks are being adopted faster with a predicted 141% increase between 2022 and 2027.
💬  Quote of the Week
"Despite the funding market slowdown, we have an appetite to continue investing in Latin American startups. However, companies are delaying fundraise due to lower valuations" Rodrigo Costa, Partner at Japan's SoftBank Investment Advisers.
📖  Read of the Week
LinkedIn published its list of top startups in Latam, compiling the top 3 startups on its lists for Argentina, Brazil, Chile, Colombia and Mexico. The list is based on unique data that LinkedIn has of each startup such as workforce growth, interest in job advertisements, the interaction of users with the company and the percentage of employees hired.
---
💸 Venture Financing
Minteo, the Bogota-based NFT marketplace, raised a $4.3 million seed round from OpenSea Ventures, Fabric Ventures, FJ Labs, among others. The company will use the funds to build infrastructure and work with local artists and brands from Colombia and Mexico.
Ali Credito, the Sao Paulo based payroll platform, raised a $25.2 million series A round from BTG Pactual's business hub, boostLAB. The company offers financial wellbeing solutions and payroll-deductible loans to employees.
Pagaloop, the Mexican payments app, raised an undisclosed seed round from G2 Momentum Capital's Fintech Fund. The company allows SMBs owners to finance expenses such as rent, payroll, inventory and other working capital needs with personal credit cards, extending payment periods and offering rewards.
---
💰 Venture funds
Wayra, the Corporate Venture Capital arm of Spanish Telefonica Movistar, announced its plans to invest $2 million across 14 companies in Latam this year. Among its portfolio companies are Monkey, ePayco, Undostres and Flywire.
---
☯️ Exits
🏦 M&A - Bank and FinServ
Satelital, the Brazilian loyalty fulfillment platform for banks and agri-business, and Atrus, the Brazilian commerce platform, announced they are merging to provide loyalty, e-commerce and marketplace under the name Bravium. The merge aims to grow commerce and loyalty programs in Latam. The new company also announced raising a $19 million debt round from Bridge One.
Aquila, the Canadian software fund acquired Neosoft, a Chilean Governance, Risk Management and Compliance (GRC) solutions platform. The acquisition opens Aquila's gateway to Latam, as the fund seeks to invest further into the region.
---
🚀 Product Launches & Partnerships
💻 Fintechs
Aplazo, 99 minutes and Shopify, announced a partnership in Mexico to integrate an offer of new services and solutions for SMBs. Aplazo provides the payment method, 99 minutes the logistics and Shopify the e-commerce platform.
Flat.mx, the Mexico-based home-buying platform, announced a new service focused on home renovations, offering competitive costs by having agreements with different providers.
Avista, the Colombia-based payroll advance platform, and Mambu, the European SaaS banking platform, announced a partnership to provide pension advances.
ACH Colombia, the Colombia-based banking platform, and Volante Technologies, the cloud payments and messaging platform, announced a partnership to launch a new digital payment portal that includes social networks and e-commerce.
🏦 Financial Services & Banking
Mastercard and Global66, the Chilean-based international online payments platform, announced the launch of a prepaid card that will allow users to send international transfers, foreign exchange and ATM withdrawals.
---
📰 Other News
Nubank (NYSE:NU), the Brazilian neobank, announced reaching 70 million users in Latin America: 66.4 million in Brazil, 3.2 million in Mexico, and more than 400,000 in Colombia. The company continues to grow in other business units, such as investments, where it already has more than 6 million active users.
Konfío, the Mexico-based digital banking platform for SMEs, announced layoffs of 180 employees as part of the company's strategy to consolidate leadership in the Mexico market. Konfío became Mexico's fourth unicorn in 2021 after their series E extension announcement.
SoftBank announced 18% layoffs of Vision Fund Staff in Latin America. Masayoshi Son, chairman and CEO of SoftBank Group Corp., had announced a cost-cutting policy at its last results meeting, after a record loss of $23 billion. SoftBank has invested in five Mexican fintech unicorns - Bitso, Clip, Kavak, GBM and Konfio - along with fintechs Creditas, Nubank, and Inter from Brazil and Ualá in Argentina.
Baubap, the Mexican microlending financial platform, announced plans of becoming a neobank and expanding its operations throughout the region. The company provides loans for emergencies, and allows users to build credit history when payment capacity is demonstrated.
Albo, the Mexican challenger bank, announced reaching 2 million users, three months after receiving authorization from the National Banking and Securities Commission to operate as an Electronic Payment Fund Institution (IFPE).
---
📜 Policy
Bitso, the crypto exchange, announced its direct connection with Mexico's instant payment system SPEI managed by Banxico, the country's Central Bank. Through its regulated subsidiary, NVIO Pagos, the company will cease to depend on third parties to settle payment operations in MXN, allowing for a frictionless crypto-fiat experience for Mexican users.
Chilean Fintech Law is expected to be voted on by the Senate these upcoming days. Once the bill gets approved by the Senate, it will go back to the House so that the changes made can be ratified.
The Mexican Central Bank increased the interest rate to a record high of 9.25% due to inflationary pressures. Inflation was last reported at 8.76%, its highest level in 22 years.
Brazil Central Bank's President, Roberto Campos Neto, announced plans to "bring the world of decentralized finance to the regulated system through a process of integration with the latest innovations such as PIX and Open Finance".
CNBV, the Mexican Securities and Banking Commission, released its periodic report on Sofipos, a type of financial license and entity granted to organizations that allow them to provide credit and deposits to the public. Some key takeaways:
As of April 2022, there are 40 Sofipos operating in the country.

Assets managed by Sofipos are over $1.8 billion USD

---
📚 Deeper Reads
Families rely on cross-border payments to live
Fintech funding trends indicate that this year will underperform 2021
Satoshi Nakamoto is a serial troll killer
Bitcoin and CBDC: Co-existence of private money
Top DeFi Investment rounds in LatAm – 2022
Fintech Venture Capital Market Growth Projections For 2023
---
🦉 Tweet of the Week
---
Made in Latam with 💛 by Elena, Daniela, Jorge and Andrea
👍👎 Did you like this edition of TWIF Latam?  Take a 1-minute anonymous survey here or message me with news items and suggestions.  I'd genuinely appreciate any and all input. If you liked what you read, please consider sharing or subscribing.
Come meet us in person at www.thisweekinfintech.com/events.  You can also join our global community on Twitter, LinkedIn, and Instagram.