Asia & India
This Week in Fintech - Asia | 27th Nov, 2021
Fintech news, updates and fund raise announcements from Asia for the week ending 27th Nov, 2021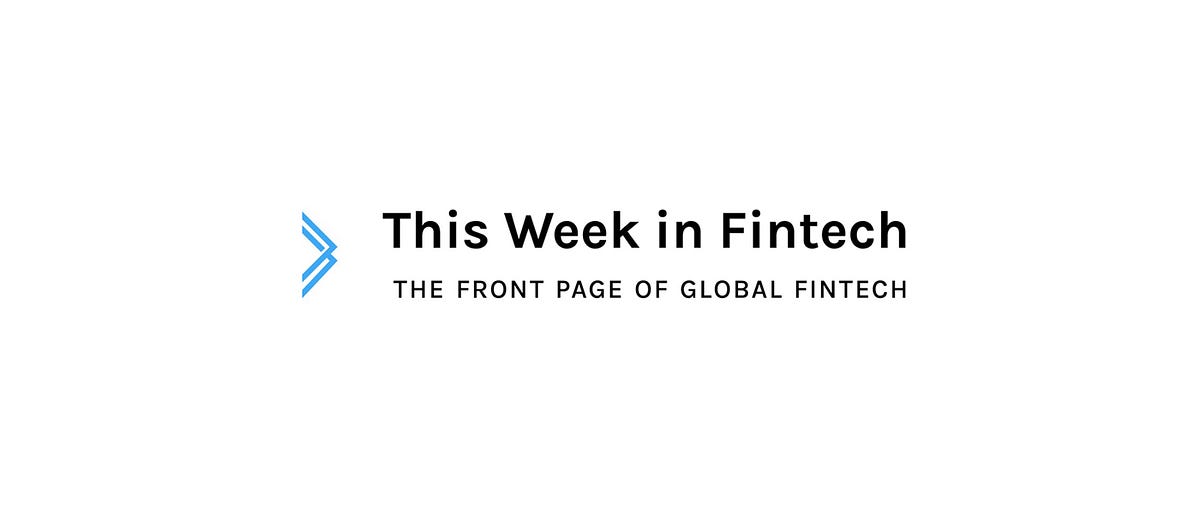 Hi fintech friends,
Please enjoy all the news and updates from the past week in today's edition. If you feel TWIF brings you value, please share it with your friends (and maybe suggest they subscribe too).
---
Editor's Note: If you're an early-stage startup founder raising equity or debt, I may be able to help - reach out to osborne@thisweekinfintech.com.
---
Want to be a This Week in Fintech - Asia Sponsor? Reach fintech founders, industry professionals and enthusiasts. Email me at sponsor@thisweekinfintech.com.
---
🦉🏆 Tweets of the Week
---
📊 Stat of the week
14 out of 496 large-cap US equity funds are run by all women teams. 49 funds were "female-managed" funds i.e. run by teams where one-third of the portfolio managers were women. Rest were managed by all male teams.
Female managed funds on average delivered returns of -57 basis points compared with their benchmarks. Whereas, all male funds saw average returns of -164bp compared to benchmarks. (Source)
---
🇮🇳 India
📰 Market Updates.
🚀 Product Launches
ICICI Bank launched a Trade Emerge, a digital banking product for exporters and importers.
Winvesta launched UPI-based remittances for foreign investments.
IIFL Securities partnered with Quicko, a taxation startup, to provide tax filing services to investors and traders.
📝 Regulatory Updates
RBI (central bank): Released a caution against various Co-operative societies using the word "Bank" in their names.
💰 Financing Announcements
1-min Anonymous Feedback: Your feedback helps me improve this newsletter. Click UPVOTE 👍🏽 or DOWNVOTE 👎🏽
---
🌏 Asia
📰 Market Updates
Swiss Re partnered with Baidu on autonomous vehicle insurance.
Standard Chartered launched 'Saadiq' a $100 million fund to support Islamic finance companies in Malaysia.
OCBC Bank in Singapore is considering to set up a digital asset exchange.
Smartpay, a Japanese payments platform, launched a BNPL product.
Pathao, a Bangladeshi super app, launched a BNPL service for food delivery.
Vroom, a Bangladeshi vehicle services startup, launched a co-branded credit card in partnership with Eastern Bank Ltd.
A new report claims that Vietnam's internet economy could grow to $220bn in GMV by 2030.
StraitsX launched XIDR, an Indonesian rupiah denominated stablecoin.
Japan is set to test run a new digital currency backed by bank deposits.
Gojek integrated with Bank Jago, owned by Gojek, and enabled bank account opening within the Gojek app.
DBS Singapore faced a two day outage of its digital banking services. MAS is mulling supervisory actions on DBS.
Coda Payments, a Singaporean payments company, seeks to IPO at a valuation of $4bn.
Warburg Pincus slashed Ant Financial's valuation by 15% to under $200bn.
Axie Infinity, the Vietnam-based blockchain game, sold a plot of digital land for $2.3mm.
💰 Financing Announcements
Acquisition:
Stockbit, an Indonesian stock trading startup, acquired a local brokerage firm.
---
🌏 International
Please find our global coverage and consider subscribing.
---
🧐 Looking for context, deep dives and further insights?
Read the latest edition of Fintech Inside, also authored by me. New editions get published every Sunday at 9AM IST.
---
📜 Notable Nuggets
---
If you've made it this far - thanks! As always, you can always reach me at osborne@thisweekinfintech.com. I'd genuinely appreciate any and all feedback. If you liked what you read, please consider sharing or subscribing.
1-min Anonymous Feedback: Your feedback helps me improve this newsletter. Click UPVOTE 👍🏽 or DOWNVOTE 👎🏽