Asia & India
This Week in Fintech - Asia | 11th June, 2022
Fintech news, updates and fund raise announcements from Asia for the week ending 11th June, 2022.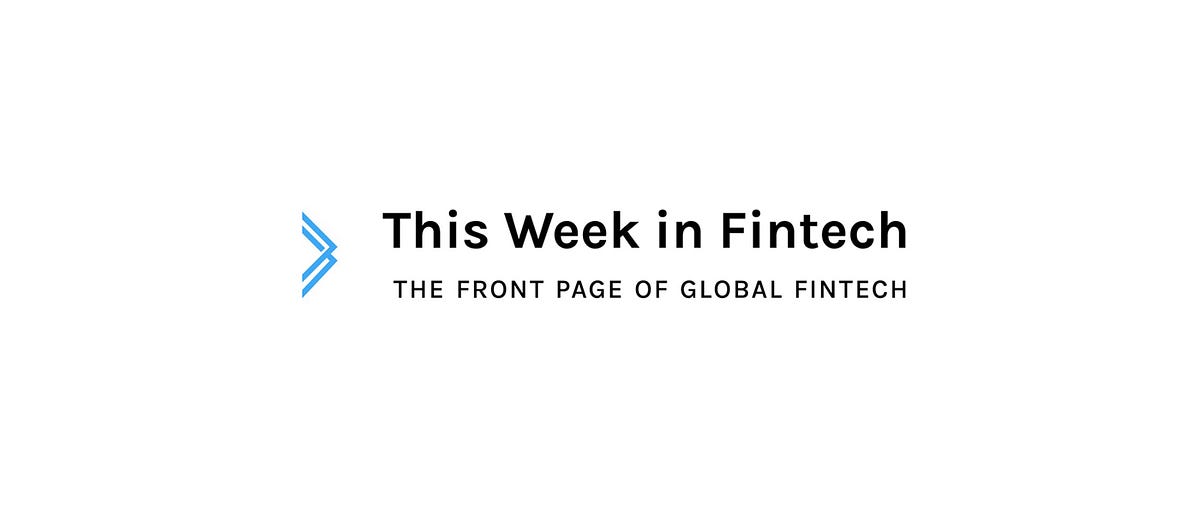 Hi fintech friends,
Please enjoy all the news and updates from the past week in today's edition. If you feel TWIF brings you value, please share it with your friends (and maybe suggest they subscribe too).
---
Editor's Note: If you're an early-stage startup founder raising equity, I may be able to help - reach out to osborne@thisweekinfintech.com.
Want to be a This Week in Fintech - Asia Sponsor? Email me at sponsor@thisweekinfintech.com or see our sponsorship information here.
---
🦉🏆 Tweets of the Week
---
🇮🇳 India
📰 Market Updates
Credit Card sends declined 1.5% MoM in April, 2022.
India's Enforcement Directorate has frozen the accounts of 100 fintech firms.
Uni, a credit card startup, raised $6.7mm in debt from Stride Ventures.
Indian fintech sector could reach $150bn in valuation by 2025, according to India's Minister of State for Finance.
Amazon Pay claimed that it has an acceptance network of 8.5mm small businesses and 4mm retail outlets.
RBI claimed that there are 11.8mm payment acceptance devices across India, including 411K POS devices and 11.4mm QR based POS.
🚀 Product Launches
Kiya.ai launched banking services in its own metaverse - Kiyaverse.
Cashfree partnered with EasyTransfer for cross border education payments.
KredX partnered with Tradewind Finance to provide working capital finance for international businesses.
The Indian government launched a marketplace of the governments credit schemes for users - 13 schemes and 125 lending institutions are on the platform.
ZestMoney partnered with ICICI Bank to launch card-less EMI (paylater) for ICICI Bank customers.
📝 Regulatory Updates
RBI (central bank): Released the list of eight entities shortlisted to be in the RBI Regulatory Sandbox for MSME Lending. Recommended that UPI be linked to credit cards starting with RuPay. Increased the e-mandate limit for recurring transactions from INR 5,000 ($66.7) to INR 15,000 ($200.0). Expected to roll out regulations for digital lending startups.
💰 Financing Announcements
ACQUISITION:
Carta, a US based ESOP management startup, acquired ZenEquity, an Indian ESOP management startup.
1-min Anonymous Feedback: Your feedback helps me improve this newsletter. Click UPVOTE 👍🏽 or DOWNVOTE 👎🏽
---
🌏 Asia
📰 Market Updates
💰 Financing Announcements
---
🌏 International
Please find our global coverage and consider subscribing.
---
If you've made it this far - thanks! As always, you can always reach me at osborne@thisweekinfintech.com. I'd genuinely appreciate any and all feedback. If you liked what you read, please consider sharing or subscribing.
1-min Anonymous Feedback: Your feedback helps me improve this newsletter. Click UPVOTE 👍🏽 or DOWNVOTE 👎🏽