Asia & India
This Week in Fintech - Asia | 11th Dec, 2021
Fintech news, updates and fund raise announcements from Asia for the week ending 11th Dec, 2021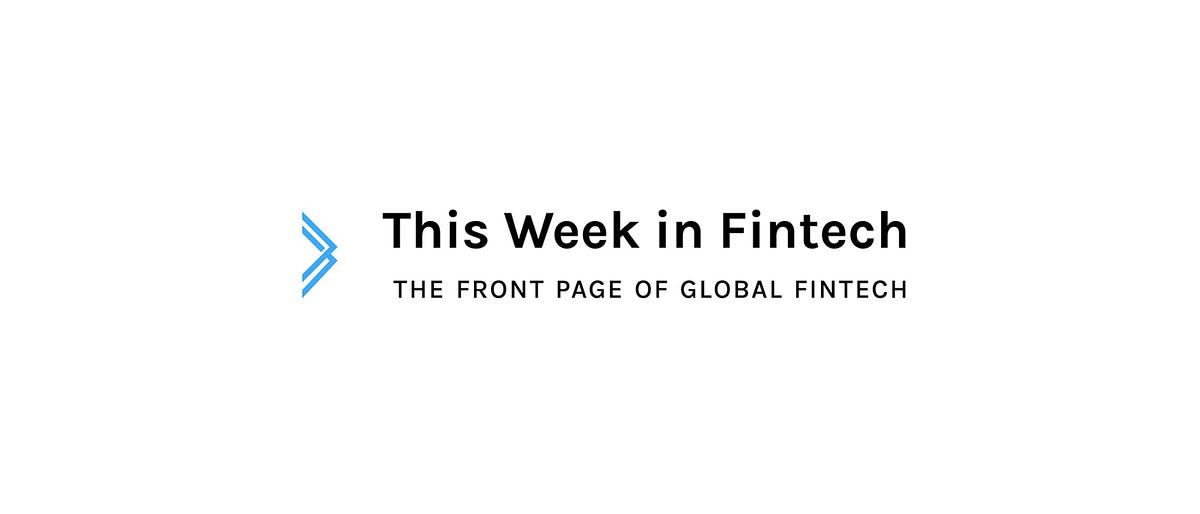 Hi fintech friends,
Please enjoy all the news and updates from the past week in today's edition. If you feel TWIF brings you value, please share it with your friends (and maybe suggest they subscribe too).
Housekeeping: We are integrating our regional newsletters to one URL. From next week, this Asia edition will move to a new URL. Since you're already subscribed, you will have to visit the link https://thisweekinfintech.substack.com/s/asia and select "Asia" as the region to receive fintech news and updates from Asia. You can also select from our UK & Europe, or LatAm or Global editions. Apologies for any inconvenience cause and thanks for your continued support.
---
Editor's Note: If you're an early-stage startup founder raising equity or debt, I may be able to help - reach out to osborne@thisweekinfintech.com.
---
Want to be a This Week in Fintech - Asia Sponsor? Reach fintech founders, industry professionals and enthusiasts. Email me at sponsor@thisweekinfintech.com.
---
🦉🏆 Tweets of the Week
---
📊 Stat of the week
The number of U.S. banks has dropped from an all-time high of 30,456 in 1921 to 4,377 at the end of 2020, a drop of 86%. (Source)
---
🇮🇳 India
📰 Market Updates
🚀 Product Launches
📝 Regulatory Updates
RBI (central bank): Will launch a UPI-like product for feature phones. Will enable small value transactions through an "On-device" wallet in UPI app to conserve banks' system resources without any impact to users. Plans to float a discussion paper on digital payment charges "to ensure they are both affordable to users, and economically remunerative to providers". Increased the limit for UPI IPO subscriptions from $2,666 (INR 200K) to $6,666 (INR 500K).
SEBI (securities regulator): Released a consultation paper seeking comments on regulating trading algorithms by retail investors.
💰 Financing Announcements
1-min Anonymous Feedback: Your feedback helps me improve this newsletter. Click UPVOTE 👍🏽 or DOWNVOTE 👎🏽
---
🌏 Asia
📰 Market Updates
💰 Financing Announcements
Acquisition:
WeLab, a Hong Kong based digital banking startup, acquired Bank Jasa Jakarta (BJJ), a 50-year old, Indonesian commercial bank.
---
🌏 International
Please find our global coverage and consider subscribing.
---
🧐 Looking for context, deep dives and further insights?
Read the latest edition of Fintech Inside, also authored by me. New editions get published every Sunday at 9AM IST.
---
📜 Notable Nuggets
---
If you've made it this far - thanks! As always, you can always reach me at osborne@thisweekinfintech.com. I'd genuinely appreciate any and all feedback. If you liked what you read, please consider sharing or subscribing.
1-min Anonymous Feedback: Your feedback helps me improve this newsletter. Click UPVOTE 👍🏽 or DOWNVOTE 👎🏽