Asia & India
This Week in Fintech - Asia | 05th Nov, 2022
Fintech news, updates and fund raise announcements from Asia for the week ending 05th Nov, 2022.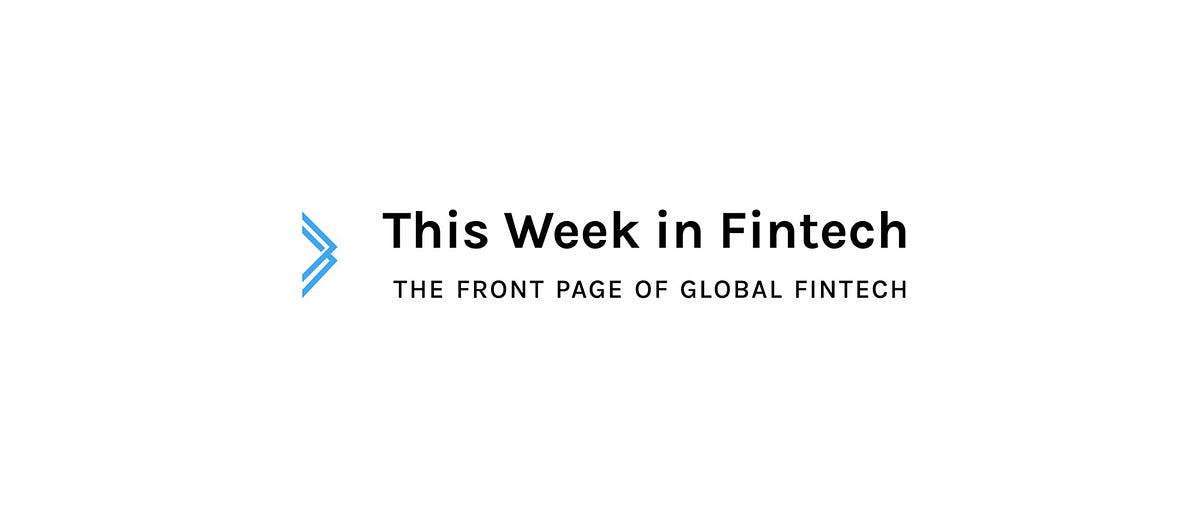 Hi fintech friends,
Please enjoy all the news and updates from the past week in today's edition. If you feel TWIF brings you value, please share it with your friends (and maybe suggest they subscribe too).
Don't forget to share with fellow fintech friends!
---
Editor's Note: If you're an early-stage startup founder raising equity, I may be able to help - reach out to osborne@thisweekinfintech.com.
Want to be a This Week in Fintech - Asia Sponsor? Email me at sponsor@thisweekinfintech.com or see our sponsorship information here.
---
🦉🏆 Tweets of the Week
---
🇮🇳 India
📰 Market Updates
Total spending on credit cards users in-store increased 14% MoM to INR 77,267cr ($ 9.4bn) and online spending increased only 0.7% MoM to INR 45,287cr ($ 5.5bn). Total credit cards in circulation reduced marginally from 77.9mm in Aug, 2022 to 77.7mm in Sep, 2022.
PayU India reported 50% YoY growth in consolidated revenue of INR 2,130cr ($ 26mm) for FY2022 (ended March, 2022) with net profit of INR 126cr ($ 15.2mm).
RBI, India's central bank, announced that it will launch retail CBDC pilot around end of Nov.
Xiaomi India shut down its financial services vertical.
A report by Bain & Co. suggested that India will be a 50% non-cash payment economy by FY26.
Kotak811, the digital banking arm of Kotak Bank, brought in a third of the private lender's new customers last fiscal.
Large lenders are finding it tough to sell of default retail loan accounts because of a recent guideline by RBI not differentiating between retail and corporate loans and expecting ARC's to have an Independent Advisory Committee (IAC) to decide on default settlement with retail borrowers.
PhonePe claimed to have deployed 1mm SmartSpeakers and processed one billion transactions.
MobiKwik's operating revenue grew 83% YoY to INR 526cr ($ 64mm) in FY22 (ending Mar 2022).
Turtlemint's operating revenue grew 57% YoY to INR 99cr ($ 12mm) in FY22 (ending Mar 2022).
Freecharge's, owned by Axis Bank, operating revenue grew 23% YoY to INR 287cr ($ 35mm) in FY22 (ending Mar 2022).
📝 Regulatory Updates
RBI (central bank): Launched its first CBDC pilot for wholesale use cases.
🚀 Product Launches
💰 Financing Announcements
PayVeda, a rural payments startup, raised $11.5mm.
Decentro, a banking infrastructure startup, raised $4.7mm.
NeoGrowth, a small business lending company, raised $20m in debt.
Note: $1 = INR 82
1-min Anonymous Feedback: Your feedback helps me improve this newsletter. Click UPVOTE 👍🏽 or DOWNVOTE 👎🏽
---
🌏 Asia
📰 Market Updates
Indonesia and Thailand implemented a cross-border QR payment linkage for consumers to scan the QR codes for products and services from either country.
Bank BCA, an Indonesian bank, partnered with Avaloq, a Swiss company, to launch wealth management product.
Igloo, an Indonesian insurance startup, launched a blockchain-based weather index insurance for Vietnamese rice farmers.
Weavr, a London based banking infra startup, expanded to Singapore.
Airwallex partnered with Atome to launch BNPL for Singaporean merchants.
PasarPolis launched TAP Insure, a consumer app for insurance.
Pundi X, a blockchain payments company, launched XPOS Web 3.0, . a point-of-sale machine which supports crypto payments made using third-party blockchain wallets.
Standard Chartered launched a Payouts-as-a-Service offering that will let digital businesses manage one-to-many payments.
Standard Chartered invested in Partior, the distributed ledger payments venture by DBS, Temasek and JPMorgan.
Major Updates from Singapore Fintech Fest
💰 Financing Announcements
Arta Finance, a wealth management startup, raised $90mm.
Skuad, an Indonesian HR platform for distributed teams, raised $15mm.
PasarMIKRO, an Indonesian fintech for agri commodities, raised $2.5mm.
---
🌏 International
Please find our global coverage and consider subscribing.
And of course, our podcast series - Beyond Two Percent and Hey Fintech Friends.
---
If you've made it this far - thanks! As always, you can always reach me at osborne@thisweekinfintech.com. I'd genuinely appreciate any and all feedback. If you liked what you read, please consider sharing or subscribing.
1-min Anonymous Feedback: Your feedback helps me improve this newsletter. Click UPVOTE 👍🏽 or DOWNVOTE 👎🏽