Africa
This Week in Fintech - Africa (8/29)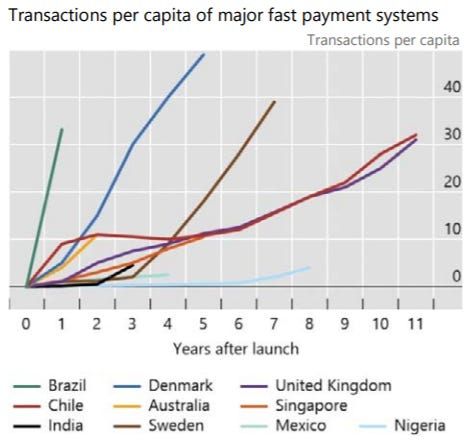 Sanibonani Fintech Friends 👋🏽,
(That's one way to say hello in Zulu.)
Here are this week's Africa Fintech highlights:
It was a relatively slow fundraising week: just three relevant deals were announced for ~$7.4M in disclosed funding.
Binance was quite active across the continent: the crypto exchange launched local currency deposits in South Africa, a crypto education hub in Cameroon, and is hiring a West Africa Regional Director.
Other global players continued to advance their Africa growth plans: Google Wallet launched in South Africa and Visa opened a DRC office.
Remember, if you're interested in staying up to date with the African startup ecosystem more broadly, subscribe to Afridigest and join 5,100+ professionals who read it to stay informed about Africa's innovation economy.
And thanks to everyone who attended the TWIF Fintech Happy Hour last Thursday in Lagos, Nigeria. Special thanks to Wiza Jalaski and Visa, TeamApt, Accion Venture Lab, Turaco, and Fincra for co-organizing.
Also, please help spread the word that applications are now open until September 16th for the 2022 Ecobank Fintech Challenge for Africa-centered fintechs.
With that said, let's get into it.
💡 "The lion is a beautiful animal — when seen at a distance." — Zulu proverb
---
💸 Fundraises
🇿🇦 The Cape Town Stock Exchange (CTSE), a South African stock exchange for small- and medium-sized growth companies, announced a $5M round led by Imvelo Ventures, with participation from Lebashe Investment Group, Pallidus Alternative Investments, Shaolin Investments Limited, and others.
🇪🇬 SubsBase, an Egyptian no/low-code subscription & recurring revenue management platform, raised a $2.4M seed round led by Global Ventures, with participation from HALA Ventures, P1 Ventures, Plus Venture Capital (+VC), Plug and Play, Ingressive Capital, Camel Ventures, Falak Startups, and Arzan Venture Capital.
🇳🇬 AjoMoney, a Nigerian community financing platform digitizing traditional rotating savings collectives, raised an undisclosed amount from Tekedia Capital.
---
💰 Venture Funds
AAIC's second fund 'Africa Innovation & Healthcare Fund 2' received backing from Japanese corporate Marubeni. While AAIC is largely healthcare focused, its fintech portfolio includes Chipper Cash and logistics companies with fintech verticals/solutions like Kobo, Gozem, and Sendy. For more on AAIC, see this interview with AAIC's Nigeria Director.
---
🤝🏻 Mergers & Acquisitions
Egypt's valU, an Egyptian BNPL fintech platform, acquired 100% of Paynas, an Egyptian MSME-focused employee management, financial wellness, and benefits platform. The deal gives valU access to Paynas' roster of MSME clients and employees; access to Paynas data will improve valU's BNPL offering, particularly with respect to credit scoring and loan disbursement.
---
🚀 Partnerships & Product Launches
South African fintech-as-a-service provider Ukheshe and South African payments provider Paycorp finalized an agreement to boost the functionality of Paycorp ATMs. The partnership will allow South Africans to use their mobile wallets (e.g., MTN Momo, OzowMe) to perform cardless cash withdrawals from 4000+ Cash Express ATMs owned by ATM Solutions, a division of Paycorp.
Abu Dhabi Islamic Bank Egypt (ADIB) announced a partnership with SimpliFi, a cards-as-a-service (CaaS) platform for the banking and fintech industries in MENAP to help B2B clients issue prepaid cards easily. Through the collaboration, ADIB Egypt gains a new offering in its portfolio of solutions for corporate clients, and SimpliFi gains guided access to the Egyptian market alongside an experienced player.
The United Bank for Africa (UBA), which serves over 37M customers in 20 countries across the continent, and MFS Africa, a digital payments gateway that connects over 400M mobile money wallets across 35+ African countries, signed an MoU to collaborate on cross-border remittances, SME payments, corporate disbursements, and more.
---
📰 News of the Week
Google Wallet is now available in South Africa, it's first African market. Cardholders of partner South African banks can now use Google Wallet to make contactless payments using their Android OS devices.
Africa's first central bank e-currency is yet to have recurring users. While the Nigerian Central Bank governor considers the growth of Africa's first CBDC—the eNaira—to be "remarkable" to date, Quartz's Alexander Onukwue notes that this "should be taken with a healthy dose of skepticism as at an average of 1.35 transactions per active wallet, the eNaira has not convinced its users to do a lot with it."
South Africa's Central Bank greenlights financial institutions to serve crypto clients. The South African Reserve Bank published new guidelines permitting financial institutions to deal with funds linked to digital assets — a departure from the approach used by Central Banks in Nigeria (pdf) and elsewhere on the continent.
---
📑 Read of the week
How NIBSS Instant Payment (NIP) powers Nigeria's digital economy. NIP, Nigeria's real-time payments system, helped catalyze Nigerian fintech innovation. Here's a comprehensive deep-dive on it from Tochukwu Ironsi & the Paystack team.
Pair with: ACI Worldwide's Prime Time for Real-Time Global Payments Report
---
🙈 Visual of the week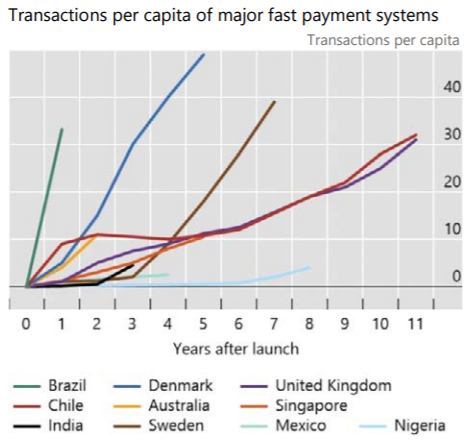 ---
👔 People Moves
Mansi Babyloni returns to Flutterwave as Chief People and Culture Officer from PwC's People and Org. practice in London
Brendon Williamson (previously Head of Commercial) was appointed PayFast's new Managing Director
---
📖 Other News, Reads, and Media
NEWS
Global payments company Visa opens new office in the Democratic Republic of Congo (DRC)
Binance launches South African rand deposits and first-of-its-kind crypto education hub in Francophone Africa
Sabi, a Nigerian B2B platform for goods and services distribution in the informal sector, formally announced the launch of its South African operations through a partnership with Vumele
VIDEO INTERVIEWS/DISCUSSIONS
Jess Anuna, Founder & CEO of Nigerian cross-border e-commerce payments solution provider Klasha (Pymnts)
Carine Dikambi, Director of Francophone Africa at Binance (The Fintech Times)
Firas Ahmad, Group CEO of East African mobile money platform AzamPay (Big5D)
READS
Requirements to get a fintech-related license in Nigeria (Benjamin Dada)
5 fintech execs unpack financial inclusion in Africa (Ventureburn)
Fintech Egypt: Getting the deal through (A quick reference guide of Egypt's regulatory landscape)
---
🦉 Tweet of the Week
---
Made in Nigeria 🇳🇬 with 💚
👍🏽👎🏽 Did you like this edition of TWIF Africa? Let me know on Twitter or LinkedIn.