Africa
This Week in Fintech - Africa (8/22)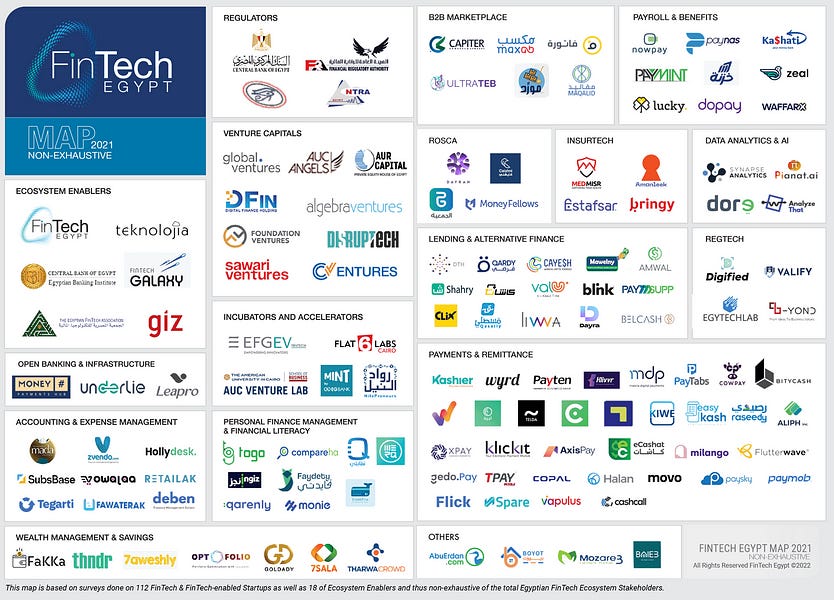 Editor's Note
After a long hiatus, we're back with a new edition of This Week in Fintech - Africa, written in Lagos, Nigeria, by Emeka Ajene, an Africa Tech expert with nearly a decade of diverse on-the-ground experience across the African startup ecosystem as a founder, operator, board advisor, angel investor, mentor, speaker, writer, & ecosystem evangelist. Connect with him on Twitter and LinkedIn.
---
Jambo Fintech friends 👋🏽,
(That's one way to say hello in Swahili.)
For the next several weeks (at least), I'll be taking the lead at TWIF Africa and helping you navigate the African fintech landscape.
If you're interested in staying up to date with the African startup ecosystem more broadly, subscribe to Afridigest and join ~5,000 other founders, investors, and professionals from across the world who use it to stay informed about Africa's innovation economy.
Two other quick things — a look back and a look forward:
ICYMI: On August 11th, fintech crème de la crème QED Investors announced their first ever Africa investment as they co-led the pre-Series C round of Nigerian payments & business banking soonicorn TeamApt — I'm told the deal values the seven-year-old startup at just under $1 billion. (See this Twitter thread for more).
Looking forward: This Thursday (August 25th), TWIF Africa is hosting the Lagos Fintech Happy Hour. Get your tickets here — they're almost sold out — and see you there!
With that said, let's get into it.
💡 "Whenever you wake up, that is your morning." — Igbo proverb
---
💸 Fundraises
🇳🇬 Omnibiz, a Nigerian B2B e-commerce platform, raised a $15M ($5M equity/$10M debt) pre-Series A led by Timon Capital, with participation from Ventures Platform, Lofty Inc, Chapel Hill Denham, Chandaria Capital, Musha Ventures and others. The company is digitizing the traditional retail supply chain and offers BNPL working capital solutions to merchants.
🇳🇬 Pastel, a Nigerian SME-focused digital bookkeeping platform, raised a $5.5M seed round led by TLcom, with participation from Global Founders Capital (GFC), Golden Palm Investments, DFS Labs, Ulu Ventures, Plug and Play, and Soma Cap. The company also Swift Money, a savings and loan product for community savings groups.
🇳🇬 Bridgecard, a Nigerian issuer of Mastercard & Visa cards, announced its acceptance into Y Combinator's Summer 22 batch.
---
💵 Debt Financing
---
💰 Venture Funds
KfW, the German development bank, is committing ~$45M to Partech Africa Fund II as the fund's anchor investor. Partech Africa's fintech portfolio includes Senegal's Wave Mobile Money, South Africa's Yoco, and Nigeria's Nomba (formerly Kudi).
Nigerian/pan-African early-stage venture capital firm Microtraction announced a $15M first close of its second fund. Individual LPs include founders of venture-backed African fintechs such as Paystack's Shola Akinlade, Paga's Jay Alabraba, and Float's Jesse Ghansah, as well as GPs of global funds such as a16z's David Haber, Y Combinator's Michael Seibel, and Precursor Ventures' Charles Hudson. Microtraction's fintech portfolio includes Cowrywise, Helicarrier, Bitsika, and Lemonade Finance.
---
🚀 Partnerships & Product Launches
---
📰 News of the Week
MTN's fintech ecosystem grows as spinoff plans continue. The new date for the spinoff of the African telco's fintech business seems to be December 2022. It initially planned to spin off the fintech business by the end of Q2 2022.
Central Bank of Nigeria to support 10 startups to help grow eNaira adoption. The eNaira, Africa's first CBDC, has been off to a relatively slow start since its October 2021 launch. Now, the CBN is bringing together innovators, developers, entrepreneurs, coders, and others to identify solutions and use cases that can accelerate the eNaira's adoption and utility.
Egypt's central bank governor Tarek Amer resigns amid economic woes. Appointed CBE governor in 2015, Amer's legacy is a bit complicated. But he undoubtedly played a significant role in the transformation of Egyptian fintech, birthing a new generation of startup and non-bank financial players after decades of lip service about financial inclusion.
---
🙈 Visual of the week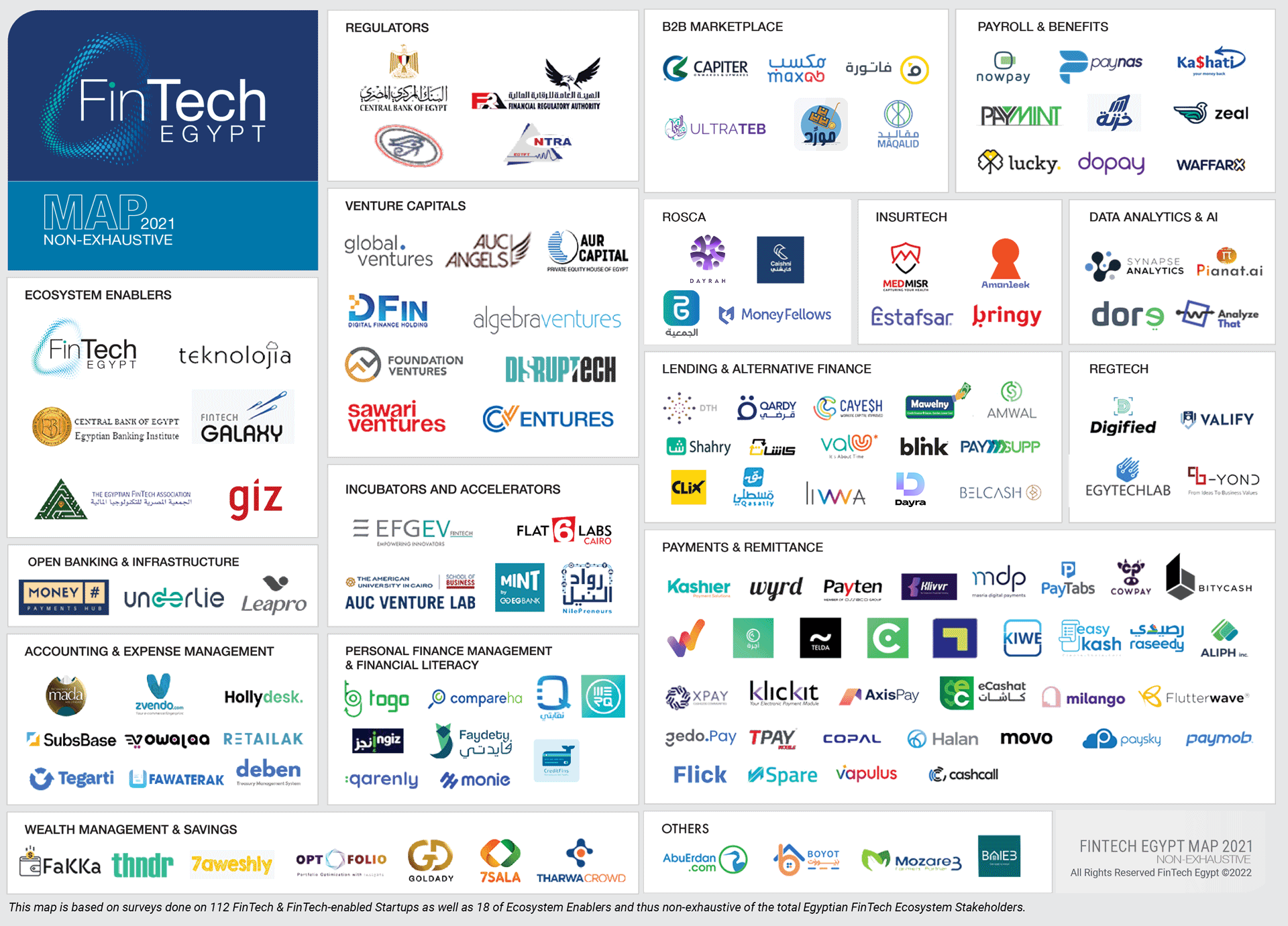 ---
👔 People Moves
Pavel Khristolubov (formerly of Tinkoff Bank) and Elena Lavezzi (formerly of Revolut and Circle) joined Nigerian neobank Kuda as Chief Operating Officer (COO) and Chief Strategy Officer (CSO), respectively
Ayman Jawhar (formerly of PayPal, Hudl and Prodigy Finance) joined Klasha, a Nigerian provider of fintech solutions for the cross-border e-commerce
Osagie Alonge (formerly of TeamApt and OPay) joined Nigerian SME-focused bookkeeping and business banking platform Kippa as Director of Marketing
---
📖 Other News, Reads, and Media
NEWS
Nigeria's Federal Competition and Consumer Protection Commission (FCCPC) ordered fintechs to stop providing payment or transaction services to digital money lenders under investigation
Zimbabwean mobile money platform, InnBucks, has resumed its service following its abrupt suspension by the country's central bank earlier this year.
Consumers in MENA embrace digital payments, according to Mastercard's new 2022 Payments Index
VIDEO
READS
---
🦉 Tweets of the Week
---
Made in Nigeria 🇳🇬 with 💚
👍🏽👎🏽 Did you like this edition of TWIF Africa? Let me know Twitter or LinkedIn.