This Week in Fintech (9/4)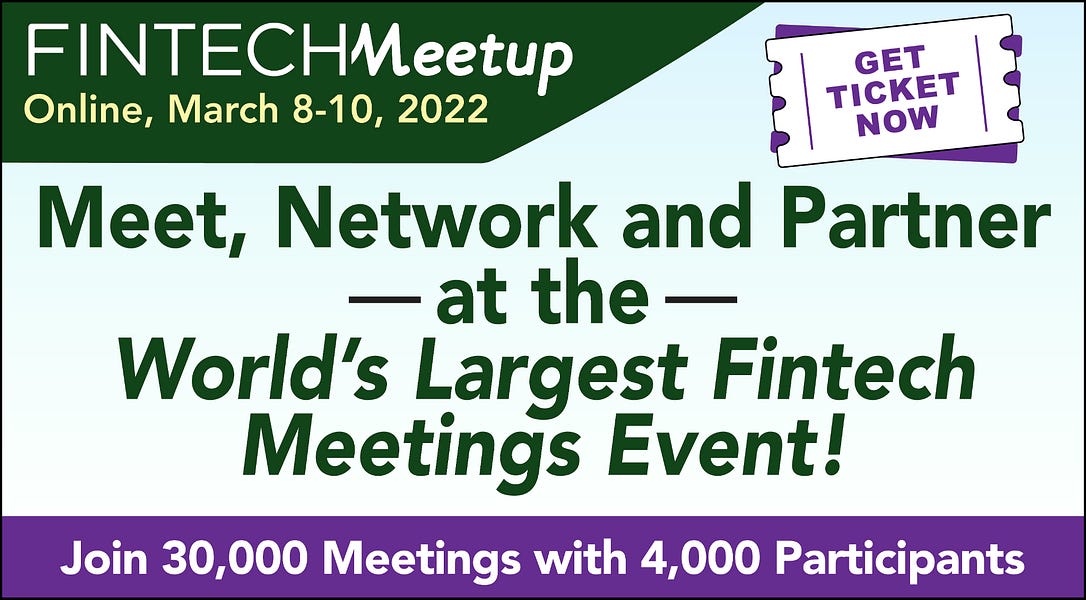 Hello Fintech Friends,
Happy Labor Day Weekend to our US readers.
Labor Day is one of the oldest American holidays, originally promoted by trade unions in the late 19th century to celebrate the contributions of workers and laborers to economic growth. Today, almost half of Americans work minimum wage jobs - the 'middle class' gets progressively eroded each year as the US splits into haves and have-nots. As we move into the new decade, we should focus our resources, inventiveness, and policy on compensating labor, not just celebrating it.
Please find another week of fintech financings and exits below.
---
Editor's Note: If you're an early-stage startup founder raising equity or debt, I may be able to help - reach out to nik@thisweekinfintech.com.
---
Sponsored Content
Meet, network and partner at Fintech Meetup, the world's largest fintech meetings event! Join 30,000+ meetings with 4,000 participants from 2,000+ organizations including Startups & Established Fintechs, Processors, Networks, Large Banks, Community Banks & Credit Unions, Investors and more! Discounted early bird tickets only available until Friday, September 10, qualifying Banks and Credit Unions eligible for free tickets. Get ticket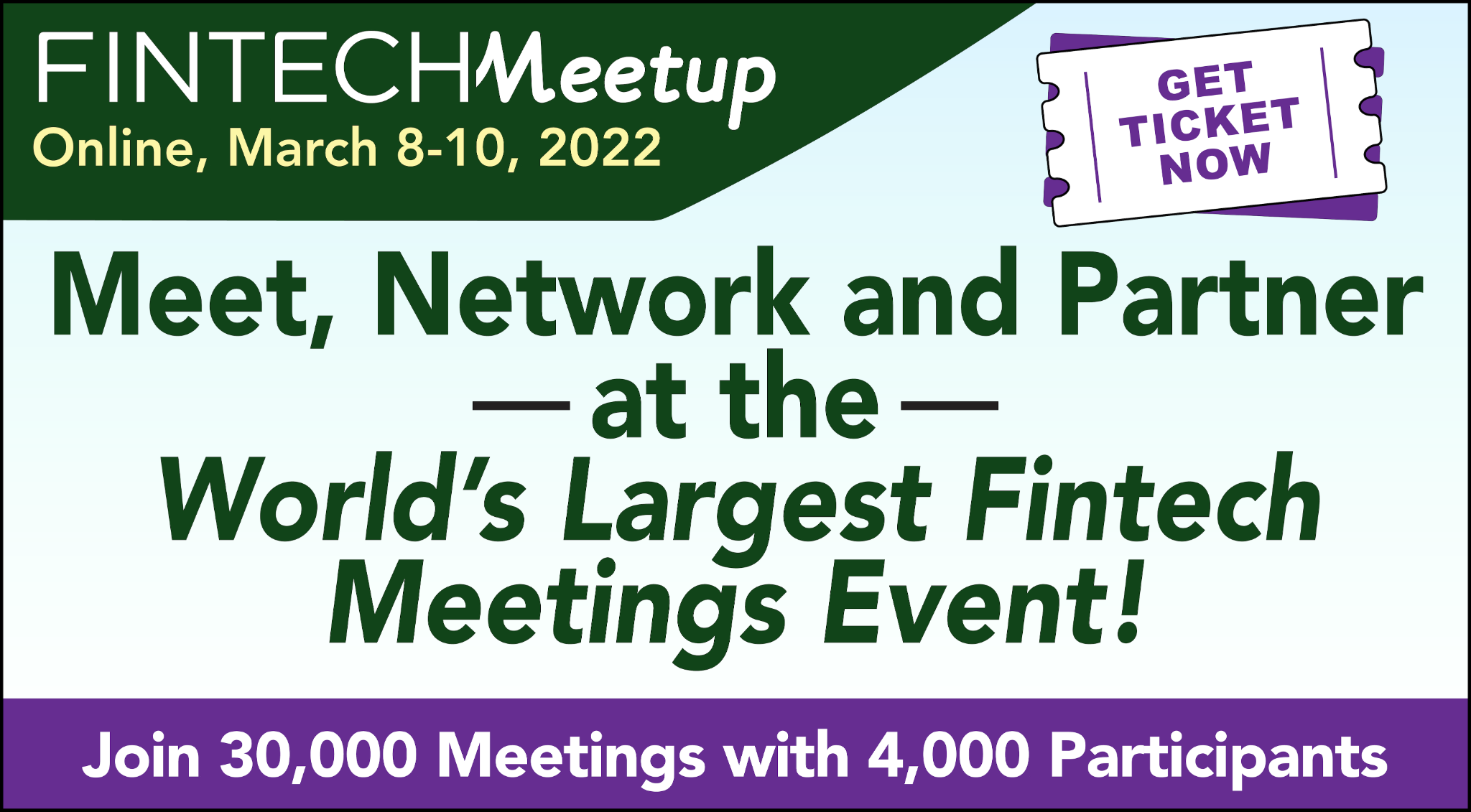 ---
💸 Venture Financing
Databricks, a data and AI company catering in-part to financial services, raised a Series H led by Morgan Stanley's Counterpoint Global fund.
Snap! Mobile, a digital fundraising platform, raised $90 million.
Jeeves, a Latin American expense management platform for startups, raised a $57 million Series B at a $500 million valuation.
Origin, a platform for workplace financial literacy, raised a $56 million Series B at a $400 million valuation.
Alpaca, an embedded stock trading API, raised a $50 million Series B.
Vic.ai, an autonomous accounting platform, raised a $50 million Series B.
Point, a neobank with a premium debit card, raised a $46.5 million Series B.
KiotViet, a Vietnamese point of sale solution for merchants, raised a $45 million Series B.
PayEm, an automated reimbursement, credit card, and accounts payable platform, announced a $20 million Series A and $7 million Seed.
Syndicate, a decentralized "DAO as a service" community investing platform, raised a $20 million Series A.
Oddup, a provider of financial insights and data, raised a $12.8 million Series C.
Capitalise, a credit and risk tool super-platform for small businesses, raised £10 million.
Hum Capital, a fundraising platform, raised a $9 million Series A.
FV Bank, a Puerto Rican neobank, raised an $8 million Series A.
Kocomo, a Mexican platform for the purchase, sale, and fractional ownership of luxury homes, raised $6 million.
CapShift, an impact investing platform, raised a $5 million Series A.
Sphere, a designer of green 401(k) plans, raised $2 million.
Groundswell, a corporate donation and philanthropy startup, raised $5 million in seed funding.
BankiFi, a UK payment processing and financial administration startup, raised £2.2 million.
Octane, a pay-as-you-go billing software, raised $2 million on a $10 million valuation.
Veritran, a low-code financial product building platform, raised funds at a $225 million valuation.
Lynk, a knowledge-as-a-service platform for finance, received strategic funding from UBS.
Zipmex, a Southeast Asian digital assets platform, raised funding from Thailand's Bank of Ayudhya.
Melio, a payments startup, is raising funds at a $4 billion valuation.
Wombat, a UK micro-investing platform, is planning to raise £10 million to expand into Europe.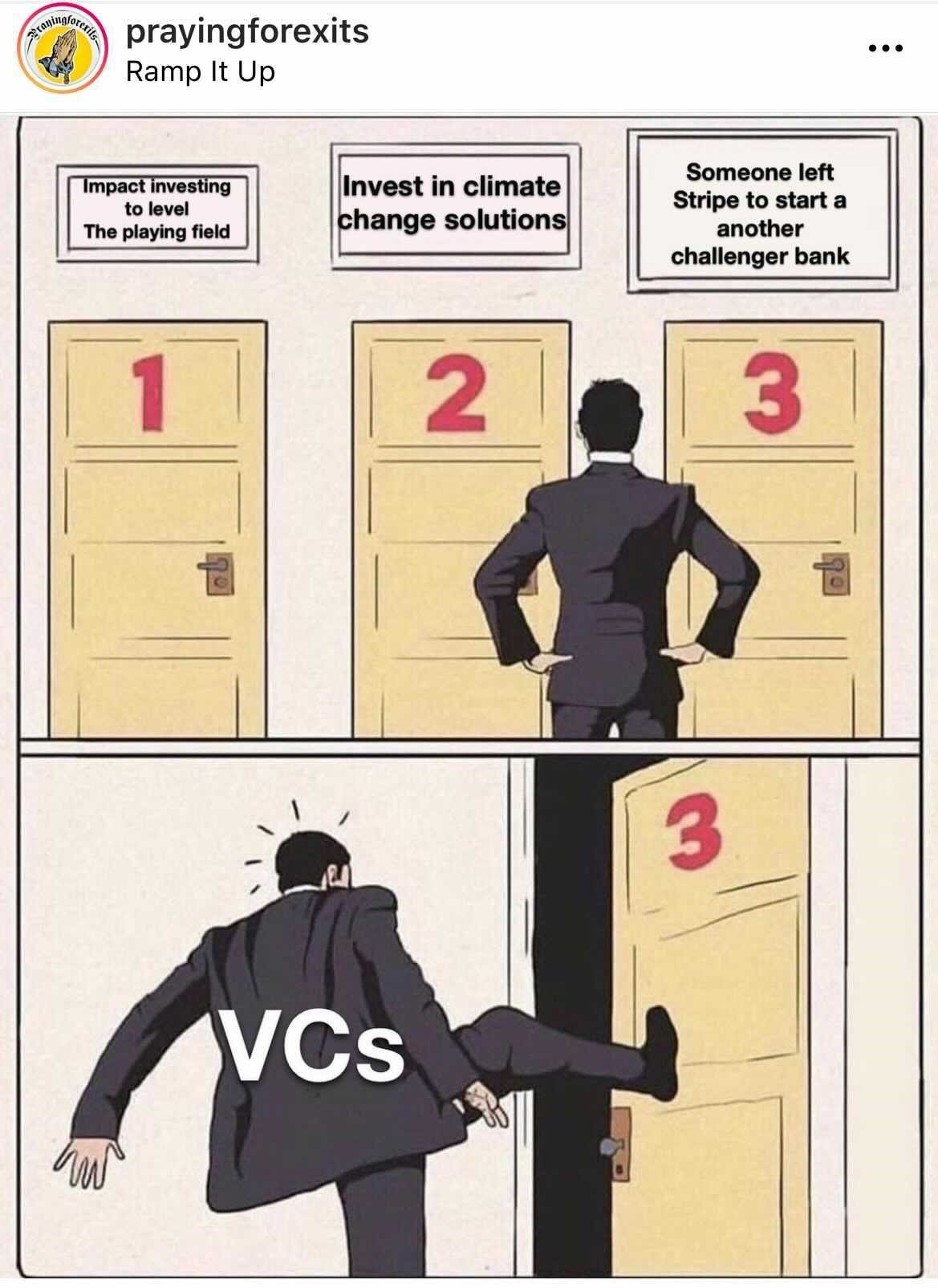 💵 Debt Financing
Mexican luxury real estate fractional ownership platform Kocomo raised $50 million of debt to fund home purchases.
Atrato, a Mexican buy-now-pay-later startup, raised $15 million in debt.
💰 Venture Funds
Celo partnered with protocols Aave, Curve, Sushi, PoolTogether, 0x, UMA, Valora, Ubeswap, and Moola Market to launch DeFi for the People, a $100 million fund for defi adoption.
☯️ Exits
💻 IPOs
International remittances and cross-border payments provider Remitly Global filed for a $100 million IPO, shortly following rival Wise's UK IPO.
Clearwater Analytics, an accounting software provider, plans to IPO on the NYSE at a $4 billion valuation.
Kakao Pay's IPO in South Korea is coming under considerable valuation and pricing pressure, forcing the payments giant to cut its target offering from over $2 billion to $1.3 billion.
📈 SPACs
Insight Acquisition priced a $240 million IPO to target a financial services merger.
🤝 M&A - Fintech
🏦 M&A - Bank
UK supermarket Sainsbury's is in talks with private equity group Centerbridge to sell off its banking business for £200 million.
Japanese bank holding company SBI Holdings acquired securities portfolio management company Folio.
Germany's public-sector savings banks are selling off commercial real estate lender Berlin Hyp AG for up to €500 million..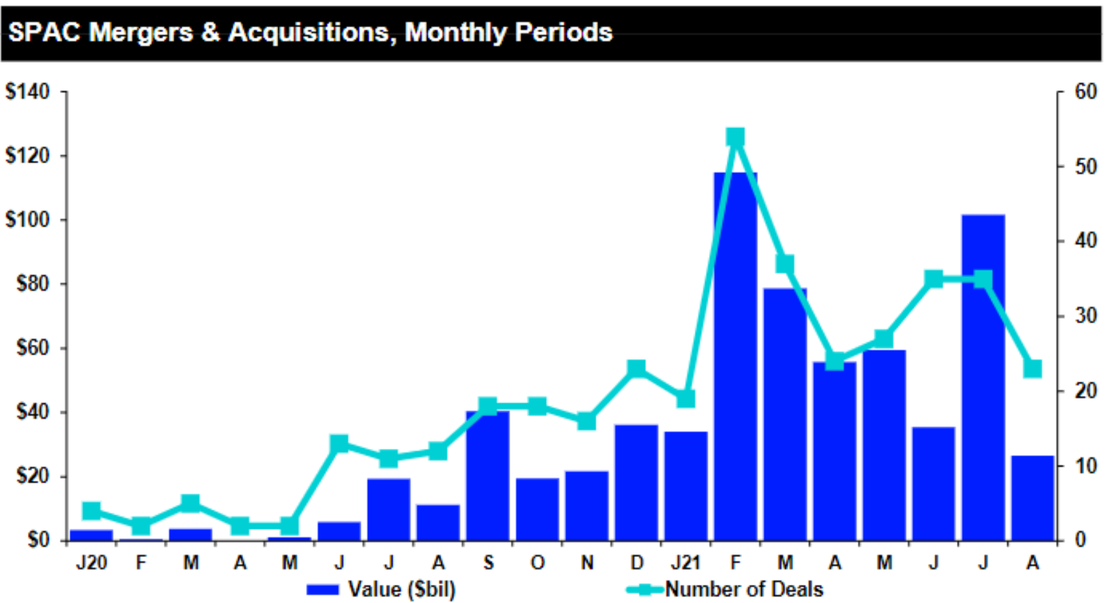 ---
Sponsored Content
Join an average of 8-12 (up to 24) 15-minute speed date meetings with the fintech, banking and financial services professionals you need to meet at Fintech Meetup! 33% of 2021 participants were C-level (63% VP & above) and the meeting satisfaction rate was 94%! Discounted early bird tickets only available until Friday, September 10, qualifying Banks and Credit Unions eligible for free tickets. Get ticket.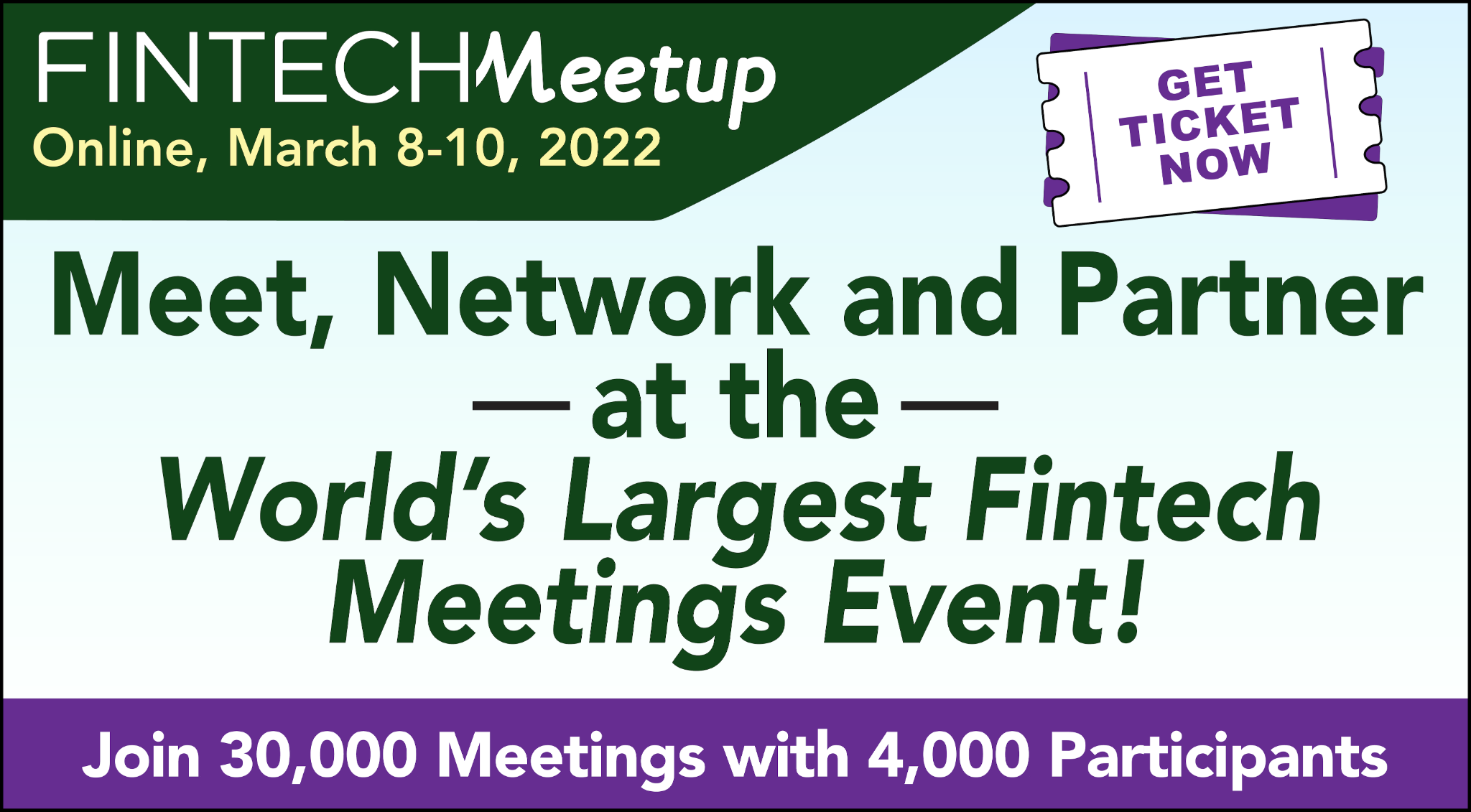 ---
🌎 Fintech Around the World
Africa: First, we must build Infrastructure
Retail trading apps in Nigeria face a defining moment
The hottest fintech market you aren't paying attention to
📚 Deeper Reads
Tech Can Still Do More To Support Underrepresented Founders
Programmable Money and Identity
As central banks debate digital currencies, the UK aims to protect cash
Buying a bank turned LendingClub around. Now the fintech industry is watching.
The Secret Bias Hidden in Mortgage-Approval Algorithms
Ex-Goldman Trader Builds Paidy After Being Denied Credit Card
Fintech just saw an earnings bonanza
Does a New Neobank for Musicians Herald a Micro-Niche Trend?
The Great Data Debate: A Plaid Point Of View
Visa's secret crypto strategy: Fun
Crypto Firms Want Fed Payment Systems Access—and Banks Are Resisting
It's labor day, so we've got golden retrievers and flamingoes
---
Want to be a This Week in Fintech Sponsor? Reach out to us at sponsor@thisweekinfintech.com.

Have a news item for us? Reach out to news@thisweekinfintech.com.

Come meet us in-person at www.fintechhappyhour.com