This Week in Fintech (9/27)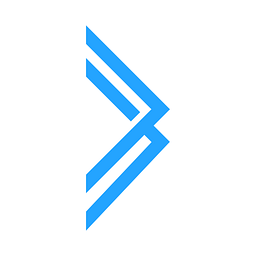 Hello Fintech Friends,
Smash Mouth opined that "the years start coming and they don't stop coming," and so it is with fintech news. Another exciting week's news below.
Quote of the week
"Financial literacy is an issue that should command our attention because many Americans are not adequately organizing finances for their education, healthcare and retirement."
Former Rep. Ron Lewis

Related to the above quote, Experian published an interesting study this week detailing the appetite of Generation Z for increased financial education and tools to help them avoid money issues. Worth a skim.
In New York fintech news, NYC has extended its lead over other cities as the preferred fintech hub in the world, according to a Z/Yen Group survey for 2019. And yet, London has overtaken New York in the total value of fintech investments in 2019, so the competition for fintech dominance remains as yet unsettled.
In banking and credit card news, the use of cards as a form of payment has doubled in share vs. cash and other payment methods in Europe over the last decade.
In the US, Visa officially announced its Visa Partner platform, to make it easier for fintechs and issuers to build on top of Visa's rails and product offerings. Wells Fargo meanwhile became the latest bank to reach a bilateral deal with Plaid to share account data. And in the second-most exciting Wells Fargo news of the week, the bank has named Jamie Dimon protégé Charles Scharf as its new CEO.
Dimon's JP Morgan Chase meanwhile renewed its commitment this week to the Financial Health Network's FinLab, with a $25m grant to build technologies for underserved consumers. (Disclosure: Petal is a FinLab Alumnus.) Chase also this week launched a new 100k-point signup bonus for its Marriott rewards card to win consumers over to the brand.
Equifax announced a new partnership this week with Alchemy Technology to help banks and fintechs get products to market more quickly with white-label lending solutions.
American Banker released their annual list of the Most Powerful Women in Banking this week, with Bank of America's combination COO/CTO Cathy Bessant taking the top spot.
And lastly, Forbes weighed in this week on whether tech will ever really disrupt retail banking. (Chase seems to be betting on it.)
In fintech news, Venmo is launching its own card-linked offers 'Venmo Rewards' program for its debit card, powered by Dosh, in mid-October.  (ty Serra for the intel!) Interestingly, Dosh was a PayPal Ventures Series A investment and Venmo is a Paypal subsidiary. Though not much info is yet available, you can see program terms here.
SoFi added cryptocurrency to its consumer trading to its products.
Monzo decided to shut down and rework its subscription-based Monzo Plus offering (for now), due to customer dissatisfaction. The premium service had charged users $15 a month for additional benefits like ATM withdrawals and airport lounge access.
UK business banking platform Tide added a subsidiary, Tide Capital, to the company this week that will provide its member businesses with £1000 lines of credit. Fellow British fintech Transferwise has meanwhile begun signing up its first US banks to integrate with its international money-transfer technology (beginning with Stanford FCU).
Now Money, which launched in May out of Dubai, was profiled in the FT this week for enhancing financial inclusion for migrant workers in the MENA and Gulf region.
Lendio is planning to double its salesforce in Utah and New York and expand product offerings in 2019.
And in a positive indicator for the space, affordable lending fintech Oportun priced its IPO and closed its first day of trading up 8% on the Nasdaq.
---
Deeper Reads
Peer IQ's (always excellent) weekly summary this week covers cooling recession fears, fintechs for the gig economy, and Facebook lending.
Similarly: Is Facebook a Bank? Congress Pushes for Answers on Crypto Foray
The $100 Trillion Opportunity: The Race To Provide Banking To The World's Poor
A new framework for fintech: Platforms, manufacturing financial products, and infrastructure
China runs into obstacles building its social credit-scoring system, as major tech companies withhold data.
An interesting advertorial from Visa on its fraud detection capabilities.
A Transunion study: Consumers with Significant Liquidity Needs Often Access Alternative and Traditional Credit Markets Concurrently.
Three Overlooked Trends In Fintech.
Nala the medical service dog achieves her dream of meeting Donald Duck.