This Week in Fintech (9/25)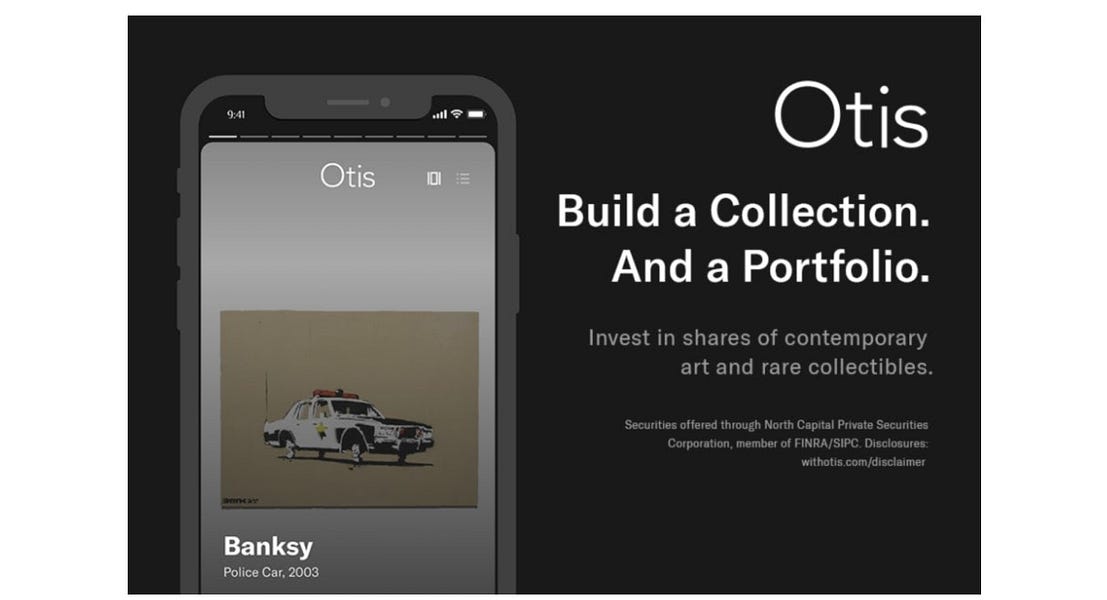 Hello Fintech Friends,
McKinsey predictions of fintech's impending demise notwithstanding, the venture market has never felt livelier: 20+ fintech companies raised capital this week alone.
In other news, we're picking a date for our series of Fintech Geo Deep-Dives. Please let us know which date works best for you!
Please find another week of fintech and banking news below.
---
Sponsored Content
In today's turbulent markets, many seek diversification in their investment portfolios. Otis is a fractional ownership platform that allows almost anyone to invest in cultural assets — from paintings by contemporary artists like KAWS and Banksy to rare comics, sneaker grails, and more! To learn more, view current offerings, and read about investment risks, download the app.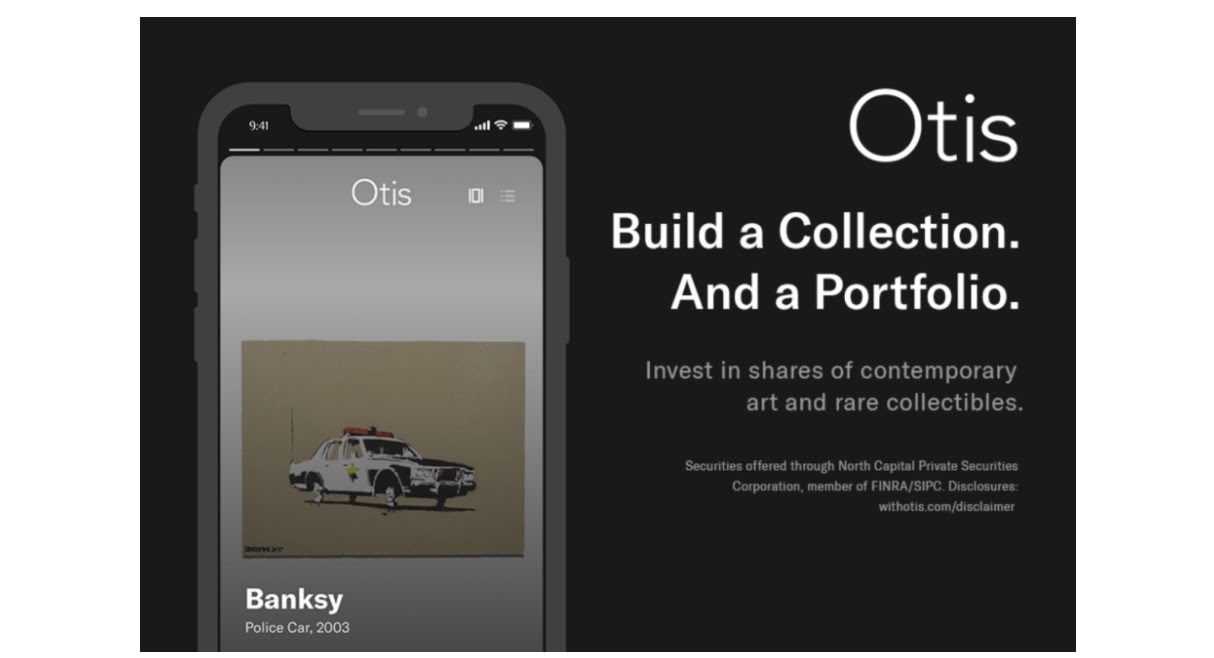 ---
Quote of the week
"There are bidding wars for homes in wealthy suburbs of NYC while employment is down [by] more than 11 million from February and there are food lines across America. Inequality is not hard to find. [...]
If median incomes today had risen in line with inflation over the last several decades, a worker in the middle of the U.S. workforce would be making somewhere in the low-$90,000s per year, not the ~$50,000 that worker makes today."
Myles Udland, Yahoo! Finance Anchor (source)
---
Open role spotlight
Klarna is hiring a Senior Credit Risk Manager based in New York. Happy to put candidates in touch with the hiring manager.
Read of the week
The FinCEN Files released by Buzzfeed over the weekend caused a stir, with their carefully-reported and well-documented examples of illicit financing and money laundering in the US banking system.
While I think the story slightly misrepresents the role of banks and suspicious activity reports (and possibly compromises ongoing investigations), it highlights the need for better AML tools. You can see this need reflected in the recent funding of platforms like Hummingbird ($8.2 million Series A), First AML ($5.4 million Series A), Ripjar (£28 million Series B), and AML Rightsource ($426.5 million acquisition) or in recent record bank AML fines. Trends like the growth of cryptocurrencies will only exacerbate complexity, which is why banks need extra firepower on their side to trace and fight financial crime.
---
Financial Services & Banking
Product Launches
Goldman Sachs and Walmart partnered to offer business lines of credit from $10,000 to $75,000 at rates of 7% to 21% to online sellers.
JP Morgan and ClearBank are partnering to offer multi-currency bank accounts via API.
Standard Chartered launched its virtual bank in Hong Kong.
Finastra launched Trust Machine, a microfinance initiative that provides a loan and balance sheet solution which aims at lowering the funding gap by 1% in every country it expands to.
Other News
UK communities are testing pilots to provide free access to cash. Among other ideas being tested are pop-up post offices, in-store cash back without a purchase required, and a financial hub inside a church. A group of UK banks formed the Partnership for Carbon Accounting Financials to standardize carbon accounting.
Russian bank Sberbank is re-branding as Sber and manufacturing home electronics. Deutsche Bank will close 100 of its 500 (20%) of its German branches.
The OCC, led by ex-Coinbase General Counsel Brian Brooks, cleared the way for banks to hold reserves from customers who issue stablecoins. A new blockchain technology claims to cut up to 80% of banks' MiFID regulatory reporting costs.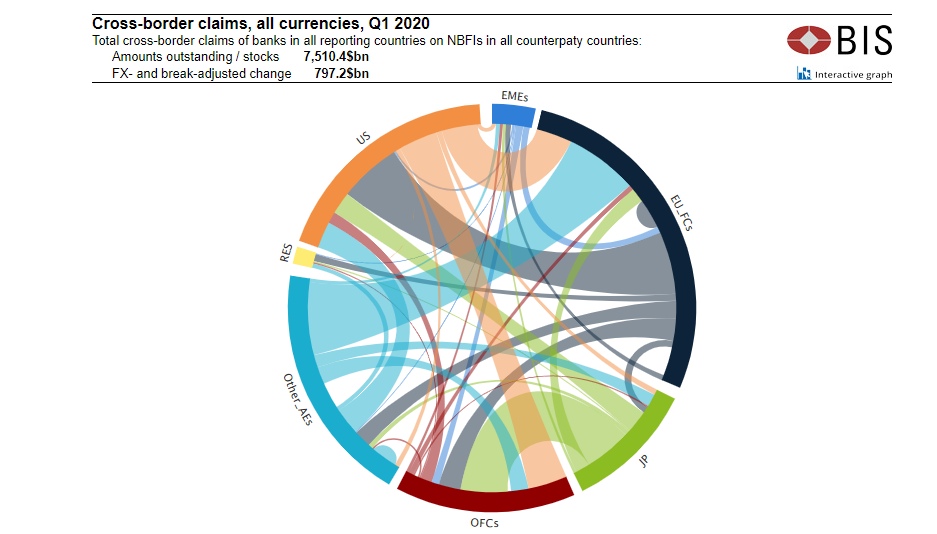 Source: Bank for International Settlements (h/t Marc Rubinstein)
---
Fintech
Product Launches
Apto launched an instant card issuance portal for companies to instantly create credit cards.
Cadre, the real estate investing platform, launched Cadre Cash, a cash savings account with 3% annualized rewards on deposits.
Square launched a payroll feature to let small business employees get access to their payroll either ahead of time, or in real-time, in their Square Cash balances.
MoneyLion launched a Thematic Investing tool to let retail investors create portfolios that match their personal interests.
One launched its eponymous middle-class banking app, with features like 'pockets,' which allow multiple users to draw from collectively-held funds.
Sam's Club added mobile payment technology at gas pumps around the country.
Other News
1Password and Privacy partnered to allow users to create one-time-use virtual cards within the Privacy browser extension. Flywire and Mastercard partnered to offer discounted FX rates on cross-border student tuition payments. UnionPay and Interswitch partnered to increase card acceptance across Africa via ATMs, QR, and online payments. Opay and WorldRemit partnered to offer international money transfers directly into Opay mobile wallets in Nigeria.
Australian working capital fintech Cape plans to launch a corporate credit card next year. Brazlian neobank Fitbank plans to expand into the US and Mexico.
Monzo passed 50,000 business customers, 6 months after launching their business banking product.
The US government blocked WeChat payment transactions (which was then overturned.) Venmo is in hot water for sending fraud victims to collections.
Last week we included a chart showing that startup Figure had raised $1.4 billion -- $1 billion of that is debt, rather than equity.

Source: Jason Mikula
---
Financings
Exits and M&A
Deeper Reads
Why Self-Driving Money is So Hard
Designing Financial Services for People with Low and Uncertain Income
The man behind Latin America's "anti-bank"
Is an Algorithm Less Racist Than a Loan Officer?
Revolut saga spotlights concerns over digital banks' service standards
Even Fidelity's $230 Billion Star Manager Has Robinhood Anxiety
New streaming service 'Bearflix' exclusively features orphaned bear cubs
What did we miss? Let us know here.