This Week in Fintech (9/25)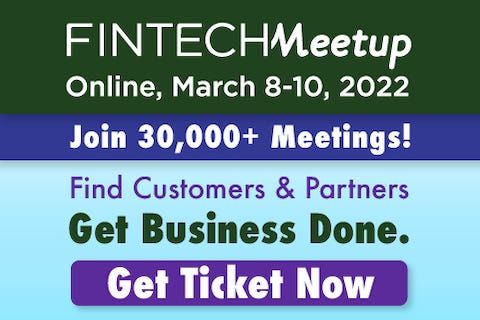 Hello Fintech Friends,
…Am I the last to find out about Braintree, Massachusetts?
If you couldn't grab a ticket in time to our San Francisco or New York events this coming Thursday, we have good news for you - we're still hosting a dinner for 100 people in New York in October. The attendees with the most interesting conversation topic suggestions will get tickets to join.
Please find another week of fintech financings and exits below.
---
Editor's Note: If you're an early-stage startup founder raising equity or debt, I may be able to help - reach out to nik@thisweekinfintech.com.
---
Sponsored Content
Do 3 months worth of meetings in just 3 half-days at Fintech Meetup! We make it easy for you to meet with fintech partners like Alloy, Dave, Finn AI, Go-Live Faster, Nymbus, Veem and hundreds more! Plus Investors, Solution Providers, Networks, Processors, Banks, Community Banks and Credit Unions. Qualifying Startups can get special startup rate tickets. Get Ticket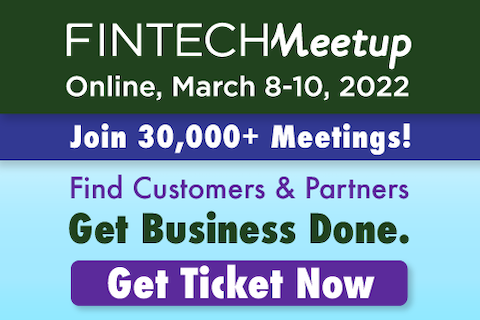 ---
💸 Venture Financing
UK investors are doubling down on prior fintech bets rather than investing in new companies.
Atome, a Singaporean buy-now-pay-later lender, raised $400 million at a $2 billion valuation.
Airwallex, an Australian cross-border payments platform, raised a $200 million Series E at a $4 billion valuation.
XTransfer, a Chinese cross-border financial services provider, raised a $138 million Series D.
TrueLayer, a UK open banking platform, raised $130 million at a $1 billion valuation.
sunday, a restaurant payments solution, raised a $100 million Series A (just as competitor Toast IPOs).
Monese, a neo-core banking provider, raised a $90 million Series C.
Ocrolus, a developer of a financial document recognition tool, raised an $80 million Series C.
Neo Financial, a Canadian neobank and financial app, raised a $64 million Series B.
Bilt Rewards, a loyalty program for renters to earn points on rent, raised $60 million at a $350 million valuation (including from backers like Wells Fargo and Mastercard).
ZestMoney, an Indian buy-now-pay-later provider, raised a $50 million Series C (including from Australian BNPL Zip, which used the investment to enter India after recently entering South Africa, Europe, and the Middle East).
Cobo, a Singaporean decentralized finance-as-a-service startup, raised a $40 million Series B.
Spenmo, a Singaporean cloud payments software, raised a $34 million Series A.
Open Mineral, a digital trading platform for base metal commodities, raised a $33 million Series C.
FloBiz, an Indian neobank for small businesses, raised $31 million.
Bright Money, a $15-a-month financial credit card debt repayment service, raised a $31 million Series A and plans to IPO.
dopay, an Egyptian B2B2C payments platform, raised an $18 million Series A.
Doconomy, a Mastercard-backed carbon tracking app for spending, raised $17 million.
Vyne, a UK merchant-focused open banking solution, raised a $15.5 million seed round.
Tomorrow, a German sustainable banking app, raised €14 million and plans to raise another €5 million.
Tag, a Pakistani provider of employee banking services, raised $12 million at a $100 million valuation.
Awning, a real estate investing platform, raised $9.3 million.
Sprout, a Brazilian platform for investing in US stocks, raised R$30 million ($5.6 million).
Maroo, a buy-now-pay-later provider for weddings, raised $3.8 million.
Wiserfunding, a UK small business credit risk assessor, raised £3 million.
Triodos Bank, a UK sustainable bank, raised a £2 million crowdfunding bond.
Book Salon, a Finnish payments platform for hair salons, raised a €1 million seed round.
Kernolab, a Lithuanian banking-as-a-service provider, raised a $1 million pre-seed.
Jumuisha, a Kenyan church payments startup, raised a seed round.
Brimore, an Egyptian social commerce and payments startup, received funding from e-payments provider Fawry.
Ziglu, the UK crypto payments app, is crowdfunding £1 million.
💵 Debt Financing
UK small business lender MarketFinance raised £280 million in debt to lend.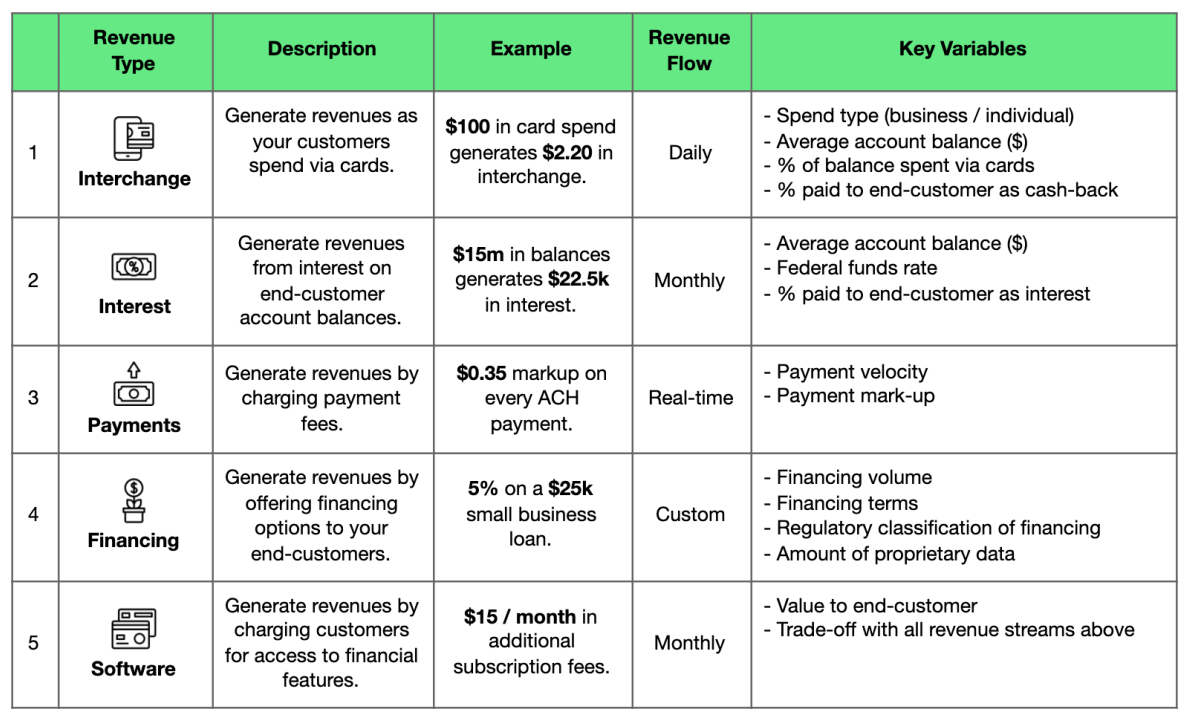 (A breakdown of Baas provider Unit's product offering from Not Boring)
☯️ Exits
💻 IPOs
🤝 M&A - Fintech
🏦 M&A - Bank
---
Sponsored Content
Whatever stage your business is in, it's never too late to improve your data privacy and security. Make sure your business isn't committing one of the five cardinal sins of fintech data privacy today. Download 'Avoiding the Five Cardinal Sins of Fintech Data Privacy'.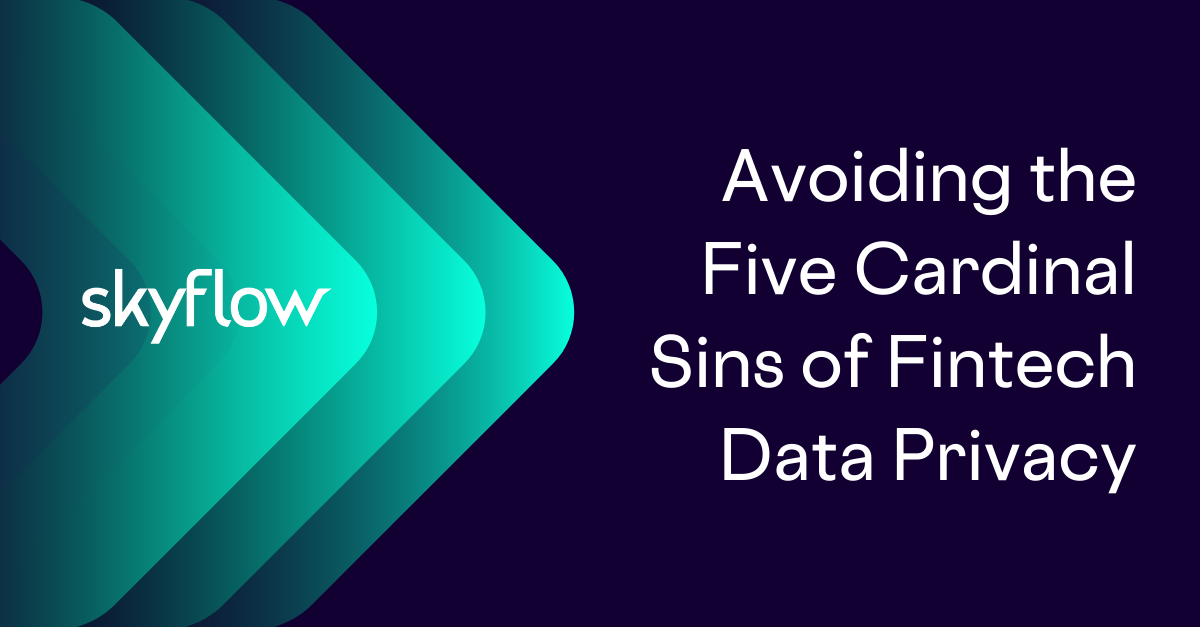 ---
🌎 Fintech Around the World
Fintechs are shattering financial inclusion barriers in the Philippines
India's Account Aggregator System Is Plagued by Privacy and Safety Issues
Why Indian teenagers are keen on investing in cryptocurrency
Latin America Digital Transformation Report 2021
Investors from Silicon Valley to China catch the African fintech bug
The Nigerian fintech boom, by the numbers
Nigerian fintech HerVest wants to bring financial inclusion to more African women
📚 Deeper Reads
Banks beware, Amazon and Walmart are cracking the code for finance
Amazon Is Doing It. So Is Walmart. Why Retail Loves 'Buy Now, Pay Later.'
More than half say BNPL will replace credit cards
JPMorgan: DeFi Adoption By Institutional Investors Surges
How This Startup Proves NFTs Can Solve Fundamental Problems In Finance
Wall Street Influencers Are Making $500,000, Topping Even Bankers
Fintechs are at the mercy of 3-day bank transfers. Astra could change that.
Bulldog gets adorably 'overwhelmed' on first day of puppy club
---
Want to be a This Week in Fintech Sponsor? Reach out to us at sponsor@thisweekinfintech.com.

Have a news item for us? Reach out to news@thisweekinfintech.com.

Come meet us in-person at www.fintechhappyhour.com