This Week in Fintech (9/13)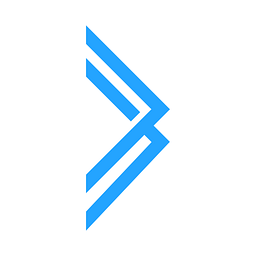 Hi Fintech Friends,
Another week, another eventful time in finance and fintech!
Quote of the week
"Financial inclusion doesn't just happen -- for it to be successful, a whole range of actors need to work together. No one actor has all the answers and everyone has something to bring to the table."Her Majesty Queen Máxima of the Netherlands

In banking this week, American Express said that a full 70% of its new customers pay fees on their credit cards. Citigroup has continued to aggressively expand into credit cards with zero-interest balance transfer offers -- credit cards now make up a full third of Citi's overall revenue.
Charles Schwab had to lay off 600 employees due to its decreasing margins from recent interest rate cuts. (Which goes back to Patrick McKenzie's explanation of how discount brokerages like Robinhood, eTrade, etc. make money -- through net interest income.)
The group overseeing Facebook's Libra will also move ahead with a payments banking license, which it is applying for in Switzerland. The OCC meanwhile approved Fifth Third Bank's conversion from a regional to a national-chartered bank.
Lastly, the average American FICO score hit a post-recession high of 706 this week, as old bankruptcies and delinquencies slip off records and Americans continue to increasingly interact in the financial system.
On capitol hill, the House Financial Services Committee held a hearing on digital identity in financial services, where they said that "financial institutions are the best-positioned to leverage emerging new technologies while managing the risks to enhance the financial lives of Americans." Financial institutions, they argued, already effectively manage consumers' digital identities; why not simply formalize that fact? We'll share more updates on how the government is thinking about digital identity as they come out.
The CFPB also came out with a raft of new and revised policies for promoting innovation: a revised No Action Letter policy, a Trial Disclosure Program for financial services companies, and a new Compliance Assistance Sandbox.
In fintech, Square is suing the city of San Francisco, which it claims mistakenly taxes it as a financial services company instead of a technology company. Meanwhile, mobile bank Aspiration is giving more money away - offering debit card users rewards in the form of 3-5% cashback on purchases made from "socially conscious" retailers.
Business charge card company Brex opened up a new office in Salt Lake Valley, Utah with plans to grow over the next seven years, and also opened up a restaurant in San Francisco's prestigious South Park neighborhood (??)
Apple added to its rewards value, with new deals netting cardholders 3% cashback at Walgreens and Uber.
Lastly, in nautical-themed credit card news (a TWIF category I imagine we will not see weekly), CPI Card Group announced a new credit card built entirely from recycled plastic that would normally end up in the ocean, and UK neobank Currensea announced a new travel card linked directly to checking accounts.
---
Financings and M&A
---
Deeper Reads
Need Cash? Companies Are Considering Magazine Subscriptions and Phone Bills When Making Loans
"Some 58 percent of Millennials (ages 23-38) have been denied at least one financial product due to their credit score."
How to help your child establish credit without co-signing for a loan or credit card
All the Fintech: On Apple Card - Written by our friend Charley Ma at Plaid
Photographer captures squirrel smelling flowers in adorable snaps